2019 Great American Beer Festival Tickets On Sale July 31st
|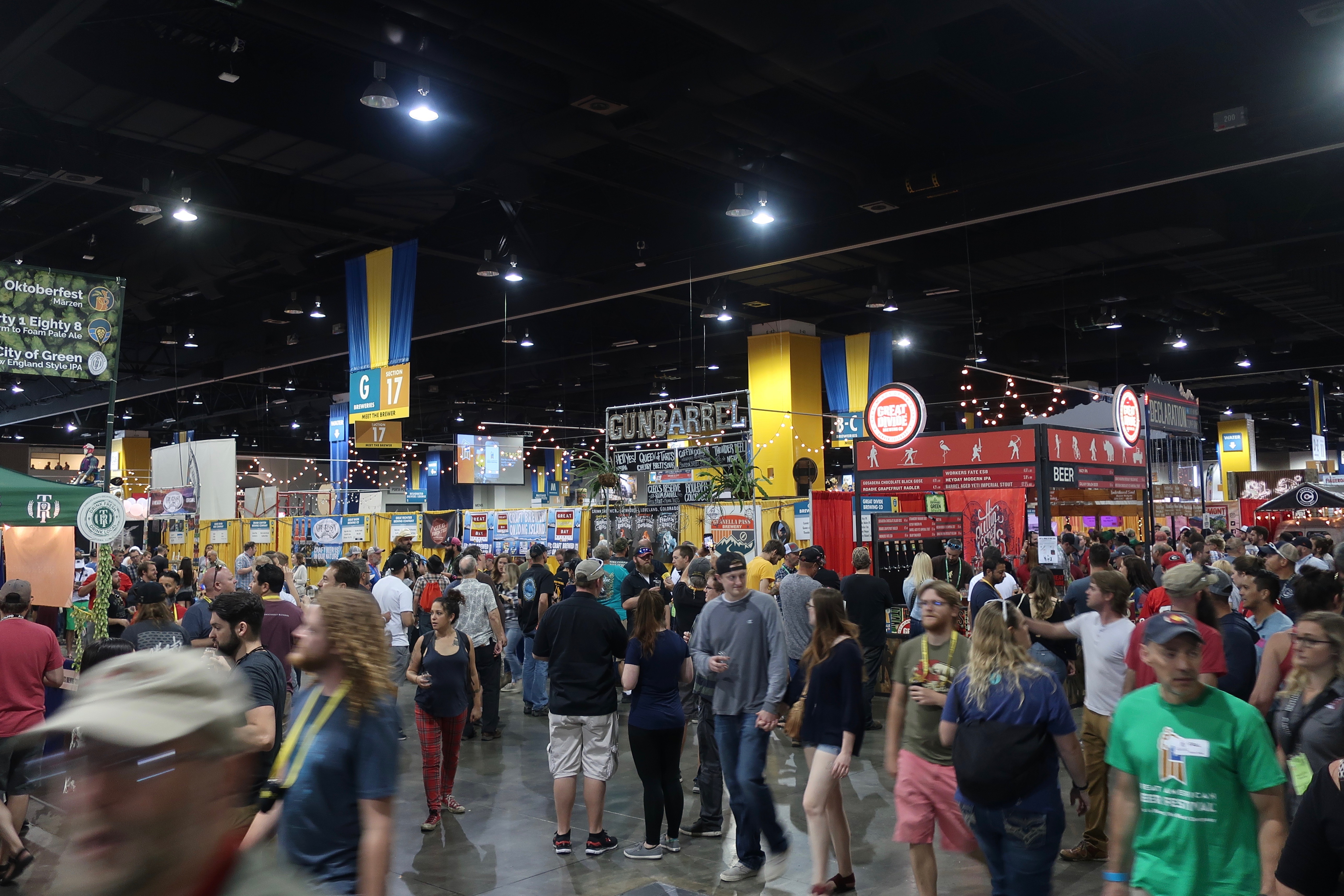 It's never too early to plan your travel for the annual Great American Beer Festival. Tickets to the general public to the 38th Annual Great American Beer Festival go on sale at 9:00am PT on Wednesday, July 31st.
Presented by the Brewers Association (BA), the 38th Annual Great American Beer Festival returns to Colorado Convention Center in Denver this year from October 3-5, 2019. The festival itself will see a few changes and enhancements this year along with many of the feature's attendees come to expect.
First hosted in 1982, the Great American Beer Festival is the premier beer festival in the United States. Inside the Colorado Convention Center attendees will find the largest assortment of U.S. brewed beers under one roof. Plus it's a yearly competition that many brewers enter their beers in to be judged by some of the best beer judges in the world.
Once again there will be four sessions at GABF, one each day from 5:30-10:00pm MDT and a Member-Only Session from 12:00-4:00pm MDT on Saturday. Ticket prices have remained unchanged for 2019. Each GABF session will be $85 and for those that are members of the American Homebrew Association, the Member-Only Session on the Saturday afternoon is $70. GABF tickets along with additional details can be purchased by CLICKING HERE.
Here's a list of 2019 GABF Participating Breweries pouring beer at the Festival.
New for 2019 will see all GABF attendees will receive a real collectible tasting glass for each session. In year's past the general sessions only included a plastic tasting cup for the unlimited one-ounce sample pours. This may be a delight to beer fans but will result in some broken glass scattered across the convention center floor.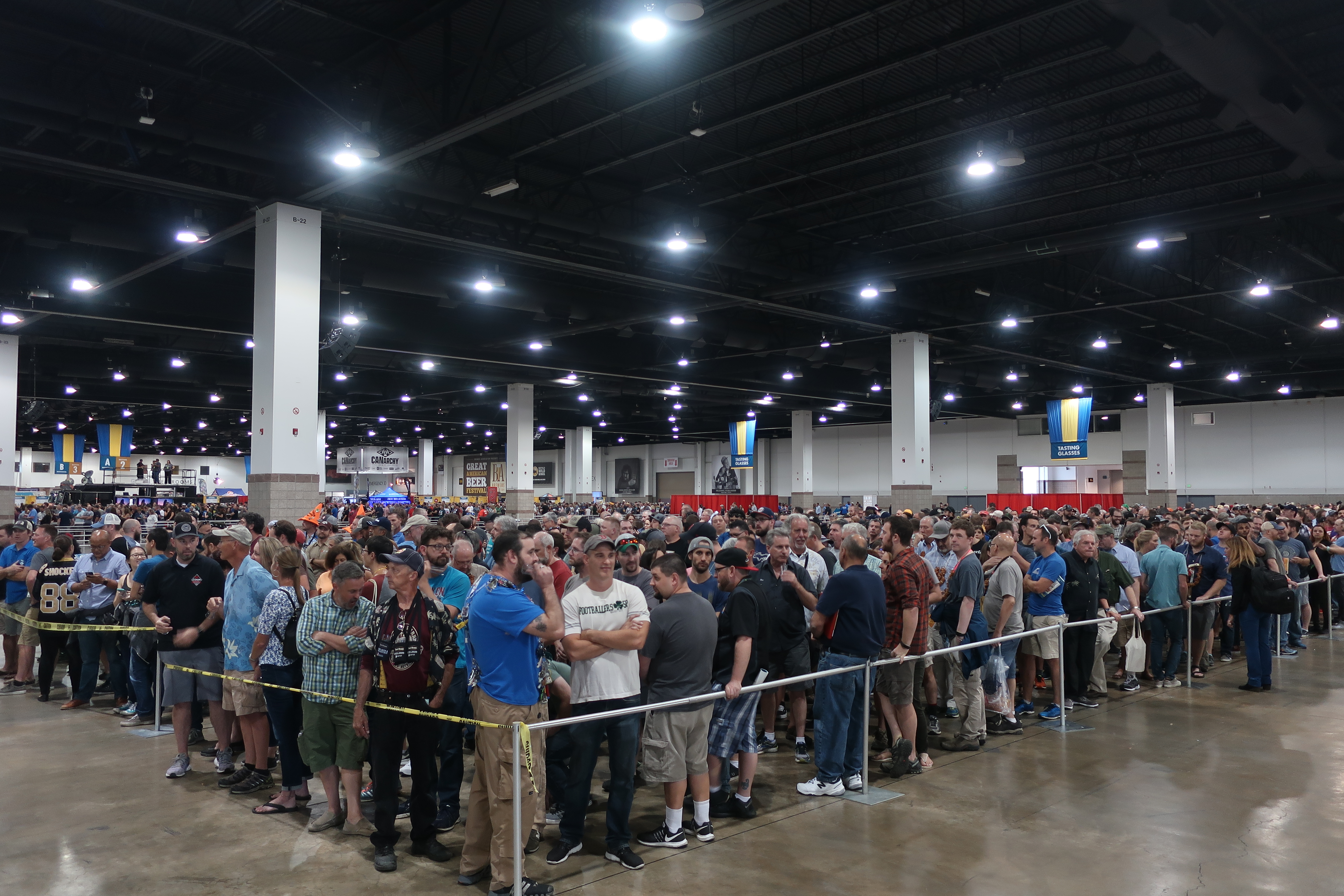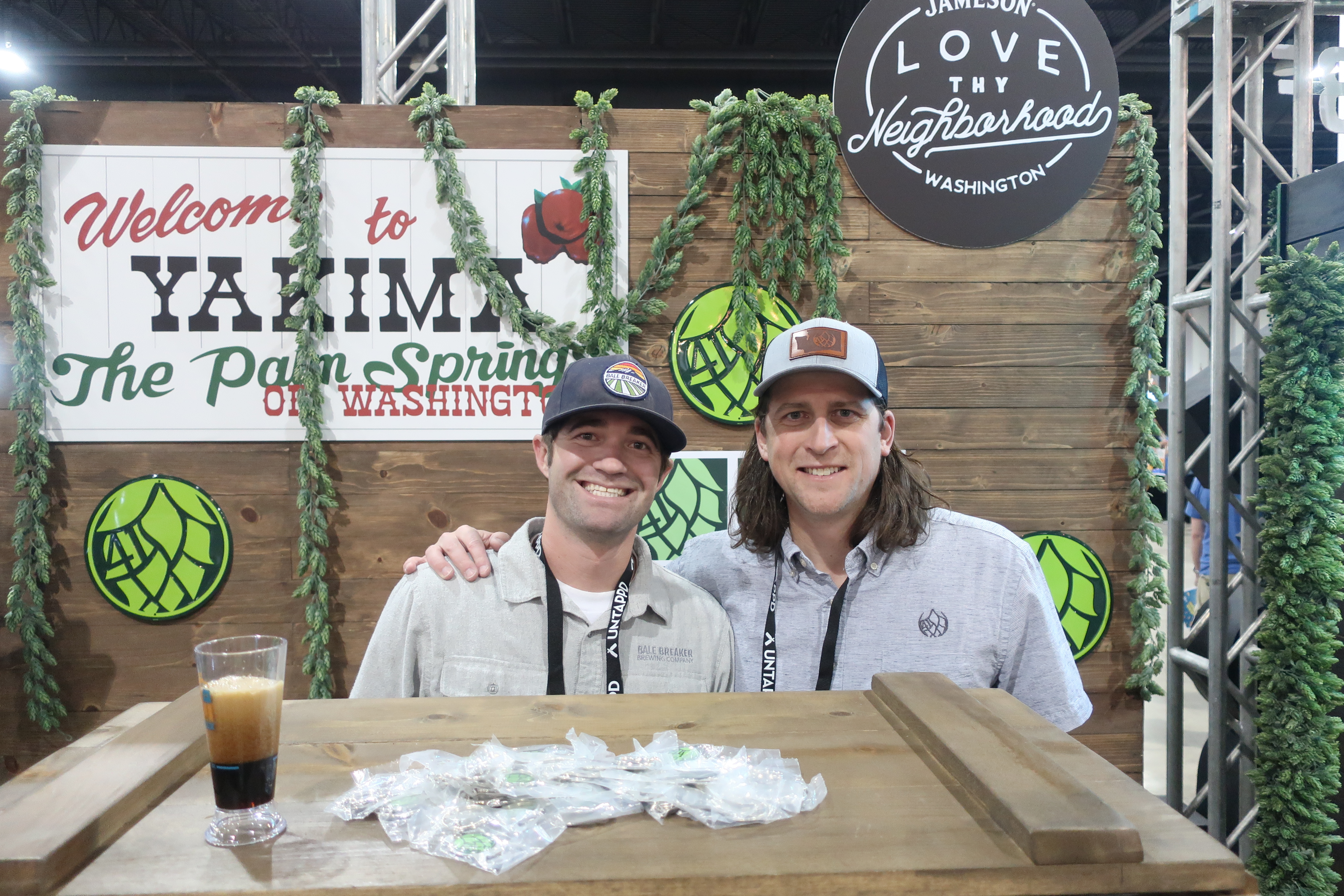 There will also be a live music being with a lineup forthcoming performed in The Backyard at GABF. This music will be alongside other fun activities such as yard games such as corn hole, ping pong and Twister. Also located in The Backyard will be the Heavy Medal Booth that will see fifty award-winning beers.
A few changes will include the return of the GABF participating breweries being organized by nine regions of the U.S. Last year at GABF the breweries were located in alphabetical order across the convention center floor that made it a bit more challenging to navigate. We are happy to see the BA change back to what the festival has been for so many years. It's nice to try a wide array of beers from a specific region of the U.S.
Returning after one year off are fresh hop beers from the Washington Beer Commission. The 2018 GABF was held a bit earlier than this year's festival and did not allow for Washington State's fresh hop beers to be poured. Not so this year as GABF moves to the first week of October.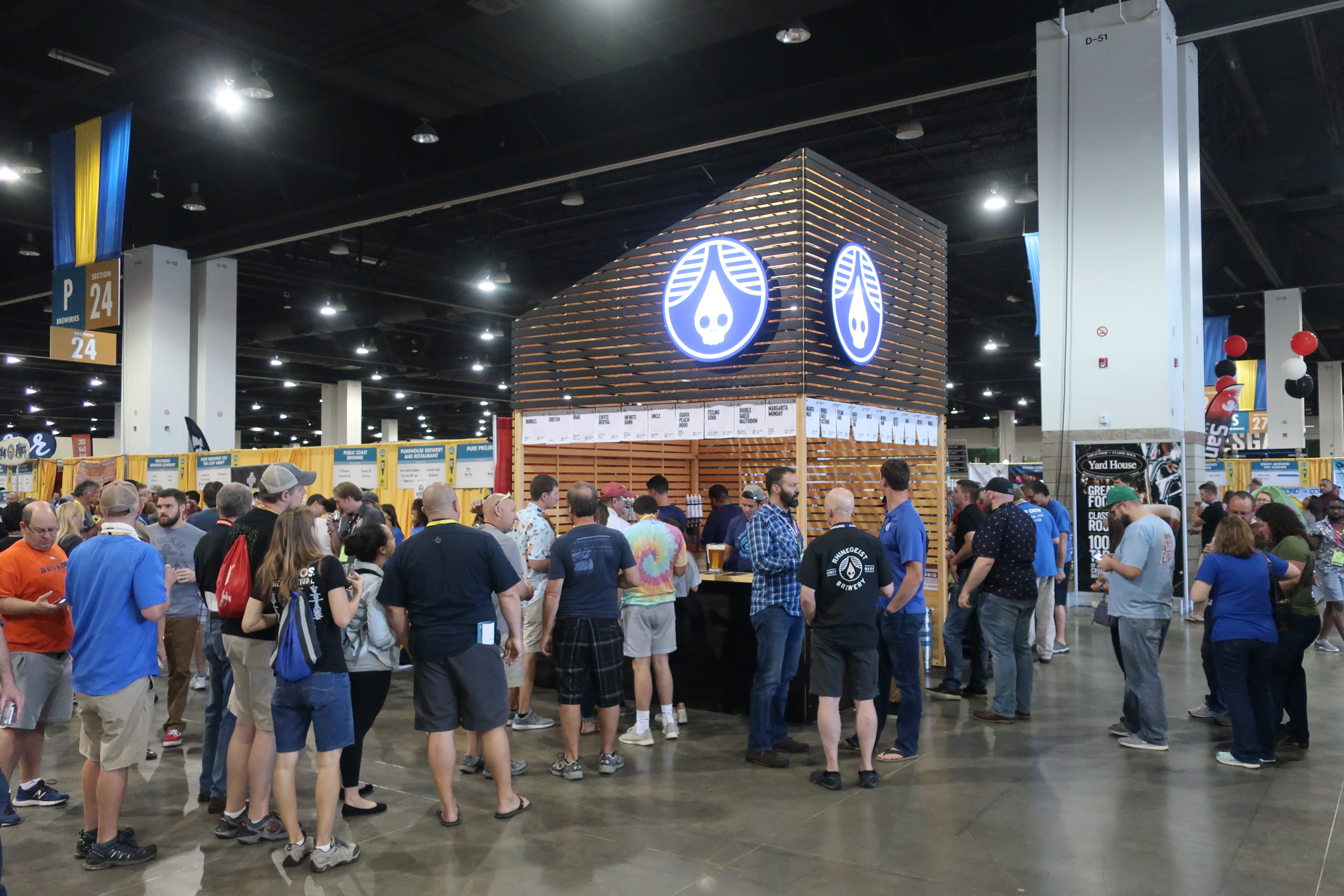 Below is a list of all of the changes and returning features that'll take place in Denver this year at the 2019 GABF.
NEW ADDITIONS FOR 2019 GABF:
Collectible Glassware: Tasting cups for all sessions will be glass to sate the palates of the discerning beer lovers. PAIRED and Saturday afternoon attendees will receive a glass different design from general session attendees!
Ikon Pass Stage presented by WinterWonderGrass®: Located in The Backyard, WinterWonderGrass will be presenting three sets of incredible live music per session (line up TBA). Ikon passes and WinterWonderGrass tickets will also be available for sale onsite. The 2020 WinterWonderGrass lineup will be announced at GABF!
Brewers Studio Goes Silent: Take a journey with provocative personalities and innovators as they share their stories and beers. The Brewers Studio explores the intersections of great brewing talents and the creativity behind some of today's most successful craft beer stories. For 2019, we're dropping the walls and attendees will listen to the presenters via headphones.
History of Craft Exhibit: Wander through the three-dimensional timeline of the history of craft beer, featuring photos and items from the Brewers Association archive. The exhibit will be located between Halls A and F.
RETURNING FOR 2019 GABF:
Festival Format Returns to Regions: Back by popular demand! Breweries in the festival hall will be arranged in alphabetical order by state within nine (9) regions (Great Lakes, Mid-Atlantic, Midwest, Mountain West, New England, Pacific, Pacific Northwest, Southeast, Southwest.)  Pro Tip: Breweries with "the" in the title will be listed under the first name following "the."
Jameson Caskmates Barrel-Aged Beer Garden: Returning for a second year in a slightly larger foot print, the ~14,000 square foot Jameson Caskmates Barrel-Aged Beer Garden will feature 22 small and independent Jameson craft brewery partners and their limited-edition Jameson barrel-aged beer. In addition, the garden will host experiential areas including master cooper Ger Buckley's stage, a Bow Street education experience, and interactive activities.
Fresh Hops: Washington Beer Commission is back with the freshest beers of the 2019 hop harvest. Each session will feature five fresh hop beers from ten breweries not found anywhere else in the festival. Due to the timing of the 2018 festival, fresh hops were not on exhibit, so we're excited to present this in 2019.
PAIRED: Where can you find Michelin Star-, James Beard Award- and Best New Chef Award- winning chefs all under one roof? That would be PAIRED. Featuring more than 10 new chefs for 2019, PAIRED unites independent craft breweries and acclaimed chefs from across the country to celebrate the intricacies and possibilities of pairing beer and food. Approximately 25 chefs will design mouth-watering delicacies with ~ 50 special beers not found anywhere else in the festival hall. PAIRED is sold via separate ticket that also includes access to the festival hall.
Meet the Brewer Section: Meet the Brewer is very special opportunity for passionate beer fans to start conversations with their brewing heroes, learn more about their beers and talk shop. Look for these 122 breweries located in the center of the festival hall.
Collaboration Competition and Booth:  In recognition of the collaborative spirit of the craft brewing community, the competition has expanded in its second year to evaluate more than 70 collaboration beers in a Best of Show format. Many of the competition entries will be served during GABF at the Collaboration Competition Booth. Don't miss this chance to sample these very unique and limited-edition beers!
Silly Fun continues with attendee favorites including the Silent Disco, karaoke, backyard games, Friday Festival Flair costume contest, and some new additions such as brat, hot dog and bun races, a fun house, and more!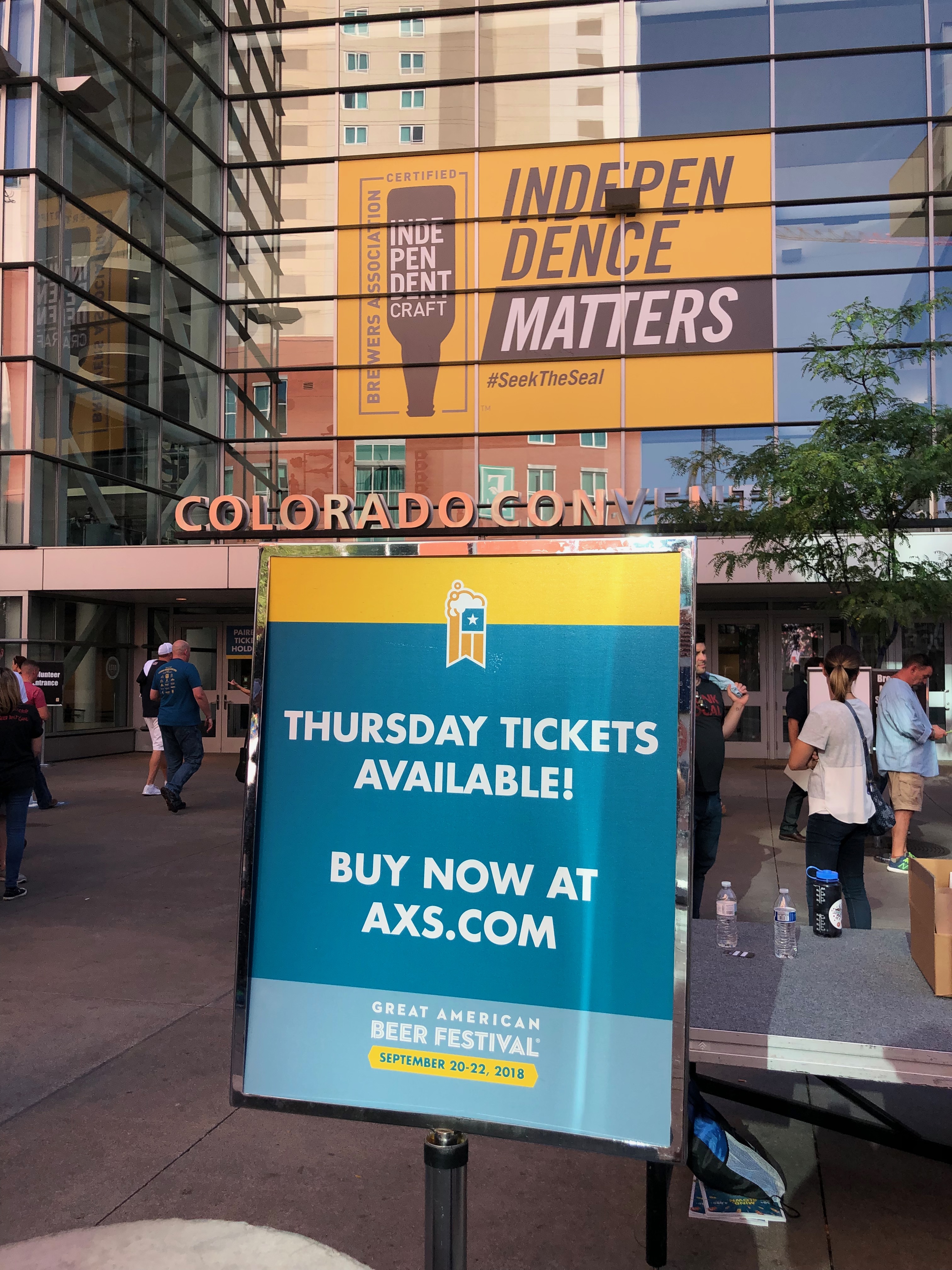 The 38th Annual GABF is held inside 584,000 square feet of floor space within the Colorado Convention Center. Yes, almost 10 football fields of craft beer fun! Each year GABF is an excellent way to sample beers from across the country, learn about the brewing process and celebrate American beer in the Mile High City of Denver.