2020 Pacific Northwest Brew Cup Goes Indoors Across Astoria
|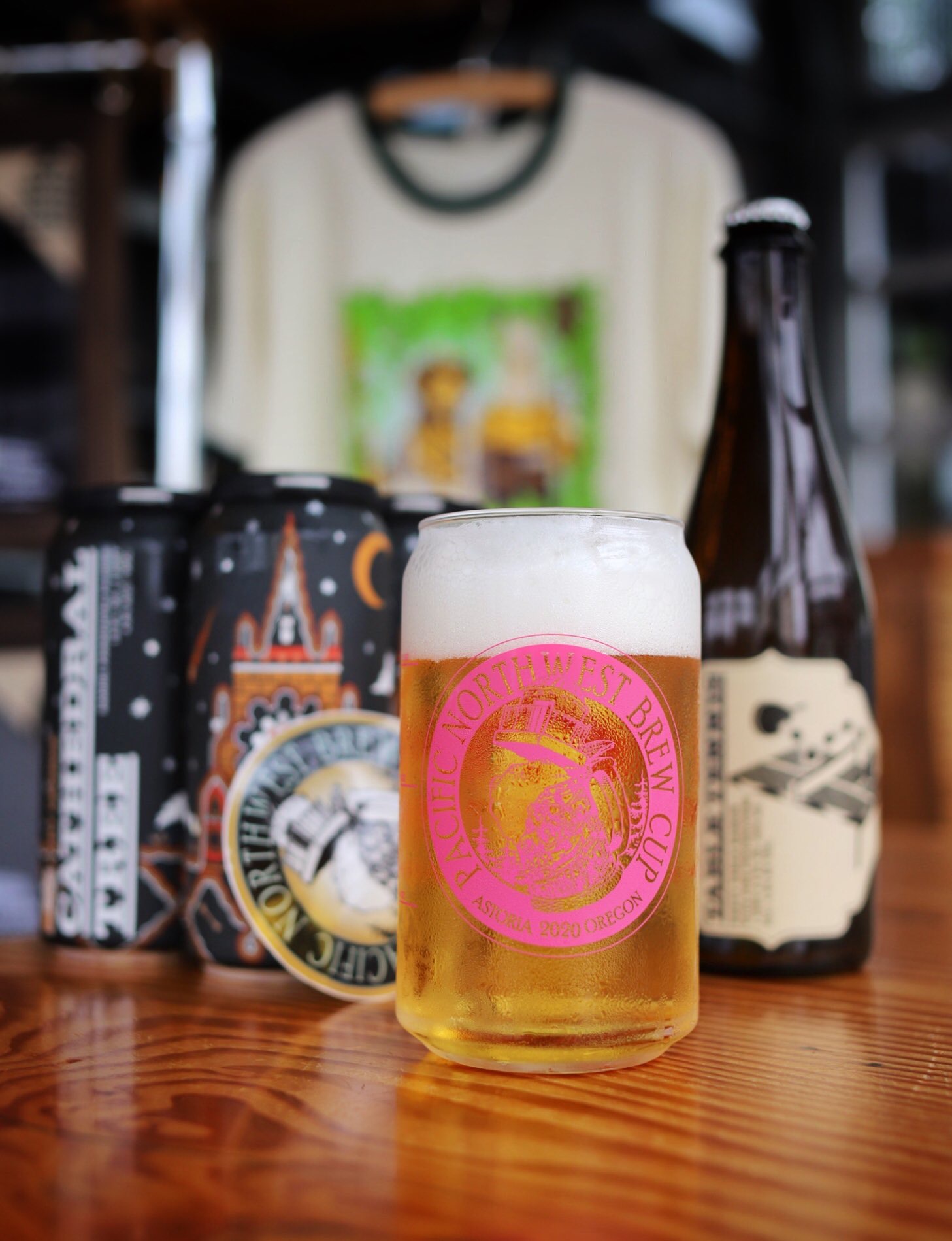 As we struggle through the pandemic, one annual beer event is making a go of it but on a smaller scale that organizers feel is a safe way to support the local community. The 2020 Pacific Northwest Brew Cup changes from a outdoor weekend beer festival to one that goes indoors across Astoria.
Hosted by the Astoria Downtown Historic District Association (ADHDA), this new and hopefully one-time indoor pub crawl style event began earlier this week and will continue through September 30. Breweries, cideries, distillers, bars and restaurants will all be part of the action!
Participating venues include Astoria Brewing Co., Bridge & Tunnel Bottleshop & Taproom, Buoy Beer Co., Fort George Brewery & Public House, Hondo's Brewery, Merry Time Bar & Grill, Astoria Moose Lodge, Reach Break Brewing, The Triangle Tavern and Reveille Ciderworks. Each venue will set their cost per pint, but $1.00 per pint with be donated to the ADHDA.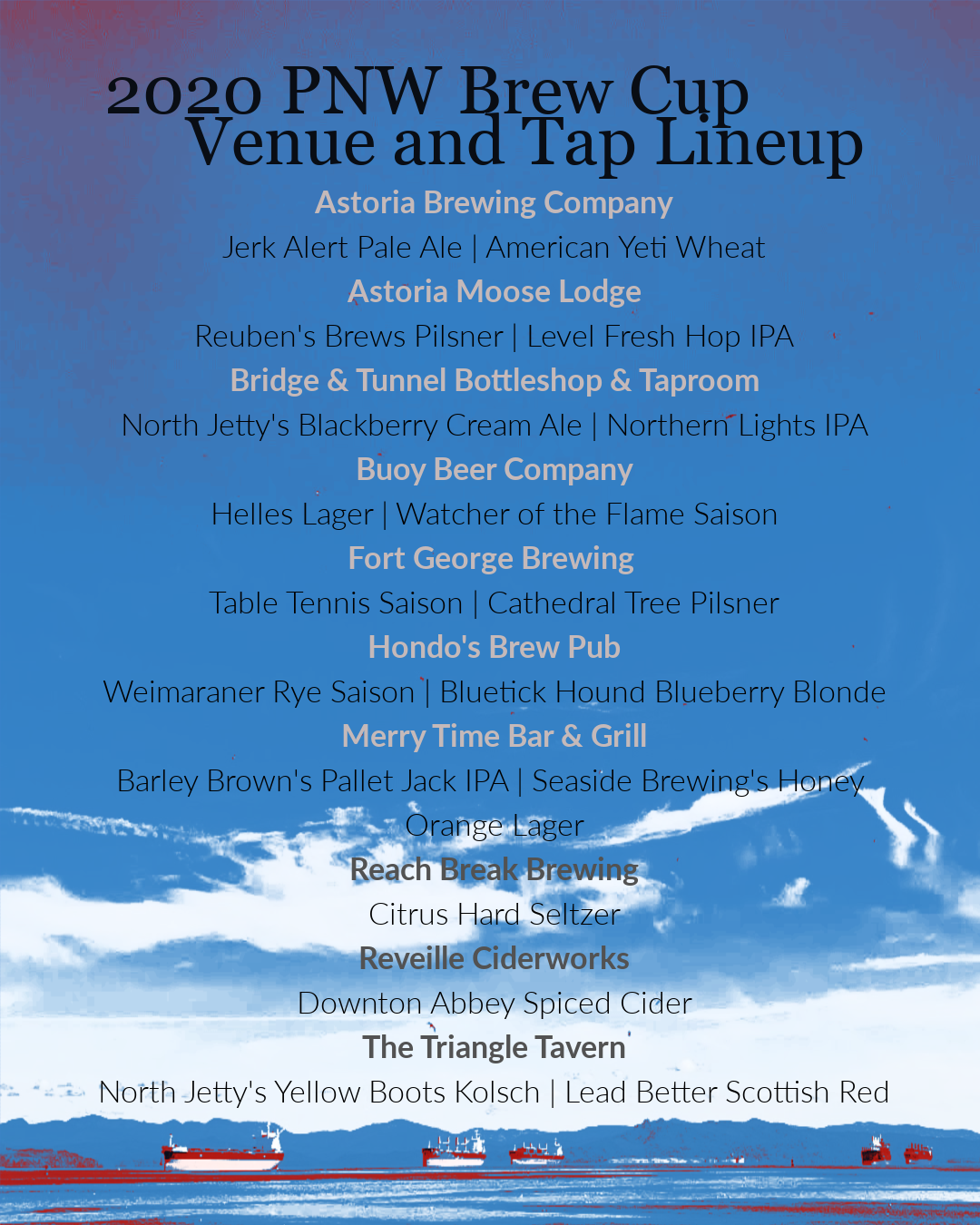 Brew Cup attendees will be able to download or pick-up a walking map of participating locations and bingo card. Folks are encouraged to create a 'bingo' by trying beers listed on the card, getting those beers marked off their card, and creating a typical 'bingo." Once you have a bingo, you earn the 2020 Brew Cup glass!
For more information on the Pacific Northwest Brew Cup, and to find merchandise and a special commemorative 2020 Brew Cup t-shirt, visit www.pacificnorthwestbrewcup.com.