2022 Great Canadian Beer Festival Returns to Victoria, BC
|
Even with the abundance of beer here in the United States, it's exciting to explore foreign lands that also produce some alluring craft beer. Fortunately for those of us living in the Pacific Northwest in Oregon and Washington, we are within a day's drive and a ferry ride to the capital city of British Columbia.
An event that we've attended on a numerous occasion is the Great Canadian Beer Festival, held each September in the Victoria, BC. After taking the previous two years off, the 28th edition of the Great Canadian Beer Festival (GCBF) returns to Royal Athletic Park on Friday, September 9 and Saturday, September 10, 2022.
Last held in September 2019, the festival was organized by a new management team, the Victoria Beer Society, as the festival's co-founders, Gerry Hieter and John Rowling, decided it was time to retire from the beer festival business.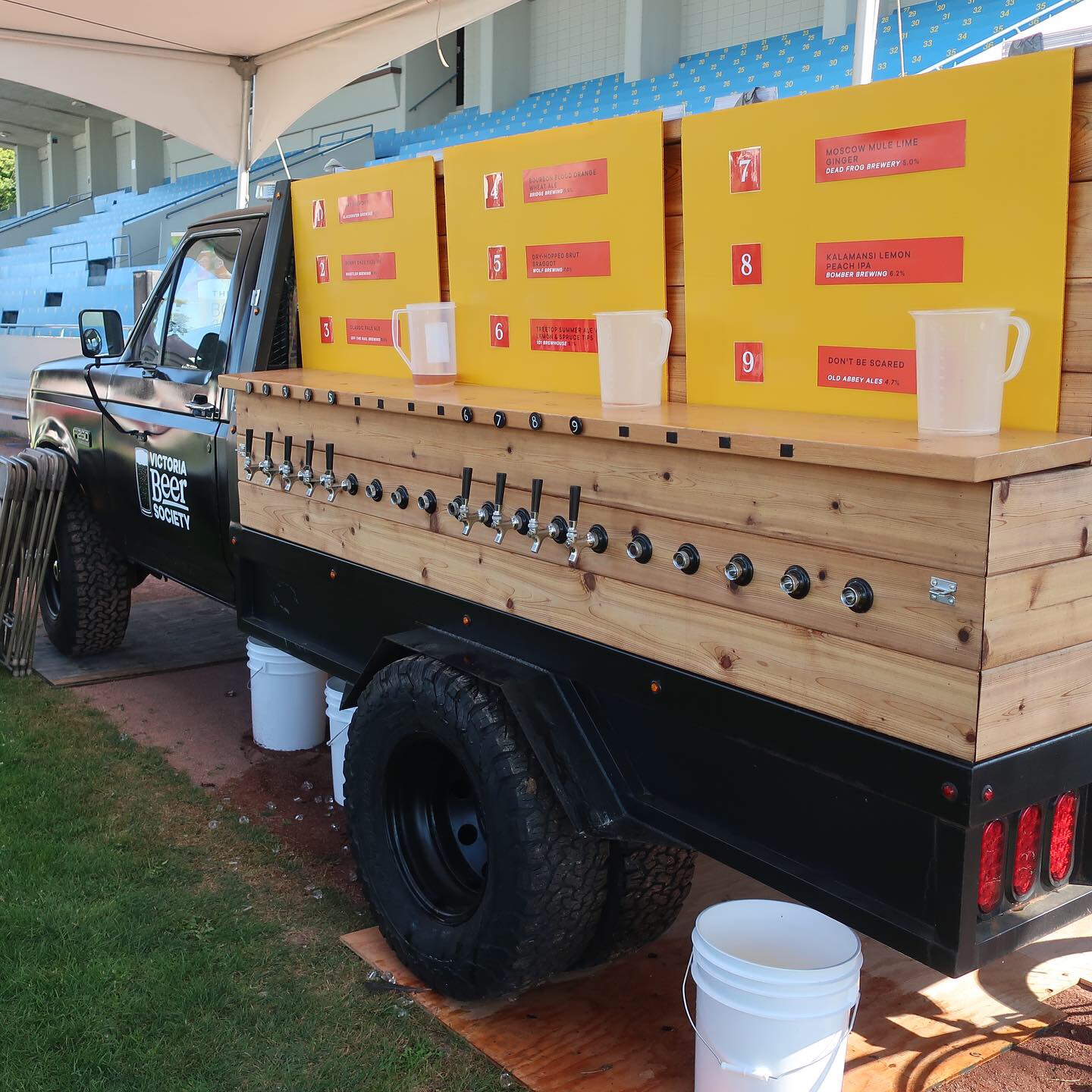 "We are so excited to be back this year after two years away, and look forward to continuing to provide a great experience for craft beer lovers at Canada's longest running craft beer festival," says Glen Stusek, co-founder and director of the Victoria Beer Society. "The lineup of breweries and beers will be better than ever, including many coming from elsewhere in Canada."
Read More: A Look Back at the 2019 Great Canadian Beer Festival
Tickets are now on-sale for the 2022 GCBF as up to 4,500 people are expected to attend this celebration of craft beer each day. Over 95 craft breweries and cideries will be attendance, each serving a variety of offerings each session. For fans of real ale, quite a few breweries offered an ale in a firkin, some even on a portable beer engine, at the previous GCBF held in 2019. The full brewery line-up will be announced later in July.
General public GCBF Tickets are now on-sale. Single Day Tickets cost $45.00 CAD along with specially priced Two-Day Weekend Passes for $80.00 CAD are also on sale. Tickets can be purchased at victoriabeersociety.com/gcbf.
Beer tokens, which are not part of the entry ticket into the GCBF, are priced at $2 CAD including tax. One drink token is redeemable for one 4oz beer sample. Tokens can also be purchased ahead of the festival in packs of 10 at the VBS Headquarters located at 2725 Rock Bay Avenue.
For us Americans, the exchange rate is still favorable for us. Currently the the $45 CAD entry fee is $34.99 USD. View the current exchange rate by clicking here.
Great Canadian Beer Festival
Royal Athletic Park
1014 Caledonia Ave.
Victoria, BC V8T 1E8, Canada