2022 Hillsbrew Fest Opens to Westside Portland Beer Fans
|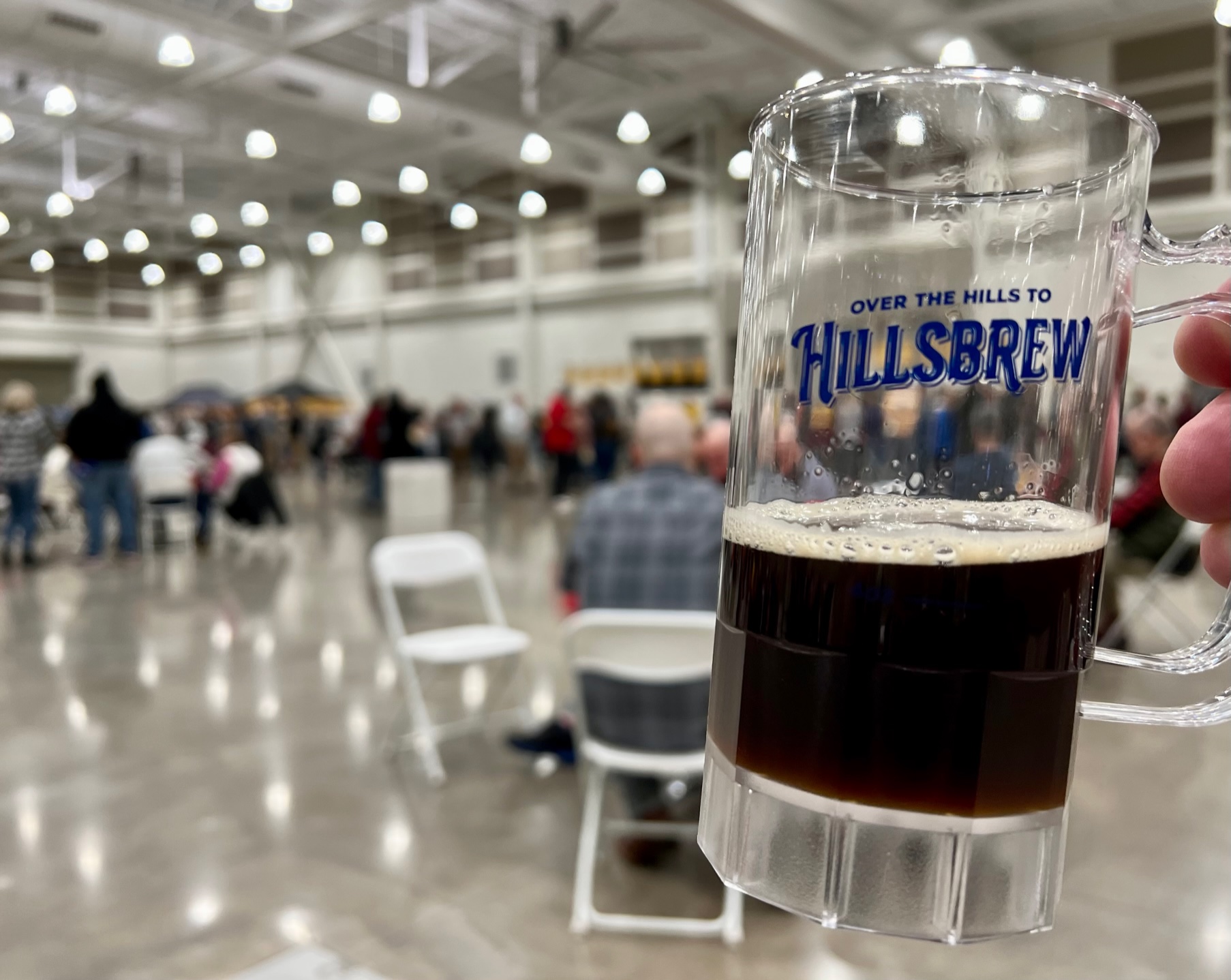 A brand new COVID era beer fest debuted yesterday in the western suburbs of Portland. Founded by Art Larrance and Teddy Peetz, the team behind the world-renowned Oregon Brewers Festival, the duo settled on the city of Hillsboro to host the inaugural Hillsbrew Fest that continues today through Sunday at noon.
The 2022 Hillsbrew Fest is being held inside the new Wingspan Event Center at the Washington County Fairgrounds. The indoor festival features 30 Oregon brewed beers and two Oregon made ciders. About one-third of the beers come from Washington County, in honor of the festival's location, and in recognition of the large number of breweries in and around the Hillsboro area. Many of these beers will be debuting at this weekend's festival and from much smaller breweries that will see its largest audience ever.
We decided to make the trek over the west hills to the Hillsboro Brew Fest for a few late afternoon and early evening beers. The idea of walking into a large indoor event space for a beer festival seemed like a distant memory and the cause of a tad bit of anxiety.
Once inside a sense of ease prevailed. A security guard checked for vaccination status, or for those un-vaccinated, a negative COVID test, and your I.D. as this festival is only open to adults, 21 years of age or older. We then proceeded to the ticket booth and grabbed out Hillsbrew Fest tasting mug and ten drink tickets, each good for a 4oz pour.
And speaking of the beer tickets, each one honors the late publican Don Younger. Each ticket is printed with one of Younger's famous sayings…"There's a sandwich in every glass." Well done!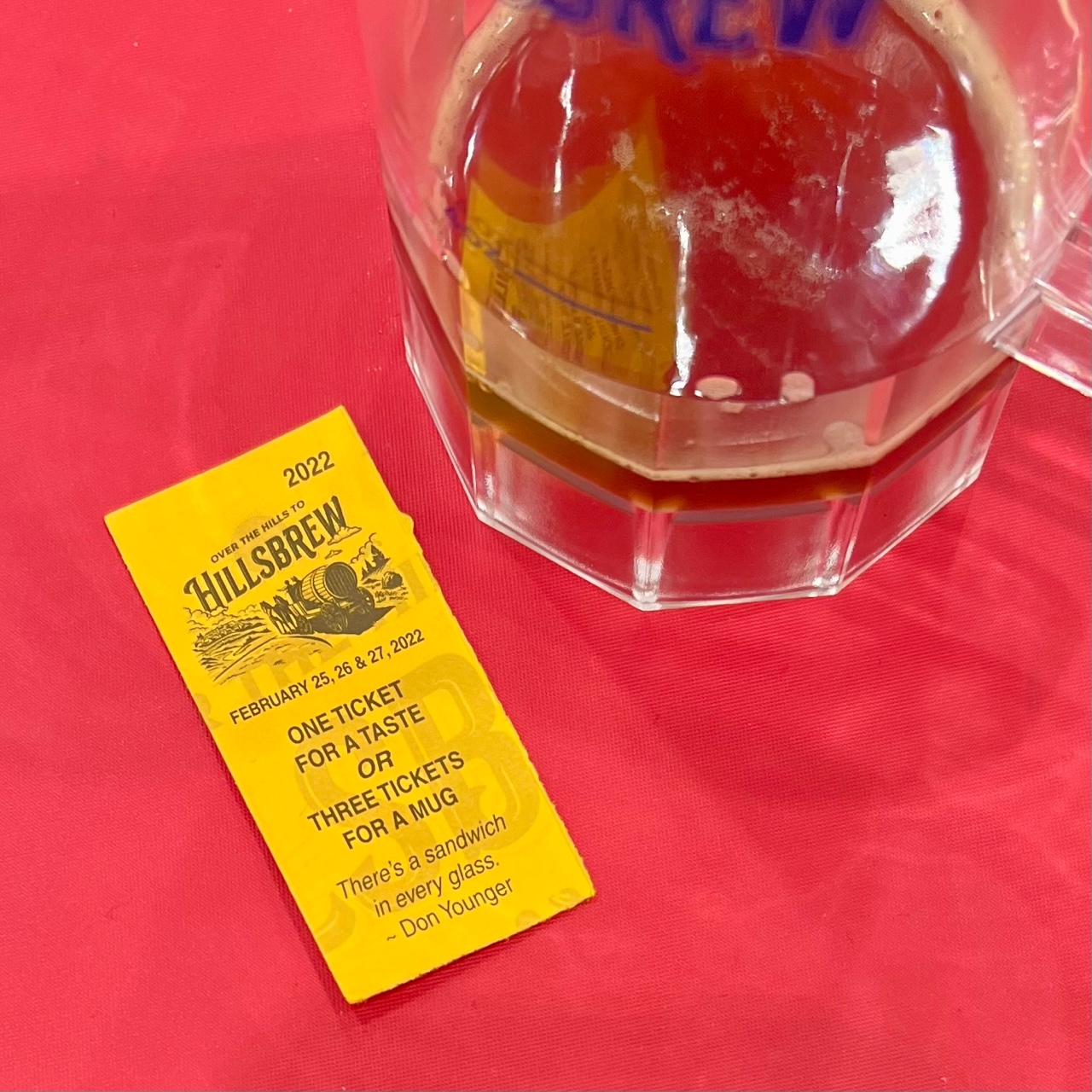 The tasting hall is huge with tall ceilings with many tables well-spaced out to sit and relax while sampling a few beers. When ordering a beer, there are plenty of masked up volunteers serving, one volunteer per beer, so lines are non-existent. Near the food area there's a beer mug rinse station, so it's easy to have a clean glass for each sample. In all, the festival has been well executed, but it's what we'd expect from Larrance and Peetz.
The first beer out of the gate was Inspector Skagit, a collaboration from Vertigo Brewing and Skagit Valley Malting. How could we not order one as we ran into Vertigo co-founder Mike Kinion and Skagit Valley Malt Sales Representative Charlie Van Meter. This marzen style lager with bountiful malt character was perfect for the first beer of the day!
For the next beers we decided it was time to peruse many of the newer breweries that are being served at the festival. Ones we enjoyed were Eat My Schwarz from Weekend Beer Co. and Common Good from Deep Space Brewing. Brewed to be a Kentucky Common, Common Good offered up some nice malt and a creamy finish.
With the good also comes the not so good. Cooper Mountain Ale Works' Malt Suave, an Amber Mexican Lager was muddy and lacking any body. Handle Your Jandal from Parallel 45 Brewing was described as a Hazy Pale Ale with lots of fruity hop notes and tropical aromas, none of that was present. Then there was a beer, Reel Razz, that was reminiscent of the early 1990s when a Raspberry Wheat was on every brewpubs tap list. Slowdirft Brewing from Gales Creek missed the mark on this one as the raspberry flavor was just not there that led to an unpleasant finish in the fruited beer.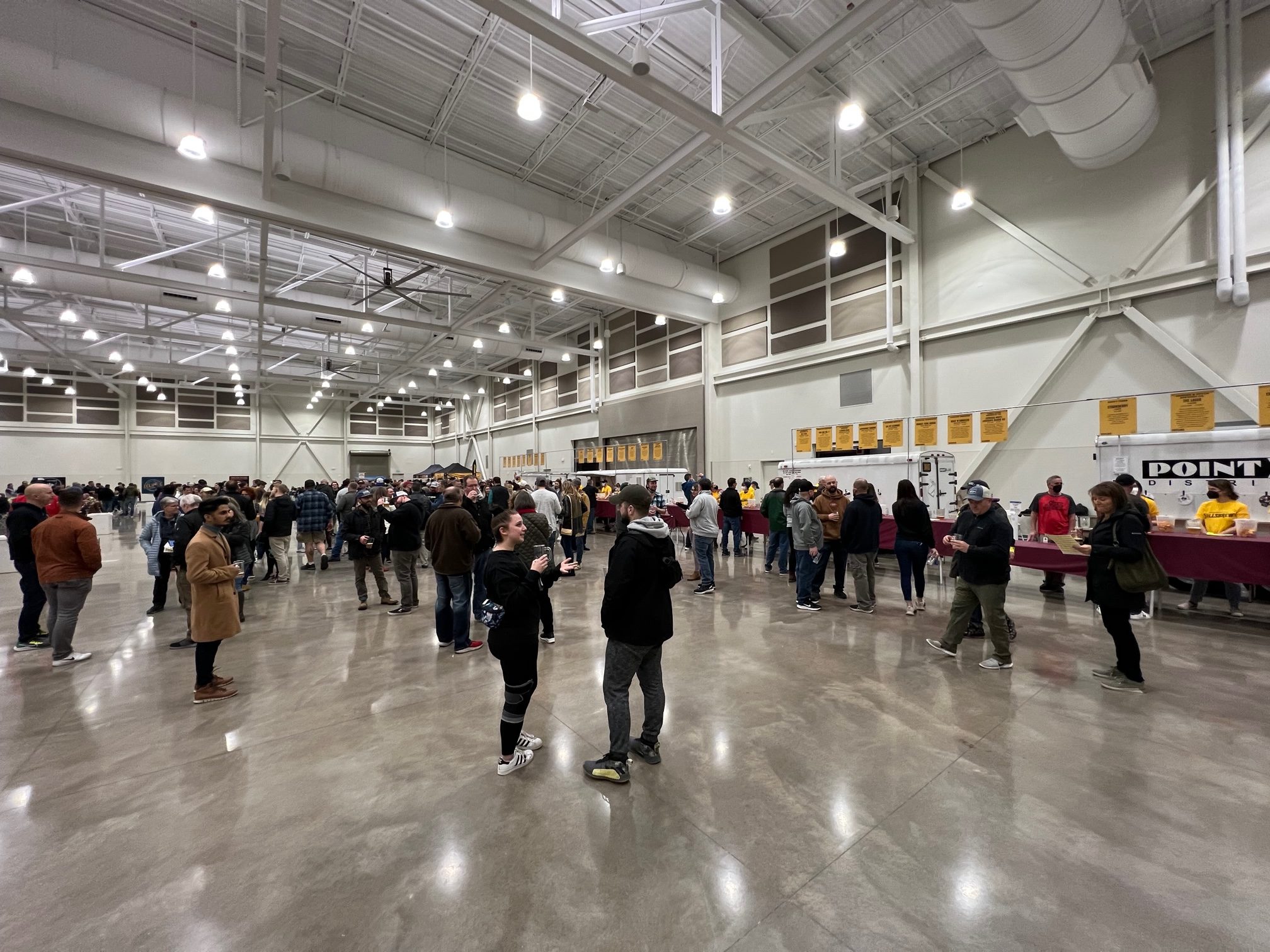 But one of the smaller breweries that stood out was from Gateway Brewing in Portland. Our tasting partners at the fest really enjoyed The Gateway Squeeze, a Double IPA with blood orange. Niki Ganong loved it so much that she ordered a second one. "It's a juice bomb, I love it," stated Niki. "Plus, it's a beautiful beer!"
Other beers we recommend are Temhota, a Baltic Porter from Coin Toss Brewing, Mosaic Single Hop Pale from pFriem Family Brewers, Elakha Stout from Fort George Brewery, and Symphonic Chronic from Deschutes Brewery.
Participating breweries and cideries include Bauman's Cider, Binary Brewing, Boneyard Beer, Caldera Brewing, Cascade Brewing, Coin Toss Brewing, Cooper Mountain Ale Works, Deep Space Brewing, Deschutes Brewing, Ecliptic Brewing, Ex Novo Brewing, Fort George Brewery, Gateway Brewing, Gigantic Brewing, GoodLife Brewing, Hammer & Stitch Brewing, Hopworks Urban Brewery, Little Beast Brewing, Migration Brewing, Parallel 45 Brewing, Pelican Brewing, pFriem Family Brewers, Ridgewalker Brewing, Slowdrift Brewing, Stickmen Brewing, StormBreaker Brewing, Swift Cider, Three Mugs Brewing, Vertigo Brewing, Weekend Beer Co., Wild Ride Brewing, and Worthy Brewing. The full list of beverages from participating breweries and cideries is at the festival website.
Along with many never-before-seen brews, the Hillsbrew Fest is offering some unique food options from across Oregon. There will be food from local restaurants, including Flying Barracuda BBQ, Coyote's Bar & Grill and Ochoa's Mexican Grill. Each day, live music will be provided by The Denominators. Free, handcrafted root beer is available for designated drivers, courtesy of Crater Lake Soda.
Tickets are available online at www.HillsbrewFest.com/tickets, and will also be available at the festival entrance without any service fee. This event is exclusively for those 21 years old and older. Nobody under 21 will be admitted to the venue. Proof of COVID-19 vaccines or a negative COVID test within 24 hours will be required at the door, and all attendees, volunteers and staff will abide by the mask requirements at the time of the festival. Each day will require a separate ticket, so plan your drinking accordingly.
Admission begins at $30.00 and includes a Hillsbrew Fest plastic tasting mug to the first 12,000 patrons and 10 drink tickets good for beer. There will be two pour options – 1 ticket = 4 oz. pour or 3 tickets = 14 oz. pour. Additional Drink Tickets are $10 for 5 tickets or $20 for 10 tickets. The festival is also offering a designated driver ticket for $10.00 that allows for entry into the Wingspan Event Center with live music and Crater Lake Root Beer.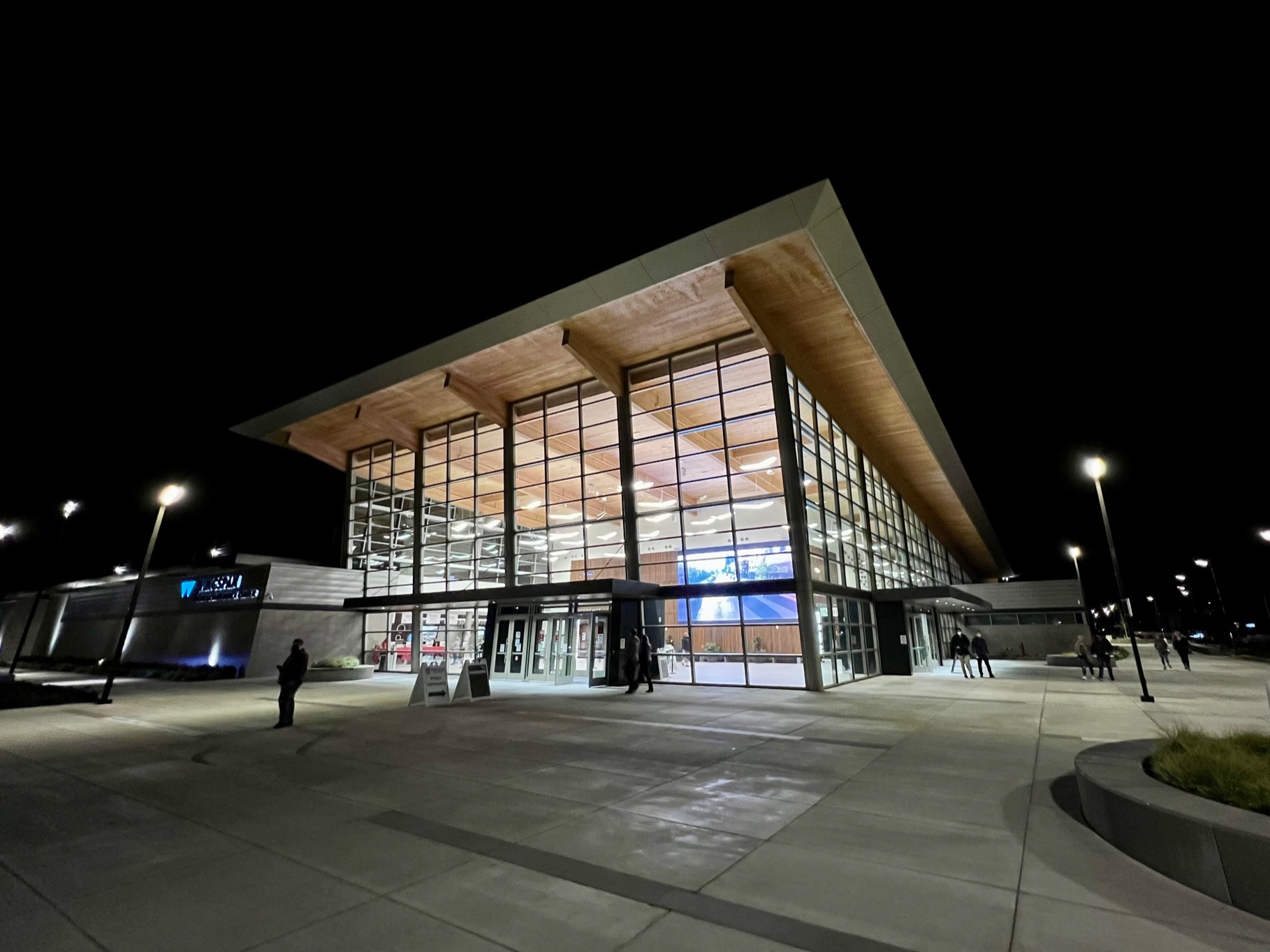 Traveling to the Hillsbrew Fest is easy and convenient to Fair Complex/Hillsboro Airport MAX Stop and TriMet #47 Bus Line. There is also a parking lot on site at the Westside Commons that costs $10.00 per day, cash only.
Doors open at 11:30 am today and Sunday, and taps are open from Noon to 9:00pm on Saturday, February 26 and Noon to 7:00pm on Sunday, February 27. The venue will remain open for one hour after taps close to allow guests to finish their drinks.
Wingspan Event Center at Westside Commons
801 NE 34th Ave.
Hillsboro, OR 97124