2022 Oregon and Washington Fresh Hop Festival Calendar
|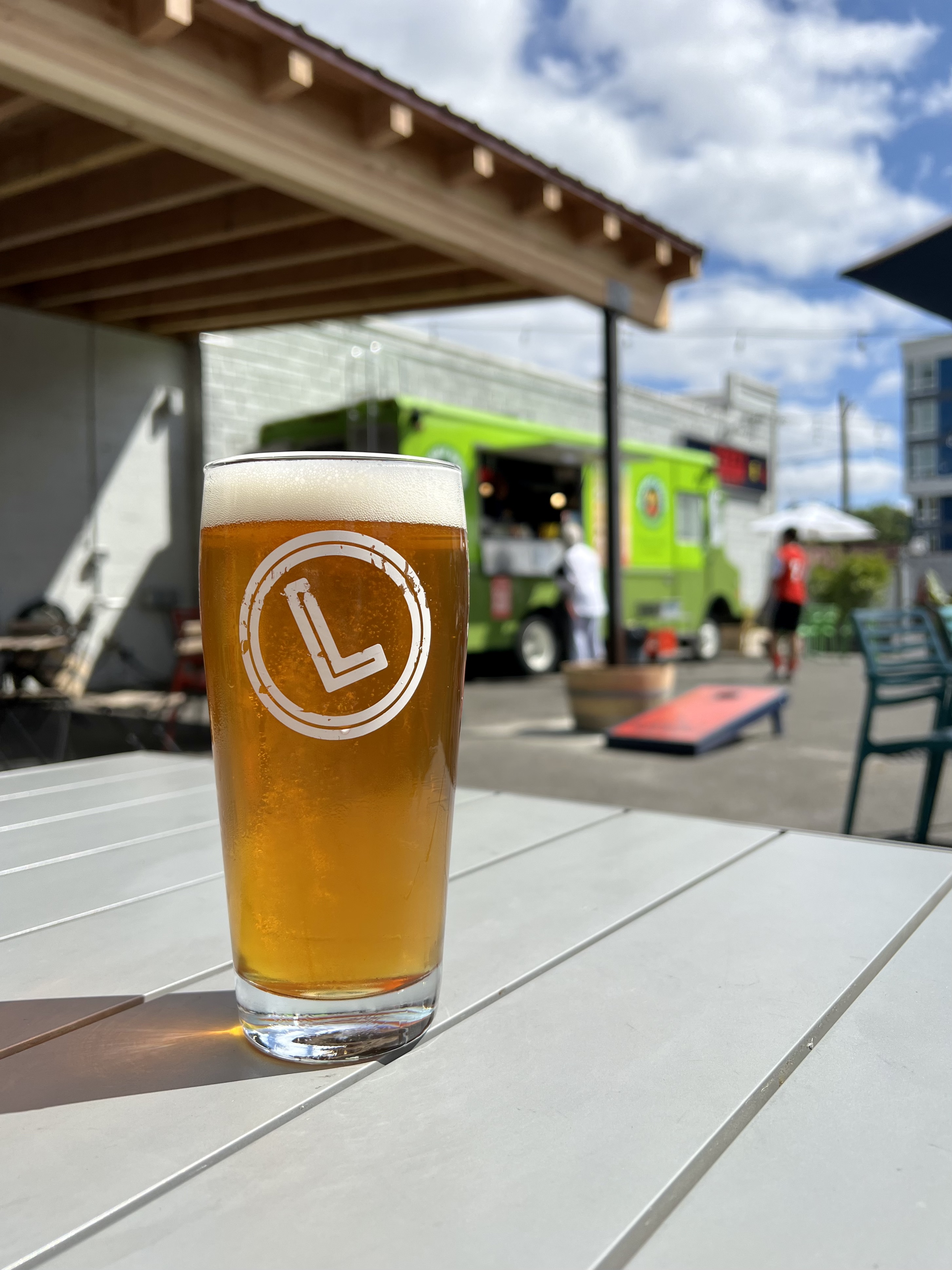 Fresh hop season is upon us as bars and taproom continue to add new fresh hop beers to its taps on a daily basis. With these beers being released comes fresh hop beer festivals and they're beginning to take shape across the states of Oregon and Washington.
The first festival out of the gate is the Inaugural Fresh Hopped Fest at McMenamins Wilsonville Old Church on September 17. It's followed by the annual Sisters Fresh Hop Festival and the new Fresh Hop American Summer on September 24. Then when we enter the final weekend of September, a trio of festivals take place with Fresh Hops on the Pond, Portland Fresh Hops Festival, and Hood River Fresh Hops Festival.
Then come the first full weekend of October, fresh hop festivals take place in Washington. The Seattle Fresh Hop Beer Festival takes place from October 7 – 8 and on October 8, the granddaddy of them all, the Yakima Fresh Hops Festival takes over the Yakima Valley in Central Washington.
Here's a rundown on all of the fresh hop festivals that have been announced in Oregon and Washington from the 2022 hop harvest.
Inaugural Fresh Hopped Fest at Wilsonville Old Church
Saturday, September 17, 2022 – 12:00-5:00pm
McMenamins will host its Inaugural Fresh Hopped Fest at its Wilsonville Old Church location in mid-September. The festival will feature McMenamins Thundercone Fresh Hop alongside 20 other fresh hop offerings.
There are no advance ticket sales for this event, just a $15 entry fee at the gate that includes a Brewfest Pint Glass and five 4oz tasters. All ages are welcome to attend.
McMenamins Old Church & Pub – 30340 SW Boones Ferry Rd. – Wilsonville, OR 97070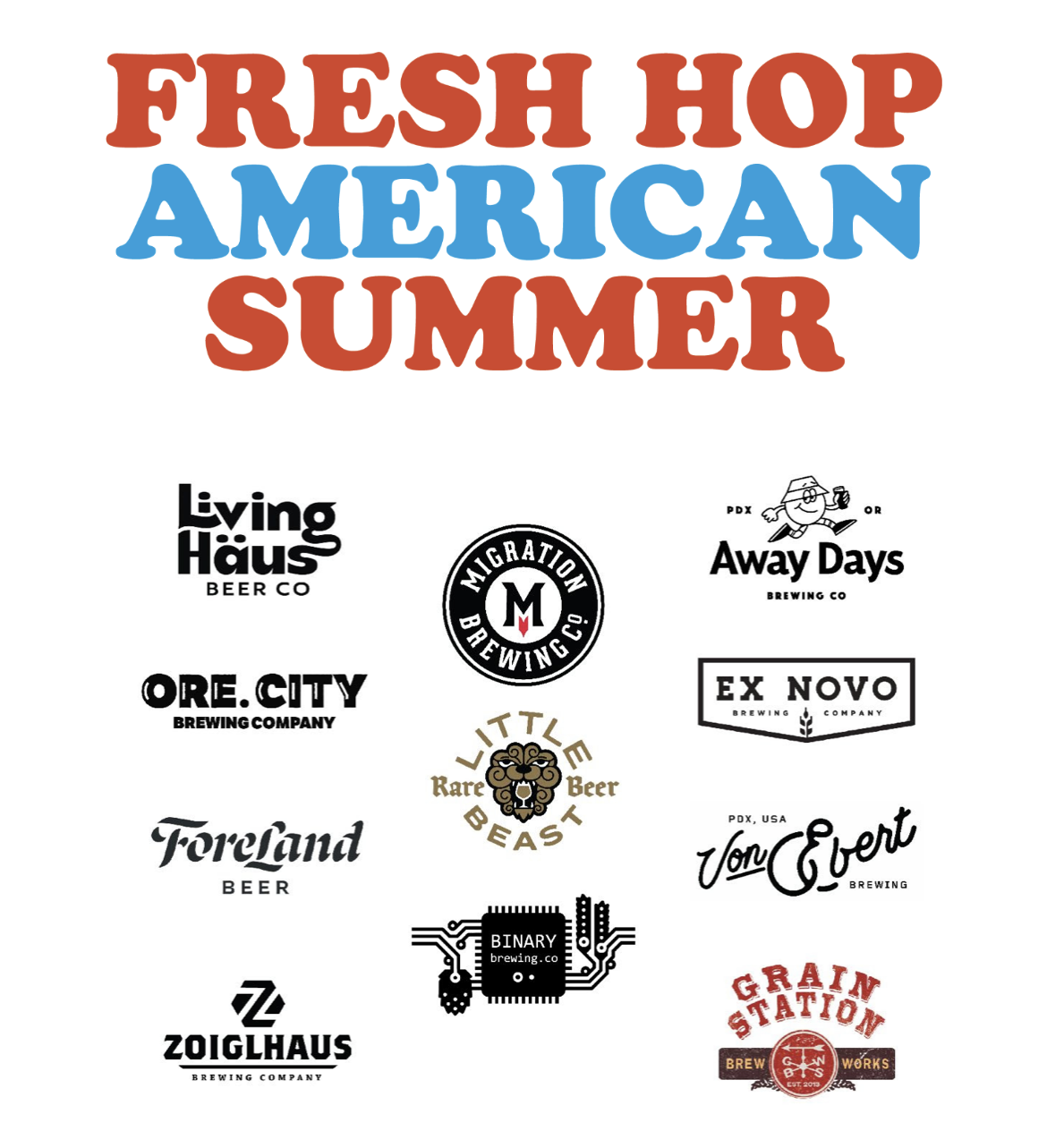 Level Beer Presents Fresh Hop American Summer – Vol. 1
Saturday, September 24, 2022 – 12:00-5:00pm
Though it'll be fall when Fresh Hop American Summer – Vol. 1 takes place, Level Beer will be serving up fresh hop beers from a dozen or so breweries at its back bar that day. In addition to these freshies, Level Beer will also be serving up various lawn games, merchandise packages and more!
Level Beer is offering up two entry options – Just the Fest or All of the Things. Just the Fest costs $25.00+$3.16 Fee and includes a glass to take home and 8 drink tickets, each redeemable for a 6oz pour from any of the taps flowing! Additional tokens available for $3 each at the time of event. All of the Things costs $55.00+$4.98 Fee and includes everything from the Just the Fest ticket PLUS a custom tote bag, koozie, sunglasses, sticker, and a 4-pk of 16oz Fresh Hop Pixelated Pale! To purchase tickets, click here.
Level Beer – 5211 Northeast 148th Avenue – Portland, OR 97230
11th Annual Sisters Fresh Hop Festival
Saturday, September 24, 2022 – 12:00-6:00pm
Central Oregon's largest fresh hop festival returns to Sisters, Oregon this fall. The Sisters Fresh Hop Festival showcases fresh hop beers from over 20 Oregon breweries alongside live music, food carts and more at the Three Creeks Brewing Production Brewery.
Advance tickets are currently on-sale with two price options. One at $25 = Entry w/ SFH Festival Pint Glass + 5 Drink Tickets and the other at $30 = Entry w/ SFH Festival Pint Glass + 10 Drink Tickets. To purchase advance tickets click here.
In addition to the fresh hop beers, there will be food trucks from Woodfire Pies, The Corndog Company, NW Wing Shop, and Alebrije. Plus there will be live music from Oregon Fryer w/ Special Guest Tony Lompa and a Live Broadcast from The Peak 104.1.
Three Creeks Brewing Co. Production Brewery & Tasting Room – 265 East Barclay Drive – Sisters, OR 97759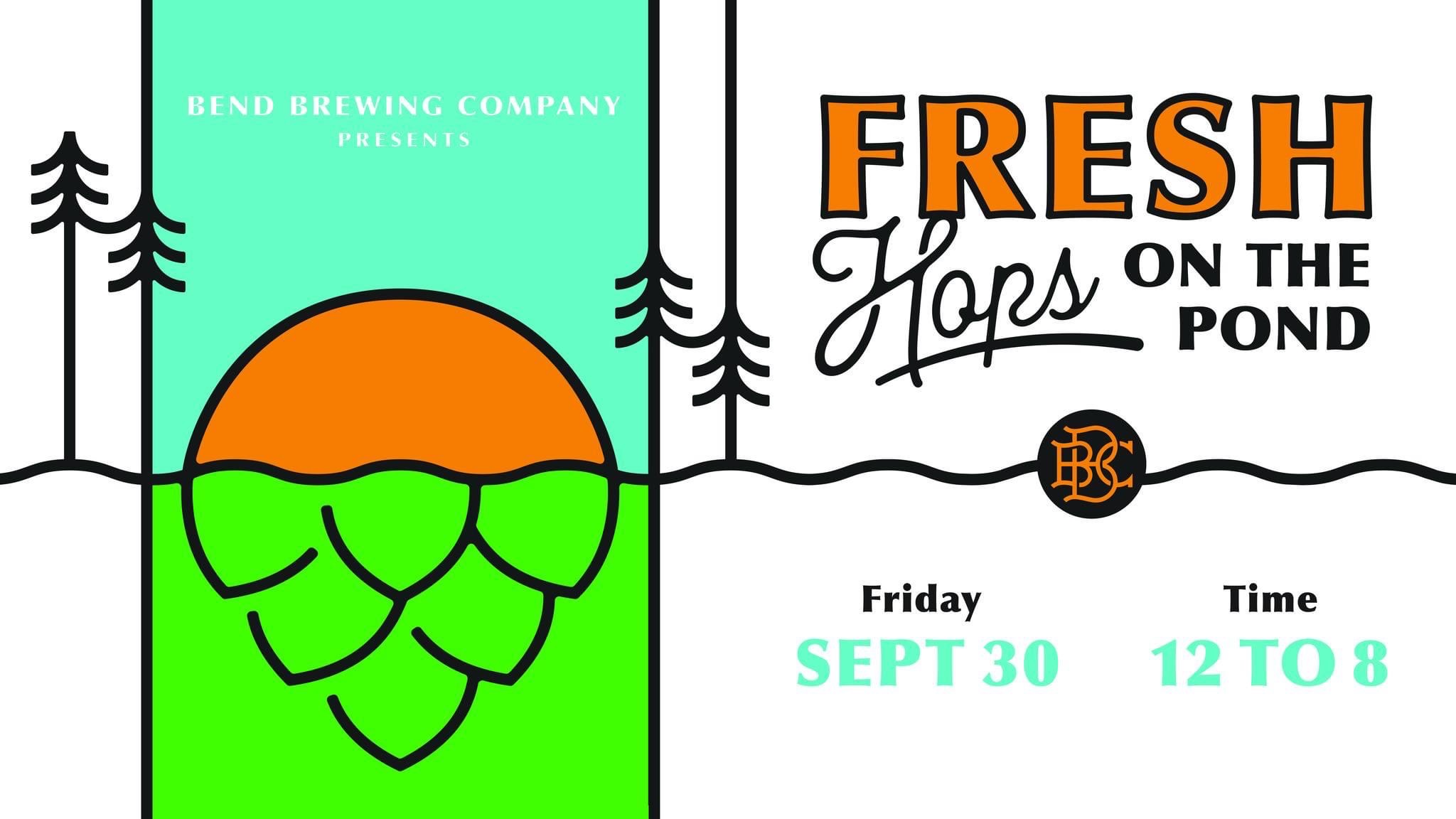 Fresh Hops on the Pond
Friday, September 30, 2022 – 12:00-8:00pm
Fresh Hops On The Pond is back for 2022! Join us on Friday, Sept 30th from 12-8pm and taste Fresh Hops beers from over 25 different breweries throughout the West Coast. Participating breweries will be announced as we get closer!
Live Music:
12-2pm Audio Deck
3-5pm Kaleo Young Band
6-8pm Company Grand
Bend Brewing Co. – 1019 NW Brooks St. – Bend, OR 97703
18th Annual Portland Fresh Hops Festival
Friday, September 30, 2022 – 4:00-8:00pm
Saturday, October 1, 2022 – 12:00-8:00pm
The Portland Fresh Hops Festival returns this fall to Oaks Amusement Park to celebrate its 18th anniversary on September 30th and October 1st. This annual event hosted by the Oregon Brewers Guild brings together many of the guild's member breweries serving up at least one of their fresh hop beers from this season's hop harvest.
You can find additional information, as well as pricing and the list of participating breweries via the Oregon Brewers Guild website https://www.oregoncraftbeer.org/pdx-fresh-hops-festival.
Oaks Amusement Park – 7805 SE Oaks Park Way – Portland, OR 97202
18th Annual Hood River Fresh Hops Festival
Saturday, October 1, 2022 – 12:00-7:00pm
Tickets are now on-sale for the 18th edition of the Hood River Hops Fest. Presented by Jacob's, the Hood River Hops Fest is an annual celebration of beer's bitter friend, freshly harvested hops. Hood River County is surrounded by world-renowned hop-growing regions, and since 2003 brewers have gathered each September in downtown Hood River to share their fresh-hop beer creations. The family-friendly event features more than 30 breweries with more than 40 fresh-hop beers, plus a variety of food vendors, live music, and an awesome collectible mug.
Entry ticket with glass mug and 5 tasting tokens $20 + fees in advance, $30 at the gate (if available). Entry only into event is $10 and a commemorative glass mug and additional tokens may be purchased inside the event. Kids are free until 6 pm, then 21+ only.
To purchase advance tickets that allow entry one hour earlier at 11:00am, click here.
Columbia Parking Lot – 5 5th Street – Hood River, OR 97031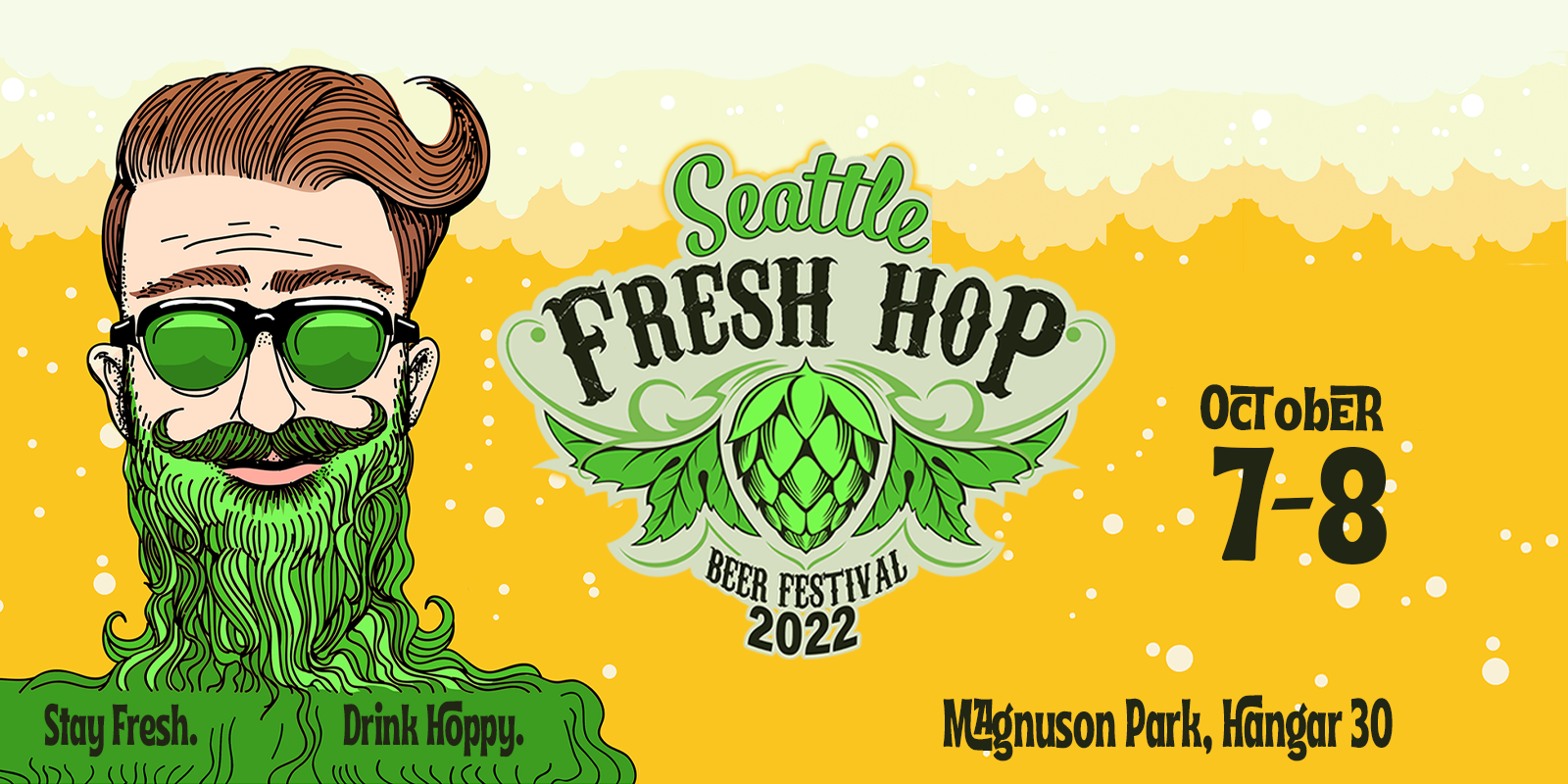 Seattle Fresh Hop Beer Festival
Friday, October 7, 2022 – 5:00-9:00pm
Saturday, October 8, 2022 – 1:00-4:00pm + 6:00-9:00pm
The Seattle Fresh Hop Festival returns to Seattle from October 7 – 8, 2022 at Magnuson Park Hangar 30. This year's Fresh Hop Beer Festival will offer three sessions, each featuring a plethora of fresh hop beer, food trucks, entertainment and more!
The festival is hosted indoors at Hangar 30. Entry is for those 21 years of age or older. On Friday night arrive for Meet the Brewers and on Saturday afternoon, dogs are welcome during this session and are encouraged to compete in the Hoppiest Hound Competition.
Visit https://freshhop.com for all the festival's details.
Magnus Park Hangar 30 – 6310 Northeast 74th Street – Seattle, WA 98115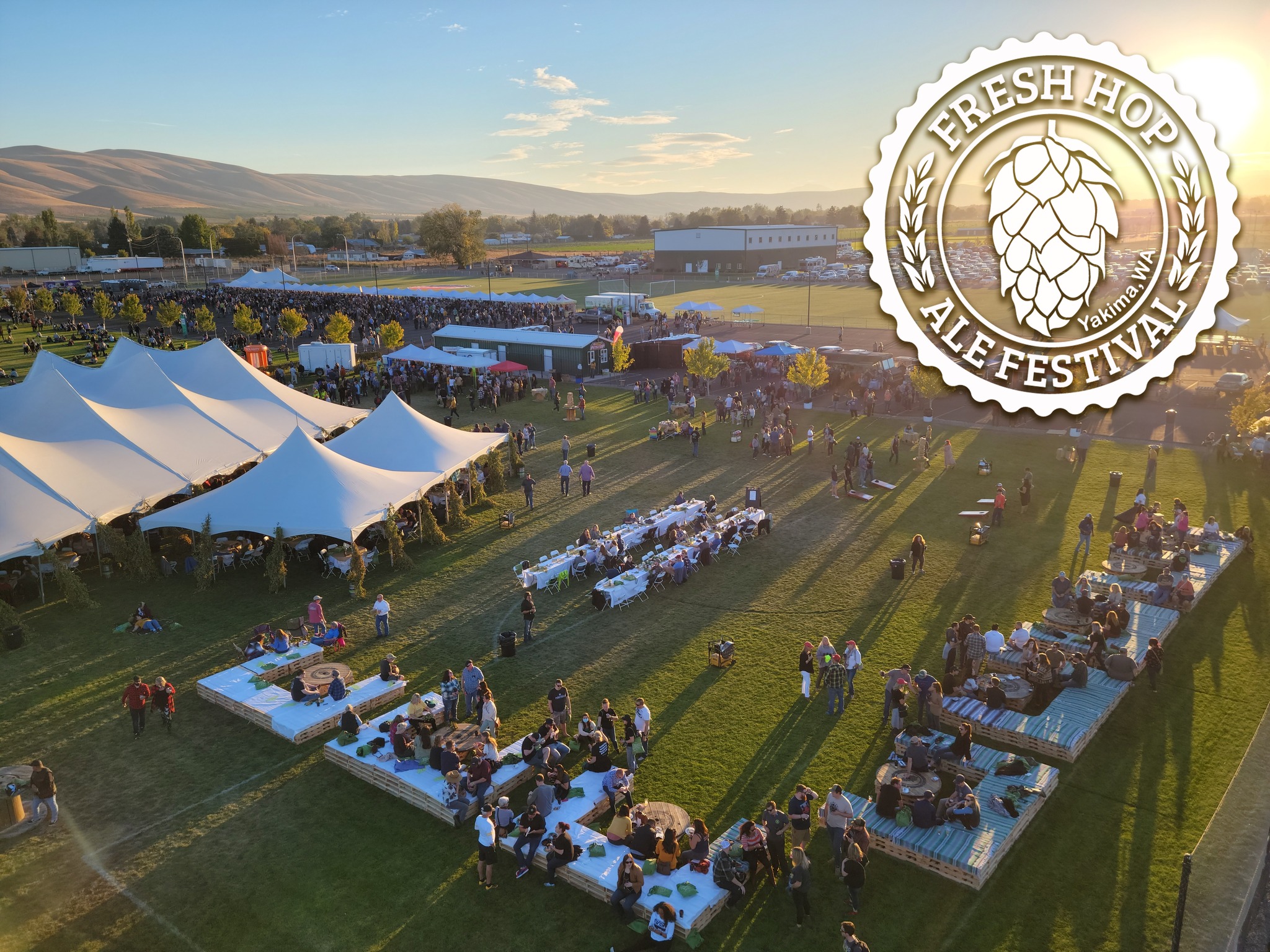 Yakima Fresh Hop Festival
Saturday, October 8, 2022 – 4:00-10:00pm
Situated in the heart of America's hop country, the Yakima Fresh Hop Festival is the premiere fresh hop festival in all the land. Over 70 breweries will come together on a Saturday evening to serve its fresh hop beers in the beautiful Yakima Valley.
The Fresh Hop Ale Festival brings beer lovers from all over the world to the home of the hops. The Yakima Valley produces over 70% of our nations' hops. And it is these freshly harvested hops that the breweries have to use in the beer served at the festival. Plus, each brewery submits a beer into judging and winners are announced during the festival.
Purchase advance tickets at https://freshhopalefestival.com.
SOZO Sports Complex – 2200 S 36th Ave. – Yakima, WA 98903