2022 Rip City Ale Fest Returns This Summer to Veterans Memorial Coliseum Commons
|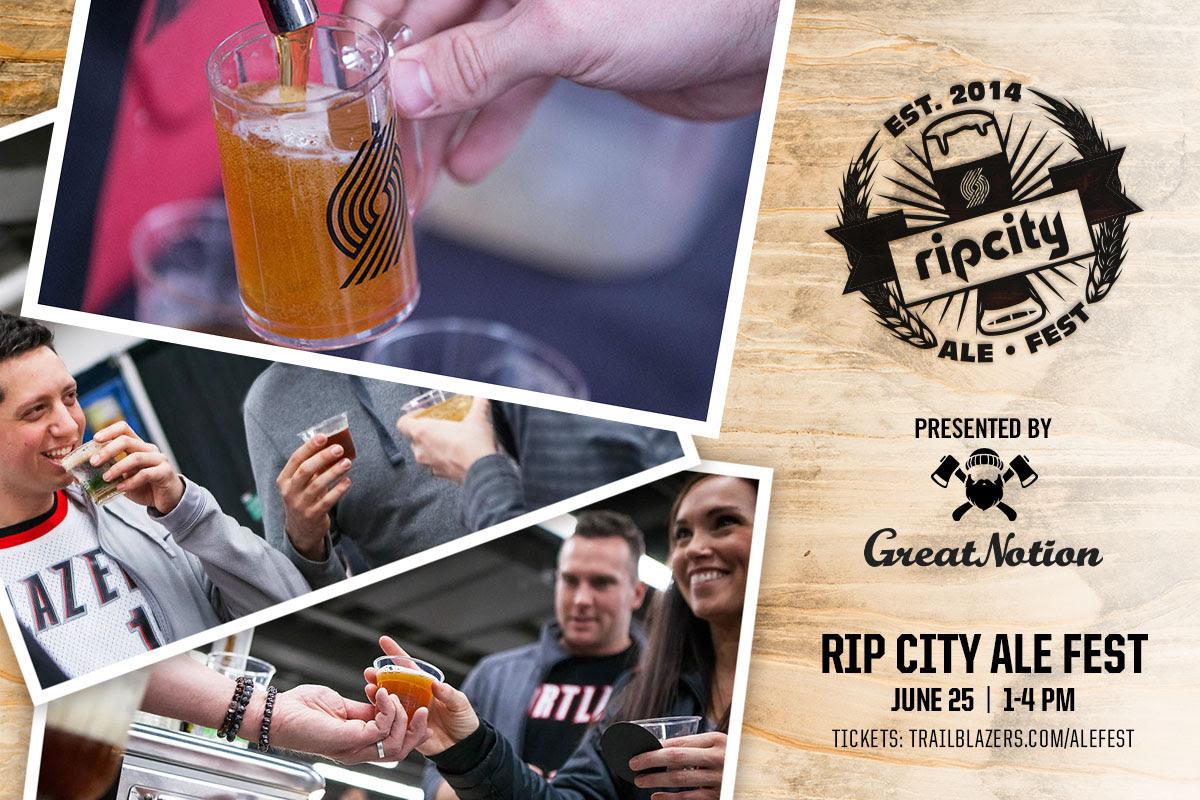 Though the Portland Trail Blazers' NBA season came to an early close during this past season, the team along with Great Notion Brewing will host the 2022 Rip City Ale Fest later this month.
On Saturday, June 25, the 2022 Rip City Ale Fest will take over the Veterans Memorial Coliseum Commons at the Rose Quarter. This fan-favorite beer tasting will take place from 1:00-4:00pm and will feature over 18 breweries, including a cider maker and a non-alcoholic beer maker. In addition to the beers, there will be food trucks, live music, games and more all taking place outdoors at Portland's Rose Quarter.
Rip City Ale Fest Breweries:
10 Barrel Brewing Co.
Assembly Brewing Company
Athletic Brewing
Backwoods Brewing Company
Bauman's Cider
Chuckanut Brewery
Ex Novo Brewing Co.
Gilgamesh Brewing
Great Notion Brewing
Laurelwood Brewing
Little Beast Brewing
Mazama Brewing Co.
Migration Brewing
MillerCoors
Pono Brewing Company
Rogue Ales
Steeplejack Brewing Company
Stickmen Brewing Company
StormBreaker Brewing
Sunriver Brewing

Tickets to the 2022 Rip City Ale Fest are now on sale at $35 each. Each ticket includes a Portland Trail Blazers tasting mug, 8 tasting tickets and a ticket to a 2022-23 Trail Blazers regular season home game! To purchase a ticket, visit: https://www.nba.com/blazers/alefest.
Veterans Memorial Coliseum Commons
300 N. Ramsay Way
Portland, OR 97227