27th Annual Great Canadian Beer Festival Returns to Victoria, BC in September 2019
|
A revamped Great Canadian Beer Festival is set to take place on Friday, September 6 and Saturday, September 7, 2019 in Victoria, British Columbia. Held each year during the second weekend of September, the 27th Annual Great Canadian Beer Festival will see a new management team take over the popular two-day beer fest.
Just a scenic six-hour trip north from Portland with a ferry ride on the MV Coho across the Juan de Fuca Strait will lead you onto Vancouver Island and into the capital city of British Columbia. Upon deboarding the ferry you'll have views of the BC Parliament Buildings in the heart of downtown Victoria.
The Great Canadian Beer Festival (GCBF) began back in 1993 and after its first 26 years the festival's founders, Gerry Hieter and John Rowling, decided it was time to retire from the beer festival business. In doing so the board handed the reigns over to the Victoria Beer Society.
"We are so excited to have this opportunity to put a fresh spin on Canada's longest running craft beer festival," said Joe Wiebe, a co­founder and spokesperson for the Victoria Beer Society, in a statement. "The lineup of breweries will be better than ever, including many coming from across Canada."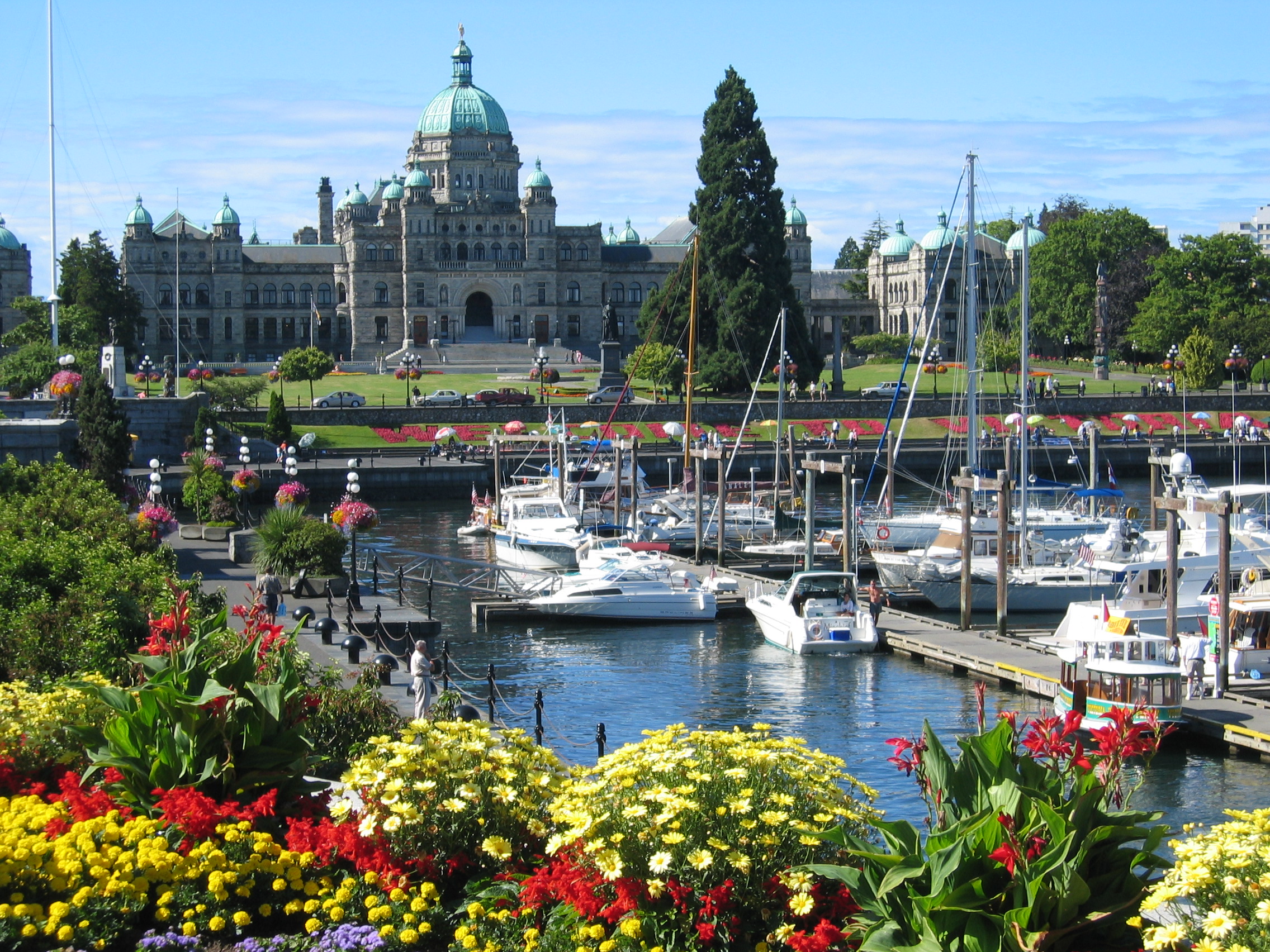 The craft beer scene in Canada has grown considerably in the past decade. We last attended the GCBF nine years ago in 2010 and the festival is much different that it is today. Back then the fest would invite a fair amount of U.S. based craft brewers as the quantity of Canadian breweries were slim.
Today it's a completely different ballgame. With the new management taking over the GCBF, the 2019 edition will see the largest number of breweries represented at the festival. There will be over 90 breweries from pouring from seven Canadian provinces and one territory including British Columbia, Alberta, Manitoba, Saskatchewan, Ontario, Québec, Nova Scotia, and Yukon. There will also be a few ciders pouring from BC.
"Canada is emerging as a world-class craft beer destination," said Wiebe, in a statement. "We're thrilled to ​host breweries from all across the country this September, positioning the Great Canadian Beer Festival as Canada's truly national craft beer festival​."
The 4,500 craft beer fans that will convene on Royal Athletic Park will be treated to five hours celebrating the best of craft beer in all of Canada. Though a majority of the breweries, over 60, hail from BC, a few of them that will not be making the trip will have their beer being served on the BC Ale Trailer. There will also be a handful of food trucks onsite including Ali Baba, Deadbeetz, Greek on the Street, L'Authentique, Mama Rosies, Taco Justice, Roast and Deep Friar.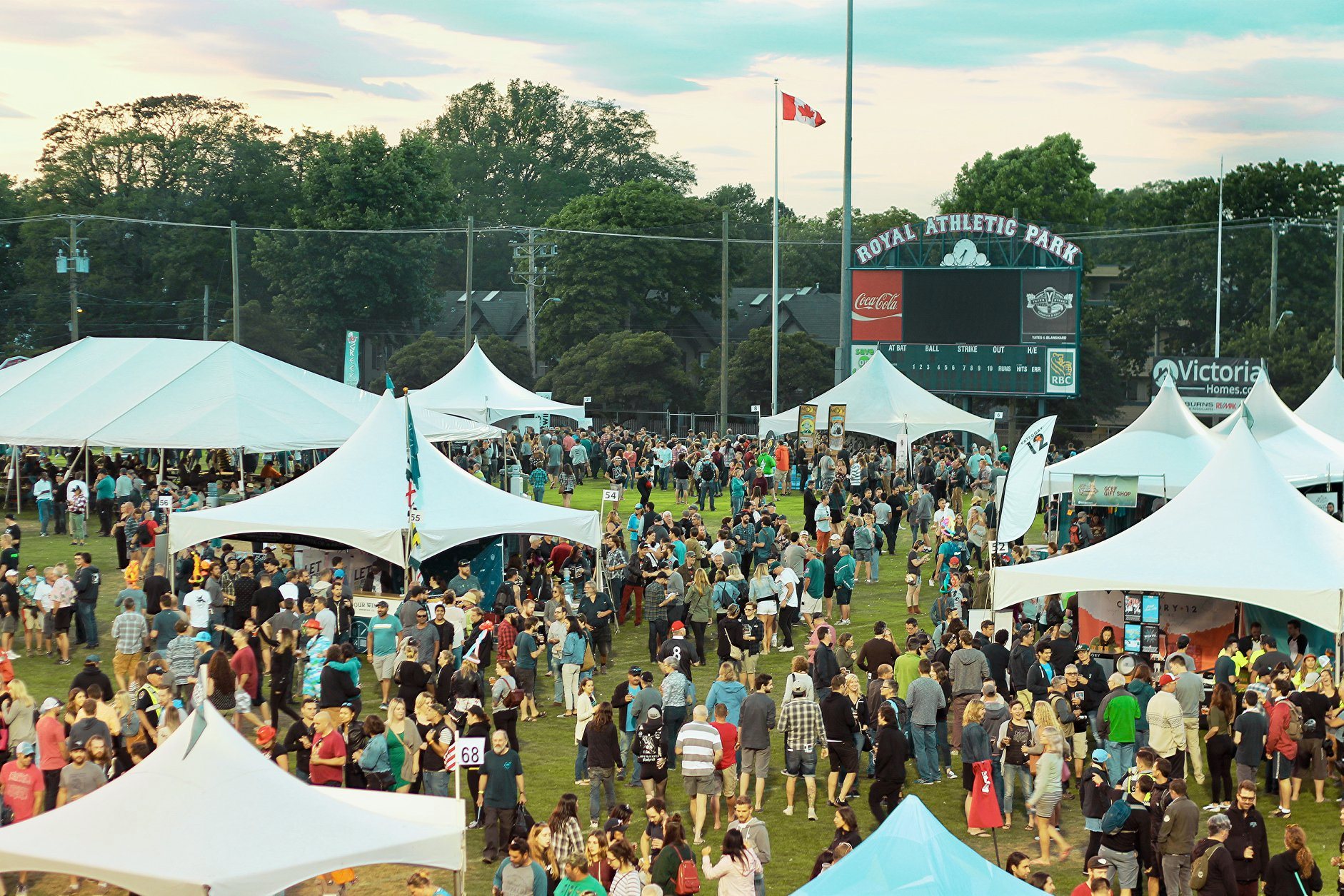 "The craft beer sector continues to grow right across the country," said Rick Dalmazzi, Acting Executive Director, Canadian Craft Brewers Association, in a statement. "With craft breweries in every province and territory in Canada, many of them in small and rural communities, our industry is redefining the role that beer production plays in the Canadian economy."
Have a look below for the full list, which is broken up by province. Any new breweries will be added once they are confirmed and can be seen by clicking here.
BRITISH COLUMBIA
33 Brewing Experiment
4 Mile Brewing
Ace Brewing
Andina Brewing
Axe & Barrel Brewing
Bad Dog Brewing
Barnside Brewing
Bomber Brewing
Bridge Brewing
Britannia Brewing
Cannery Brewing
Canoe Brewpub
Category 12 Brewing
Coal Harbour Brewing
Container Brewing
Crannog Ales
CrossRoads Brewing
Dageraad Brewing
Dead Frog Brewery
Dogwood Brewing
Driftwood Brewery
East Vancouver Brewing
Faculty Brewing 
Fernie Brewing
Field House Brewing
Foamers' Folly Brewing
Four Winds Brewing
Fuggles & Warlock Craftworks
Gladstone Brewing
Howl Brewing
Hoyne Brewing
Île Sauvage Brewing
KPU Brew Lab
Lighthouse Brewing
Longwood Brewery
Luppolo Brewing
Monkey 9 Brewing
Moody Ales
Moon Under Water
Mount Arrowsmith Brewing
Off the Rail Brewing
Old Abbey Ales
Parallel 49 Brewing
Parkside Brewery
Phillips Brewing & Malting
Ravens Brewing
Red Racer Beer
Russell Brewing
Rustic Reel Brewing
Small Block Brewing
Smithers Brewing
Sooke Brewing
Sooke Oceanside Brewery
Spinnakers Brewpub
Steamworks Brewing
Steel & Oak Brewing
Strange Fellows Brewing
Strathcona Beer
Swans Brewery
Torchlight Brewing
Townsite Brewing
Trading Post Brewing
Twa Dogs Brewery
Twin City Brewing
Vancouver Island Brewing
Wheelhouse Brewing
Whistle Buoy Brewing
Whistler Brewing
White Sails Brewing
Wildeye Brewing
Wolf Brewing
Yellow Dog Brewing
YUKON
Winterlong Brewing
ALBERTA
Analog Brewing
Annex Ales
Blindman Brewing
The Dandy Brewing Co.
Dog Island Brewing
The Establishment Brewing Co.
Last Best Brewing
Town Square Brewing
SASKATCHEWAN
9 Mile Legacy
Black Bridge Brewing
Malty National Brewery
Nokomis Ales
MANITOBA
Torque Brewing
ONTARIO
Beau's Brewing
Bench Brewing
Collective Arts Brewing
Nickel Brook Brewing
QUÉBEC
Dieu du Ciel!
Glutenberg Brewery
Les Trois Mousquetaires
NOVA SCOTIA
2 Crows Brewing
Big Spruce Brewery
Tatamagouche Brewing
CIDER (BC)
Merridale Ciderworks
Tod Creek Cider
Tickets to the GCBF are $45 CAD per session or are $78 CAD for the two-day Weekend Pass. There are also discounted tickets for Victoria Beer Society members that will take 25% off each day pass. Admission into the GCBF include your taster glass, event program and BC Transit Get Home Safe bus ticket. Tokens however must be purchased in addition to your entry ticket at $2 CAD each for a taster pour. GCBF can be purchased by CLICKING HERE. And remember, the exchange rate is very favorable for Americans as $1 USD is equal to $1.33 CAD.
The 27th Annual Great Canadian Beer Festival will take place at Royal Athletic Park on Friday, September 6th, 2019 from 4:00-9:00pm and on Saturday, September 7th, 2019 from Noon-5:00pm.
Follow the Great Canadian Beer Festival on Facebook, Twitter, and Instagram. Plus, make sure to use the hashtags #GCBF2019 and #VicBeerSociety while at the festival.
Royal Athletic Park
1014 Caledonia Ave 
Victoria, British Columbia