31st Annual Oregon Brewers Festival Announces Participating Breweries
|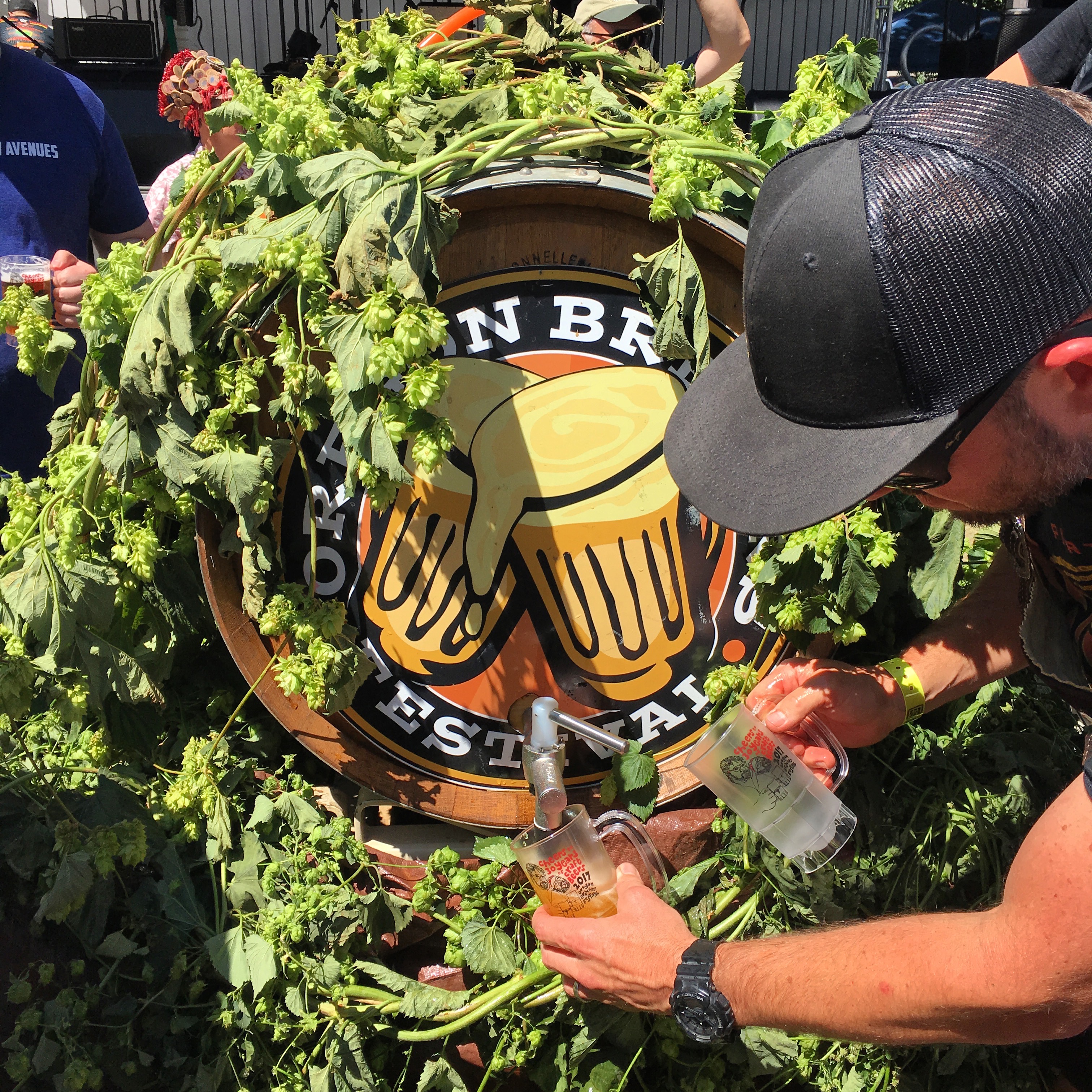 It's never too early to begin planning for summer beer festivals and the granddaddy of them all has just revealed its brewery lineup. When the 31st Annual Oregon Brewers Festival returns to Portland's Tom McCall Waterfront Park, It will feature 80 craft beers from 10 different U.S. states, plus The Netherlands, and Baja, California, Mexico.
For 2018 the Oregon Brewers Festival (OBF) will take place over a shortened period of four days, from Thursday, July 26 – Sunday, July 29. Prior to the Noon tapping of the ceremonial OBF keg on the opening day, Ninkasi Brewing will host the Oregon Brewers Festival Brunch from 9:00-11:30am at a to be determined location. Then when the parade begins at 11:30am, the McMenamins family has been chosen as this year's ceremonial Grand Marshals to lead the parade and tap the official opening ceremony first keg.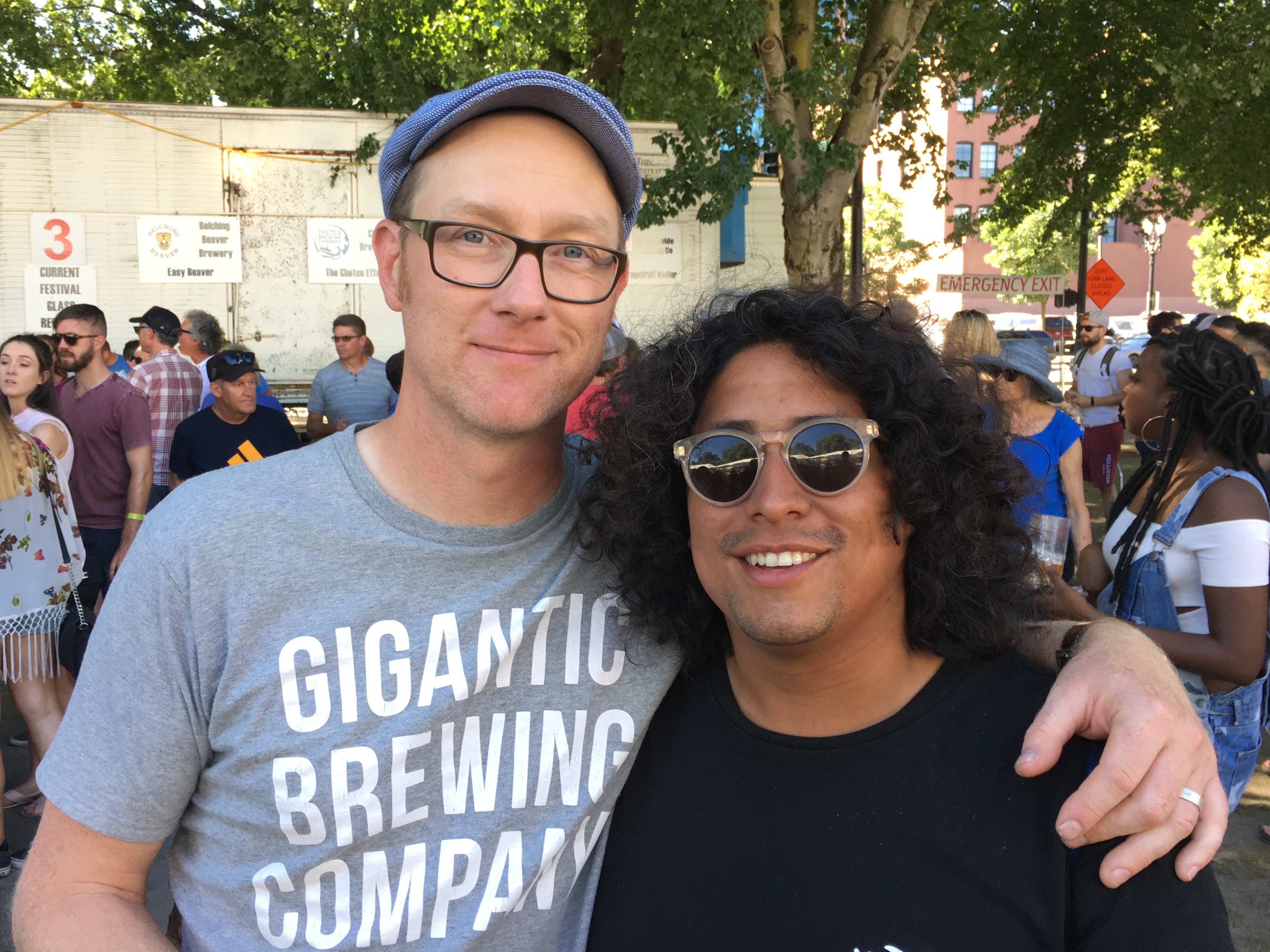 Participating breweries for the 2018 OBF include: 54-40, Agua Mala, Anderson Valley, Backwoods, Baerlic, Bayern, Belching Beaver, Boneyard, Boulder, Boundary Bay, Breakside, Buoy, Caldera, Cascade, Coin Toss, Crooked Stave, Depoe Bay, Deschutes, Double Mountain, Ecliptic, Everybody's, Fauna, Fort George, Fortside, Freebridge, Fremont, Gigantic, Golden Valley, GoodLife, Great Divide, Great Northern, Great Notion, Heathen, Heretic, Hopworks, Insurgente, Iron Horse, Kells, Laurelwood, Lompoc, MadTree, Maui, McMenamins, Melvin, Migration, Monkless, Natian, New Holland, Ninkasi, Old Town, Oproer, Oregon City, Pelican, Perennial, pFriem, Portland, RiverBend, Rogue, Royale, Rusty Truck, Sasquatch, Scout, Silver Falls, Silver Moon, StormBreaker, Sunriver, Terminal Gravity, Three Creeks, Three Mugs, Thunder Island, Transpeninsular, Upright, Uptown Market, Vertigo, Von Ebert, Wendlandt, Widmer, Wild Ride, Wolf Tree, and Zoiglhaus.
In addition to these 80 beers, OBF will offer two ciders during its four day run, one cider from Cider Riot! and the other from Reverend Nat's. There will also be one red and one white wine pouring.
The OBF is not a ticketed event; it is free to enter the festival grounds. In order to taste beer, the purchase of a souvenir tasting mug from the current year is required, which costs $7. Beer is purchased with wooden tokens, which cost $1 apiece. Patrons pay four tokens for a full mug of beer, or one token for a taste. The purchase of mugs and tokens is made on-site. The event is cash-only, with eight ATMs located on-premise.
For those that like to volunteer, the online signups have begun. For each shift, you'll receive a festival tasting mug, 16 tokens for beers, a hat, water bottle, and a special festival T-shirt. Click HERE to sign up as the most popular shifts will fill up rather quickly.