4th Annual Saison Greetings Returns to Bazi Bierbrasserie
|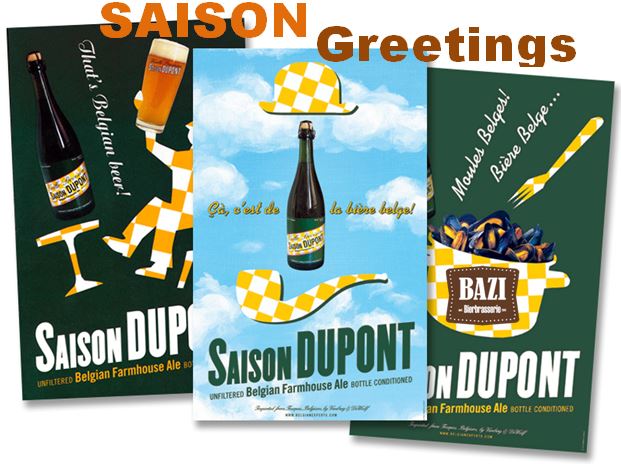 Portland, OR – It's daylight savings time! Spring forward to Bazi (1522 SE 32nd Ave – Hawthorne District) on Sunday, March 13th from 1-9 PM for their 4th Annual Saison Greetings farmhouse ale tap takeover featuring domestic and import Belgian-inspired saison style beers. The lineup includes:
Drinking Horse Silk Rose Saison (Oregon)
Trinity One Ear Saison (Colorado)
Ruse Brewing Saison (Oregon)
Baerlic Wildcat Meyer Lemon Farmhouse Ale (Oregon)
Sasquatch Sister Skookum Imperial Saison (Oregon)
Culmination Sai What? Dark Saison (Oregon)
North Rim Saison (Oregon)
Du Bocq Saison 1858 (Belgium)
Saison Dupont (Belgium)
BFM 225 (Switzerland)
Glazen Toren Saison D'Erpe-Mere Gerookt(Belgium)
And more
Sampler trays will be available for purchase. The domestic flight will be available for $8 and the import flight for $12. Each flight consists of 4 – 5 oz pours. Pick one flight or try them side by side. And don't forget our all Sunday Happy Hour is back, so come thirsty and hungry!
Full beer descriptions will be available online at bazipdx.com as they become available. For more information visit www.bazipdx.com or call 503.234.8888.