5th Annual Portland Craft Beer Festival Continues Through Sunday
|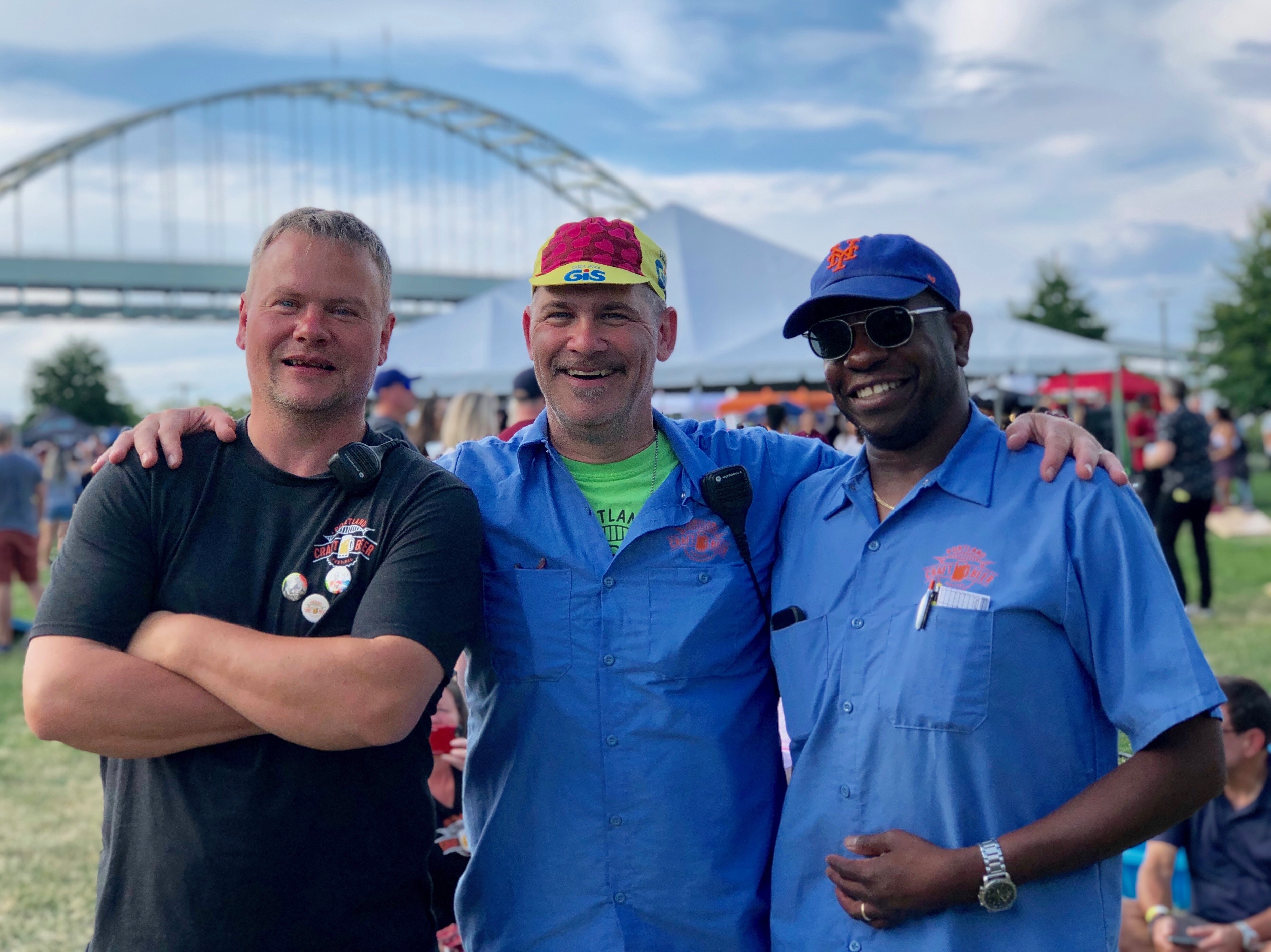 With temperatures in the 70's, the Portland Craft Beer Festival kicked off on the 4th of July at The Fields Park in Portland's Pearl District to a large crowd celebrating America's Independence Day. Now in its fifth year, the festival added an extra day in 2019 to make the annual brewfest a four-day run that continues through Sunday, July 7th.
After attending PCBF on Friday afternoon we noticed how this festival continues to improve each year making it one of the most relaxing beer festivals in the region. Conveniently located in north end of Portland's Pearl District at The Fields Park, the space is inviting with plenty of places to sit and relax. There are plenty of fun games to play with friends including corn hole, pinball, beer pong and ping pong all in the beautiful Pacific Northwest summer weather.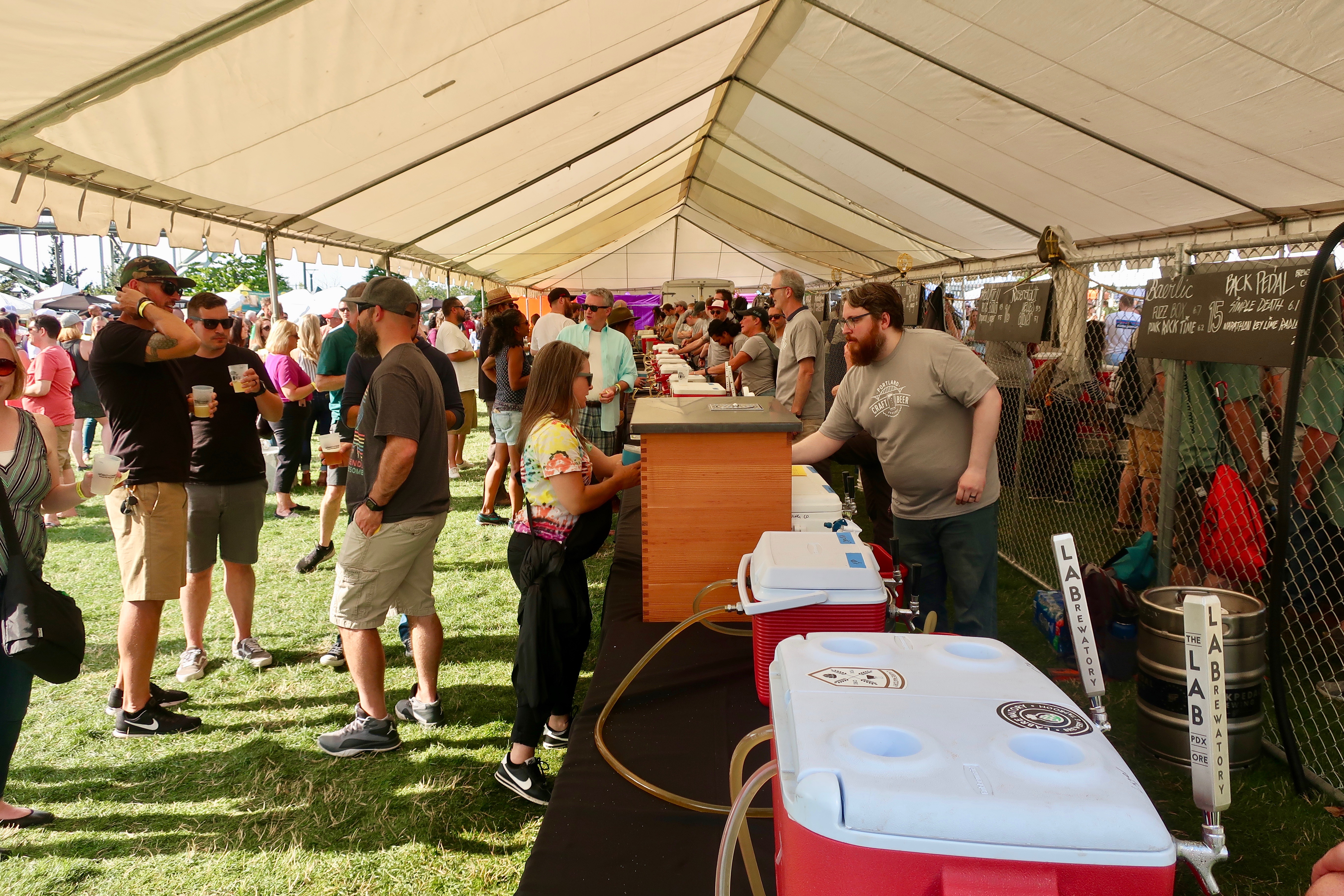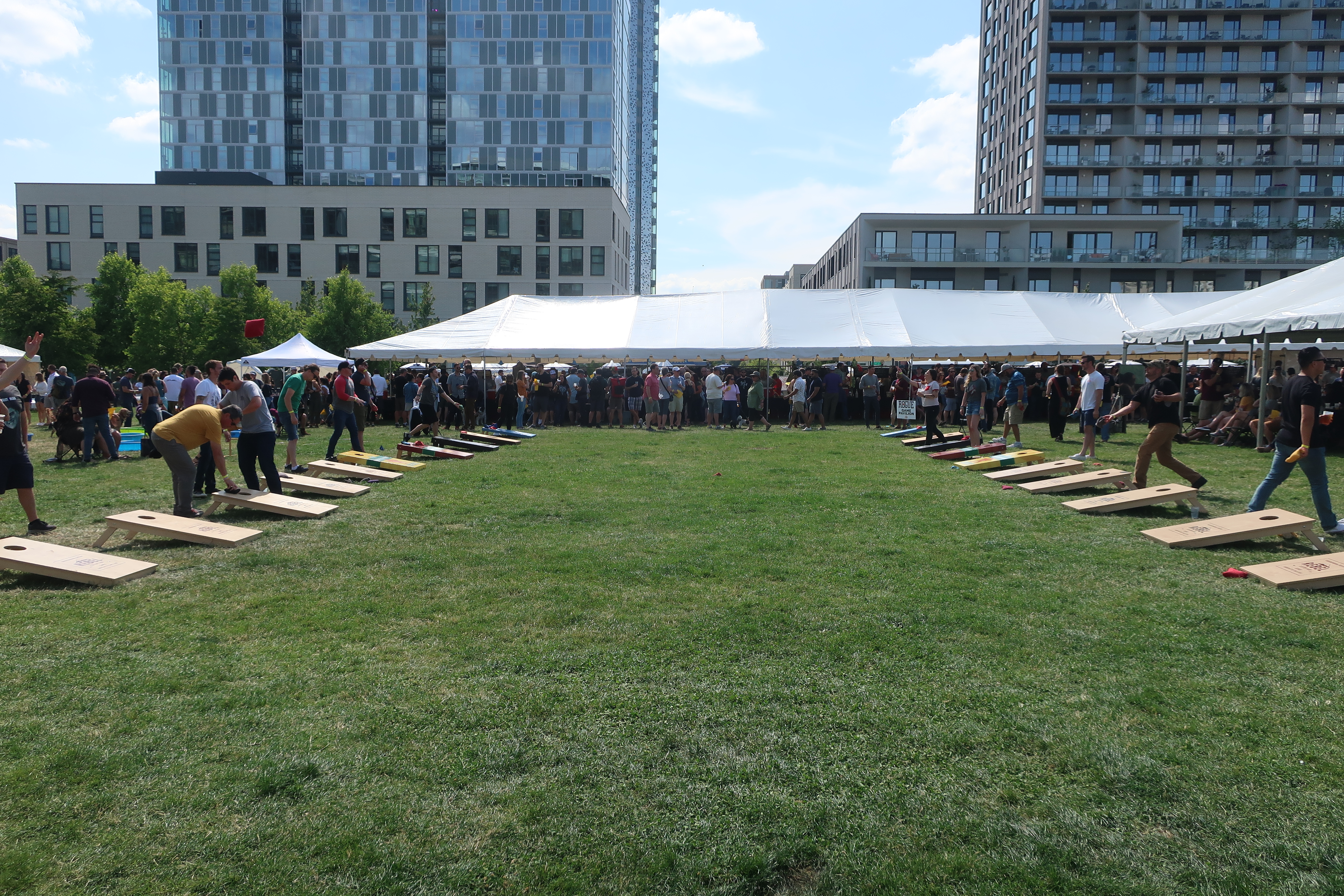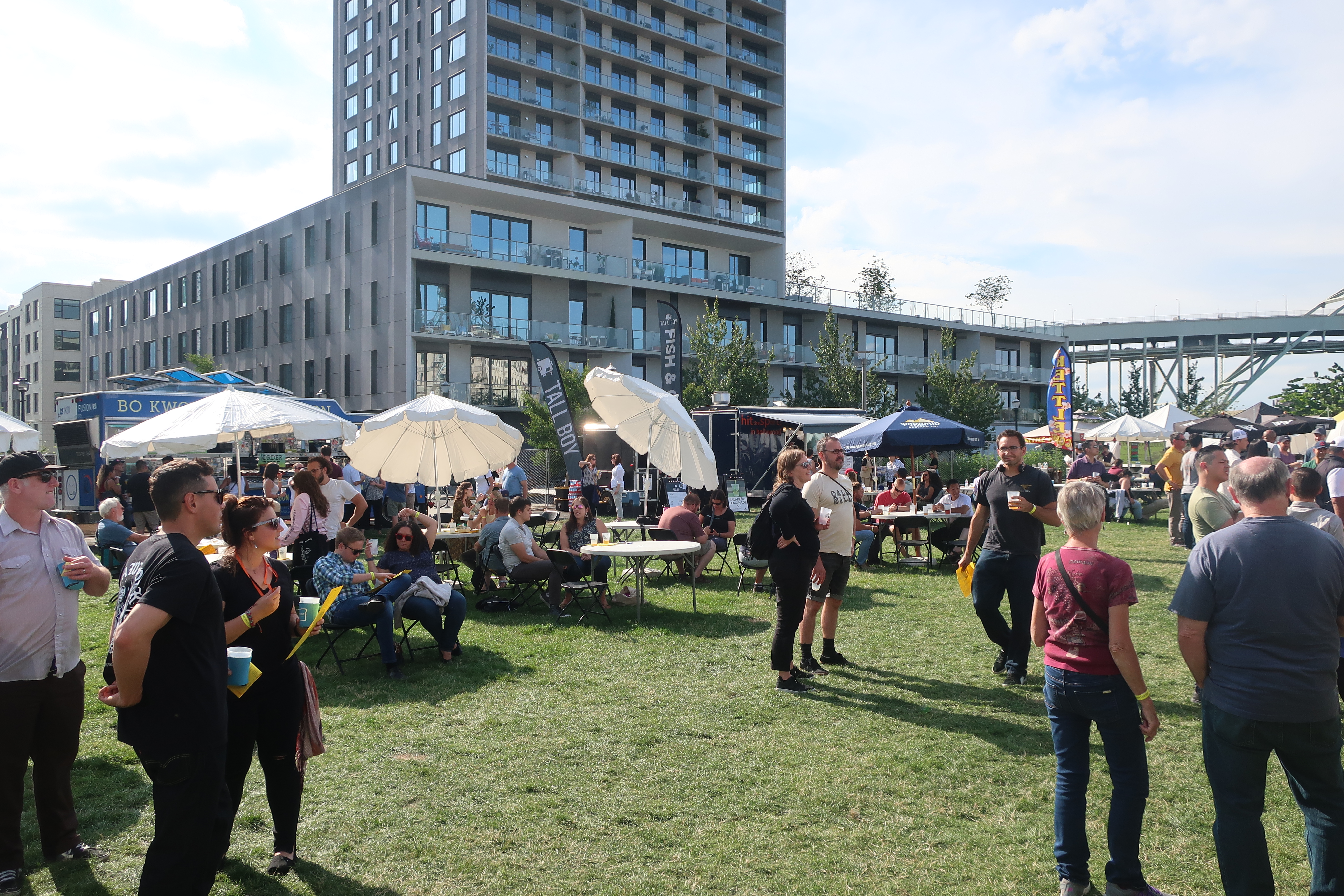 On tap at the 2019 Portland Craft Beer Festival (PCBF) are over 100 beers from about 50 breweries. Each Portland based brewery is serving up two beers each and many of the beers are all one ticket per 4oz pour and 4 tickets per 12oz pour. The only exception noticed was that both beers from Great Notion Brewing – Jammy Pants and Juice Jr. – were 2 ticket and 5 ticket pours.
For the past few years the PCBF has been featuring breweries from select regions outside of Portland. This year the guest breweries are from SW Washington and the Oregon Coast. These beers are all pouring tin the PCBF guest beer trailer that's parked in the north end of the beer tent. In addition to the beers pouring, the PCBF will also serve ciders, meads and wine all crafted within the city limits of Portland. To see what's on tap visit the PCBF Pour List.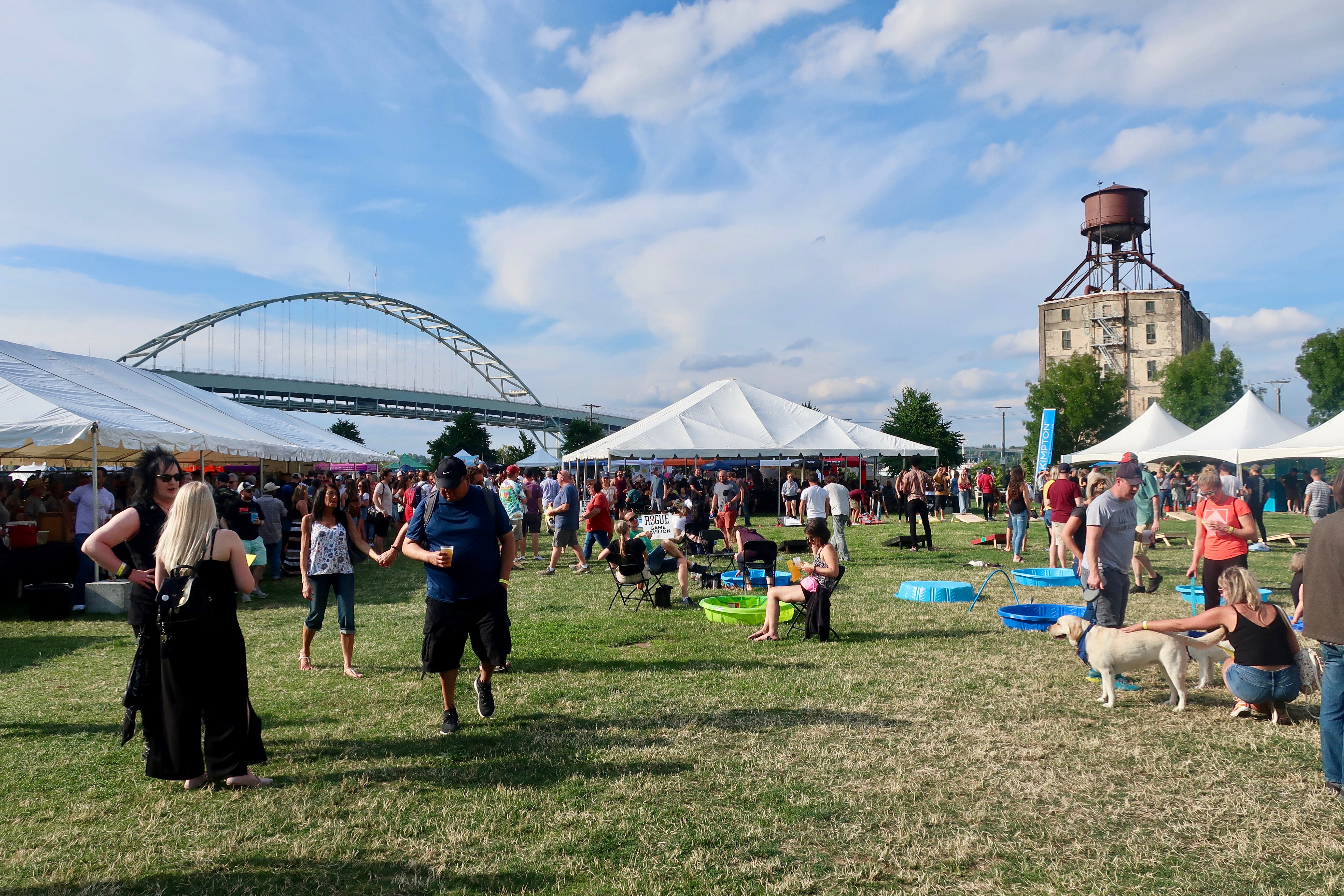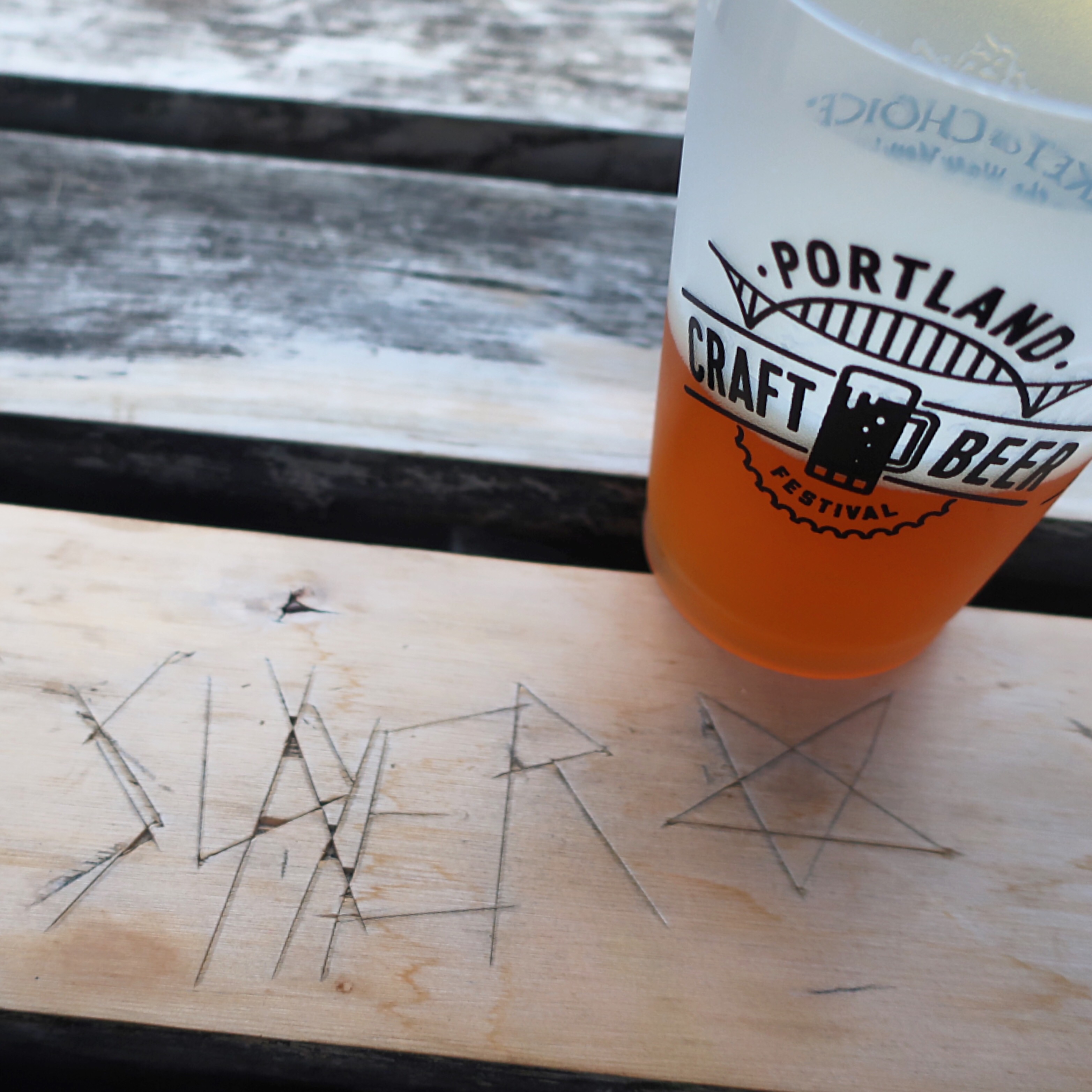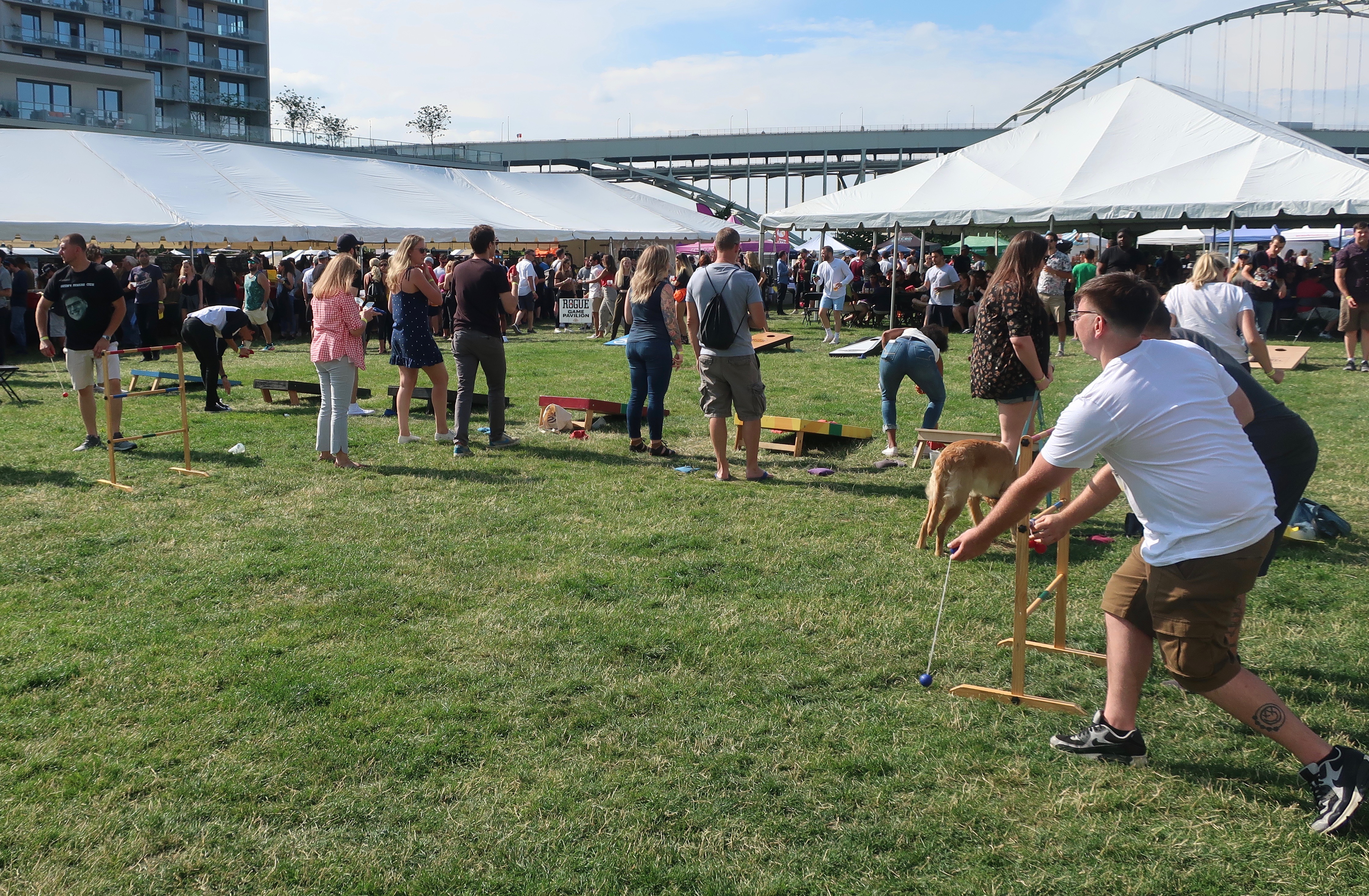 Of the 100 or so beers pouring, many are seasonal releases from these breweries. The PCBF offers up the convenient opportunity to try many of these for the first time or even revisit them if it has been a while. All of the beers are situated around the perimeter of the main beer tent. It's wise to grab a beer list upon entering the festival grounds as at each brewery station there is very little if any beer descriptions on display. This printed beer list, all listed by beer style will keep you informed.
Once again, the PCBF is serving up one of its beverages in the form of a slushie. Veering away from a local craft beer, this year's slushie machine is pouring Square Mile Rosé Cider for 2 or 5 tickets. It is an interesting take on the popular cider from the Craft Brew Alliance and worth the sampling.
Beyond the beer, cider and wine, PCBF features several local vendors and food carts, including Tall Boy Fish & Chips, Hit the Spot Burgers, KOI Fusion, Urban German, and Dump Truck Dumplings. Then on Sunday, a children's market will be set up during PCBF Family Day from Noon-5:00pm.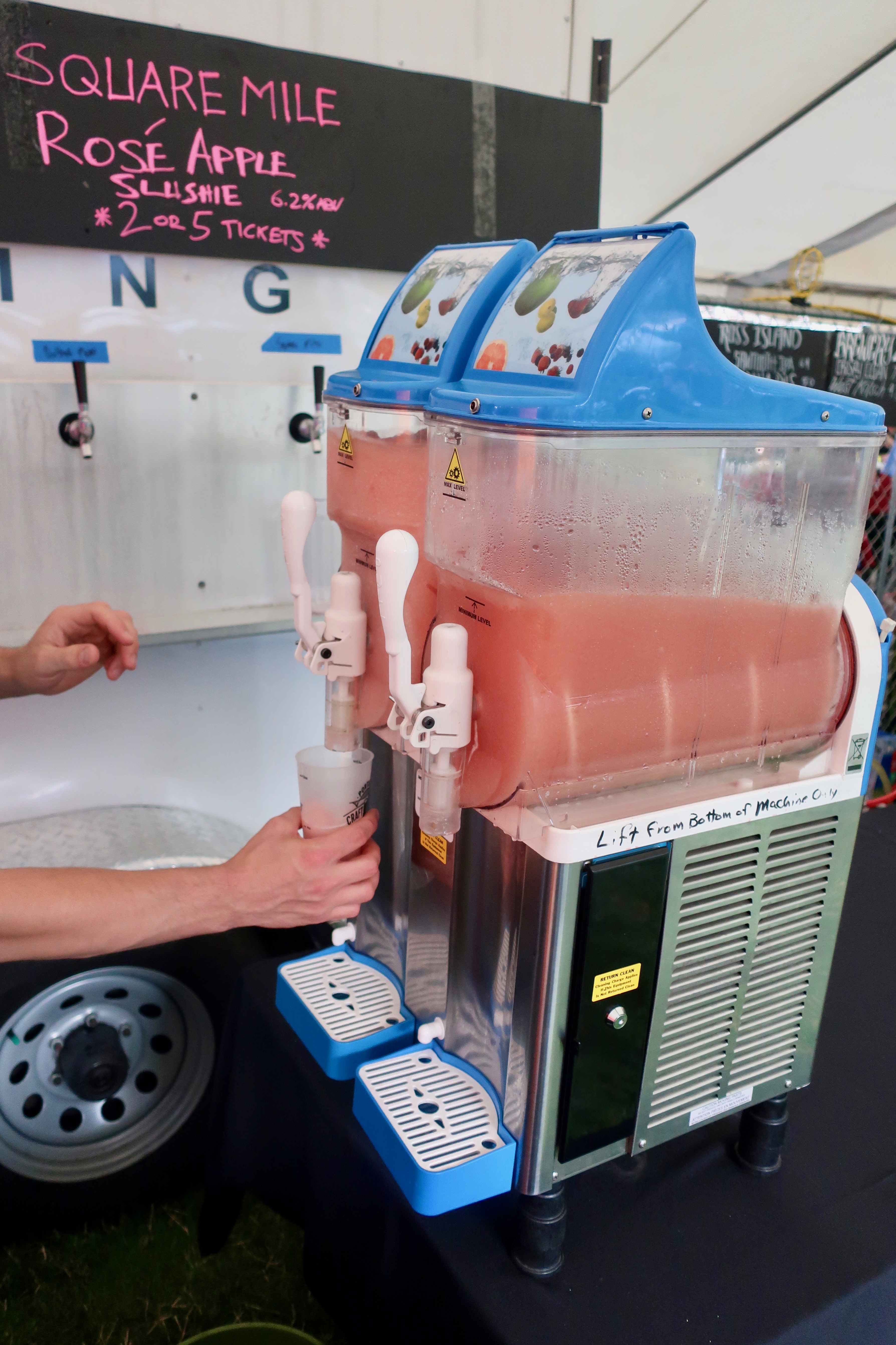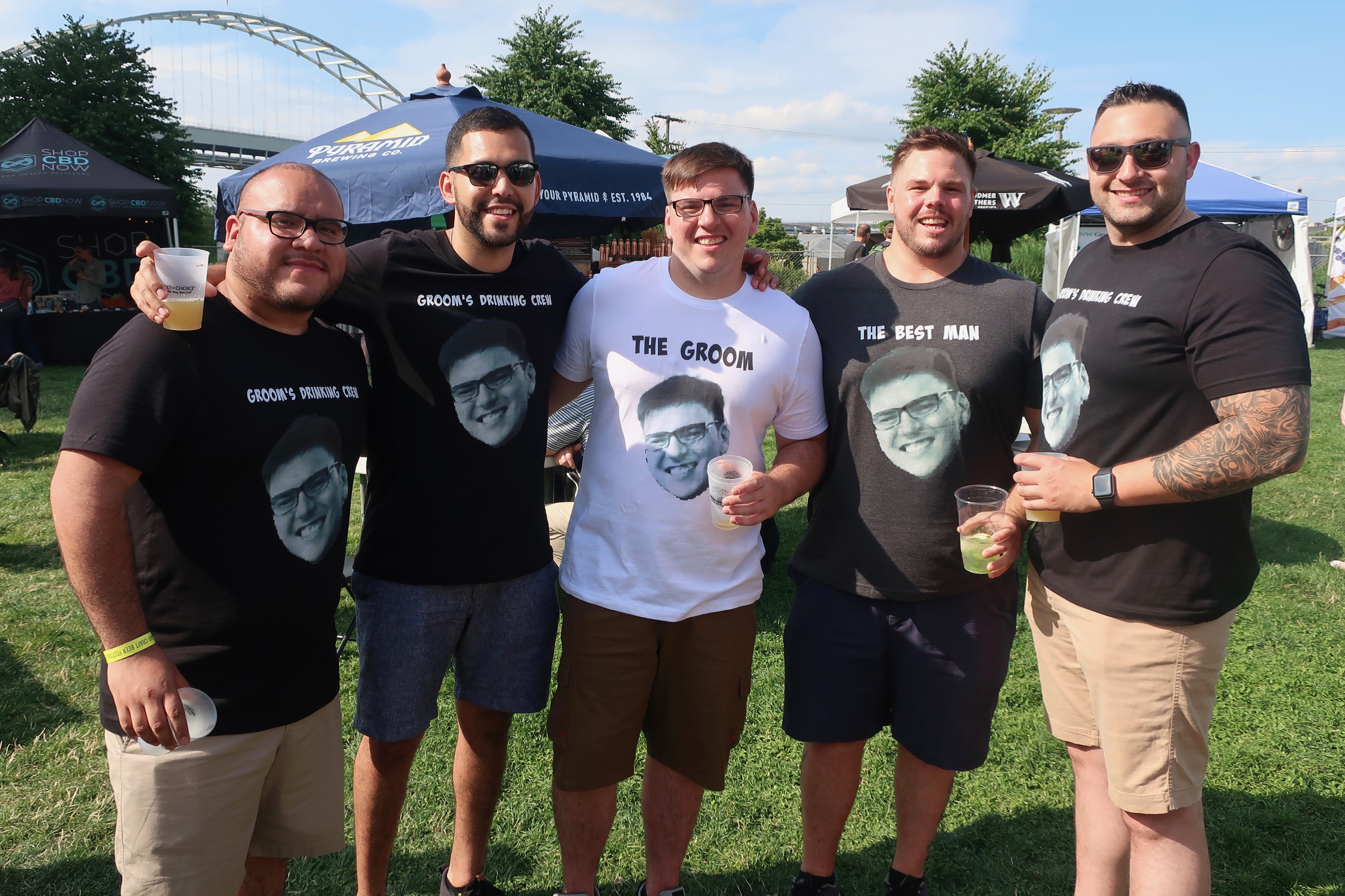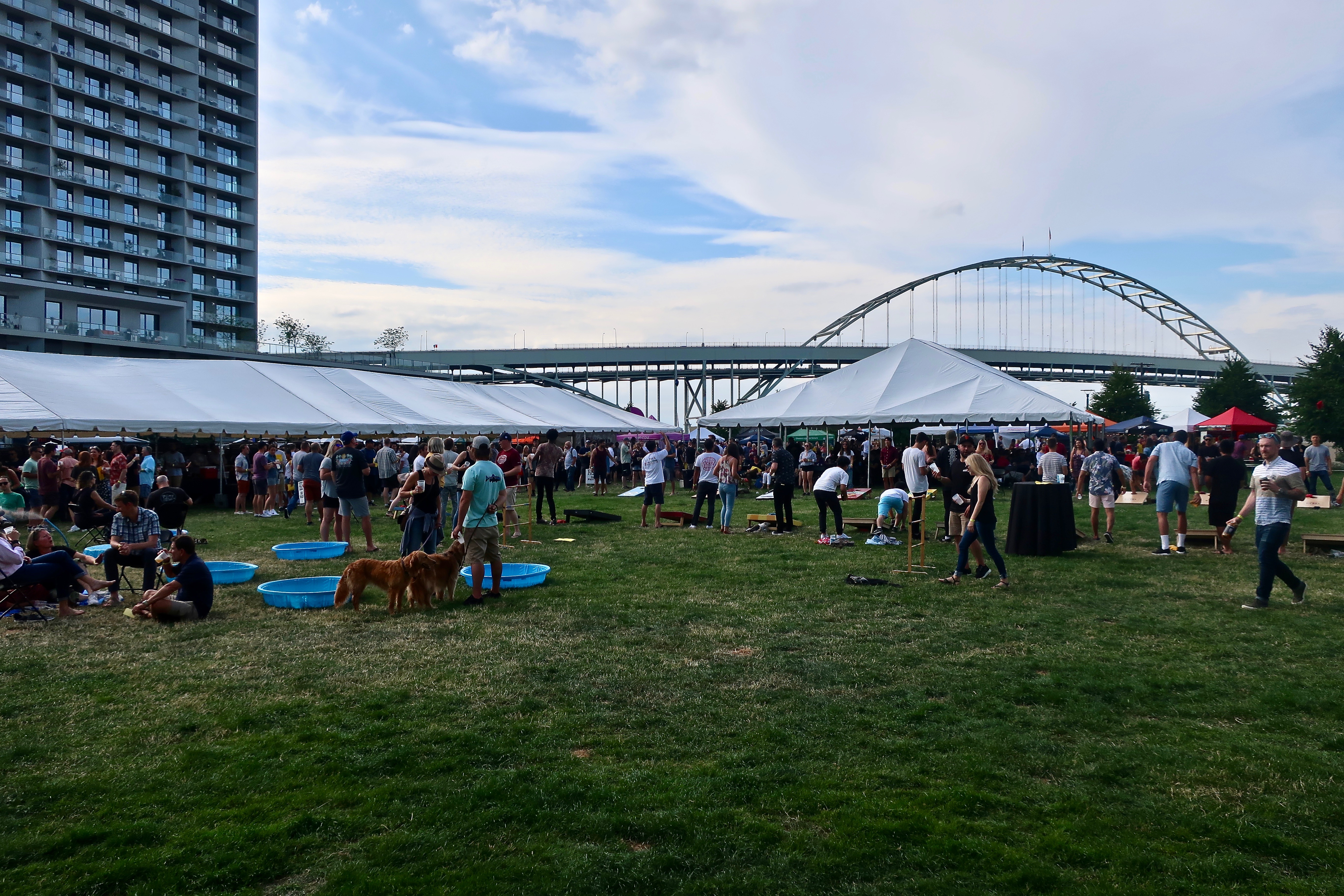 Entry at the gate into the PCBF is $30.00 for a mug with 10 beer tickets. Mug and wristband allow entry all weekend. With some exceptions for special beers or wine, 1 ticket will yield one 4oz pour and 4 tickets will buy a full 12oz pour. Additional beer tickets will be available for purchase at $1.00 each. However, save money by purchasing in advance for only $25.00 ($28.54 after fees), through Bold Type Tickets.
PCBF continues on Saturday, July 6th from Noon-10:00pm (21+) and on Sunday, July 7th from Noon-5:00pm (Family Day – All Ages). With near perfect weather, a trip to the PCBF will sure be a great option this weekend in Portland!
The Fields Park
1099 NW Overton St.
Portland, OR 97209