7th Annual Firestone Walker Invitational Beer Fest Tickets Go On Sale February 7, 2018
|

Everything is coming up sevens as Firestone Walker Brewing announces details on its 7th Annual Firestone Walker Invitational Beer Fest (FWIBF).
This year's FWIBF will return to the Paso Robles Event Center on Saturday, June 2, 2018 from Noon-5:00pm. Tickets will go on sale beginning at 7:00am (PST) on Wednesday, February 7th. Don't delay as this event sells out within minutes!
Each year the Firestone Walker Invitational Beer Fest is always voted as one of the best beer festivals in the country. We strongly feel that it is the best beer fest along the West Coast.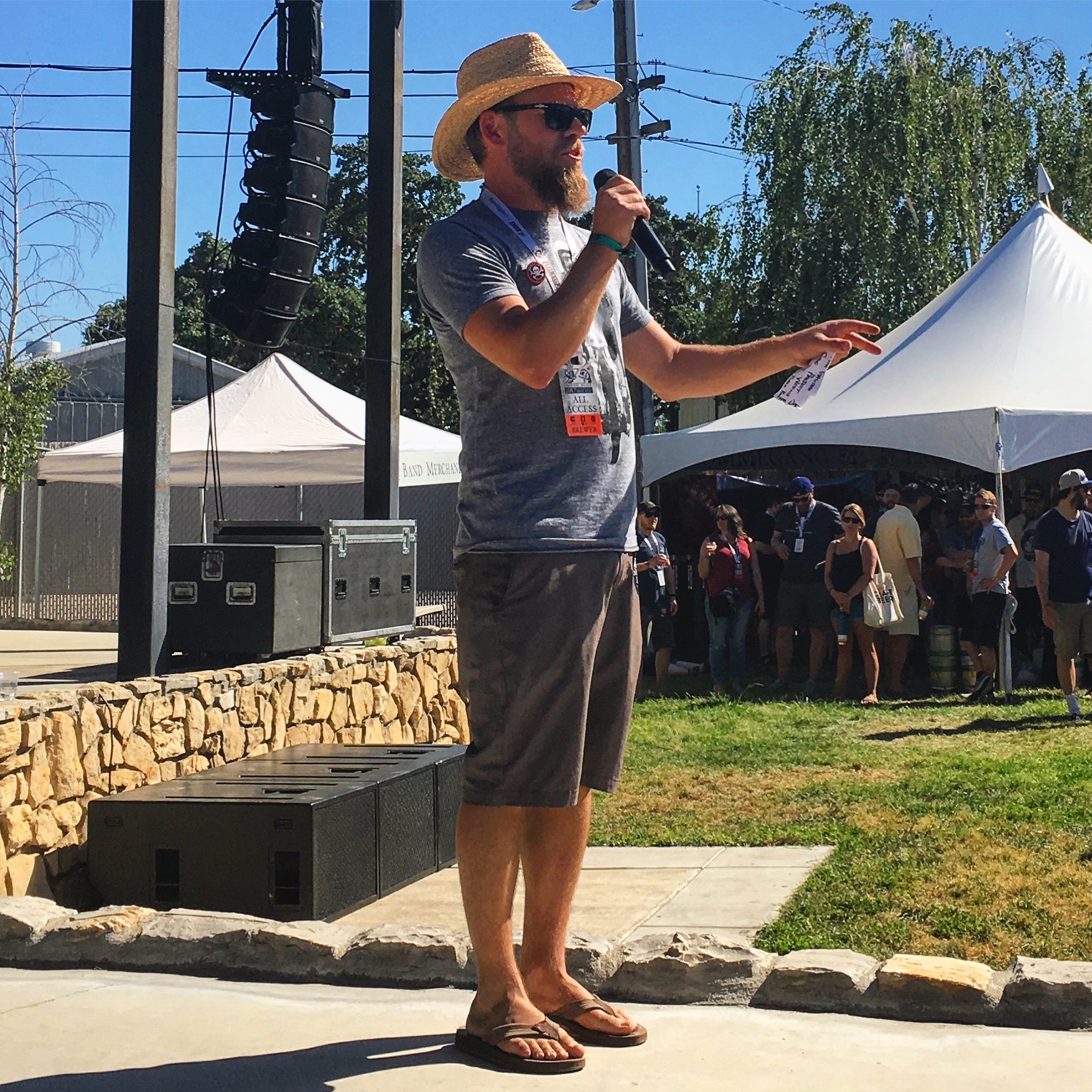 Firestone Walker's Brewmaster, Matt Brynildson selects each and every one of the 50+ breweries that are invited to the fest each year. Each brewery is then asked to bring a beer that it is well known for along with a specialty beer or two and one that is more sessionable. With unlimited beer pours and food bites from some of Paso Robles' finest restaurants this annual festival leaves attendees wanting to return year after year.
Previous Firestone Walker Invitational Beer Fest Recaps:
FWIBF 2012
FWIBF 2013
FWIBF 2014
FWIBF 2015
FWIBF 2016
FWIBF 2017
When tickets are released on Wednesday, February 7th at 7:00am, General Admission tickets will be $85.00 ($90.67 after fees) and very small amount of Early Admission tickets will be $200.00 each. Early Admission allows for entry at 11:00am along with a few other goodies. Plus the additional $115.00 is donated to a non-profit organization. There is a two ticket max purchase per person for 2018. Purchase Tickets Here!
It is also time to make sure to book your hotel rooms as this event takes up all of the available rooms in the area quite quickly!
Here are additional details on the 7th annual Firestone Walker Invitational Beer Fest FAQ…

Paso Robles Event Center
2198 Riverside Ave 
Paso Robles, CA 93446