7th Annual Vancouver Brewfest – August 10-11, 2018
|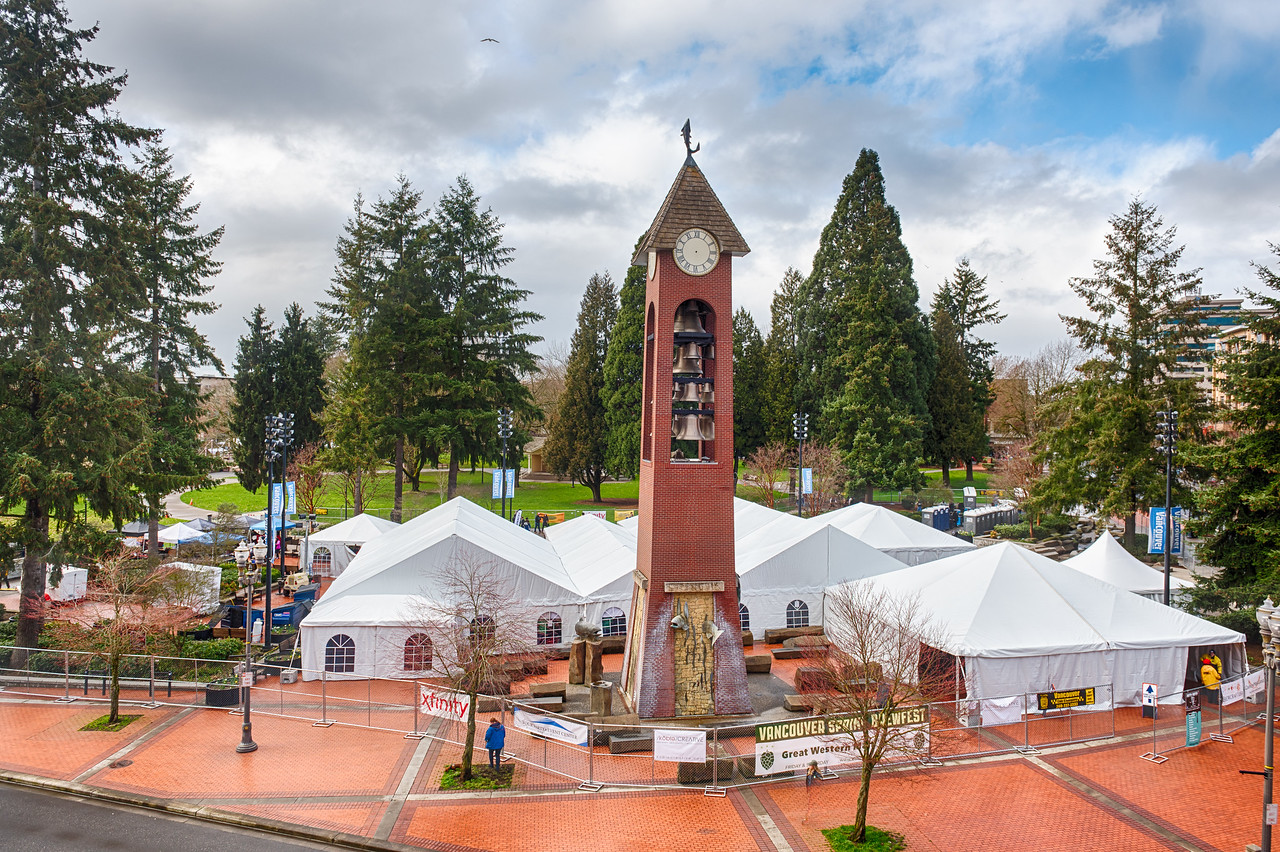 In another week, Esther Short Park will be home to the 7th Annual Vancouver Brewfest as it returns from August 10-11, 2018. With plenty of craft beer to be had, this is surely the event to be at while enjoying some of the regions best craft beers.
Each summer the Vancouver Brewfest brings together craft brewers to raise funds for various charities. Since the festival's inception in 2012 it has raised over $42K for local charities. A few of the charities that have benefited from this annual brewfest are Second Chance Companions, local Disabled American Veterans, Mt. St. Helen's Institute and Northwest Battle Buddies!
When the brewfest returns it will serve over 100 craft beers, ciders and meads. In addition to the drinks being poured the festival features local food and live music.
The Vancouver Brewfest will take place on August 10th from 4:00-9:30pm and August 11th from Noon-9:00pm.
Here's a listing of participating breweries.
BREWERY LIST:
BACKWOODS BREWING COMPANY
BROTHER ASS BREWING
BROTHERS CASCADIA BREWING
CALDERA BREWING
COALITION BREWING
DICK'S BREWING COMPANY
DWINELL COUNTRY ALES
EVERYBODY'S BREWING
EX NOVO BREWING
GOODLIFE BREWING
LOOWIT BREWING
FORTSIDE BREWING COMPANY
FORT GEORGE BREWERY
FREEBRIDGE BREWING
GRAINS OF WRATH
HEATHEN BREWING
HOPWORKS URBAN BREWERY
MAZAMA BREWERY
MODERN TIMES BEER
ORDNANCE BREWING
RAILSIDE BREWING
RIVERBEND BREWING
STICKMEN BREWING
TERMINAL GRAVITY BREWING
THE HEAVY METAL BREWING CO.
THREE CREEKS BREWING
THUNDER ISLAND BREWING COMPANY
TRAP DOOR BREWING
TRUSTY BREWING COMPANY
VERTIGO BREWING
VICTOR-23
VON EBERT BREWING
WALKING MAN BREWING
WOLF TREE BREWERY
YAKIMA CRAFT BREWING
CIDER LIST:
ELEMENTAL HARD CIDER
SWIFT DRY CIDER
TIETON CIDER WORKS
TOOLEYBENDER CIDER
MEAD LIST:
AUTHOR MEAD CO.
ETHEREAL MEADS
There are various entry packages into the Vancouver Brew Fest. Here are the details on these.
Brewer's Apprenticeticket includes entrance wristband, pint glass, and 8 event tokens. Event tokens are good for all beverage samples and full pours, food and vendors, same as cash at $1.25 per token. $20 advance online (plus $2.65 ticketing fees)/ $25 at the door cash or $27 credit.
The Brewmasterticket includes entrance wristband, pint glass, and 18 event tokens. Event tokens are good for all beverage samples and full pours, food and vendors, same as cash at $1.25 per token. $30 advance online (plus $2.98 ticketing fee)/ $35 at the door cash or $37 credit. The best deal.
The Key Masterticket is for designated drivers and includes entrance wristband and free, non-alcoholic beverages at the food court. $10 cash or $11 credit.
Beer samples are 1 token and a full pint is 4 tokens. Vancouver Brewfest tokens never expire and may be used again at the Spring Edition Brewfest in April 2019. Cash may not be used for alcohol beverage samples. Cash may be used as well as tokens at all food and craft vendors. Additional tokens may be purchased at the event using cash or credit at 4 for $5 cash or $5.50 credit. No single token sales.
Entry to the Vancouver Brew Fest is only for those of legal drinking age. Make sure to keep your wristband for two-day entry.
Esther Short Park
301 N. 8th Street
Vancouver, WA 98660