A Beery 2022 Portland 4th of July Weekend
|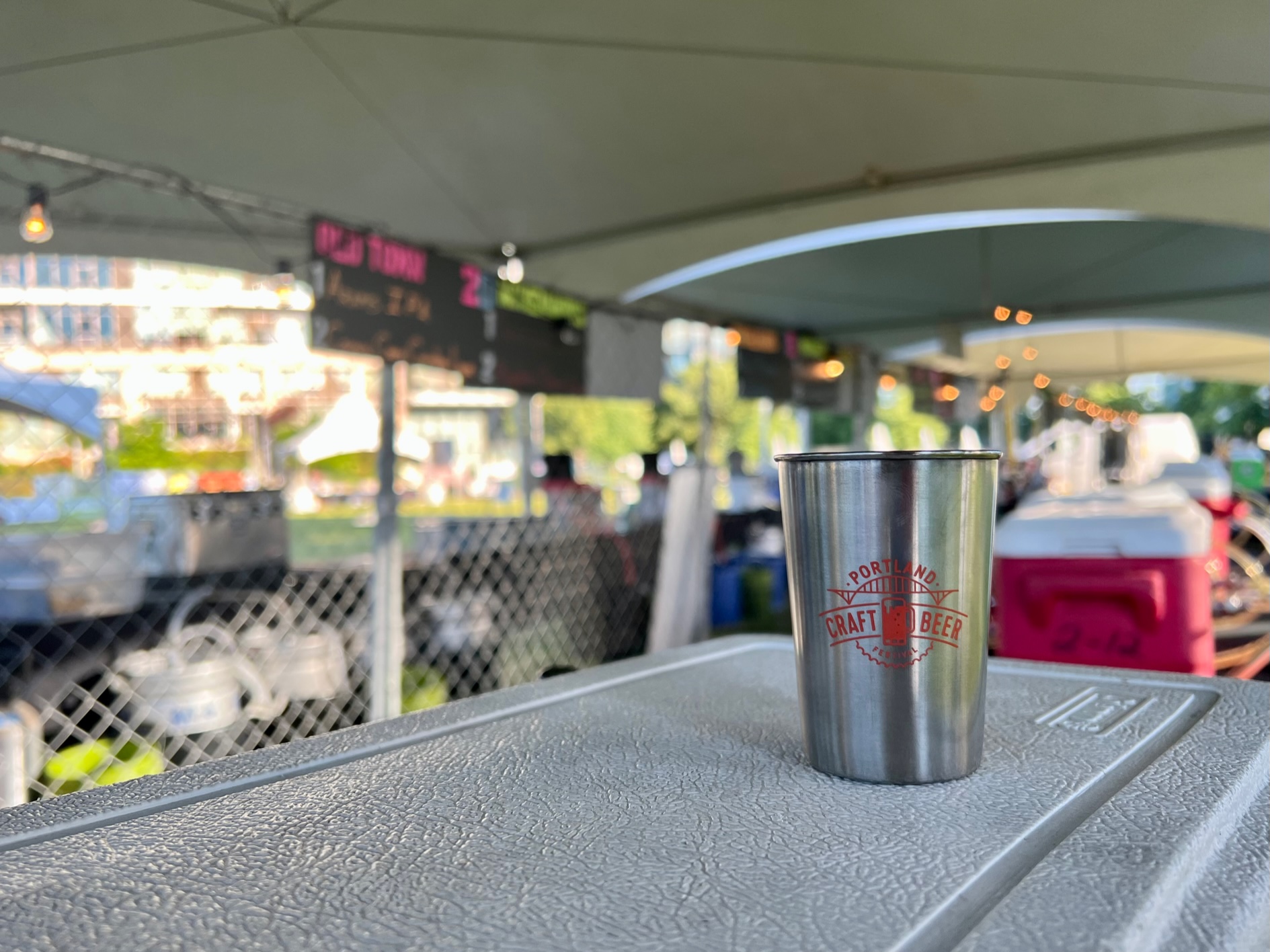 The 4th of July Weekend is upon us and if you're in Portland this extended weekend, there are plenty of beer events to partake in. With the weather looking extremely nice for the kickoff to Oregon summer, it'll be the perfect weekend to get outside and enjoy a few beers!
Today the Portland Craft Beer Festival makes its return after a two-year slumber. Joining this enjoyable outdoor beer festival are plenty of other beer events ranging from beer releases to brewery anniversaries to tap takeovers. Level Beer will celebrate five-years of brewing, Gigantic Brewing and Weird Portland United coming together for the Portland Soapbox Derby Summer Ale release party, while Urban Roots Brewing will bring its Sacramento vibe and beers to Function PDX for the entire month! Plus, the Portland Waterfront Blues Festival returns in all of its glory along the waterfront for four consecutive days.
Here's a rundown on all of Portland's beercentric events for this three-day 4th of July Weekend!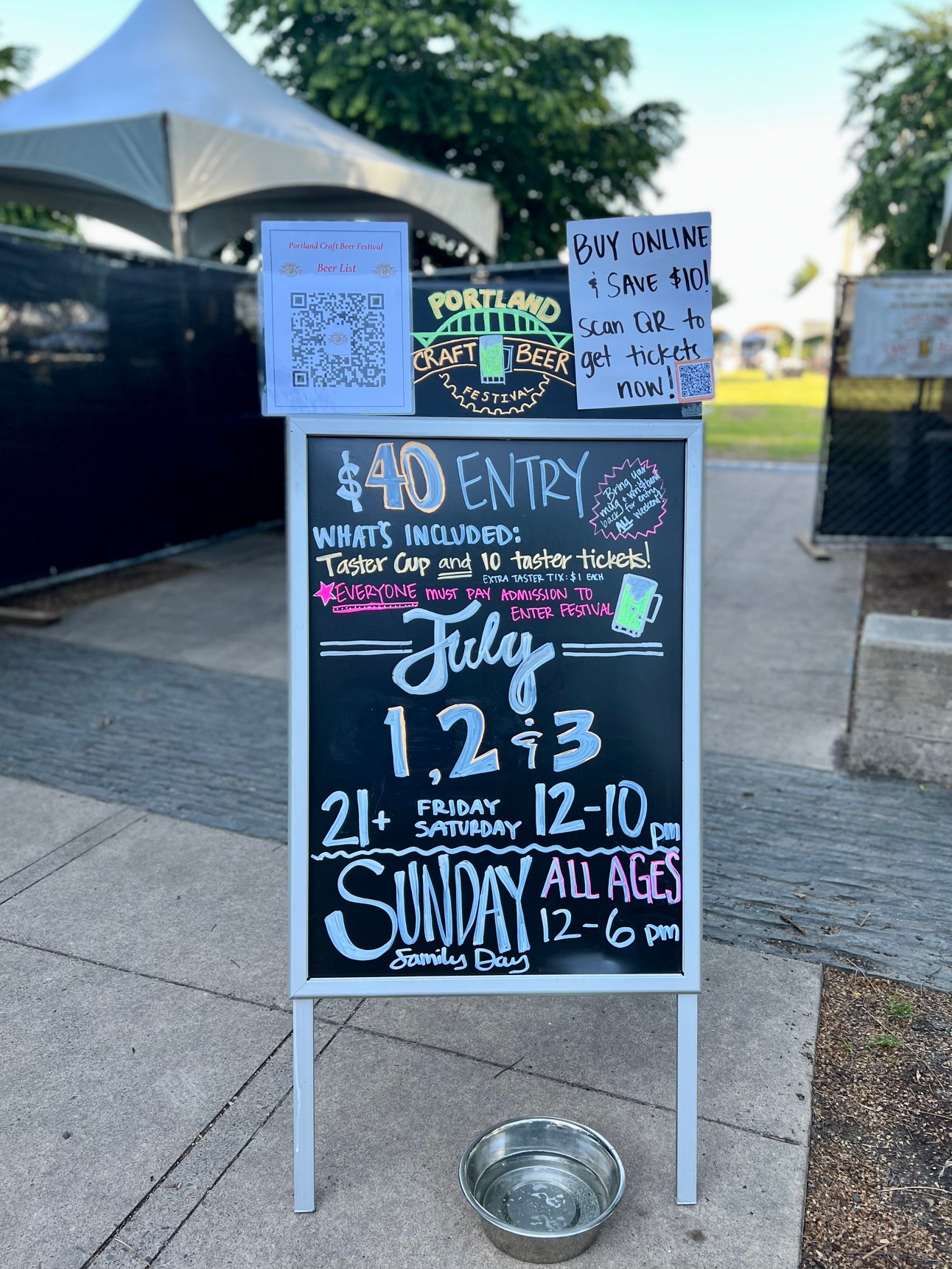 Portland Craft Beer Festival
Friday, July 1 – Sunday, July 3 – Gates at Noon
After a two-year hiatus, the Portland Craft Beer Festival (PCBF) takes place from July 1 – 3, 2022 at Fields Neighborhood Park in the Pearl District.
Over 40 Portland breweries will each be serving two selections the run the gamut of beer styles. There will also be a few ciders and wine based canned cocktails to enjoy. Plus, the Beer Slushie Machine returns. Rogue Ales will be setting up its own Slushie Bar on the eastside of the festival grounds. They'll be serving ups Raspberry Tartlandia and Honey Kolsch in slushie form!
Last evening we were treated to a preview of the PCBF while perusing many of the beers on the festivals taplist. Unfortunately a majority of the beers served were not properly chilled down to truly give an honest assessment of any must try beers. But by noon today, the beers will be iced down and ready to go! To view a full list of beverages being served visit: https://www.portlandcraftbeerfestival.com/pour-list/.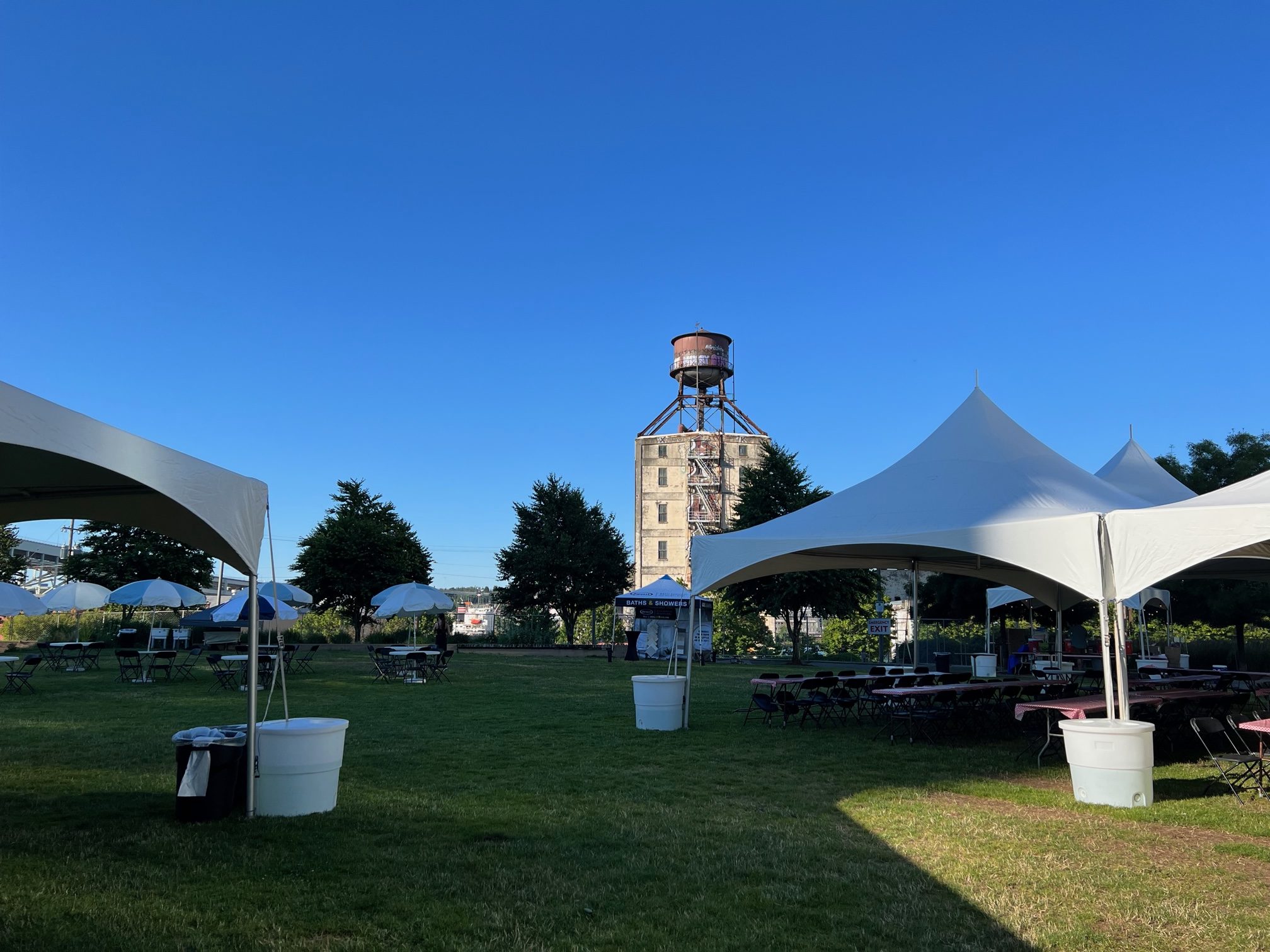 From walking the grounds, the park has dried out nicely from the massive amount of rain that Portland has received this spring and is in prime form with nice, lush grass. The park is decked out with plenty of tables, some under a large tent while others spaced out with table umbrellas throughout the grounds. The game pavilion has returned with cornhole and other fun games while enjoying a few beers. In all, Fields Neighborhood Park is shaping up to be a great weekend beer stop.
Advance tickets are currently on-sale for the 2022 PCBF. Individual entry is $30 ($33.85 after fees) and includes a tin cup with 10 beer tickets. After 11:59am on Friday, the entry price will increase to $40 per entry when purchased at the door. Additional drink tickets will be available for purchase during festival at an affordable $1.00 each. Tickets good all weekend so be sure to keep your wristband and cup to re-enter! To purchase tickets, please click here.
Portland Craft Beer Festival Hours:
Friday, July 1st, 2022 – 12pm to 10pm 21+ ONLY (No discounted entry for non-drinkers on Friday)
Saturday, July 2nd, 2022 – 12pm to 10pm 21+ ONLY (No discounted entry for non-drinkers on Saturday)
Sunday, July 3rd, 2022 – 12pm to 6pm FAMILY DAY – all ages welcome! (FREE entry for non-drinkers & kids on Sunday)
Fields Neighborhood Park – 1099 NW Overton St. – Portland, OR
Urban Roots Brewing July Pop-Up at Function PDX
Friday, July 1 – Sunday, July 31
Our favorite brewery from Sacramento, California takes over Function PDX  for the entire month of July. Yes, Urban Roots Brewing will be the featured brewery this month.
When the doors open at Noon today, Function PDX will be all decked out with Urban Roots Brewing signage, six tasty beers on tap, plenty of cans in the cooler and much more! We just wish that they could have brought up some of their mouth-watering BBQ! At least we'll have the finely crafted lagers, IPAs and Saisons to tide us over.
Function PDX – 919 NW 23rd Ave. – Portland, OR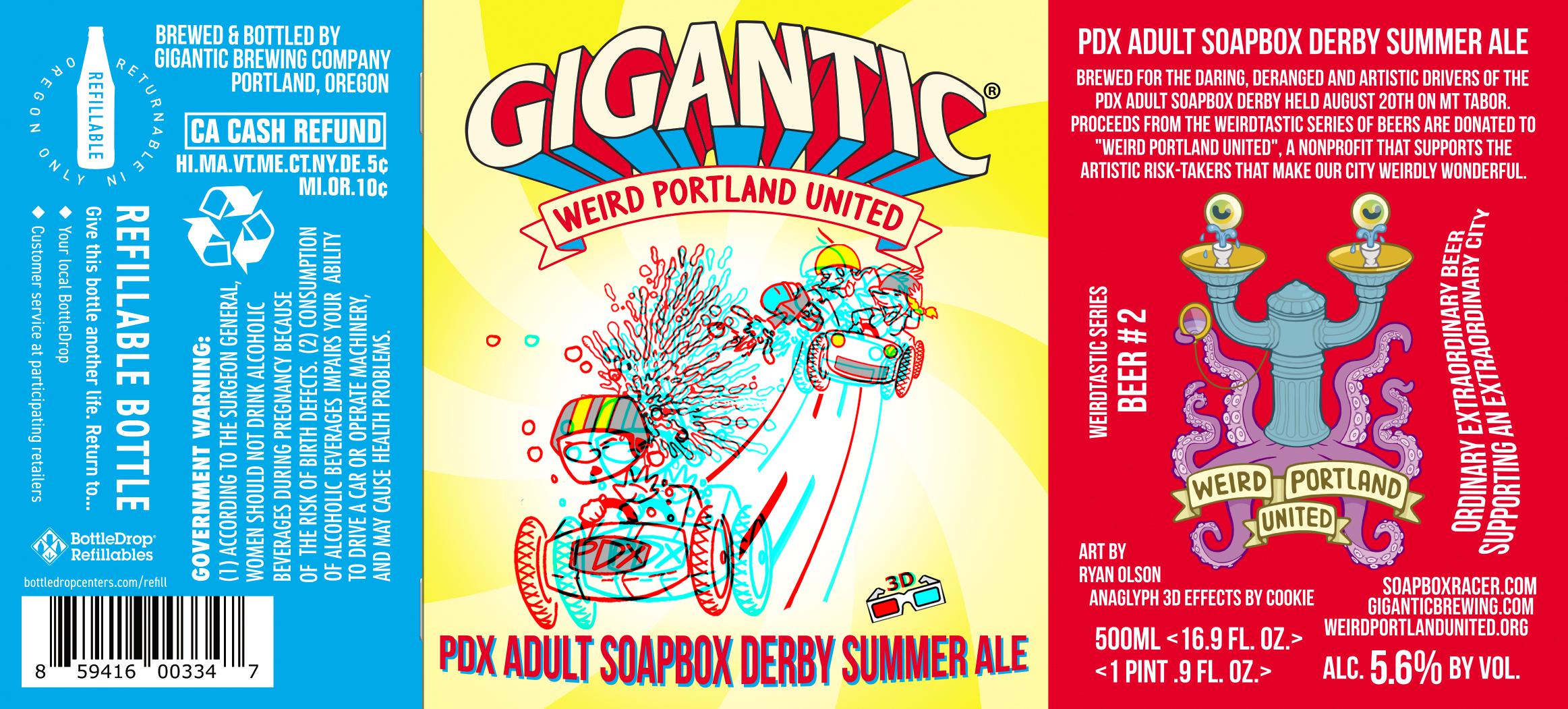 Gigantic Brewing & Weird Portland United Portland Adult Soapbox Derby Summer Ale Release Party
Friday, July 1 – 4:00-6:00pm
In preparation for the return of the quarter century old Portland Adult Soapbox Derby taking place in August, the event will now have its very own beer.
Gigantic Brewing has partnered with Weird Portland United on a new beer, Portland Adult Soapbox Derby Summer Ale. Fans can grab a first taste of this new Summer Ale on Friday, July 1st at the brewery, just in time for the 4th of July Weekend!
Portland Adult Soapbox Derby Summer Ale is part of Part of Gigantic Brewing's and WPU's Weirdtastic Beer Series. This limited run beer packaged in 500mL bottles is coming at you in 3D with a unique anamorphic label created by artist Ryan Olson. For those purchasing a bottle at the release party, you'll receive a free pair of classic red and blue 3D glasses to fully celebrate a beer that cannot be contained in a bottle. Yep, similar to the soapbox derby cars that defy the Mt. Tabor track!
Gigantic Tap Room and Champagne Lounge – 5224 SE 26th Ave. – Portland, OR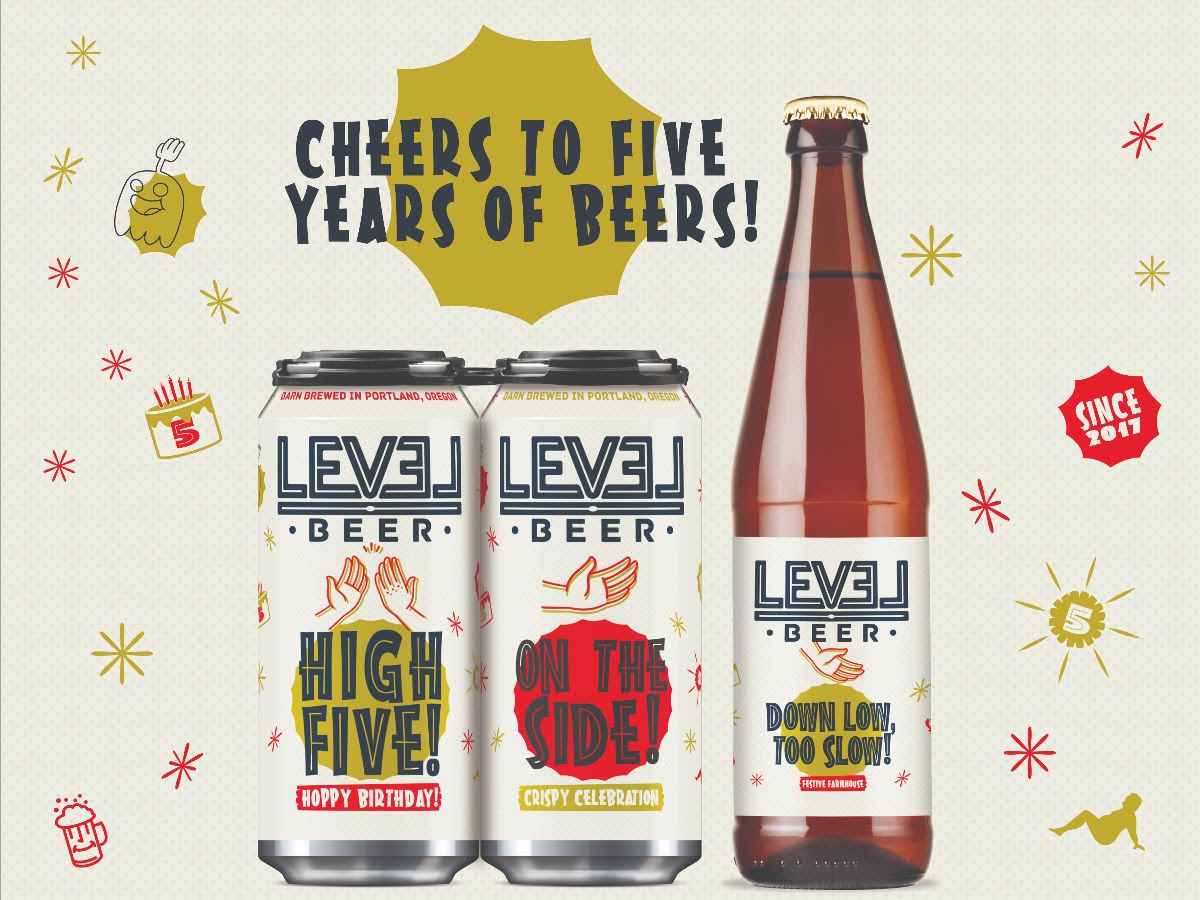 Level Beer 5th Anniversary
Saturday, July 2 – 11:00am-10:00pm
Five years ago, Level Beer opened its brewery in Portland's Argay Neighborhood. On Saturday, July 2, Level Beer will host its 5th Anniversary with a triple beer release and day of family friendly fun.
The triple beer release will feature High Five West Coast IPA, On the Side German Pilsner, and Down Low, Too Slow Saison.
Beyond the triple beer release, Level Beer will feature a day of family fun including a bounce house, shave ice, food carts, steinholding contest, live music/DJ, and more!
Level Beer – 5211 NE 148th Ave – Portland, OR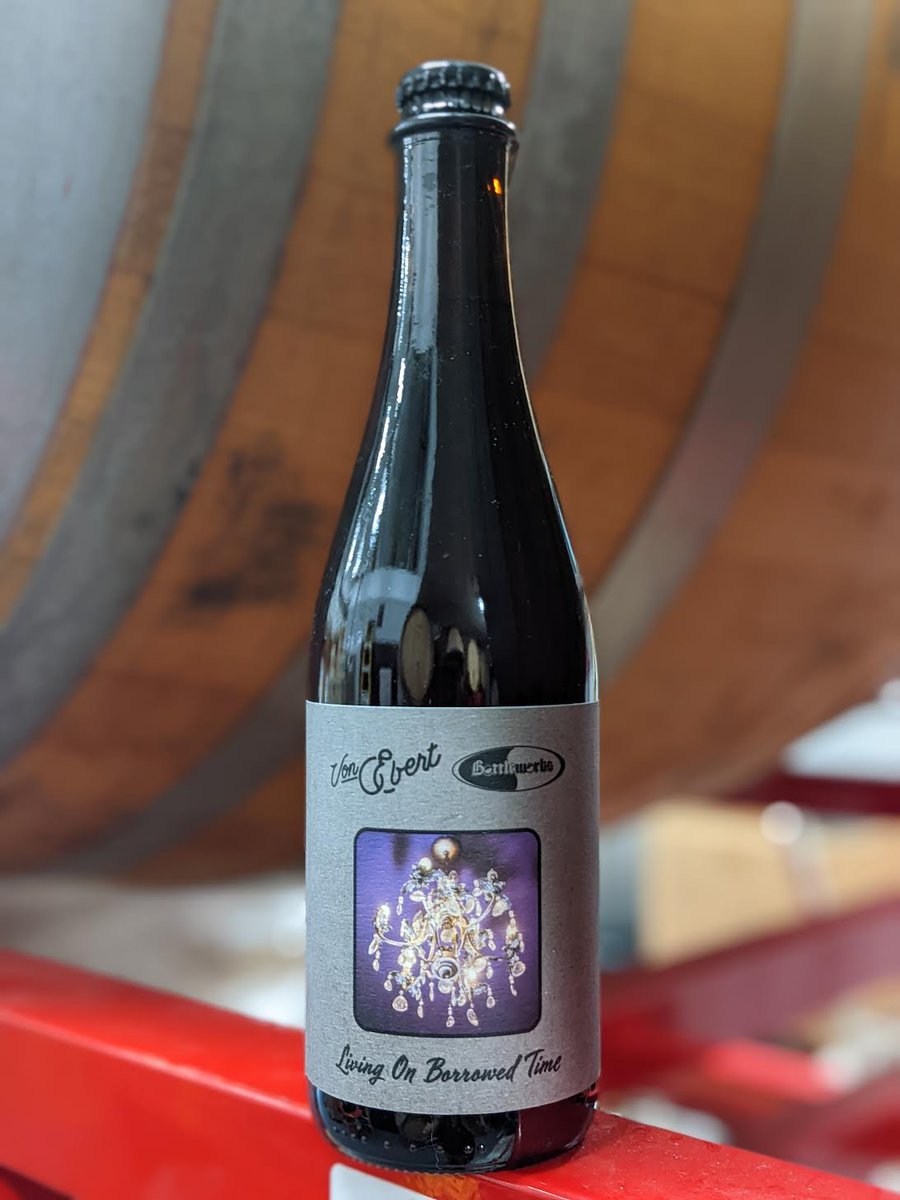 Von Ebert Brewing Living on Borrowed Time Release
Saturday, July 2 – 11:30am-Close
On its latest Heritage Beer Series release, Von Ebert Brewing partners up with Bottleworks on Living on Borrowed Time.
In brewing Living on Borrowed Time, Brandon from Seattle's legendary beer store, Bottleworks, hooked up with Von Ebert for a blending session. Living on Borrowed Time is a blend of puncheon-aged and foudre-aged mixed culture beer, further conditioned on cherries and marionberries. Sitting at 5.6% ABV, this beer is described as a fruit-forward, funky, and complex Heritage Beer featuring locally grown cherries and marionberries from Oregon.
Von Ebert Brewing at Pearl – 131 NW 13th Ave. – Portland, OR
Von Ebert Brewing at Glendoveer – 14021 NE Glisan St. – Portland, OR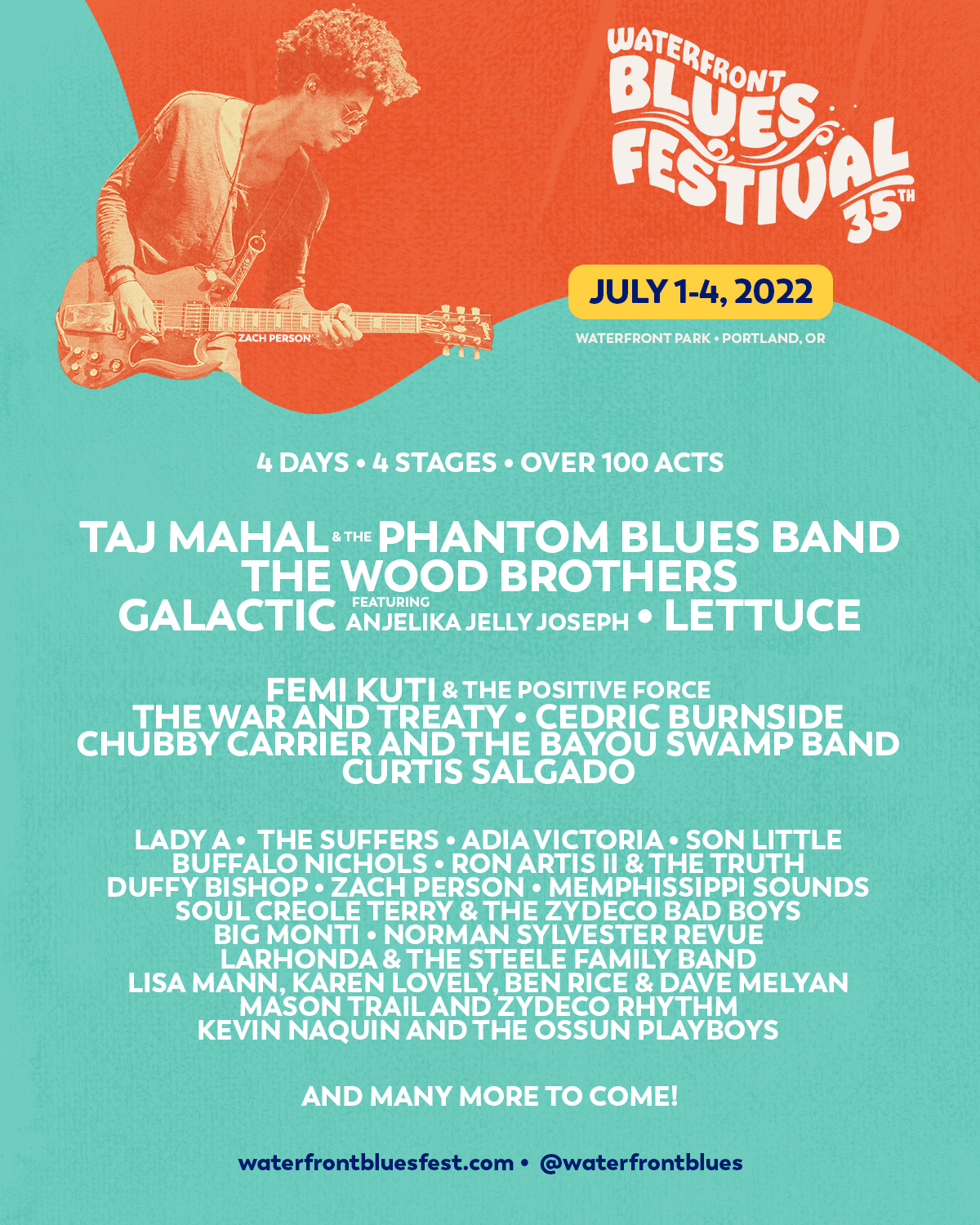 Portland's Waterfront Blues Festival
Friday, July 1 – Monday, July 4 – 11:00am-11:00pm
One of Portland's Fourth of July traditions returns to the waterfront this weekend. Portland's largest and longest running music festival, the 35th Waterfront Blues Festival takes place today through Monday.
Waterfront Blues Festival is a multigenerational celebration of music, culture, and community, and one of the most renowned, exciting and dynamic blues experiences in the world. The 2022 lineup includes an impressive roster of over 100 local and national blues, soul, funk and R&B artists, from legendary and Grammy-award winning musicians to exciting up-and-comers pushing the genre forward.
For 2022, fan-favorite elements of the festival are all returning for the first time since 2019, like the 4 stages, the dance floor, lineup of 100+ performers, Blues Cruises, and Oregon's largest fireworks show on July 4th to close out the festival.
Other new and exciting elements include curated food and beverage options from talented local chefs, a marketplace of unique artisan vendors, free dance lessons every day, a youth music showcase, and more fun happenings.
Single Day Tickets and 4-Day Passes are still available, and kids 12 and under have free entry! View the lineup, buy tickets and learn more at waterfrontbluesfest.com
Waterfront Blues Festival's 2022 benefiting partners are Meals on Wheels People and Jeremy Wilson Foundation Musician Health and Services Program. To date, the Waterfront Blues Festival has raised over $10 million dollars for local community organizations.
Tom McCall Waterfront Park – 98 SW Naito Parkway – Portland, OR