A Look Back at the BeerAdvocate Extreme Beer Fest – Los Angeles
|
With the depressing news of the fires raging in Southern California we were a bit apprehensive of taking our planned trip to Los Angeles in early December for the BeerAdvocate Extreme Beer Fest.
Founded in 1996 by brothers Todd and Jason Alstrom, BeerAdvocate has gained an enormous following through the years and in 2004 the brothers hosted its first Extreme Beer Fest in their hometown of Boston. With brother Todd relocating his family to the Los Angeles area last year it made sense to host the first Extreme Beer Fest outside of Beantown in the City of Angels.
We took a quick 72-hour trip to Los Angeles to attend Extreme Beer Fest on Saturday, December 9th. Well our 4:30am alarm went off to get ourselves cleaned up to make our way to the airport. Arriving at PDX bright er dark and early for an early morning departure to LAX. The fires north of LA must not have deterred others, as our nonstop flight was completely full.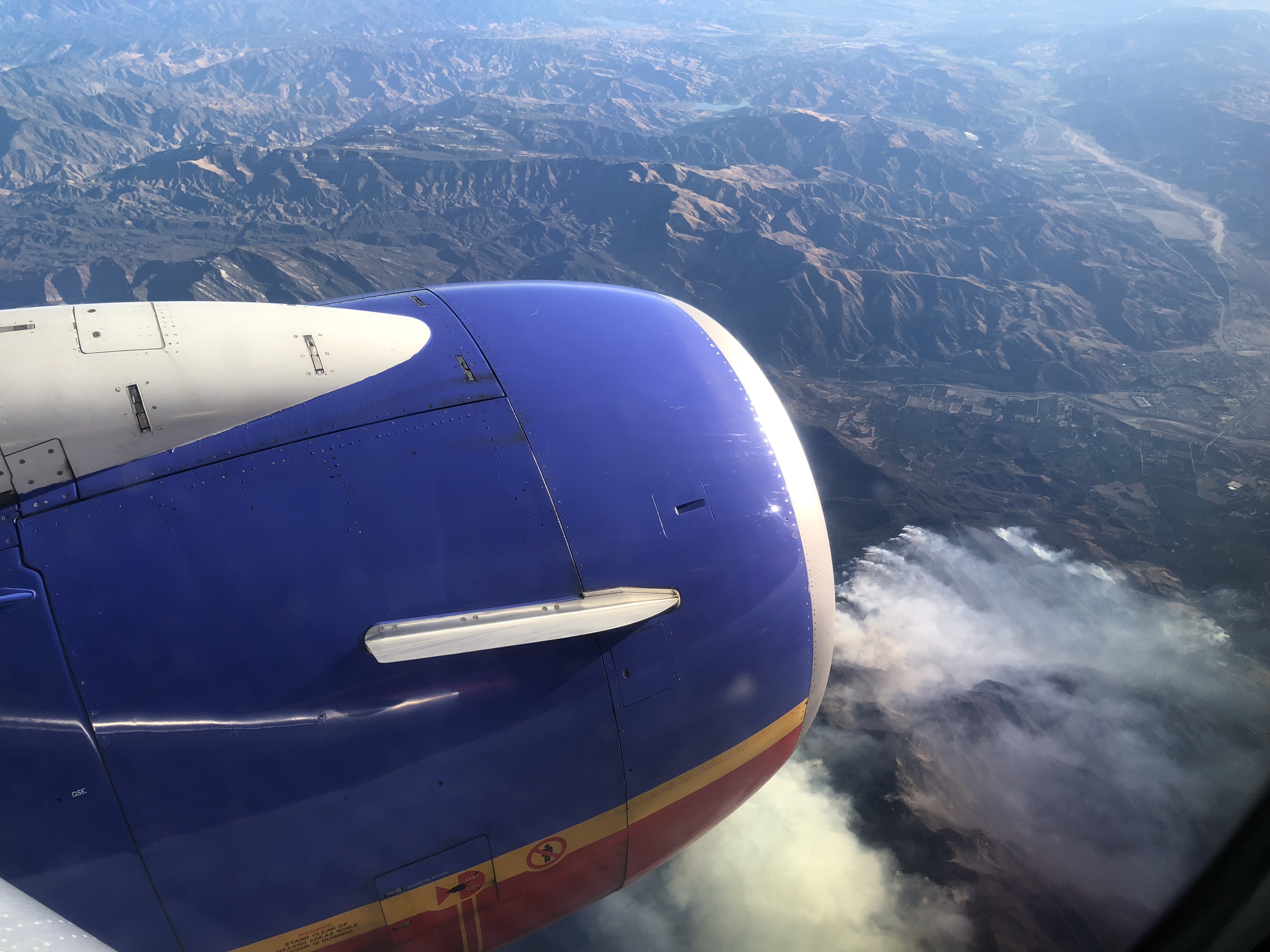 Since the Extreme Beer Fest didn't take place until the following day, Friday was full of brewery and beer bar visits. Our first stop after landing was heading north of LAX to Marina Del Rey to the new(ish) Firestone Walker Propagator. Here we were treated to the first batch of Double Jack Imperial IPA brewed in over a year. Led by brewer Evan Partridge, this 10 Hectoliter brewery is sort of a pilot brewery for Firestone Walker Brewing and also serves the on premise restaurant and pub. The same day the brewery tapped its Scotch Parabola that spent time aging in Ardberg Scotch barrels. If you're a fan of this whiskey its legendary smoke, peat flavor fully shines through in the beer. From here we headed to downtown LA.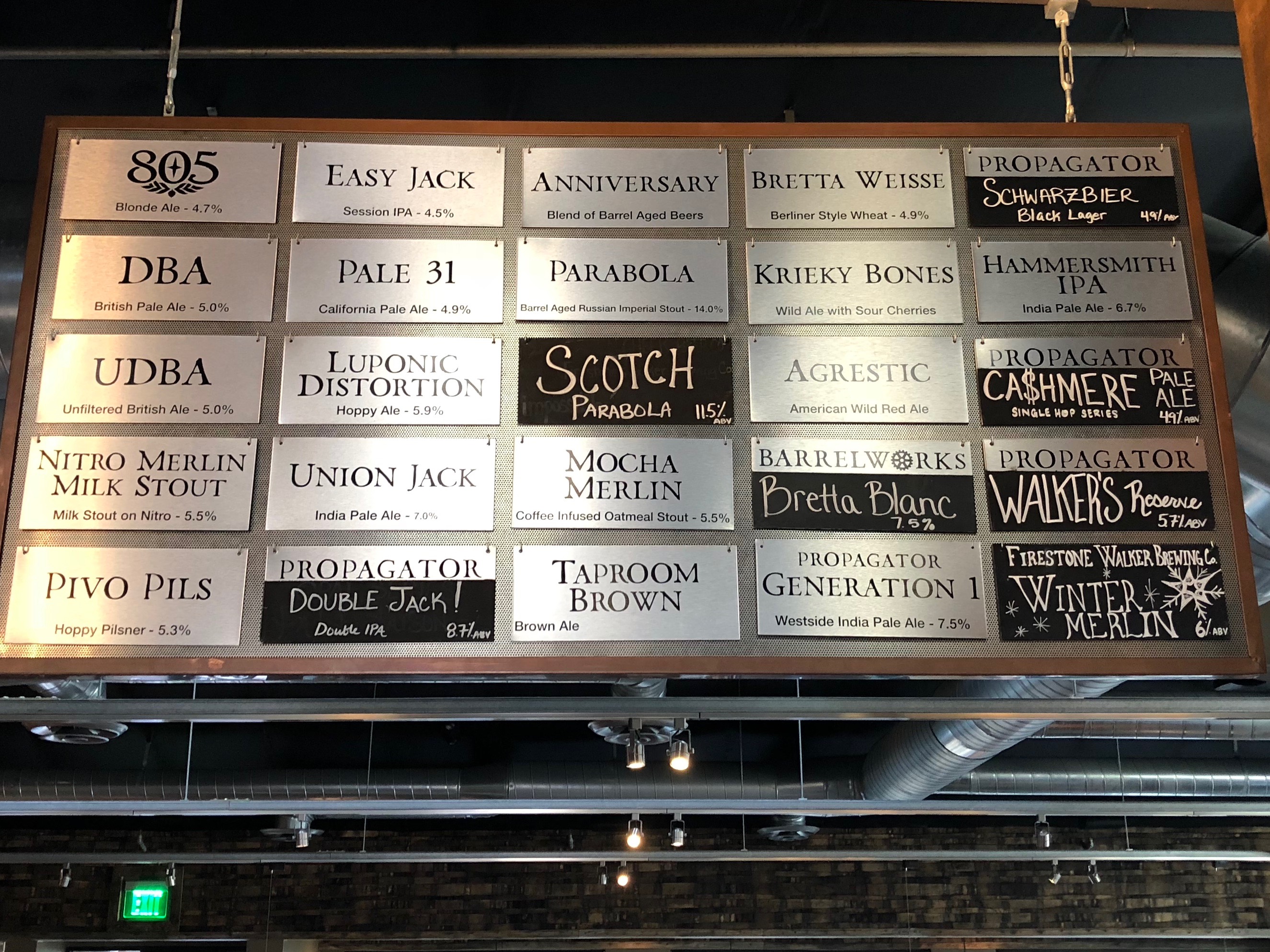 After settling in to the hotel, a short walk to Mikkeller Bar was made. Its here where BeerAdvocate hosted a prefest Tap Takeover that featured Dogfish Head Craft Brewery, Burial Beer and Oregon's Great Notion Brewing and de Garde Brewing. The staff at Mikkeller Bar was quite accommodating and attentive during this at capacity event. From perusing the beer menu it also reaffirmed that we were no longer in Portland where beer is much more affordable.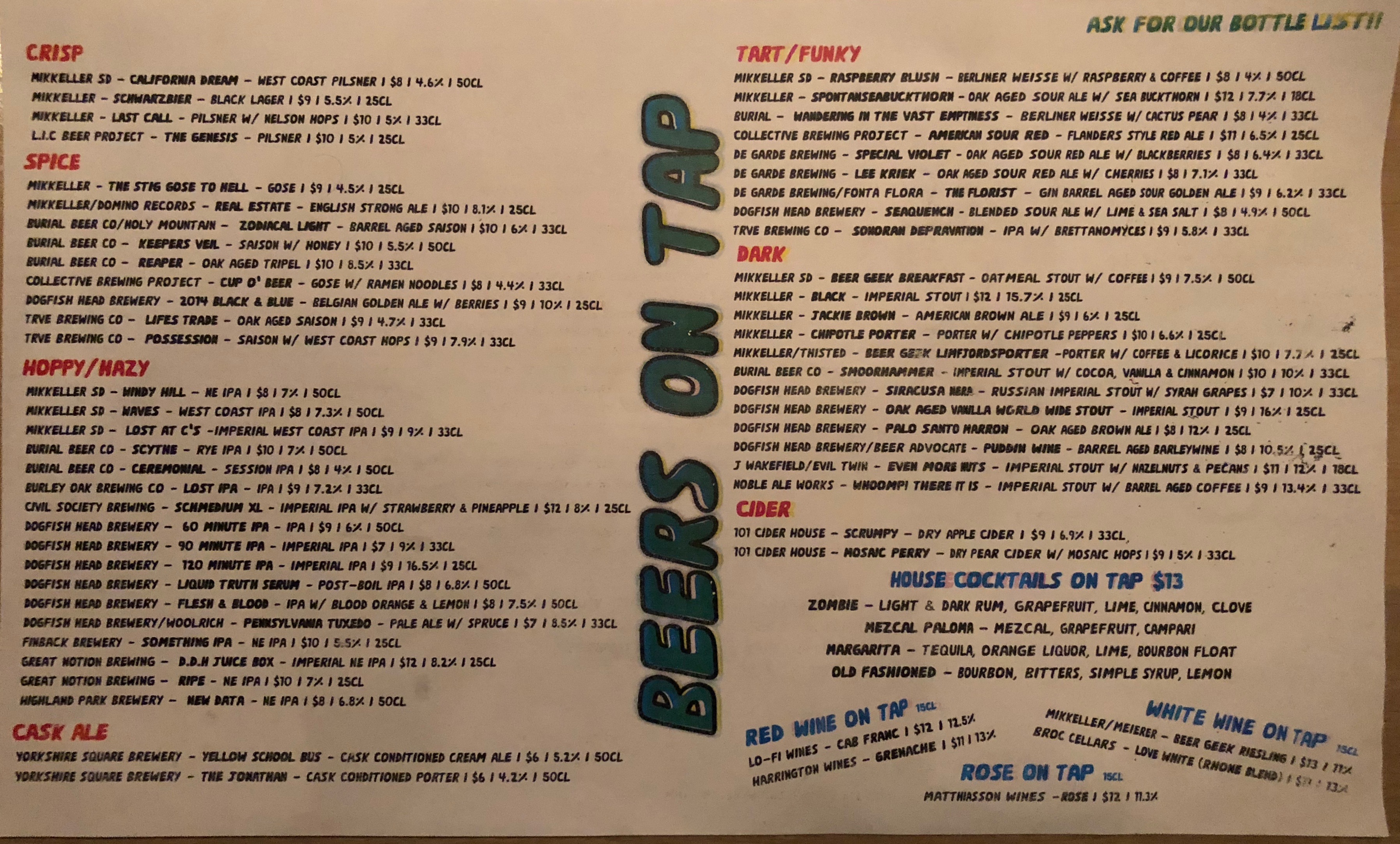 Also in attendance were many of the brewers in town for the event, including Dogfish founder Sam Calagione and the Alstrom brothers. After imbibing in a handful of beers we new a good night's rest was going to be necessary for the following day's Extreme Beer Fest.
After waking up and filling up with a hearty breakfast we made our way to the California Market Center, the home for the day and night sessions of the inaugural LA edition of Extreme Beer Fest. Upon arrival we waited in line to board the elevators that took us to one of the top floors of this downtown LA building.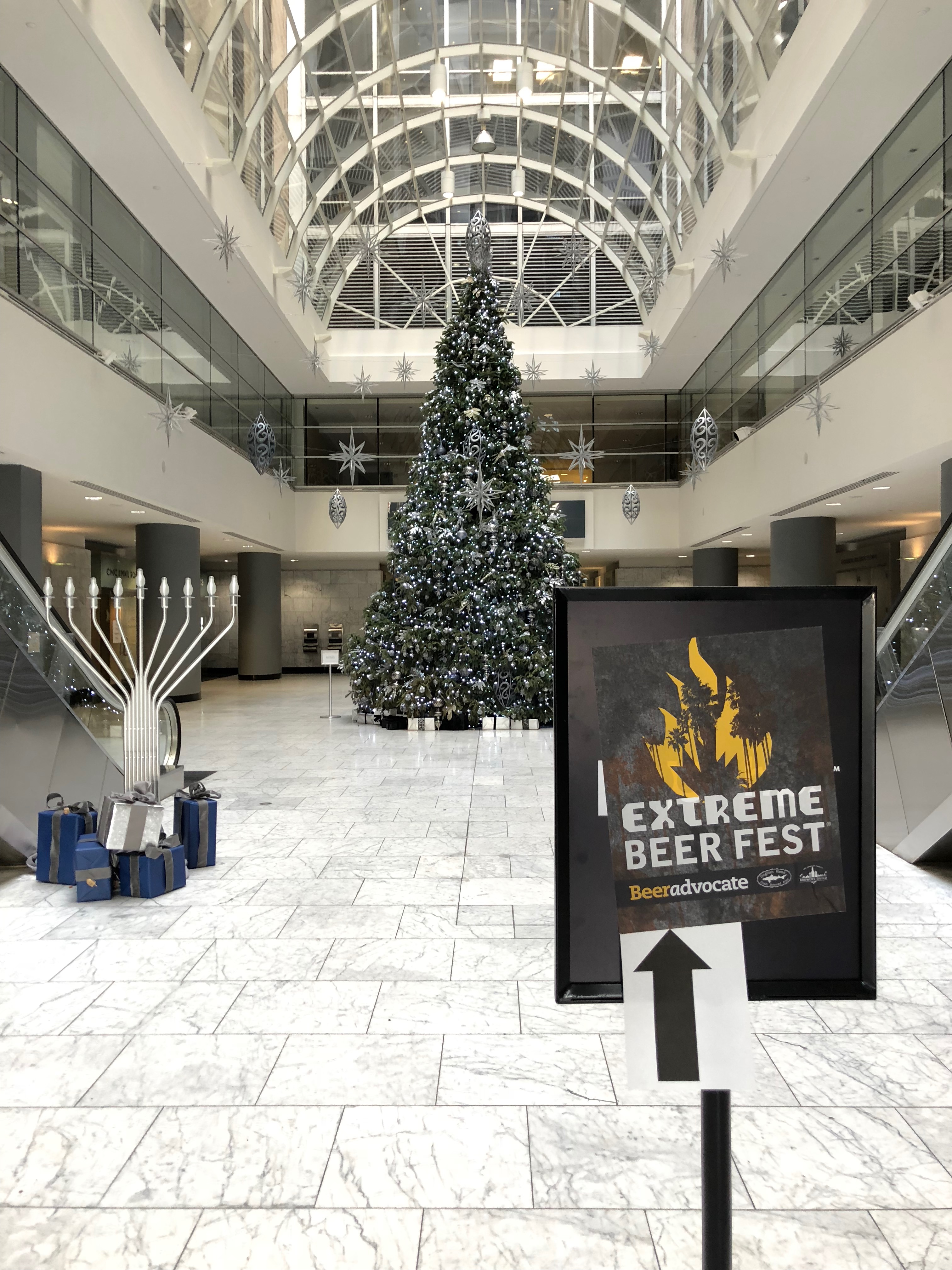 So what is an Extreme Beer? BeerAdvocate describes it as "a beer that pushes the boundaries of brewing through creativity and innovation". This meant that the 60+ participating breweries could serve from a wide array of styles and alcohol content. However it seemed that beers with a higher ABV reigned supreme throughout the day.
Breweries serving up its beer included breweries from across the country with a large contingency from California and the Northeast. Pacific Northwest breweries included Breakside Brewery, Crux Fermentation Project, Fremont Brewing and the previously mentioned de Garde Brewing and Great Notion Brewing.
With well over 200 beers to choose from there were plenty of choices especially from many breweries that do not distribute in the Pacific Northwest. We tended to focus on these hot out of market breweries.
Our highlights included offerings from Bottle Logic Brewing, Allagash Brewing, Shorts Brewing, The Rare Barrel, Phantom Carriage, Highland Park Brewery, LIC Beer Project, Burial Beer, J. Wakefield Brewing and The Bruery.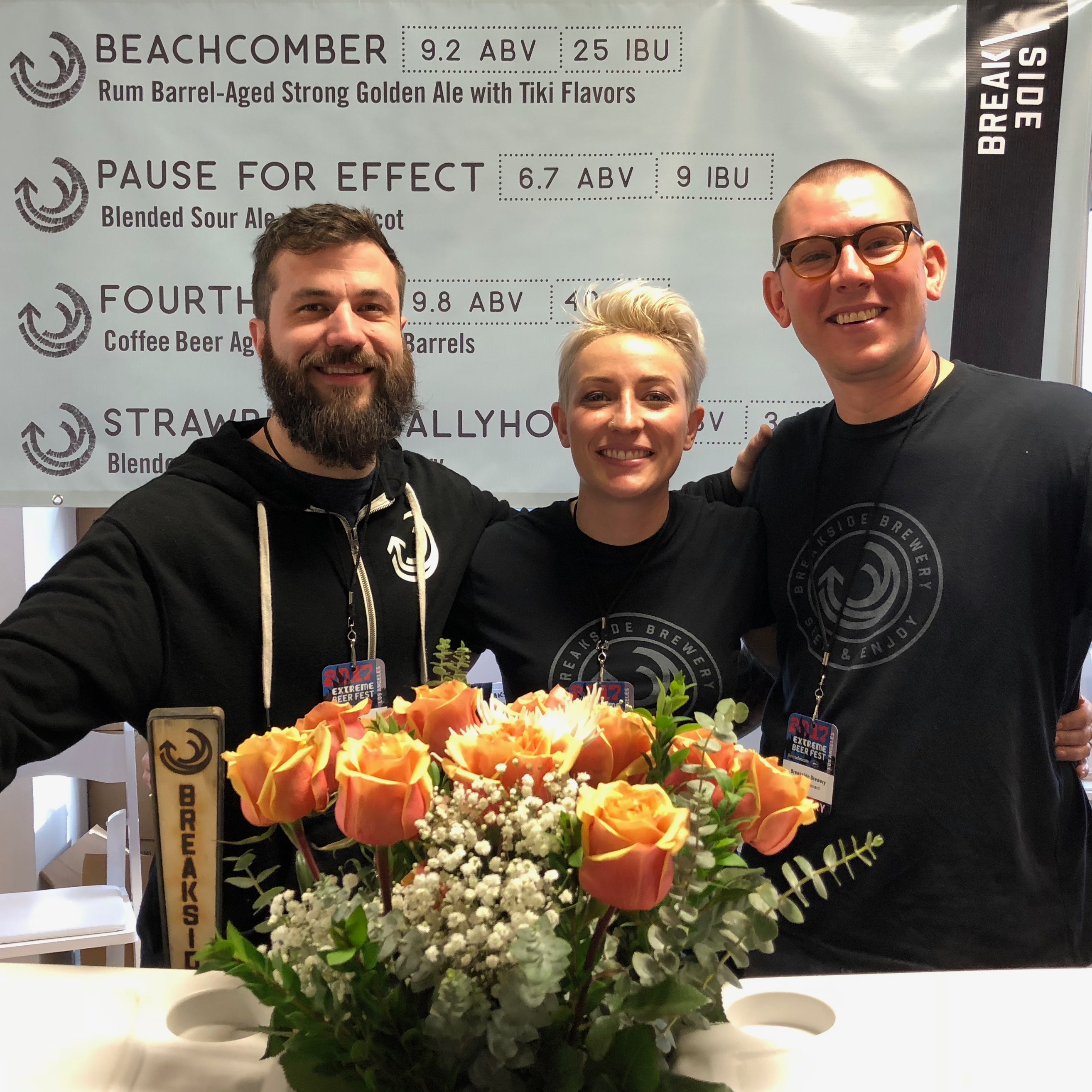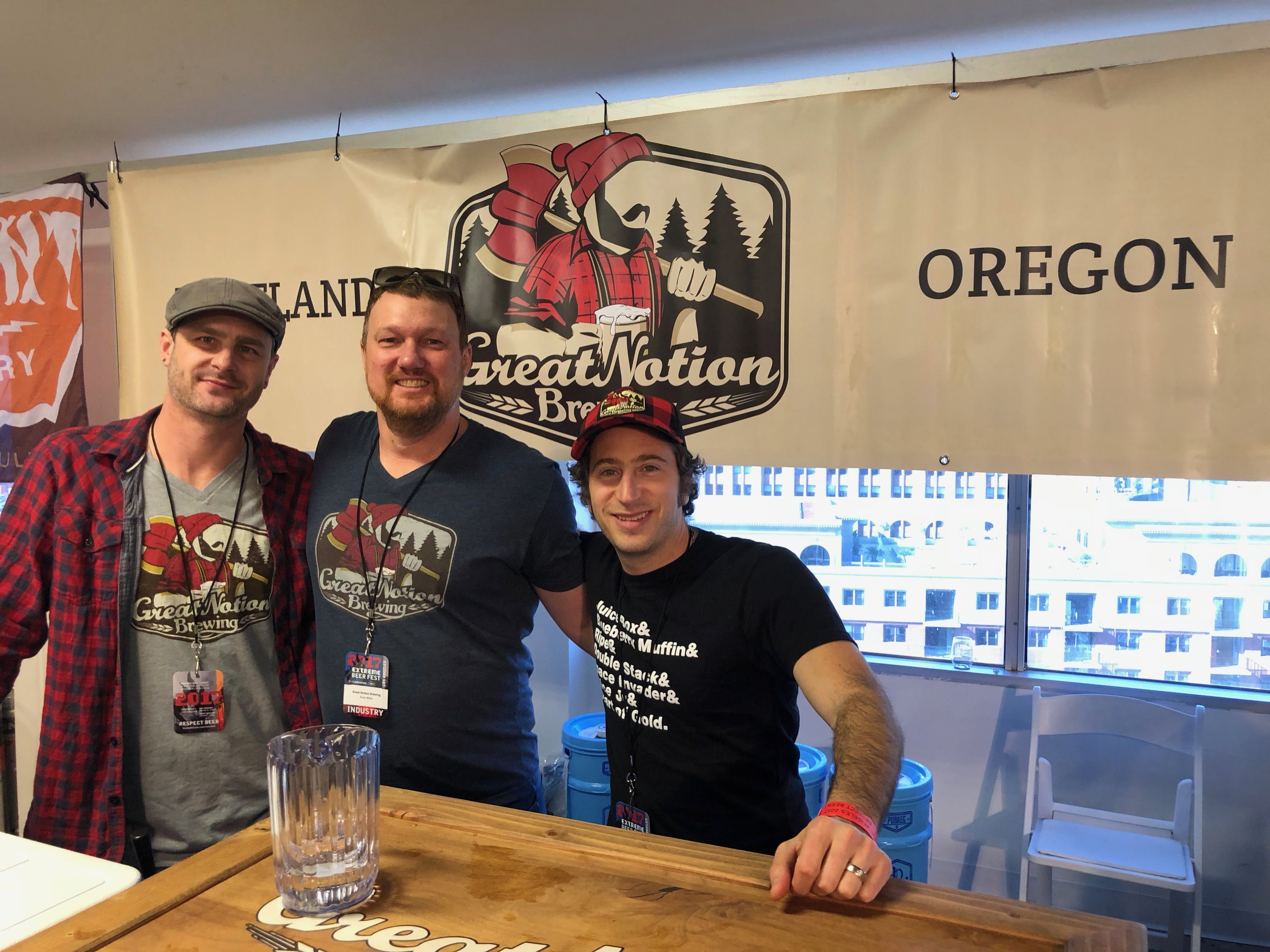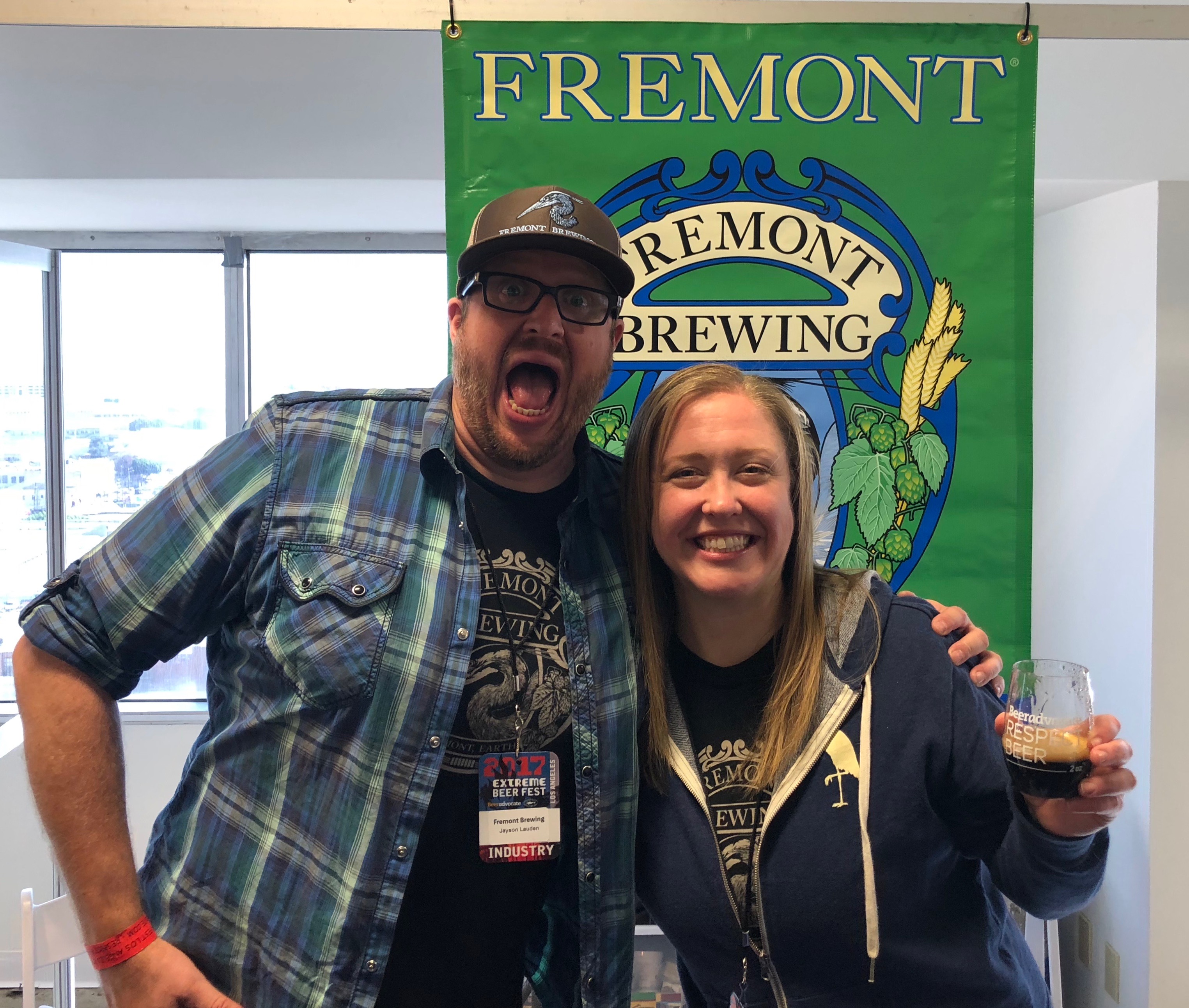 It was also great to see Sam Calagione behind his Dogfish Head booth throughout the afternoon. Dogfish Head served the festival's Collaboration Beer, Puddin' Wine, a 10% ABV barleywine that was based on Jason Alstrom's Christmas pudding recipe but done as a beer.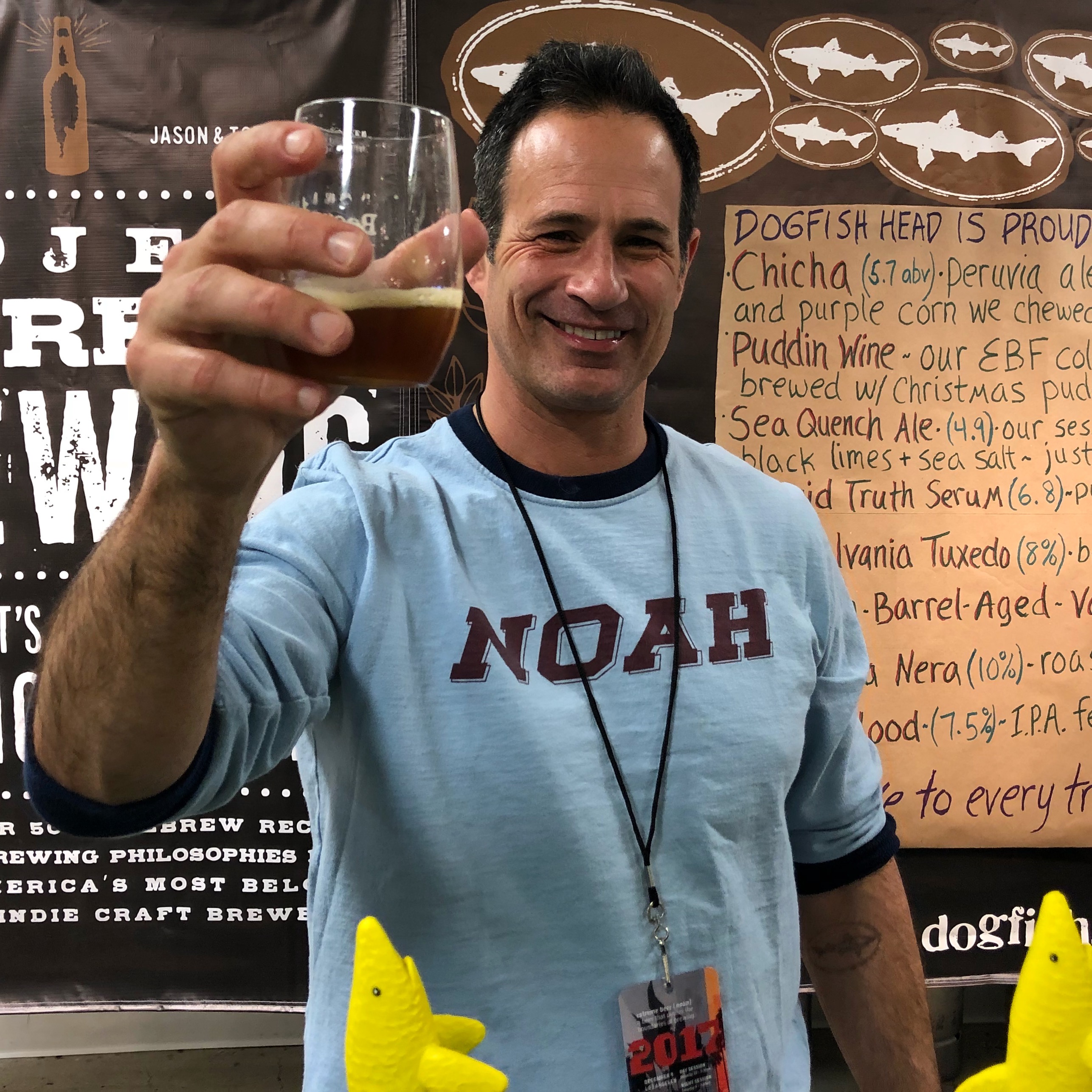 When it came to seeing which breweries consistently had the longest line it went to two breweries but for different reasons. The longest and slowest line during the afternoon session went to Weldwerks Brewing from Greely, Colorado. We joined Portland beerlebrities Niki and Jeff Ganong in line, a line that did not move very fast. When we finally made it to the front we then learned why the line was so slow. We saw only one person from the brewery pouring and chatting with each patron to cause this slow moving line. That said it is one way to create a buzz for the brewery!
The brewery that had the second longest line was Portland's own Great Notion. Here owners Paul Reiter, Andy Miller and James Dugan served up its beers to masses. The three kept pouring and kept the line moving quite briskly and were quite possibly the first brewery to sell out of its beer during the afternoon session.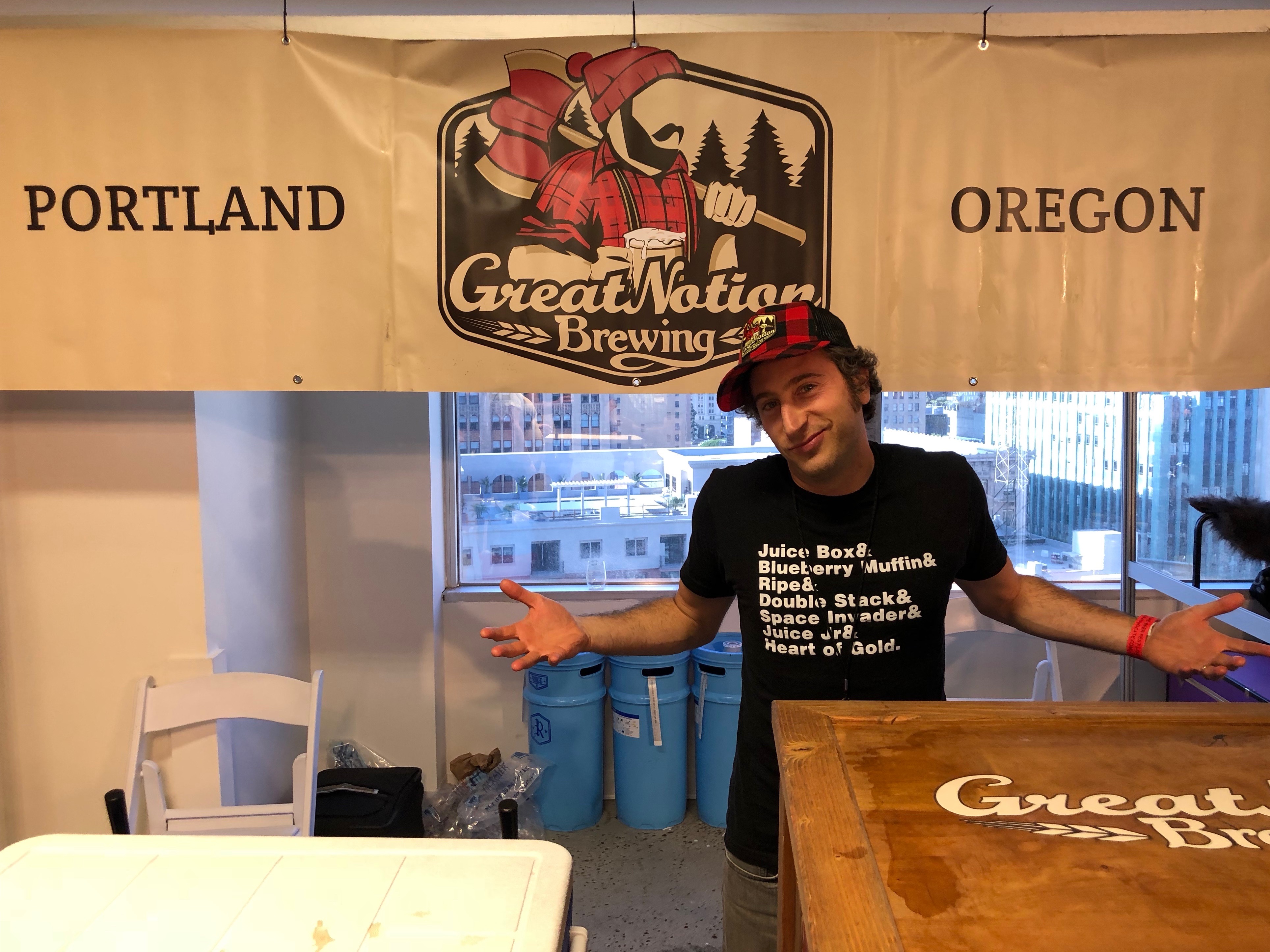 When it came to the location of the fest this proved to be an excellent one. It allowed for plenty of space to grab a beer sample and mingle with friends to discus your festival favorites. With it the fest being an all-inclusive one organizers had plenty of water stations to keep hydrated. The one thing that could be improved on is the restroom situation. Inside the hall there were only two restrooms each for men and women. Long lines were an issue during the second half of the afternoon session.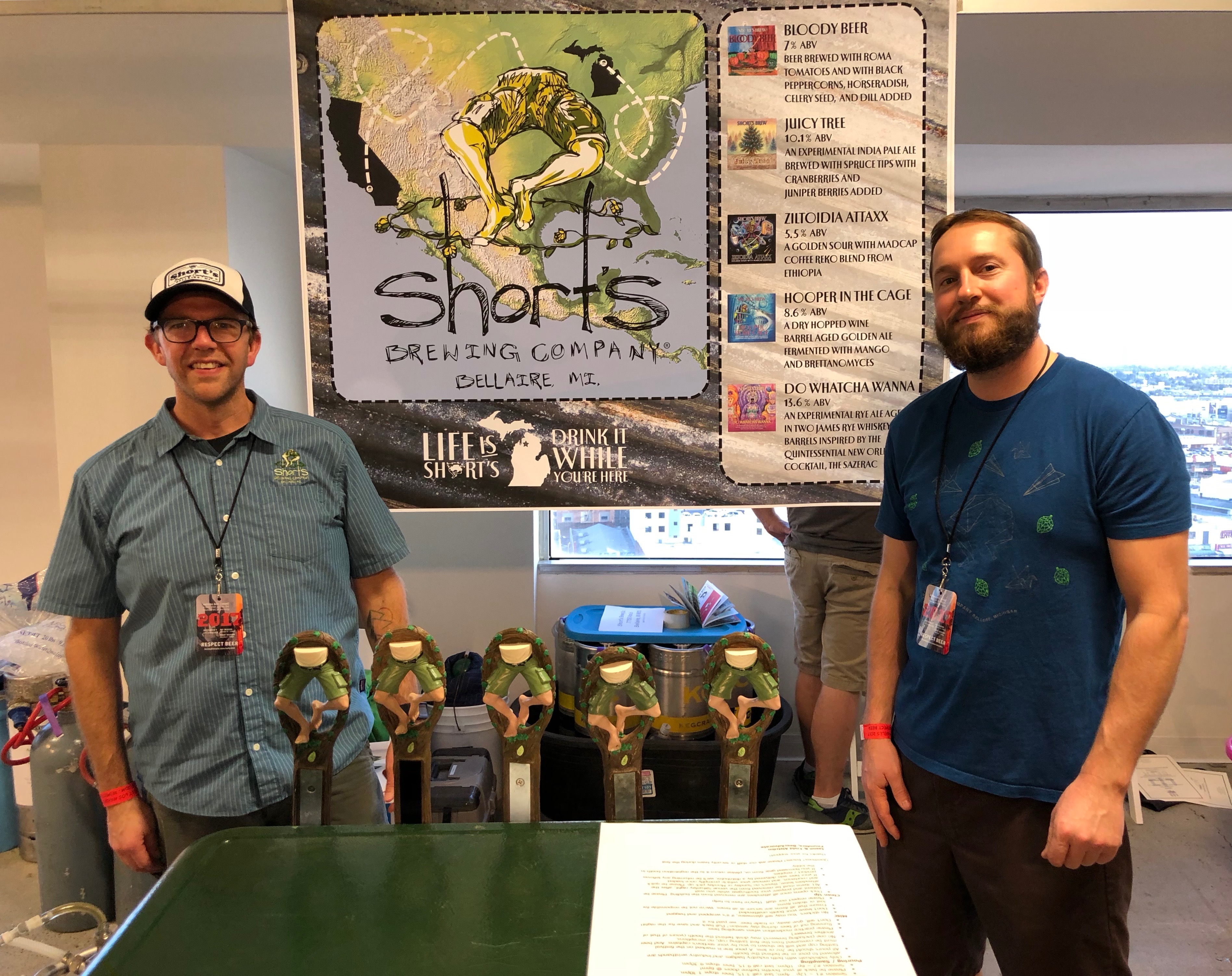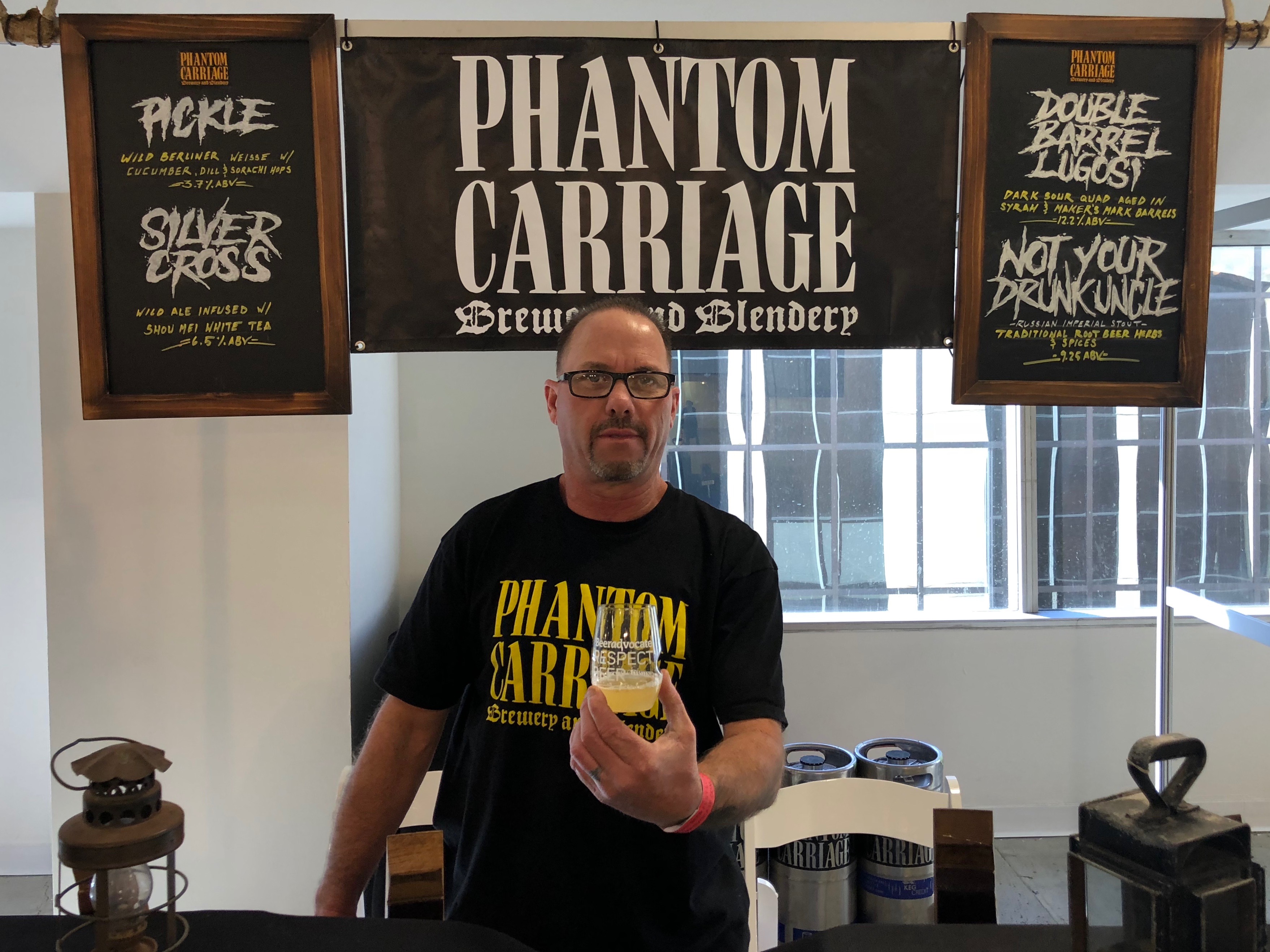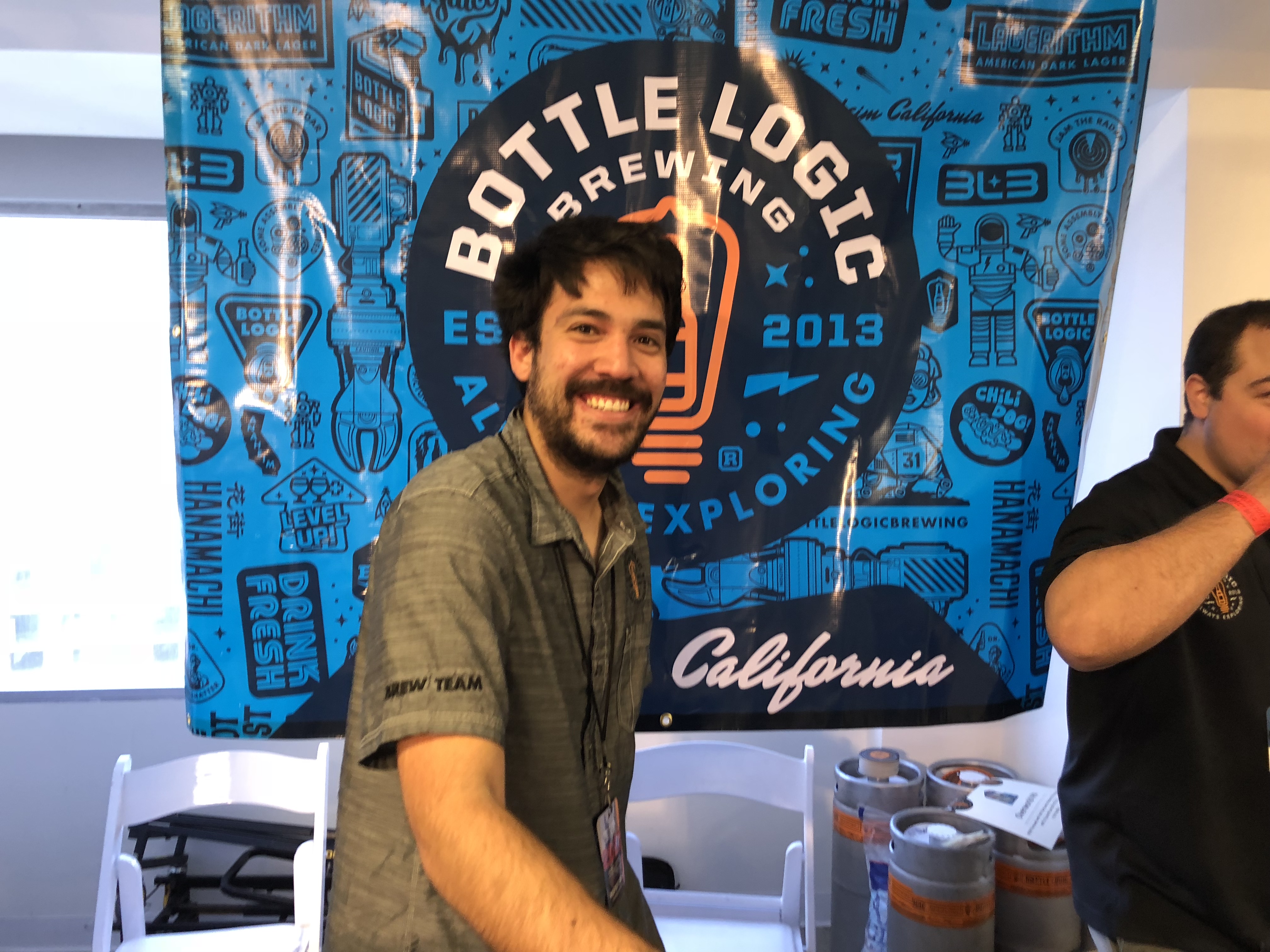 After a fun first run on the West Coast, we hope that the Alstrom brothers return with a 2nd edition of BeerAdvocate Extreme Beer Fest – Los Angeles. The 15th Annual Extreme Beer Fest returns to Boston this coming weekend on February 2-3, 2018 at the Seaport World Trade Center.