A Visit to the 2018 Banff Craft Beer Festival
|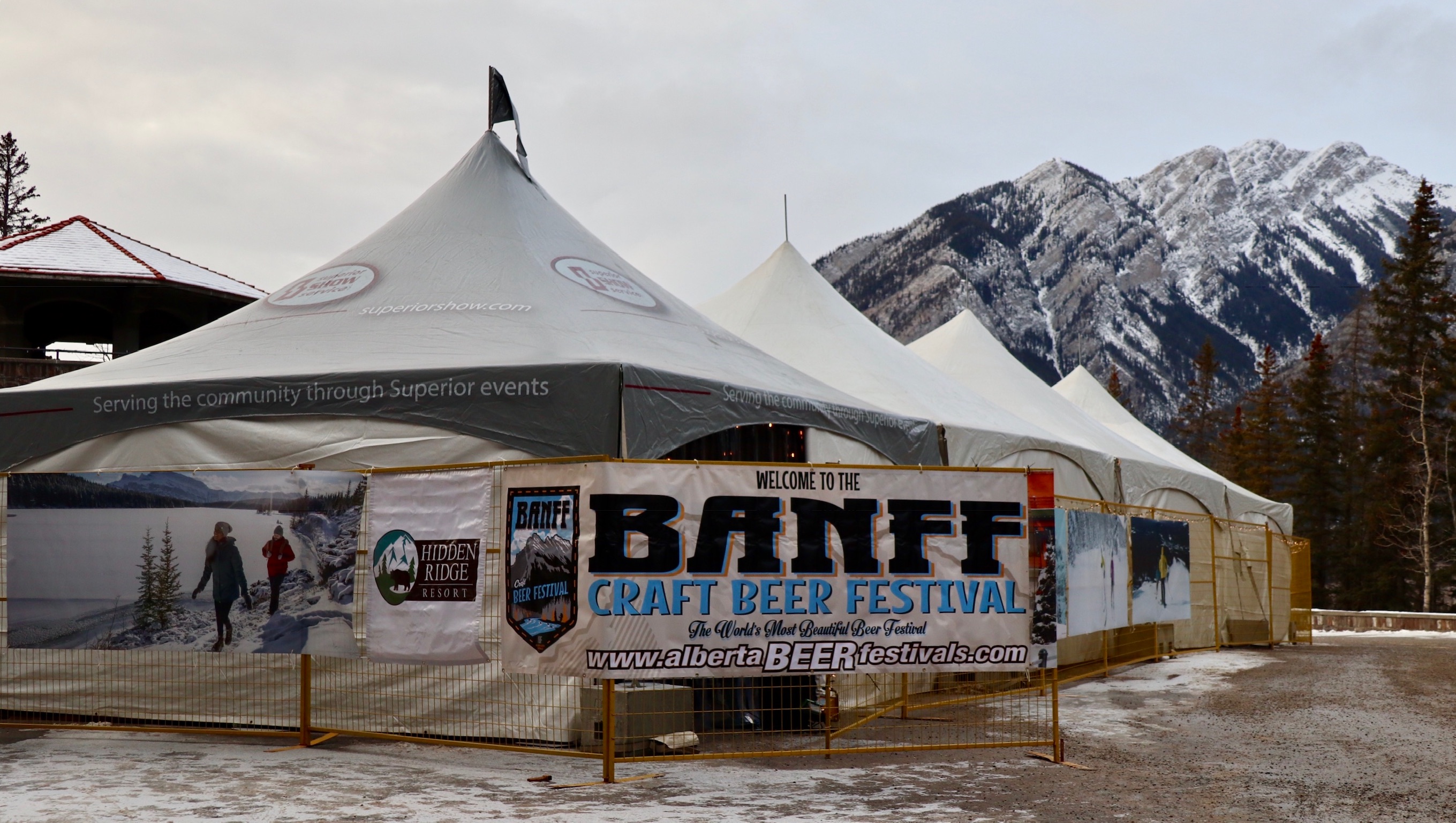 Billed as the "World's Most Beautiful Beer Festival," I knew I had to go, when I found myself swapping Thanksgiving turkey for poutine, with a trip to Alberta, Canada. The Banff Craft Beer Festival is run by Alberta Beer Festivals (ABF) and is held at the home of Canada's first National Park, at the Cave and Basin National Historic Site. This festival occurs annually, the last full weekend, in November.
The Location
Cave and Basin is situated amongst the backdrop of the Canadian Rockies, and contains natural, thermal hot springs. Once a popular swimming/soaking area, the site is now protected due to the discover of the Banff Springs Snail, which is endangered, and found nowhere else in the world. If you are one of the first 150 people in the door, you can sign up for a 15-minute lantern tour of the cave area, and learn all about this historic site!
The beer festival is spread out in five distinct areas, both indoors and outdoors. Each area had a distinctly different vibe. There was a Tiki themed room with a DJ spinning tunes, a larger beer hall area with live music, to smaller rooms throughout the event space. The layout of this festival creates and atmosphere that is conducive to big crowds, while not feeling cramped or overwhelming.
The Beer
Admission into the festival gets you ten tickets for samples of beer, spirits, and food. All of the beer and spirits I sampled, cost two tickets, with food ranging from three to five tickets. Extra tickets can be purchased for $1 CAD each.
This fest showcases only craft beer and spirits from Alberta. This Canadian province has been an area of quick growth for craft beer due to changing liquor laws making it easier for new craft breweries to open its doors. Brewers were quick to point out their pride in Alberta's barley belt, being a centerpiece to their brand of craft beer.
Sampling beers, I was honestly surprised by the quality of beer being brewed in Alberta, for it being a younger beer scene. I did not pour out a single taster, and felt many of the beers were very good. My favorites included: Big Rock Winter Spice and Czech Style Pilsner; Wild Rose Cherry Porter; Freehold Brewing Co. Lacy Saisy Saison; Blindman Brewing Blackberry & Passionfruit Florida Weisse; Hell's Basement Yard Pineapple Milkshake IPA; and Six Corner's Brew Works Post 'N Bale Farmhouse Ale.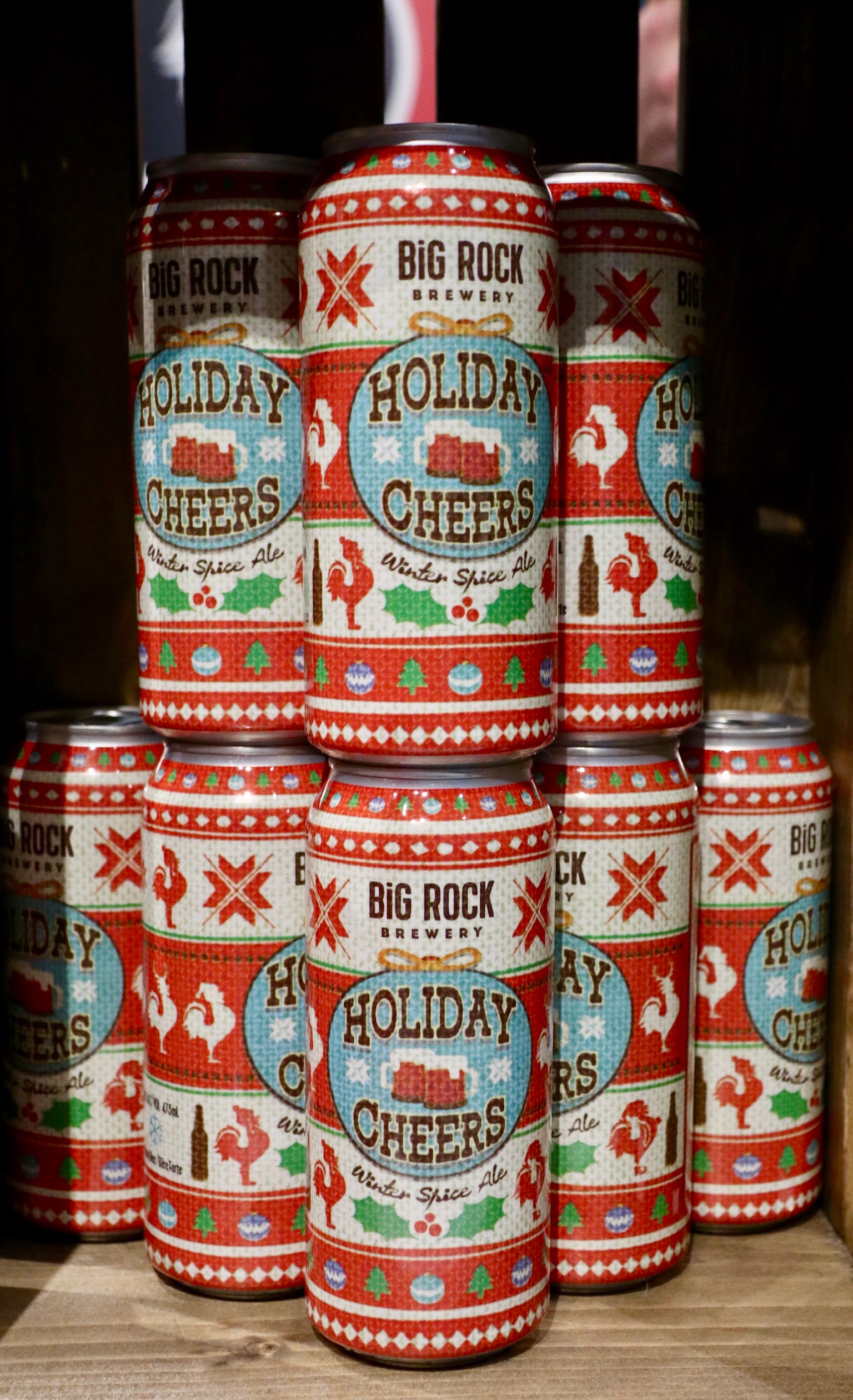 Overall Impressions
If attending a beer festival, in a National Park, isn't enough; the people were absolutely delightful. Canadians are fun people to drink with, especially beer! I found the attendees to be extremely friendly. This festival was just a lot of fun. They were passionate about their craft beer and wanted to talk about it with others just as we do here in Portland. The festival was crowded, but never felt overwhelming. The lines were short and the logistics were well thought out. I saw numerous people wearing Trailblazers and Seahawks gear, and came to find out that the PNW is a popular travel destination for folks in Alberta. It is time for those of us south of the border in the PNW to return the favor, and visit the Province just east of British Columbia.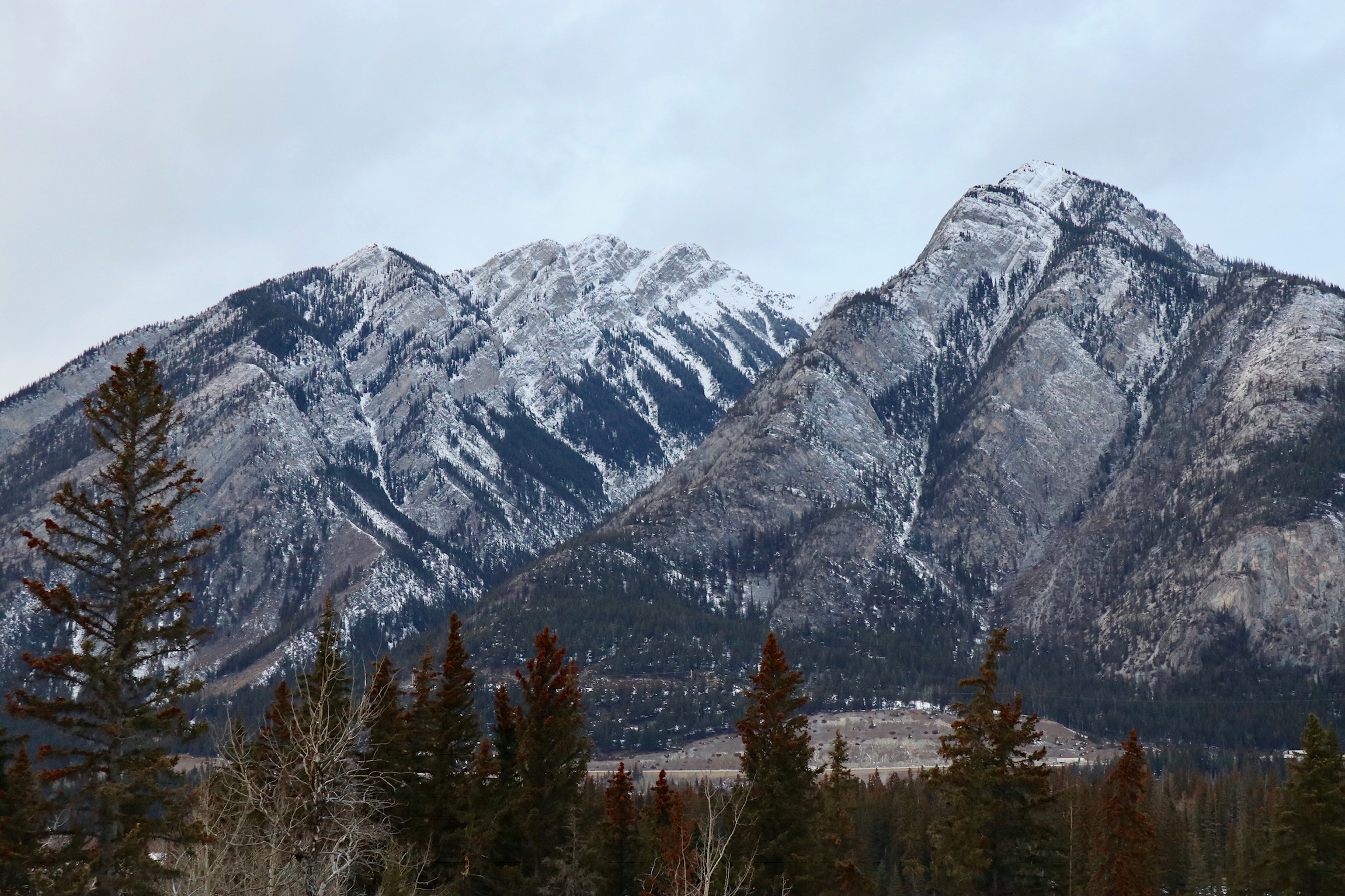 Getting There
Banff is about a 90-minute drive from the Calgary Airport. Flights to Calgary are relatively short, and reasonably priced from the Pacific Northwest, this time of year. Even though Banff is a mountain town, the roads from Calgary, are relatively flat and well maintained in snowy weather. Cave and Basin National Historic Site is only a 10-minute drive from downtown Banff, but parking is very limited. Therefore, using the shuttle service from Banff Ave Brewing is highly recommended.
Banff Ave Brewing is located in the heart of downtown Banff, and walking distance from a number of hotels located nearby. You will need a Banff/Lake Louise National Park Pass to enter Banff, which can be purchased when driving into the park or online, which will run you approximately $15 USD per day.
During this time period, the Fairmont Banff Springs Hotel was running around $300 – $350 per night, while the Mount Royal Hotel (on the same block as Banff Ave Brewing) had rates ranging from $120-$150 per night. More information on the Banff Beer Festival can be found at: http://albertabeerfestivals.com/festivals/banff-craft-beer-festival/
Other Notes of Interest in the Area:
Banff Christmas Market ( https://www.banffchristmasmarket.com ): Located at the horse stables near Cave and Basin, the Christmas Market was a fun stop for food, shopping, and getting into the Christmas spirit.
Fairmont Banff Springs Hotel: Even if you opt for cheaper accommodations, it is worth taking a walk through this stunning hotel and having a meal in one of their many restaurants. The views of the mountains are stunning, the food and drink are worth a splurge, and the Christmas decorations are beautiful.
Lake Louise ( https://lakelouiseworldcup.com/en/home/ ): The FIS Alpine World Cup skiing, occurs consecutive weekends, around the same time of the beer festival. This event is free and open to the public, which is amazing, as these races are expensive to attend in Europe. Lake Louise is a 45-minute drive from Banff, and many hotels have shuttles to get you there, if you don't have a car.
Park Distillery Restaurant & Bar ( https://www.parkdistillery.com ): Located in downtown Banff, Park Distillery has a wide variety of fun cocktails, but the food is worth staying for a meal.
Banff Ave Brewing ( http://banffavebrewingco.ca ): Besides the beer, my favorite poutine from the trip!
Here are additional photos from the 2018 Banff Craft Beer Festival…