Abyss Brunch, Burnside Fancy Party, Solstice Parties and more: Events for the week of December 15
|
Abyss Brunch, Burnside gets fancy, solstice parties, gluhbiers, krieks and more Portland's beer events for the week of December 15th.
Lauren Salazar's Favorite Things
5-8 p.m. Thursday, Dec. 15, The Upper Lip. 720 SW Ankeny St; $5 cover.
Meet master blender and cellar manager Lauren Salazar of New Belgium Brewing, who was recently named Imbibe Magazine's 2016 Beer Person of the Year. The event features a curated list of some of Lauren's favorite beers, plus tacos, pizza, cupcakes, rockabilly and much more included in the $5 price tag. Lauren Salazar will be in the house and answering any questions you might have.
Taplist: New Belgium Chateau Montelena Cabernet Barrel aged Oscar, New Belgium Tart Lychee, New Belgium Cherry Felix, North Coast Brewing's Old Rasputin RIS, Perennial's Abraxas and Burnside Brewing's Belgian Table Biere.
Lompoc Zwanzig Fest
4 p.m. Thursday, Dec. 15 Lompoc Tavern, 1620 NW 23rd Ave.
4 p.m. Friday Dec.16, Oaks Bottom Public House, 1621 SE Bybee Blvd.:
Longtime Portland craft brewery Lompoc Brewing celebrates its 20th anniversary with Zwanzig Fest, which wraps up Friday at Oak's Bottom. To commemorate the 20th Anniversary of Lompoc Brewing, the brewers – with the help of a number of local beer writers and past brewers – have brewed Zwanzig, a bitter Märzen ale in a nod to Lompoc's very first brew, Erst Ale. Pale orange in color, its full, malty body and eight hop additions will make you reminisce tipping back a few pints on the New Old Lompoc patio
Like many Lompoc beers, this one doesn't really fit into a true style, so the brewers have dubbed it a bitter Märzen ale. Owner Jerry Fechter and head brewer Bryan Keilty will be present at the events for the 4 p.m. tapping of Zwanzig and to share Lompoc's history and talk about the good old days.
Thursday's beer special: Barrel Aged Night Taster Tray featuring 2009 Bourbon Dark Side Porter, 2012 Bourbon Big Bang Red, 2013 Pinot Noir Forbidden Fruit & Brewdolph's Revenge (taster trays are $12)
Friday's beer special: Belgian Night Taster Tray featuring 2007 Brewdolph, Just Once Think Twice…Belgian Tripel, Brewdolph's Revenge & Cherry Christmas (taster trays are $12)
Food Special: Belgian Totchos
Big Beers & Ugly Sweaters
4-7 p.m. Thursday Dec. 15, C-Bar, 2880 SE Gladstone St.;
Grab your ugliest holiday sweater and head out to inner SE to enjoy some big ol' beers from the C-Bar cellar.
15′ Lagunitas High West-ifed Imperial Coffee Stout
14′ Sierra Nevada Narwhal
14′ Sierra Nevada Ovila
13′ Deschutes Abyss
14′ Deschutes Abyss
Deschutes Black Butte XXIV
Deschutes Black Butte XXV
14′ Full Sail Wheatwine 27th Anniversary
15′ Ninkasi Critical Hit
15′ Alameda Nightbeer Before Christmas
Another Night of Gluhbiers
6-11 p.m. Thursday Dec. 15, Bazi, 1522 SE 32nd Ave.;
Inspired by the European Christmas Markets in Belgium, Germany, and beyond, this winter warmer tradition is looking to be transplanted to Beervana. Glühbiers– warm, spiced beers, ciders and beer cocktails will be front and center: Belgian ales, Oregon ales, festive ciders, and a hot beer cocktail.
Cascade Brewing (Glühkriek)
Solera Brewery (Kriek)
Labrewatory (Cranberry-Orange Saison)
Reverend Nat's Hard Cider (Winter Abbey Spice)
Schilling Cider (Cranberry Cider)
Hopworks Urban Brewery's Xocolatl Xake Up featured in a cocktail
Fruli (strawberry beer with coriander and orange peel from Belgium)
Meet the Brewer
4-6 p.m. Thursday Dec. 15, McMenamins 23rd Ave Bottle Shop, 2290 NW Thurman St.; West Linn Brewer Jacob Willson will be releasing his annual holiday offering, Angry Reindeer Double IRA and offering a Brewer Led Winter Warmer Taster Tray, made up of some of his festive favorites:
Block 15 Figgy Pudding
Harvey's Christmas Ale
Laugunitas Brown Sugga
St. Bernardus Christmas
Sierra Nevada Celebration Ale
The Extra Special Kris (West Linn Brewery)
Angry Reindeer Double IPA (West Linn Brewery)
Manifestation Holiday Art Market
Noon-7 p.m. Friday Dec. 16, 11 a.m. – 6 p.m. Saturday Dec. 17, Manifestation, 2020 SE Bush St.;
If you're looking for cool and unique art for someone on your holiday list, look no further than this thriving, eclectic artists' collective in industrial Southeast hard by the Brooklyn rail yard. The artists include Richard Cawley and Gustave Sculptor (the gents who made the futuristic she-android beer dispenser that now lives at Dogfish Head Brewing) plus blacksmith Jeff Cawley, Star Seed Glass, Stumptown Kilts, jeweler Aaron Rogosin, Pixel Party and Arcadia Rug & Gem will all be offering their wares in a suitably festive atmosphere at one of the coolest art spaces in all of Portland.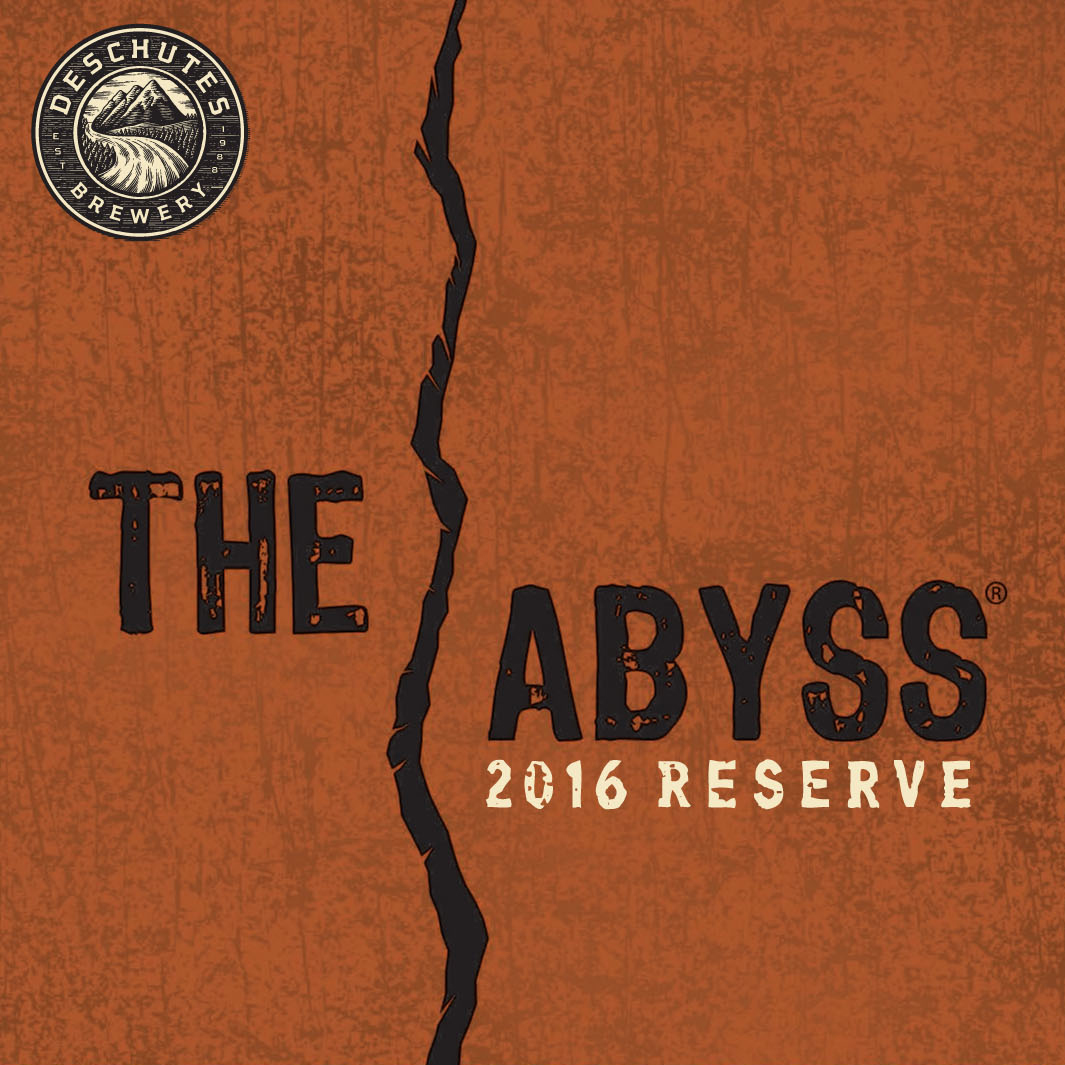 Merry Abyssmass; The Abyss Release Celebration & Brunch
Friday Dec. 16th, Deschutes Brewery Portland Public House, 210 NW 11th Ave;
Join the Deschutes crew at the Portland Pub for the second annual Brunch Celebration of The Abyss. This year, they'll be hosting bunch from 9 a.m.-3 p.m. and they're also releasing The Abyss classic version, plus two special variations as well: The Abyss 100% aged in Scotch barrels, and The Abyss 100% aged in Brandy barrels. Also:
Sampler trays of The Abyss 2013, 2014, 2015, 2016 + The Abyss Nitro
New beer swag for sale
Bottles for sale: The Abyss 2016, 2015, 2014, and the specialty versions Rye, Cognac, Scotch, and Brandy
Special brunch menu too!
"Portland Fancy" Holiday Party
4-10 p.m. Saturday Dec. 17, Burnside Brewing Co., 701 E. Burnside St.; $5 at the door or a canned good for the Volunteers of America.
Join the Burnside crew in the brewery for a night of music, drinks, food, and holiday cheer, including samples of the 2016 Permafrost, Coax 02 & 03, snacks, & live music. They've done some digging in the cellar and pulled out a 2013 White Out, Miss Idaho Imperial IPA, Sweet Haute (collaboration with The Commons), & 2015 Permafrost, and you can buy 16oz pours for $5. There'll be fire pits outside and a prize for the best interpretation of "Portland Fancy "– but stylish warmth should be one of the considerations; it could be chilly in the brewery.
HUB Brewer's Whiskey Bottle Sale
11 a.m. – 3 p.m. Saturday Dec. 17th, Hopworks Urban Brewery, 2944 SE Powell Blvd.;
Bottles of Hopworks Urban Brewery's limited Brewer's Whiskey will be available during this special bottle sale — until now; the whiskey has been available only by the glass at Hopworks pubs. Just 100 bottles will be released. Customers can buy two bottles per person at $40/bottle. New Deal Distillery, who worked closely with Hopworks on their whiskey, will also have a variety of their bottles for sale. Hopworks will also have special packages for sale that include HUB whiskey glassware, and holiday gift card deals, if you're looking for some unique holiday gifts.
Culmination Kriek Bottle Release Party
6-8 p.m. Saturday Dec. 17, McMenamins 23rd Ave Bottle Shop, 2290 NW Thurman St.;
Culmination Kriek (7 percent) is a blend of two-thirds tart pie cherries and one third sweet cherries. The base beer was conditioned in pinot barrels for six months, and then conditioned on whole cherries for two months which lends aromas of dark fruit and baking spice. The Bottle Shop will be pouring Kriek, Red Wedding, Man-O-Mandarin, Phaedrus IPA, and possibly a surprise barrel aged beer on tap, plus they're raiding the cellar for the last few bottles of Red Wedding, First Light, and Ruse.
Shortest Day Bash
4:25 p.m. Wednesday Dec. 21, Full Sail Pub, 506 Columbia St., Hood River;
Full Sail reckons that the Winter Solstice means the longest night and more time to celebrate at their Shortest Day Bash on the shortest day of the year. Get a taste of the dark side with a vertical Shortest Day CDA tasting starting at sunset (4:25 PM) and they'll be tapping a pub-only cask-conditioned Shortest Day CDA, plus they'll raffling off prizes including a Capita Snowboard, showcasing local artist renderings of the PNW outdoors and live music by the Hazelnuts on the deck.
Longest Night of the Year Release
5 p.m. -Midnight Wednesday Dec. 21, McMenamins 23rd Ave Bottle Shop, 2290 NW Thurman St.;
To celebrate out turning of the celestial corner(so to speak) here in the Northern hemisphere, McM's Edgefield Brewery is releasing Longest Night of the Year Barrel-Aged Barleywine. This behemoth of a brew will be available in bottles of a very limited quantity and on tap for as long as it lasts. There'll al;so be a special $8 taster tray of 2013, 2014 and 2015 Edgefield Extra Barley Wine ansd Longest Night of the Year, plus  progressive discounts throughout the evening.
here's the verbiage on the beer:
We filled Hogshead Whiskey barrels with our signature Barleywine last year, and those barrels have sat undisturbed ever since. This beer, already a formidable ale in its own right, has in that full year matured into a flavorful, complex behemoth and a true example of classic, barrel-aged English Barleywine. This vintage of what was the Edgefield Extra is now the Longest Night, and offers toffee, caramel, and a warming alcohol character that has been rounded and accentuated by notes of raisin, vanilla, and oak from its year of aging.