Alesong Brewing Announces Terroir Festival Brewery List + Ticket On-Sale
|
In late September, Alesong Brewing & Blending will host Terroir Festival, a daylong fest featuring breweries and wineries on the grounds of Alesong's farmhouse brewery in Eugene's wine country.
Terroir Festival will take place on Saturday, September 24, 2022 from 1:00- 5:00pm with a VIP Hour beginning at Noon. Tickets to the festival go on-sale today, July 20 beginning at 10:00am Pacific.
This new festival is inspired by Firestone Walker's Terroir Project, a festival that took place in 2018 and 2019, in the remote town of Los Olivos, California. Now three years later, the Terroir Project is on the move and the plan is to have various Terroir Project breweries host the event each year going forward. And this year, for those of us in the Pacific Northwest, we are in luck!
The premise of this festival was to bring together a dozen or so breweries that brewed the same base beer that's co-fermented with grapes grown within 100 miles of the brewery. With this natural flora of wild yeast occurring on the grape skins, this drives the fermentation process that provides for one complex beer. A true terroir project!
Now renamed as Terroir Festival and being hosted in Eugene, the same idea holds true, creating a beer that reflects the local terroir. The fest will be headlined by the release of beers made as part of Firestone Walker's multi-brewery collaboration Terroir Project. Alesong has invited these previously participating breweries to attend this year's event. In addition to these breweries, there will be a few others, many that are not distributed in Oregon and wineries from near and afar.
Here's a preview of the attending breweries and wineries.
Terroir Project Breweries
Alesong Brewing & Blending (Oregon)
Arizona Wilderness Brewing Co. (Arizona)
The Bruery (California)
Creature Comforts Brewing Co. (Georgia)
Crooked Stave Artisan Beer Project (Colorado)
Firestone Walker Brewing Company (California)
Fonta Flora Brewery (North Carolina)
Jester King Brewery (Texas)
Other Brewery Guests
The Ale Apothecary (Oregon)
Birds Fly South Ale Project (South Carolina)
Block 15 Brewing (Oregon)
de Garde Brewing (Oregon)
Deschutes Brewery (Oregon)
Everywhere Beer Co (California)
Logsdon Farmhouse Ales (Oregon)
pFriem Family Brewers (Oregon)
Wines From
Antiquum Farm (Oregon)
Block 15 Cellars (Oregon)
Chalk Art Wines (Crooked Stave of Colorado)
de Garde Cellars (Oregon)
Jester King (Texas)
King Estate Winery (Oregon)
Page Spring Cellars (Arizona)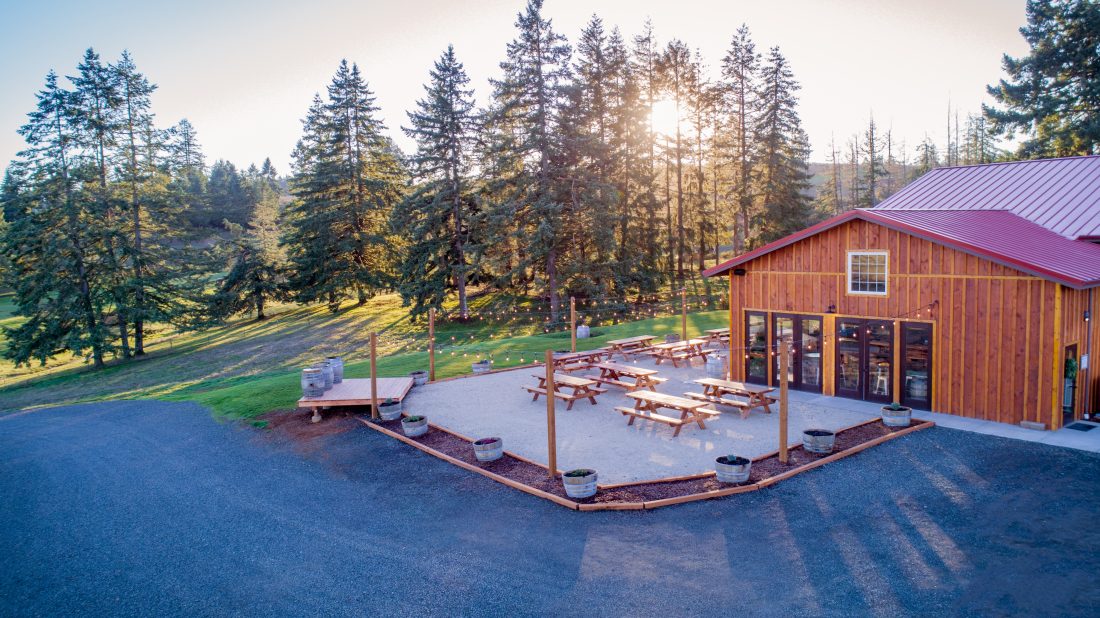 Tickets to Terroir Festival, hosted by Alesong Brewing & Blending, will go on-sale today, Wednesday, July 20 at 10:00am PDT. Tickets to this one-of-a-kind beer and wine festival are limited to keep the brewery grounds in a comfortable atmosphere.
There are a few different ticket options for Terroir Festival – VIP Admission, General Admission and Designated Driver. Alesong will also offer a convenient shuttle service from downtown Eugene to the brewery. Tickets can be purchased by clicking here.
VIP Admission – $100 
Adds early entry at 12pm and a bottle of Alesong's 2022 Terroir Project beer
General Admission – $80
Includes entry, passport to sample every* beer/wine at the festival, commemorative glass
Designated Driver – $15
Includes light snacks, NA beverages, commemorative glass**
Shuttle – $20
Shuttle service from downtown Eugene is available as a ticket add-on
*Alesong cannot guarantee that all beverages will be available to sample throughout the day as some more popular items will run out.  Visibly intoxicated patrons will not be served.
**Absolutely no consumption of alcohol permitted for anyone with a DD wristband.
Due to space limitations and the nature of the event, no one under 21 will be permitted, including infants and small children in child carriers.
Alesong Brewing & Blending
80848 Territorial Hwy
Eugene, OR 97405