Alesong Brewing & Blending Thanksgiving Weekend Open House
|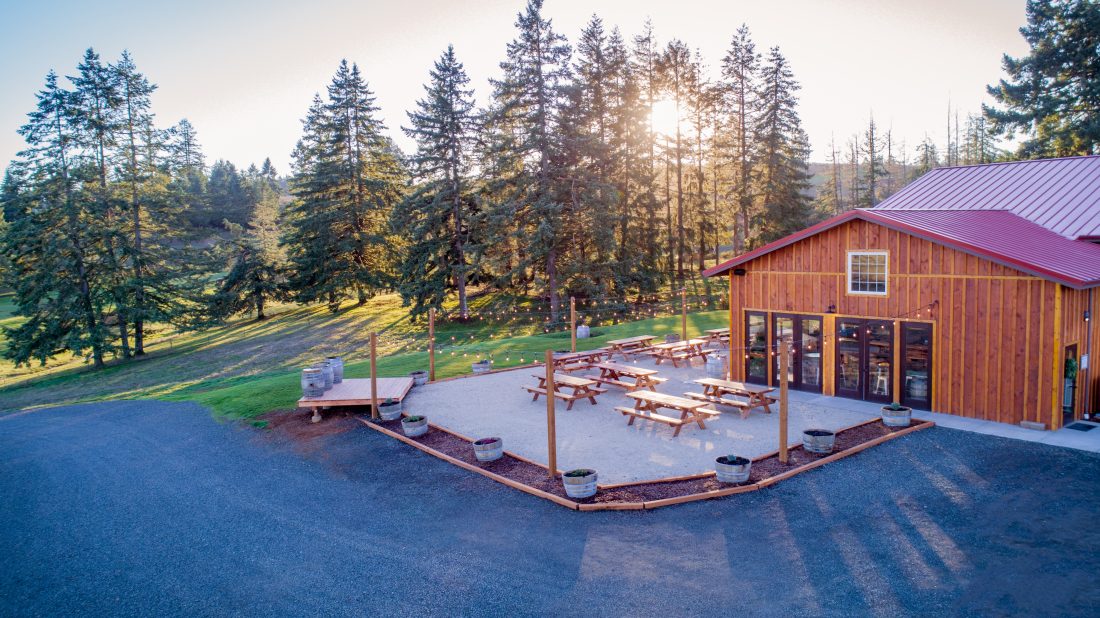 FOR IMMEDIATE RELEASE: 11/11/2021n – Eugene's Alesong Brewing and Blending will open its normally appointment-only countryside brewery (80848 Territorial Hwy) to the public for a more casual open house from 12-6pm Friday-Sunday, November 26th to 28th. In the spirit of gathering to celebrate family and friends, Alesong is set to open the cellar for complimentary tours on the hour, pour the newest Fall Release beers, feature dark stouts for Black Friday, and open hand-selected vintage bottles throughout the weekend. No reservations necessary to enjoy the event.
With plenty of covered, heated seating, and a menu of small bites to satisfy your appetite, Alesong is delighted to host all those who wish to soak in the views of the countryside and learn about our barrel-aging process.
"Right now, our cellar is brimming with beer in-progress. Hosting an open house gives us the opportunity to personally explain our aging process and allow our tour participants to sample young beer straight from one of our oak foeders," explained Brian Coombs, Production Manager and Co-Founder at Alesong. "It's always a pleasure to be able to describe our vision face-to-face. Sharing our unique production process and our beers is why we do what we do. Our beer is intended for everyone to enjoy, and we're looking forward to hosting all those who wish to come out and savor a fall day in the country."
Normally only open for private guided tastings, everyone is welcome to head out to experience Alesong between November 26th-28th for a fun-filled weekend without a reservation!
ABOUT ALESONG BREWING AND BLENDING: Alesong Brewing and Blending is a small artisan brewery based in the heart of Southern Willamette Valley wine country that crafts unique and small-batch beers with a focus on oak aging and Belgian-inspired techniques, brewing both wild and non-wild beers, using locally grown fruits, herbs and a host of special yeasts and other microbes.  Once the beer in the barrels has matured, the team samples and selects each barrel individually to blend. Paying homage to old-world Lambic blenders and artisan winemakers, Alesong believes that the final, balanced blend of a barrel-aged beer is much more satisfying than the sum of its parts or each individual barrel by itself. For more information, visit alesongbrewing.com.