Alesong Brewing & Blending To Host Alesong & Friends: The Ale Apothecary
|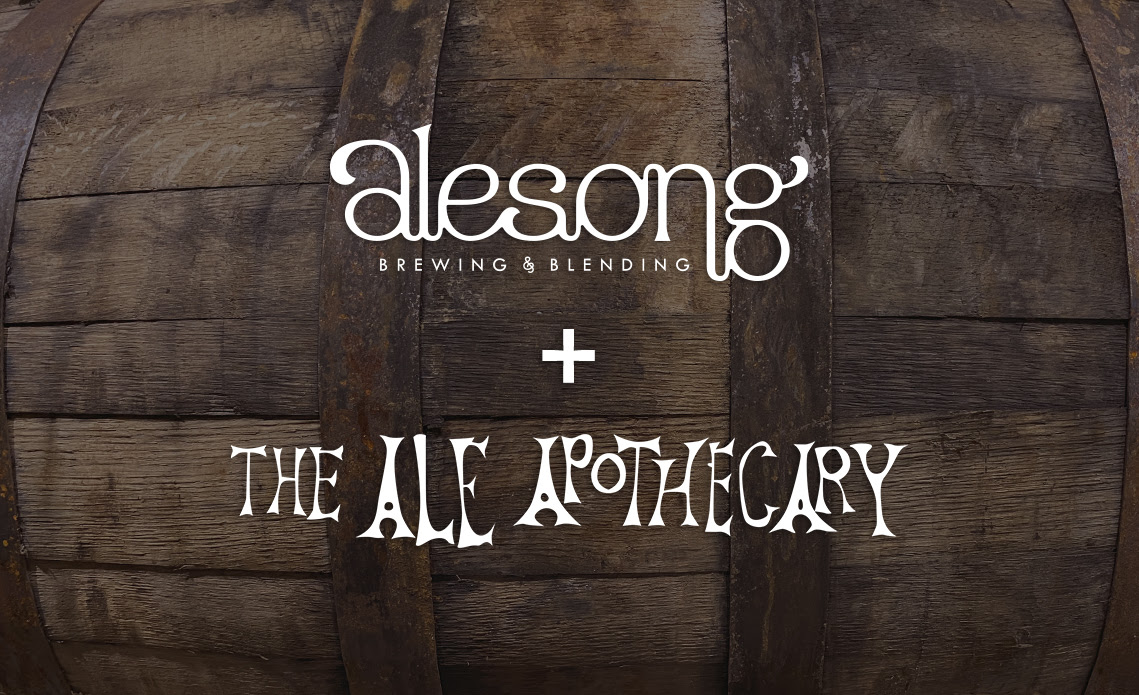 The next installment of Alesong & Friends returns in late April to Alesong Brewing & Blending's countryside brewery in rural Lane County. For this one, the Eugene based brewer will host Alesong & Friends: The Ale Apothecary as they'll host Paul and Staci Arney of The Ale Apothecary on Sunday, April 24, 2022.
The Ale Apothecary was founded in 2011 by the Arney's outside of Bend, Oregon with a focus on using ingredients sourced from their land or nearby farms. They receive their barley and wheat malts from Seth Klann at Mecca Grade Estate Malt in Madras, hops direct from Gayle Goschie at Goschie Farms in Silverton, and honey for bottle-conditioning comes raw and direct from farms around Oregon. All Oregon, all the time!
During this edition of Alesong & Friends, the Arney's will be joined by Alesong co-founder Brian Coombs as they will guide you through a selection of barrel-aged beers from each brewery and discuss The Ale Apothecary's unique production and ethos.
"Prior to Alesong's creation, I was inspired by Paul Arney when I heard him speak at an MBAA conference on the topic of 'art over industry'. He spoke about small batch vintages that took advantage of hyperlocal ingredients found in Central Oregon, which was something I foresaw we could make use of in the Willamette Valley as well," said Coombs. "As I learned more about Paul, I was impressed by his interpretation of traditional Scandinavian styles and stance on upholding his beer-making principles over chasing trends."
Alesong will host two limited seating on Sunday, April 24th at Noon and 3:00pm. Tickets are $45 per person and includes three special selections from each brewery paired with a curated cheese and charcuterie board. To purchase tickets, click here.
Alesong Brewing & Blending
80848 Territorial Hwy
Eugene, OR 97405