Alesong Brewing & Blending to Host Fremont Brewing for Alesong & Friends
|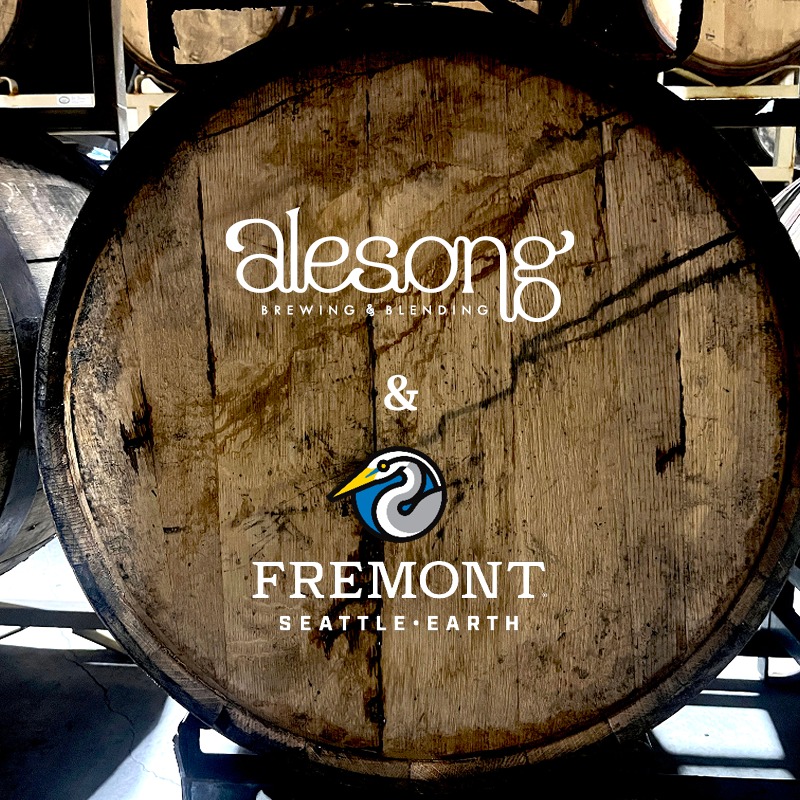 The next edition of Alesong & Friends will take place in January 2023 when Alesong Brewing & Blending welcomes Fremont Brewing to its Countryside Brewery.
Taking place in Eugene, Oregon, Alesong & Friends is a series where Alesong Brewing & Blending offers an intimate tasting and conversation with brewers, vintners, farmers, and other like-minded producers that have provided inspiration for Alesong. On Sunday, January 15th, Alesong will welcome Fremont Brewing from Seattle, Washington to a single, limited-seating session that begins at Noon.
Participating in the January edition of Alesong & Friends will be Robert Fulwiler, Technical Director at Fremont and Brian Coombs, Alesong co-founder and production manager. The two will guide attendees through a selection of three limited and unique barrel-aged beers from each brewery and discuss Fremont's brewery and barrel program.
"Fremont has been one of our favorite brewers of bourbon-barrel-aged beers for years and we're thrilled to host them for this unique event," said Coombs. "We're always really impressed by their stouts of course, but you really can't sleep on anything coming out of their cellar!"
Tickets to Alesong & Friends: Fremont are currently on sale at $50 each and includes a curated cheese and charcuterie board to pair with the six beers. Tickets can be purchased through Alesong's website at https://www.alesongbrewing.com/events.