Alesong Brewing & Blending To Release 5 New Beers
|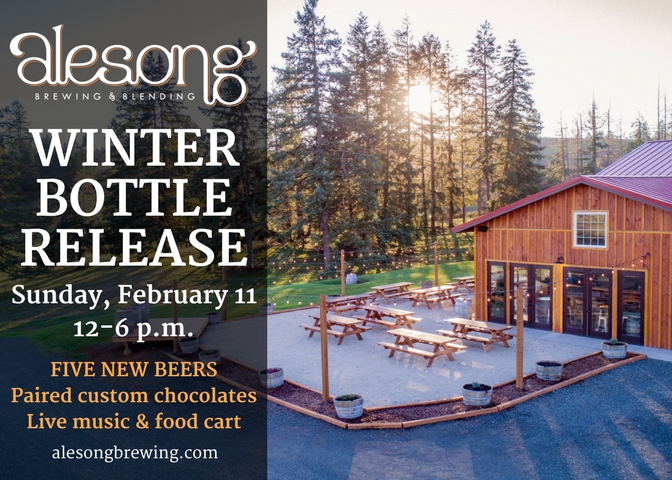 The first beer releases of 2018 from Alesong Brewing & Blending will take place in early February. During this release on Sunday, February 11th at its Tasting Room south of Eugene, Alesong Brewing will release five new beers – Four Pirates, Kentucky Kilt, Pêche, Rackhouse Reserve, and White.
Taking place from Noon-6:00pm, Alesong's February beer release will be hosted in its Barrel Cellar. The new beers will be available for tasting for the very first time in Oregon and will be paired with custom chocolate confections alongside live music and a food cart. The tasting room will be open to the public as normal, but the release celebration in the cellar and access to the new beers will only be for those who pre-order, with a 6 bottle purchase waiving the $20 entry fee.
The new release will be available for all in the tasting room and select restaurants and bottle shops the following week. We will feature Rackhouse Reserve as one of the beers at BREWPUBLIC's 9th Annual My Beery Valentine on February 14th at Bazi Bierbrasserie.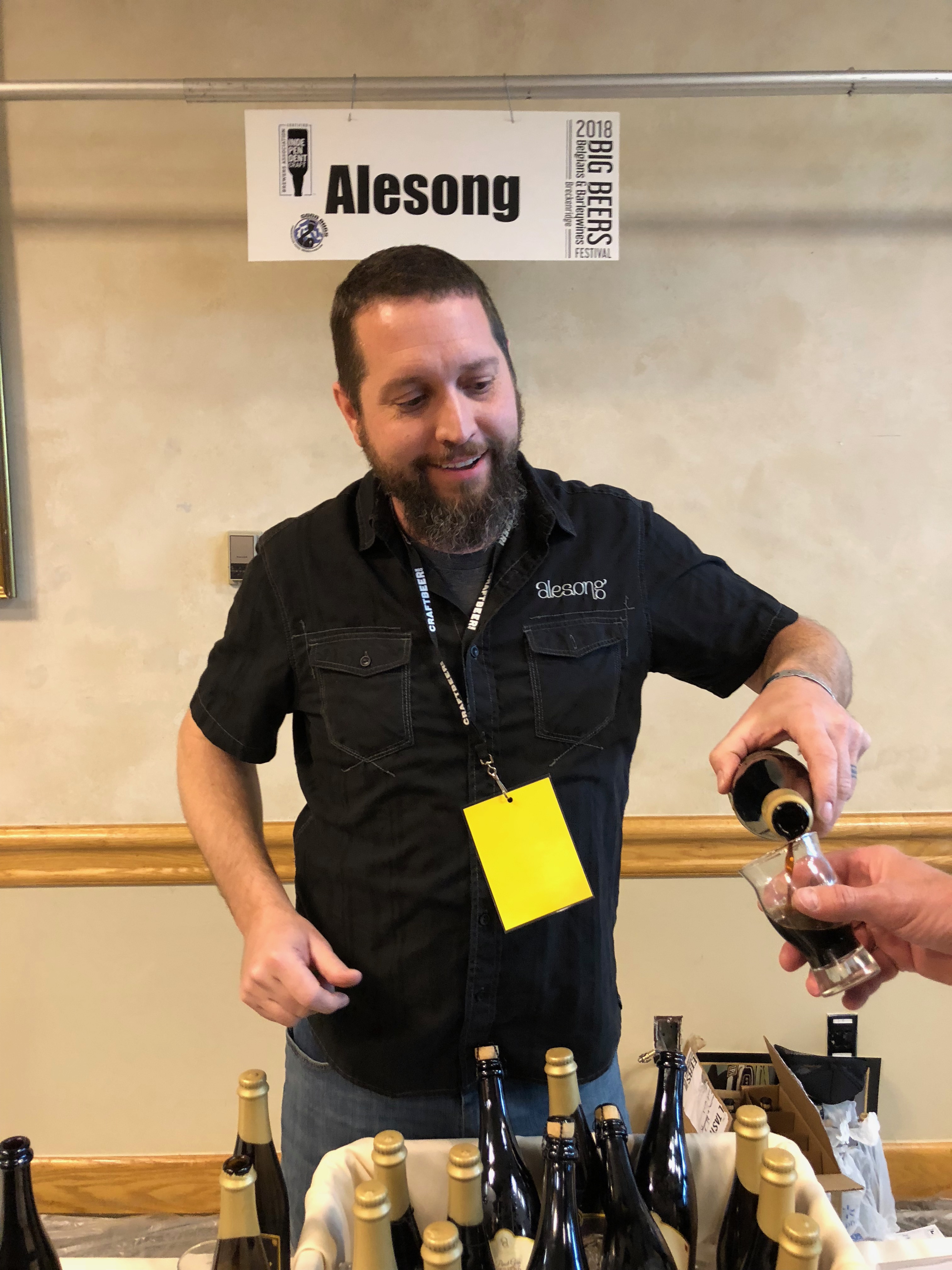 "We are more than happy to help anyone out who is looking for an excuse to ditch their New Years' resolutions," says cofounder, Doug Coombs in a prepared statement. "And what better way to get through the rest of these cold winter days than with a few big, spirits-barrel-aged creations or a juicy peach ale to conjure memories of the sunshine?"
Alesong Brewing & Blending February 2018 Releases:
Four Pirates – Four Brothers' swashbuckling Caribbean cousin. Rum barrel-aged Belgian-style quad
Kentucky Kilt – Bourbon barrel-aged scotch ale: William Wallace meets Old Forester
Pêche – Juicy! But not that kind of juicy… Barrel-aged, mixed-culture farmhouse ale refermented on whole local peaches
Rackhouse Reserve – A cuvee blend of our finest spirits barrels. Imperial milk stout aged in a combination of bourbon, whiskey and rum barrels
White – Back by popular demand and in bottles for the first time! Our take on a Belgian-style Witbier
For those looking at spending a fun filled weekend in Eugene, this also happens to be the same weekend as the long running KLCC Brewfest that takes place from February 9-10 at the Lane Events Center.
People interested in signing up on Alesong's mailing list to pre-order beers for pick up at the release party or direct shipping (AZ, CA, CO, CT, DC, FL, MA, NE, NH, NY, OH, OR, PA, WA, WI) can sign up and find out more info at alesongbrewing.com/join.
Alesong Brewing & Blending
80848 Territorial Highway
Eugene, OR