Alesong Brewing & Blending to Release Four New Blends for Summer 2022
|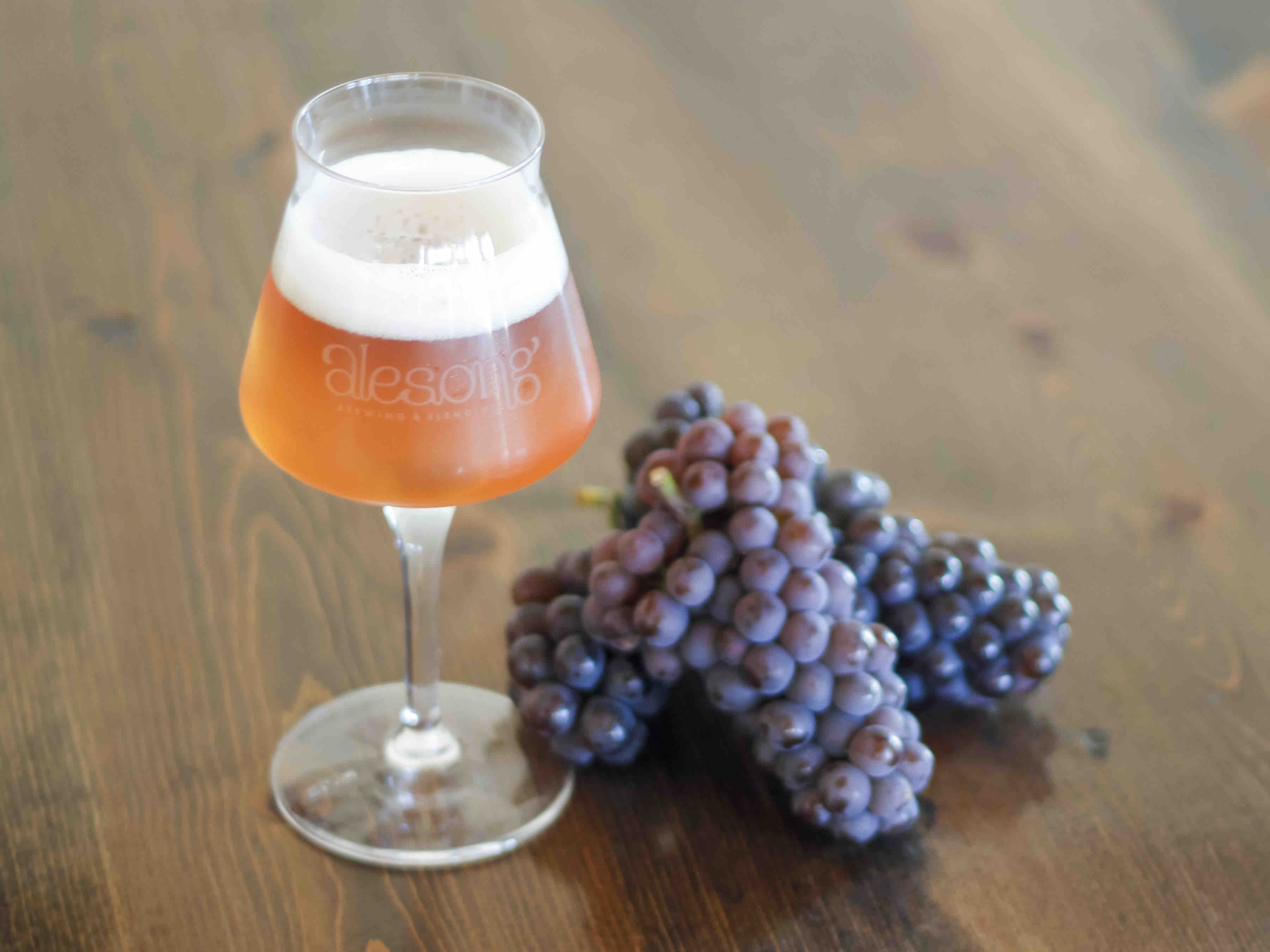 As we enter the month of August, Alesong Brewing & Blending is set to release four new barrel-aged blends at its countryside tasting room in Eugene, Oregon. The release will take place from Friday, August 12 – Sunday, August 14, 2022.
The four beer lineup for Alesong's Summer 2022 release is diverse. It will include two wine-beer hybrids, inspired by rosé and orange wine, the brewery's most hop-forward beer to-date, and a bold, double barrel-aged imperial stout.
Alesong Brewing & Blending 2022 Summer Beer Release:
Silver Lining – Our hoppiest beer yet, this juicy farmhouse ale is a very Alesong take on the PNW's favorite beer style and full of tropical flavors from El Dorado, Azacca, and Strata hops. (PNW Distribution, Tasting Rooms, Club)
Raindrops on Roses– Stunningly pink, this rosé-inspired farmhouse ale presents jammy flavors and aromas from a secondary fermentation on Pinot Noir grapes from King Estate. (PNW Distribution, Tasting Rooms, Club)
Showstopper– Aged in both bourbon and whiskey barrels, this stunner of an imperial stout was made for the Hult Center's 40th Anniversary and is sure to have you clapping for more. (Tasting Rooms, Club)
Terroir Project: King Estate– This orange wine-inspired beauty was made with Pinot Gris grapes harvested at King Estate, stomped in our cellar, and spontaneously fermented. (Club Exclusive)
"We have quite the lineup to share for this release," raved Alesong co-founder and Production Manager, Brian Coombs, in a statement. "From Showstopper, a big imperial stout made to celebrate Eugene's Hult Center, to Silver Lining, our "juiciest" beer yet! My personal favorite is Terroir Project: King Estate, our next beer made for Firestone Walker's multi-brewery collaboration. We chose to work with King Estate this year, using their biodynamically grown Pinot Gris grapes which we foot stomped in our cellar and fermented spontaneously on the skins to create an orange wine-inspired beer. It truly is amazing the depth of flavor complexity that comes from using naturally occurring microflora."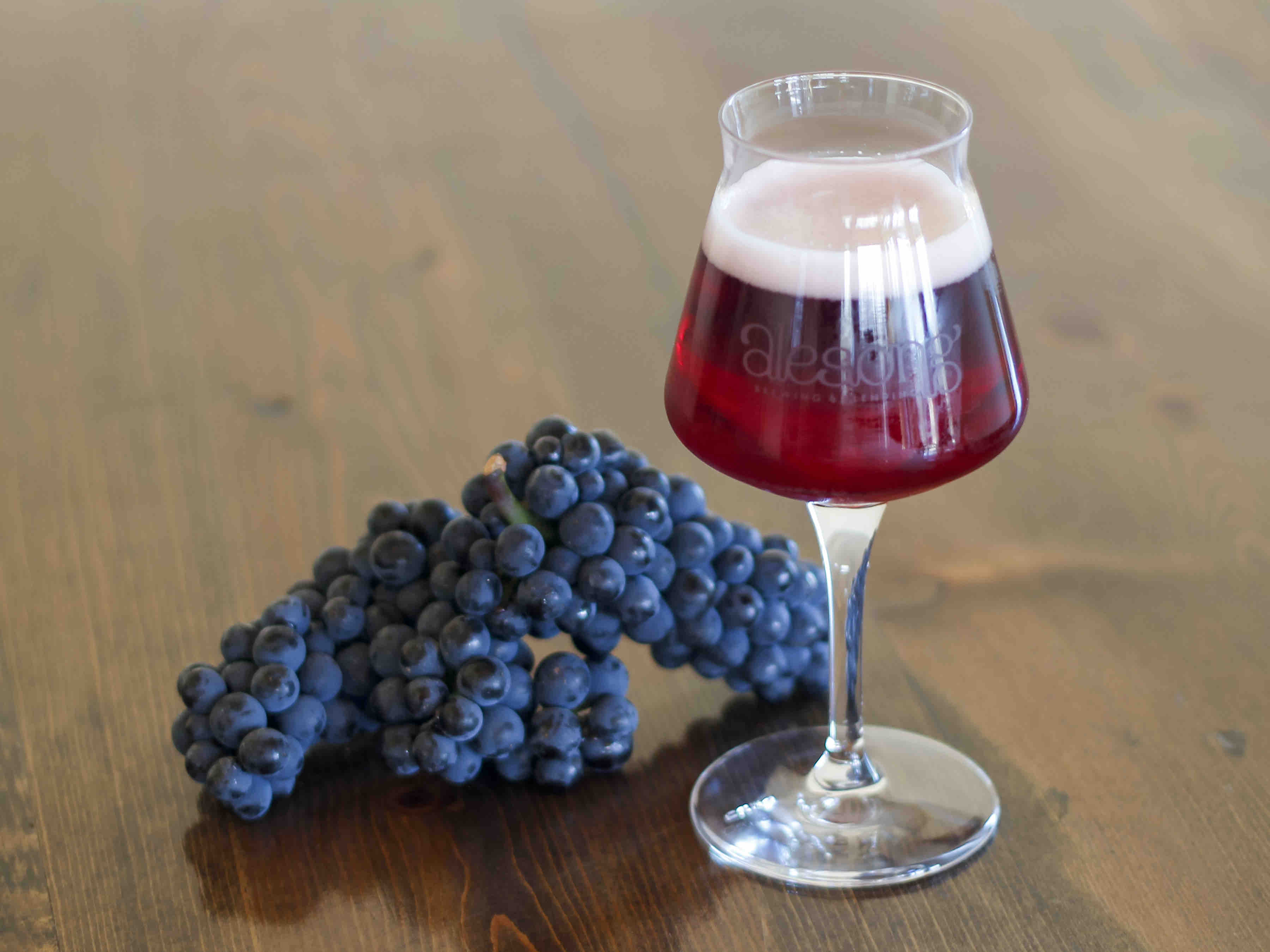 Both Silver Lining and Raindrops on Roses will both be available at retailers throughout the Pacific Northwest beginning in mid-August. However, Showstopper and Terroir Project: King Estate will only be available at the tasting rooms and to Blender's Circle bottle club members, respectively. Also, attendees of Alesong's Terroir Festival, that takes place on September 24, 2022, will also have the opportunity to sample the new Terroir Project: King Estate.
For more information on Blender's Circle membership, visit www.alesongbrewing.com/join. More information on each of the new beers can be found on the Alesong Brewing & Blending blog – www.alesongbrewing.com/blog.