Alesong on 5th Tasting Room Celebrates One Year Anniversary
|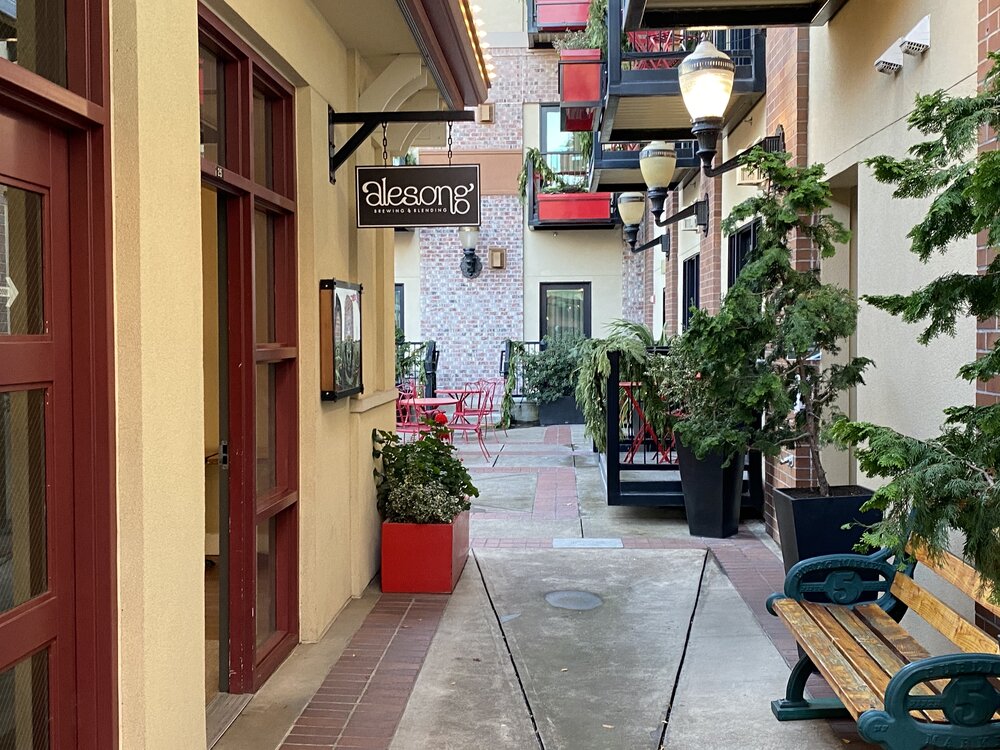 FOR IMMEDIATE RELEASE: On December 16th from 12-8pm, Eugene's Alesong Brewing and Blending is set to celebrate the first anniversary of its second location, Alesong on 5th, with club member pricing for all and a complimentary artisan chocolate with purchase. Located within 5th Street Public Market, Alesong on 5th is perched on the second floor of the marketplace with a heated outdoor patio adjacent to Inn at the 5th overlooking the Market District neighborhood. Open Sunday-Thursday 12-8pm and Friday-Saturday 12-10pm, the tasting room features Alesong's barrel-aged beer on draft, bottles to-go, a blossoming list of local wines, with charcuterie and small bites to complement.
When Alesong on 5th first opened last year, they were only able to sell bottles to-go due to Governor Brown's freeze order which went into effect the day they got their keys. In the months following, restrictions were lifted, and patrons were allowed to sit and enjoy a beer on-site and take full advantage of an in-town locale.
Throughout the year, Alesong was able to host local companies for their monthly Engage with Alesong partnership program, share in-person gatherings with the Eugene Symphony, host McKenzie River Trail Run coordinators and throw a cocktail-style release event for club members. "It's been really nice to be able to utilize a space right in the center of Eugene, to not only expand the availability of our beer but to have a place for our local community to gather," said Coombs. "Don't get me wrong, the brewery in the country will always be the heart and soul of Alesong, but it's really nice to have a downtown presence for all these community events. I think we're all looking forward to ways we can continue to bring the feel of the country into the city as the years go on.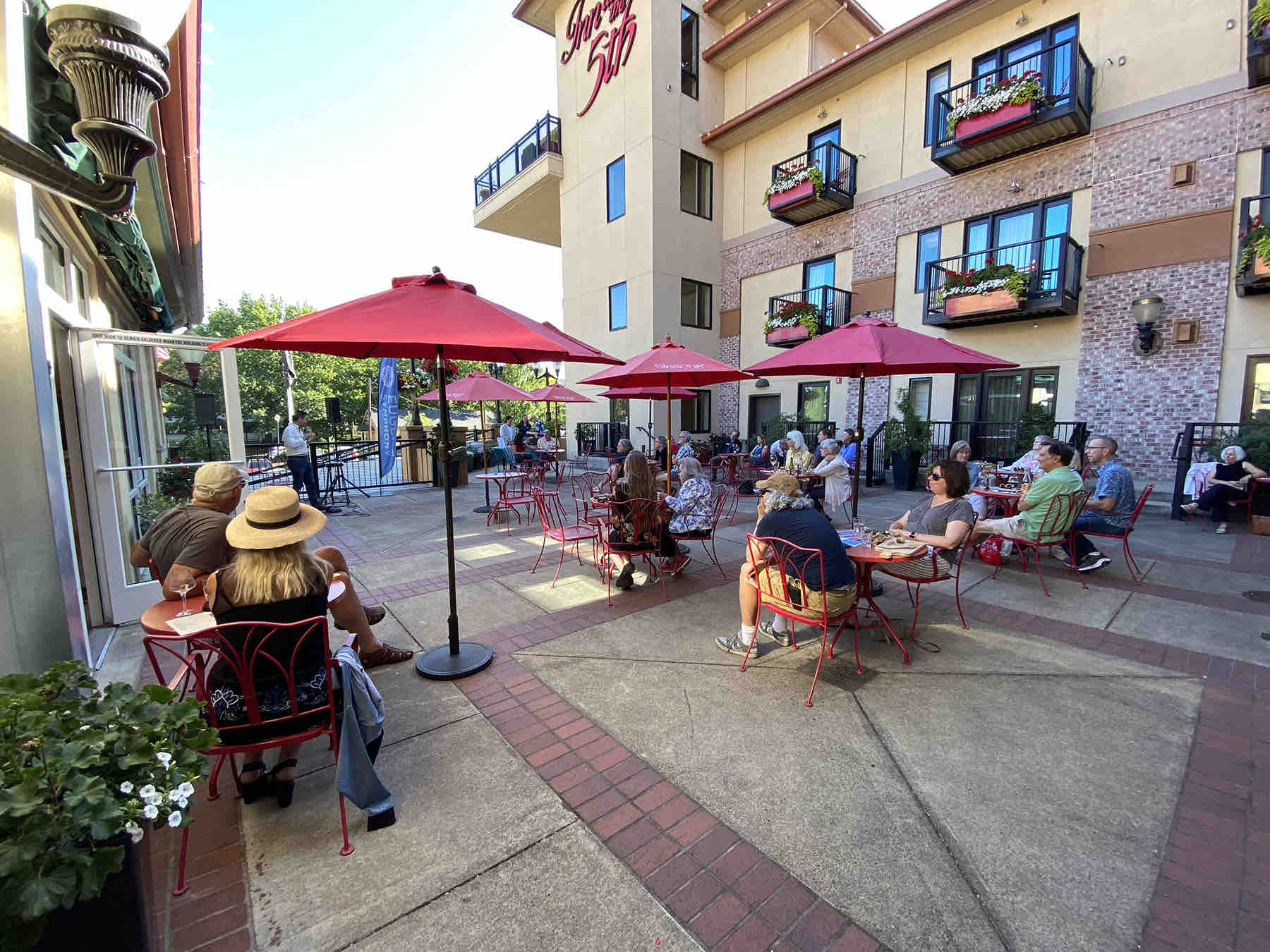 ABOUT ALESONG BREWING AND BLENDING: Alesong Brewing and Blending is a small artisan brewery based in the heart of Southern Willamette Valley wine country with a public tasting room in downtown Eugene. The all-barrel-aged brewery crafts unique and small-batch beers, brewing both wild and non-wild styles that span the flavor spectrum. Once the beer in barrels has matured, the team samples and selects each barrel individually to blend. Paying homage to old-world Lambic blenders and artisan winemakers, Alesong believes that the final, balanced blend of a barrel-aged beer is much more complex and satisfying than the sum of its parts or each individual barrel by itself. For more information, visit alesongbrewing.com.
ABOUT 5th ST PUBLIC MARKET: Situated in the heart of downtown Eugene, the 5th Street Public Market is the area's premier shopping destination. This locally owned property is the cornerstone of the 5th Avenue Historic Market District, an area that boasts interesting and unique shops, fine restaurants, boutique hotels, co-working space and luxury apartments, making it the hub of Eugene's retail shopping area in the downtown core. For more information, visit 5stmarket.com.