APEX Bar To Host 2018 Embrace The Darkness
|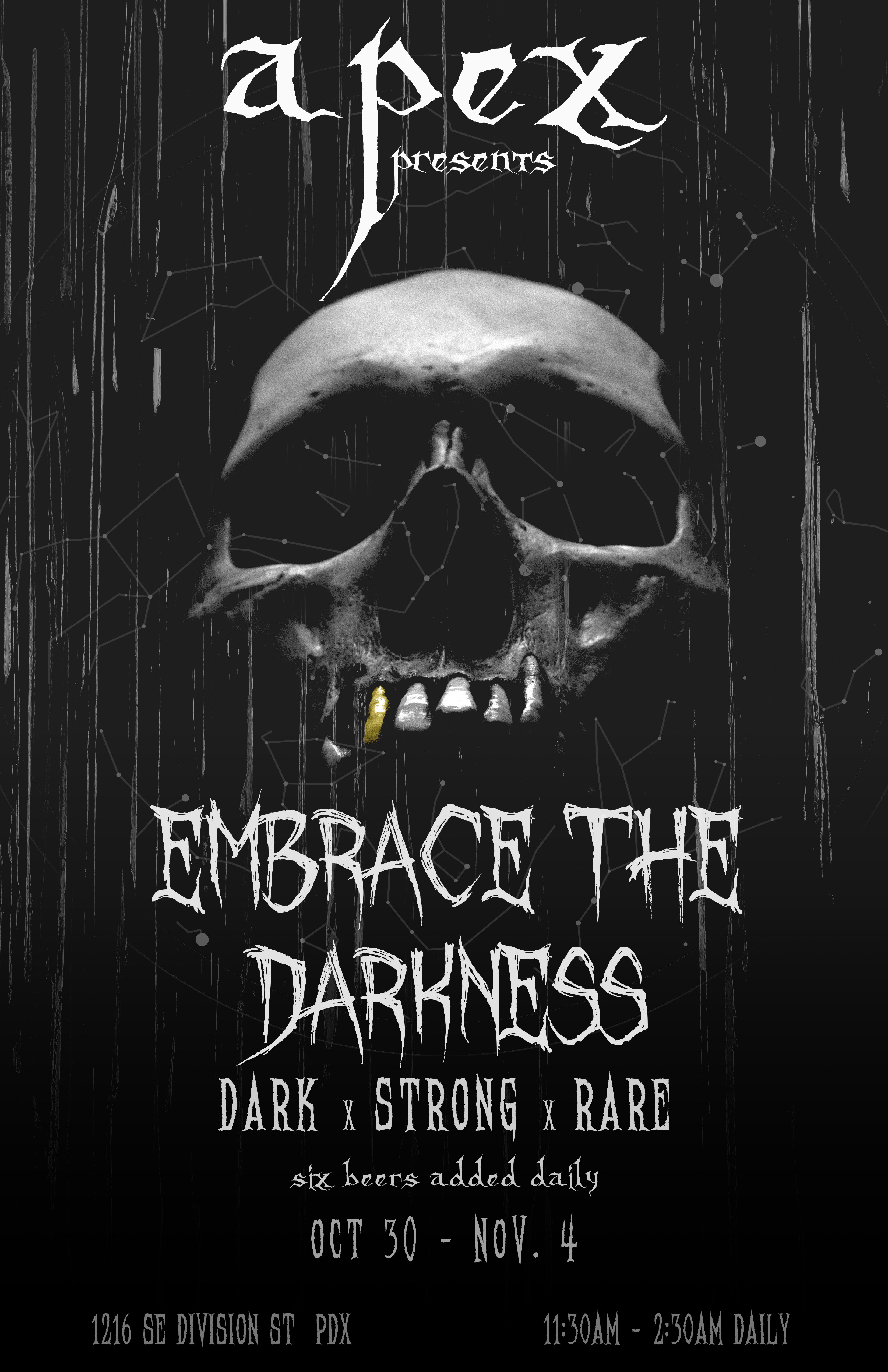 Fans of dark, bold, strong beer will be able to embrace the darkness at APEX Bar when we transition into November. APEX will host 2018 Embrace The Darkness from October 30th – November 4th.
Beginning on October 30th, APEX will begin tapping six of the best dark, strong and rare beers around. Six beers will be tapped at 11:30am each day for six consecutive days. Then on Sunday, November 4th Embrace The Darkness comes to a head with the end of Daylight Savings Time, as roughly 36 of the best dark beers around will be pouring.
In coming up with this year's tap list for Embrace The Darkness, APEX searched deep in its cellar to come up with some special beers to feature. What was found are plentiful barrel-aged stouts, barleywines, and old ales. These hearty brews that will dominate the tap list include beers from Firestone Walker, Fremont, Prairie, and many more.
Beers will be announced in advance via Instagram & Twitter @APEXBar. First come, first served. No advance tickets or reservations.
APEX Bar
1216 SE Division St,
Portland, OR 97202