Ascendant Beer Co. Launches With Maletis Beverage
|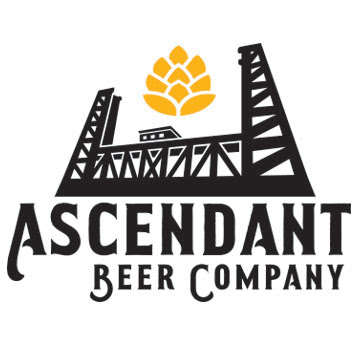 The latest brewery to join the portfolio at Maletis Beverage is the freshly re-branded Ascendant Beer Company. Originally known at PINTS Brewing, two months ago the brewery that is owned by Zoiglhaus Brewing decided that its brewery in Old Town needed a fresh look.
The newly named Ascendant Beer Co. will concentrate on small batch brewing of a wide array of beer styles. Earlier this year Noah Palmer joined the brewery in Old Town to lead the 3.5-barrel brewhouse under the guidance of Alan Taylor, brewmaster at Zoiglhaus Brewing.
Now Maletis Beverage will distribute the two breweries beers. The core lineup consists of four styles that will be accompanied by consistently rotating beers with an emphasis on creativity and experimentation. Here's a preview of its beer lineup.
Glow & Plunder – International Pilsner
Vertical Lift – New England IPA
Rolling Blackout – American Stout
Van Run Red – Northwest Style Red Ale
To begin this new distribution agreement with Maletis Beverage, Ascendant Beer will partner up on three launch events from November 7-9, 2018. Here are the details:
Bridgetown Beerhouse – Wednesday, November 7th, 6:00-9:00pm
Belmont Station – Thursday, November 8th, 5:00-8:00pm
Loyal Legion – Friday, November 9th, 5:00-8:00pm