Ashland Hills Hotel & Suites to Host Brine, Brew & Barrel
|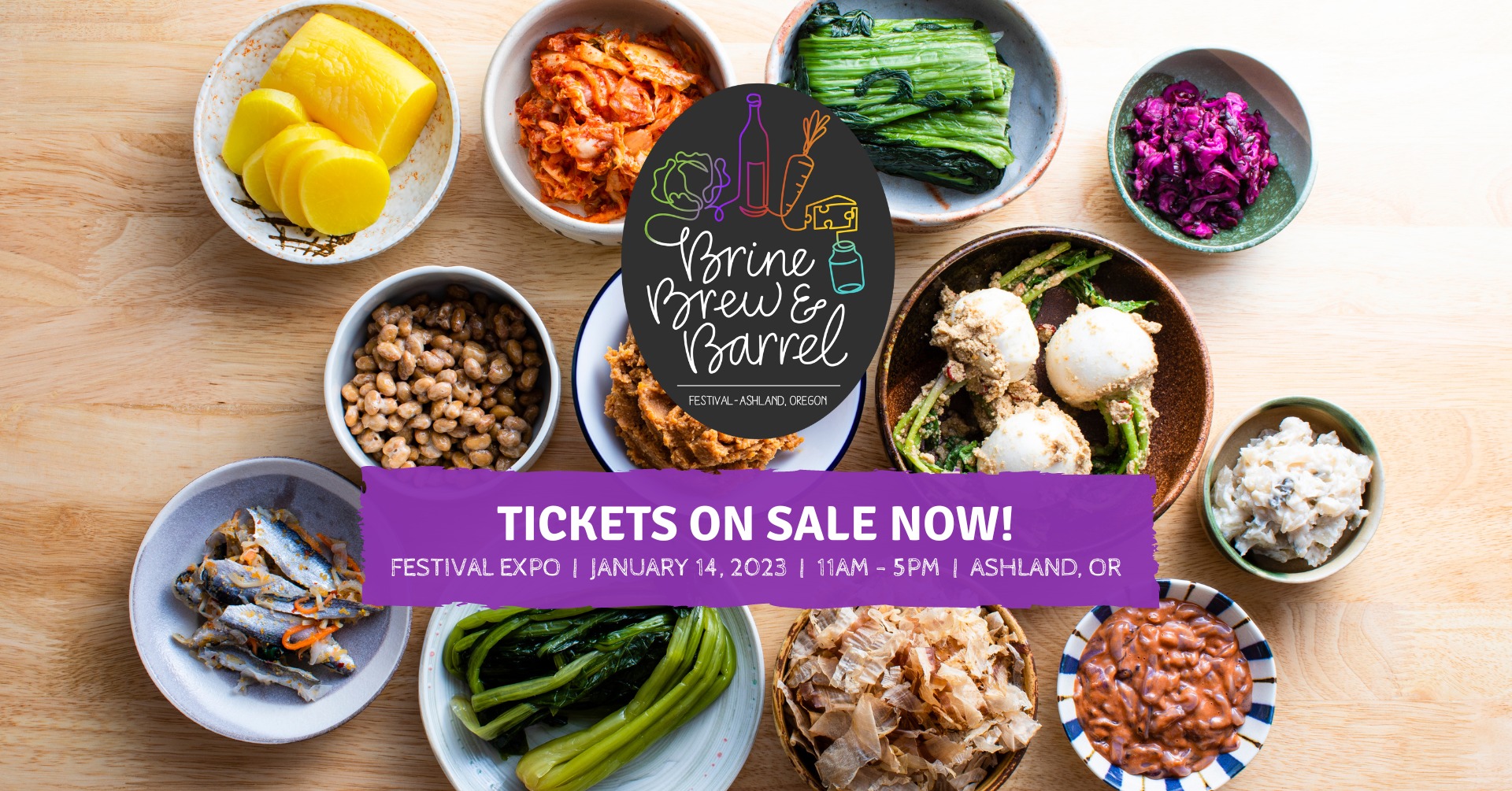 It's been nearly three years since the Brine, Brew & Barrel Fermentation Festival has taken place in Ashland, Oregon. The once annual event returns to the Ashland Hills Hotel & Suites from January 13-15, 2023.
The festival celebrates the multi-cultural culinary tradition of fermented products including pickles, krauts, kombucha, beer, wine, cider, mead, chocolate, cheese, coffee, sourdough, and everything in between. The event marks the return of this popular festival, which hasn't taken place in-person since January 2020, due to the global pandemic.
Brine, Brew & Barrel offers an epic culinary journey around different fermentation styles and techniques, with plenty of opportunity to explore new and familiar flavors. Visitors will enjoy an all-day vendors exposition, workshops and demonstrations, activities for the whole family, and other fermentation focused events.
"We are thrilled to be hosting Brine, Brew & Barrel in-person in 2023, which will bring festival goers, foodies and families together to explore all of the culinary delights that fermentation has to offer," said Karolina Lavagnino, spokesperson for Neuman Hotel Group and festival coordinator. "We're looking forward to hosting the beer and kombucha breweries, cideries, cheesemakers, hot sauce producers, bakers, chefs and other artisans to Ashland for a fun weekend of demos, workshops, tastings and other festivities."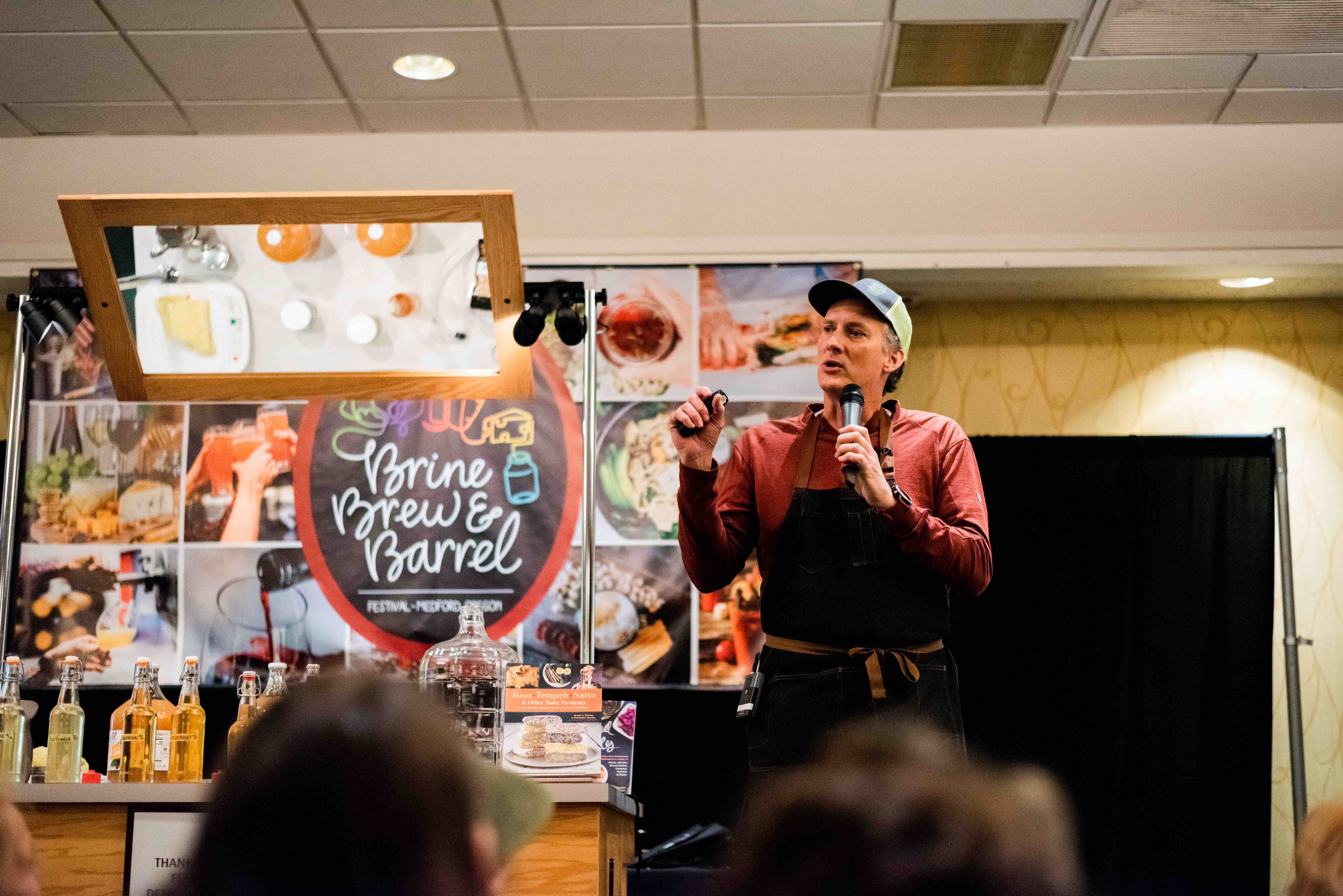 Brine, Brew & Barrel festivities will kick off Friday night, January 13, at the historic Ashland Springs Hotel with the sold out BrewBash, a 3-course dinner showcasing Rogue Ales beautifully paired with a special menu crafted by Larks Home Kitchen Executive Chef, Franco Console.
On Saturday, the main festival held at Ashland Hills Hotel & Suites will offer a vendor tasting event as well as hands-on workshops, demos and talks with fermentation experts including Alex Lewin and Kirsten Shockey. Fermentation festivities will end with a Hot Sauce and Bloody Mary Brunch on Sunday, January 15.
Expo passes are available for $20 for Saturday, January 14. Children 12 and under attend for free. For tickets and more information, visit http://www.oregonfermentationfest.com/tickets/
If you want to stay at the Ashland Hills Hotel & Suites, the Overnight Festival Package is still available as Ultimate Brine, Brew & Barrel Package and Brew Bash Festival Package have already sold out.
The Overnight Festival Package starts at $149 and is available for booking on Friday, January 14 or Saturday, January 15. It includes:
Overnight stay for two guests at Ashland Hills Hotel & Suites
Welcome gift: festival tote bag and a bottle of Rogue Ales beer
Two festival tickets to the Brine, Brew & Barrel
Complimentary hot breakfast buffet
Free parking & Wi-Fi
Access to hotel amenities including: outdoor jacuzzi, fitness center, tennis and pickleball courts
Additional details can be found online at: http://www.oregonfermentationfest.com/package/
Ashland Hills Hotel & Suites
2525 Ashland St.
Ashland, OR 97520