Baerlic Brewing Presents its 6th Annual WoodWorker Holiday Market
|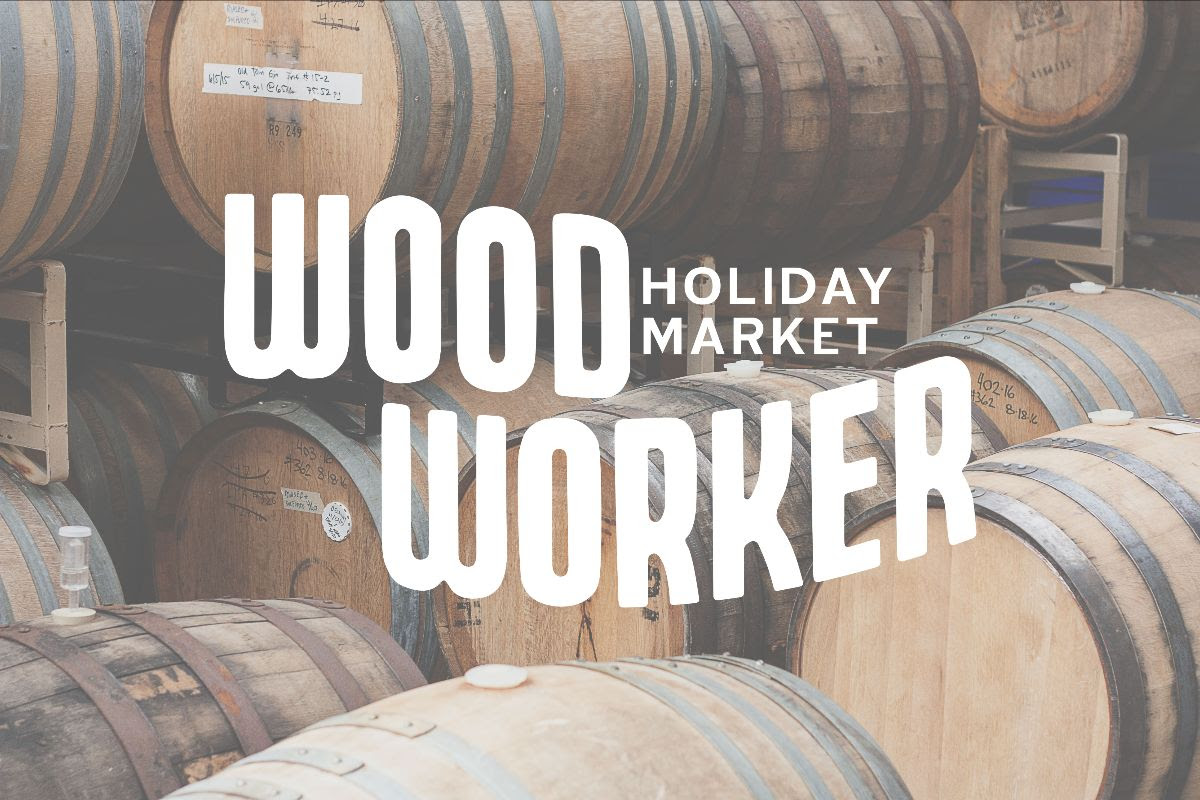 November 29th, 2021 – Our 6th Annual WoodWorker Holiday Market and Cellar Sale is a celebration of all things inspired, made and evolving from nature's most honest material—wood. From furniture to housewares; syrups to aged cheeses; jewelry to pizza; coffee to beer, wood has inspired scores of artisan makers in and around Portland. This is a celebration of them!
"After all we've been through over the last 2 years, we're beyond excited to come together for the return of our favorite event! And as a major upgrade for this year, we will be hosting this in our new 6,000 square foot taproom AND we'll be shutting down the whole block for an indoor/outdoor event of your dreams! Plus we'll have a live chainsaw sculpture carving…cuz who doesn't love chainsaws!!" – Ben Parsons, Co-Owner
6TH ANNUAL WOODWORKER HOLIDAY MARKET – Sat, Dec 4th 11am-6pm • All Ages!
For 2021 we have 21 wonderful wood focused makers confirmed; ranging from toys to candles, jewelry to cheese, salvaged wood art to whisky, and everything in between.
2021 Vendors:
Are You Going Places, Arc Art, Best Coast Candle Company, Briar Rose Creamery, Brit's Table Co, Brothers Blump, Bull Run Distillery, Epic Engineering NW, Papa Don's Toys, Plan B Salvation, Poest's Wood, Rescued Oregon Timber, Sacred Elements, Shwood Eyewear, Taylor-Made Woodworking, Vital Energy Arts, Vitreluxe, Water Avenue Coffee, Wolf's Apothecary and Xylem Jewelry
PLUS a live chainsaw sculpture carving by Oregon 3D Art and Chainsaw Sculpture!
In addition to our annual WoodWorker Barrel Aged Beer Series cellar sale (see more below), we'll be taking over the taps with as many new and vintage WoodWorker draft beers as we can fit. Don't miss out!
A few times a year, we design and brew beers destined to lead double lives—first as a brewery fresh beer and second as a beer that will aged in oak barrels for months or years at a time. This working of the wood, the evolution of liquid and solid, is the foundation for our ongoing WoodWorker Beer Series and the inspiration for The WoodWorker Holiday Market.
In addition to a few brand new WoodWorker Barrel-Aged beer releases this year, we'll be pulling vintages from year's past for an epic celebration of our cellar! These are super limited quantities of beers from years past and only available day of. Don't miss out!