Baerlic Brewing to Celebrate 5th Anniversary
|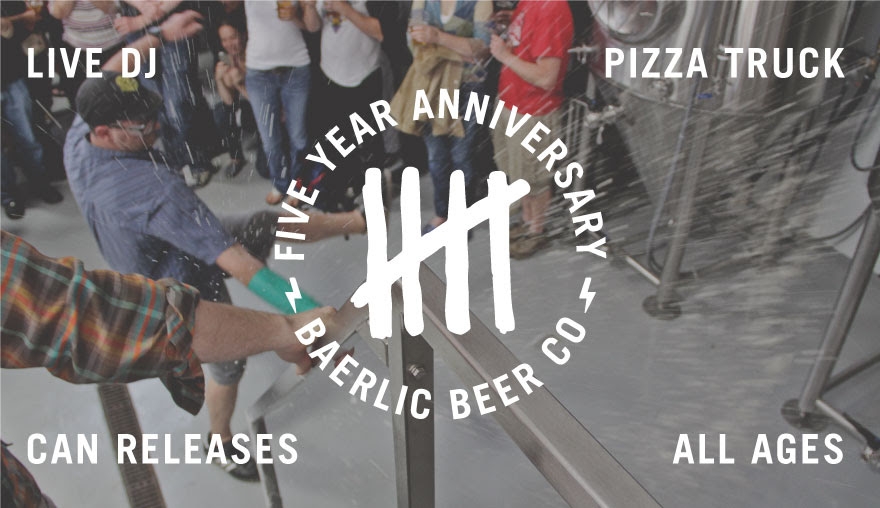 Five years ago two homebrewers, Ben Parsons and Rik Hall founded Baerlic Brewing inside the former home of Kettlemen's Bagels in Southeast Portland. On Saturday, June 29th the brewer will host its 5 Year Anniversary Party from 5:00-11:00pm. To mark this milestone Baerlic will release two special beers – Louder, More Punk Rock Double Hazy IPA and Baerlic Beechwood Aged American Lager.
Baerlic will open its doors at Noon but when 5:00pm hits there will be a full celebration. Gracie's Apizza will be slinging pizza pies and the DJ starts spinning music soon thereafter.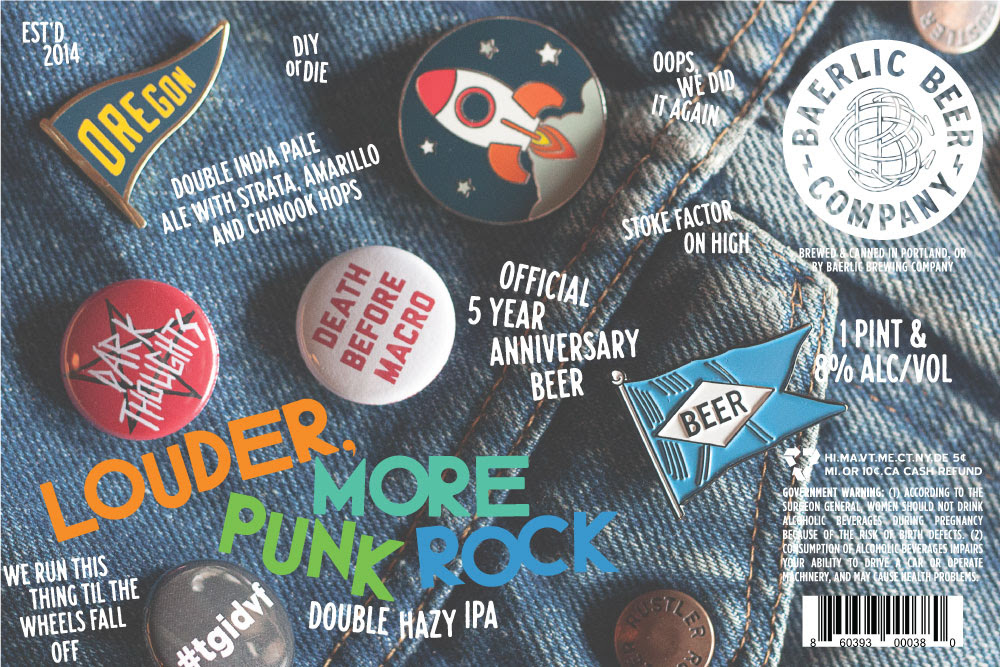 On Saturday Baerlic will release two new beers. Louder, More Punk Rock Double Hazy IPA is an imperial take on it is Punk Rock Time IPA. In brewing this big 8% ABV New England-style Double IPA, Baerlic used 7 pounds of Oregon grown Strata, Amarillo and Chinook hops per barrel!
Five years ago, we started this company to make the best damn beer we could. With a stubbornly independent mindset and a heads down work ethic, we have strived to become better every day or die tryin. It is with this that we say from the bottom of our hearts and pint glasses, thank you and CHEERS! – The Baerlic Family!
And since there may be a few that don't want this bold IPA, Baerlic is also releasing a more approachable lager with its Baerlic Beechwood Aged American Lager. This 4.8% ABV American style lager was aged on German Beechwood for a rounded and slightly sweet flavor in a dry and crisp classic Lager.
In addition to the two new beer releases, Baerlic will also be serving up some special vintage beers from its cellar alongside a few WoodWorker bottles available for onsite consumption or to go.
Baerlic Brewing
2235 SE 11th Ave.
Portland, OR 97214