Bailey's Taproom Hosts BarrelHouse Brewing Portland Launch
|
When one thinks of beer from Paso Robles, California, its most likely Firestone Walker that is first mentioned. Though they are the big player in the city of 32,000 residents, BarrelHouse Brewing is one of the newer brewers in town.
Founded in 2012, BarrelHouse Brewing has been growing in brewing capacity and in locations as it now has three taprooms in San Luis Obisbo, Visalia, and its original location in Paso Robles. BarrelHouse Brewing is known for its small batch, barrel-aged and wild beers.
On Tuesday, March 13th, Bailey's Taproom will host the Portland Launch Party for BarrelHouse Brewing. Its new availability in Portland is from its working with our local distributor, Running Man Distributing.
Join the owners and brewers of BarrelHouse Brewing later today at Bailey's Taproom from 5:00-8:00pm as Bailey's will have seven of the brewer's beers on tap.
Bailey's Taproom BarrelHouse Tap List:
Othello – This dark sour was aged with cacao nibs and vanilla in bourbon barrels for just the right amount of time.
Visialia – Brewed with Barbera grapes from Visalia, CA and infused with Ethiopian coffee – notes of cranberry, lightly roasted coffee, vanilla, cherry, and subtle grape tannins with medium acidity and a semi-sweet finish.
IPA – Unfiltered West Coast IPA around a unique blend of specialty hops delivering mouth-watering juicy dankness; 7.5% ABV.
Mango IPA – A crushable balance of citrus hops, mango goodness, and smooth finish truly puts this beer in a league of its own; 6.2% ABV.
Juicy IPA – This bright tropical NE-style IPA boasts low bitterness and an incredibly juicy aroma; 6.5% ABV.
Sunny Daze – Refreshing Citrus Blonde Ale with Clementine oranges; 5.2% ABV
Cherry Saison – Tart red cherries were refermented on a Saison base to create an incredibly approachable and refreshing sour for everyone; 6.4% ABV
Bailey's will also be selling bottles of Nuestra Pina Pineapple Wild Sour.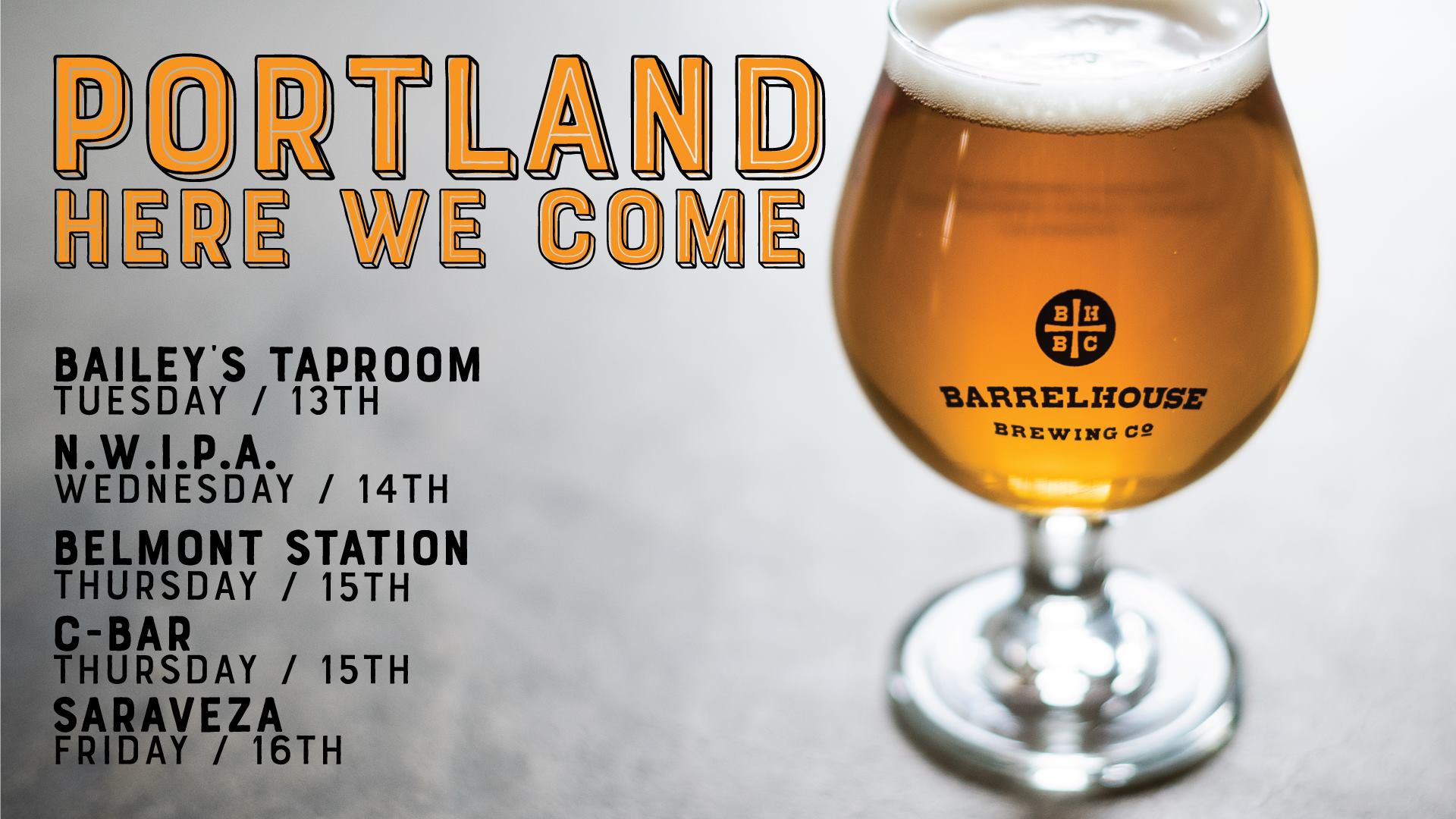 After the launch at Bailey's Taproom, BarrelHouse will be at N.W.I.P.A. on the Wednesday, March 14th, Belmont Station on Thursday, March 15th, C-Bar on Thursday, March 15th, and Saraveza on Friday, March 16th. Look for year-round beers like Mango IPA, Juicy IPA, Sunny Daze, as well as barrel-aged Imperials and Sour beers at these other events.
Bailey's Taproom
213 SW Broadway
Portland, OR 97205