Bailey's Taproom & The Upper Lip January 2018 Events
|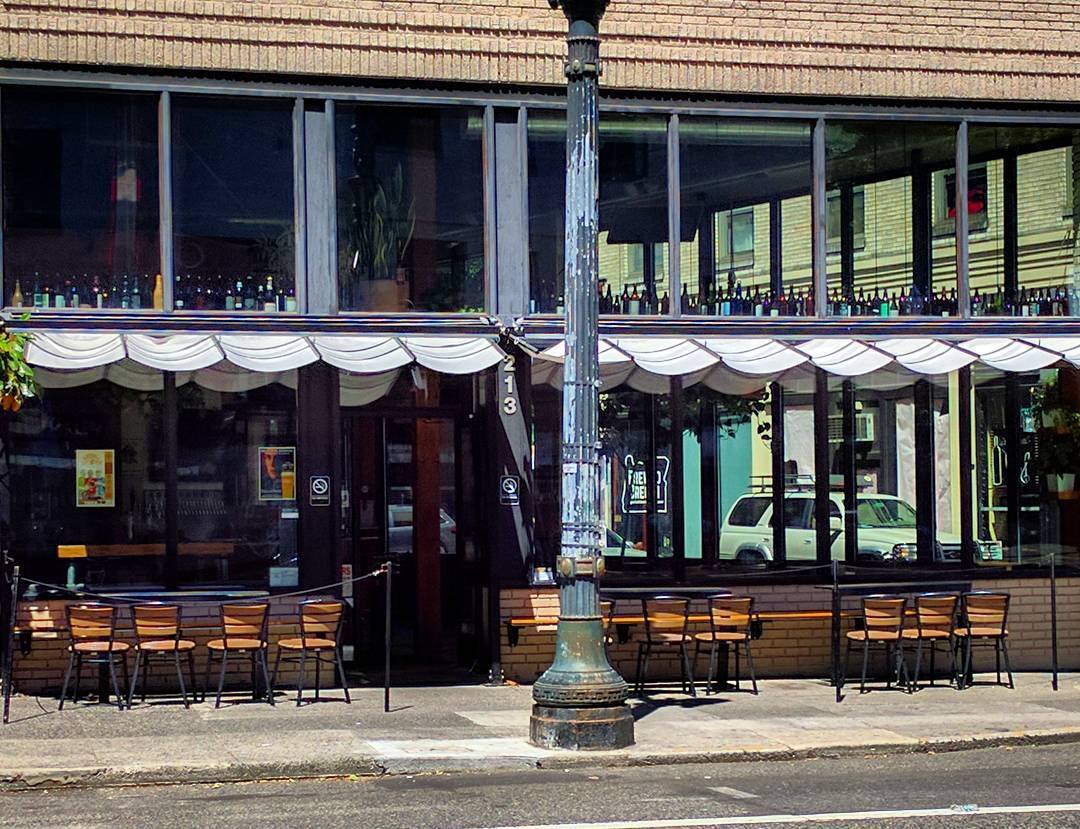 With 2018 just around the corner Bailey's Taproom is ready to leave 2017 in the rearview mirror and welcome in the New Year with three events during the month of January. After celebrating its 10th anniversary last year and hosting the most events it ever had to honor this milestone, it looks as if the team at Bailey's plans to keep the fun rolling into the coming year.
Mark your calendars for Blend Your Own Coffee Stout on January 9th (at The Upper Lip), 9th Annual CellarFest on January 20th, and Engine House No. 9 Meet the Brewer on January 30th.
Blend Your Own Coffee Stout
Tuesday, January 9 – 5:00-8:00pm
Taking place up above Bailey's Taproom at The Upper Lip, Running Man Distributing is bringing in Perennial Artisan Ales and Ex Novo Brewing for Blend Your Own Coffee Stout.
Perennial's Sump is an annual Imperial Stout release that is proudly blurring the lines between beer and coffee. They've decided to separate the two parts so you could masterfully blend your own coffee stout. We got local heroes, Ex Novo, on board for this event to do something similar with Case Study Coffee here in Portland. And just for good measure, we asked the Imperial Restaurant team to bake some sweets that would pair well with your coffee & beer blended creations. Representatives from both breweries will be on hand to talk us through the blending process and share their inspired caffeinated experiences.
Blend Your Own Coffee Stout Tap List:
from Perennial
-Prodigal Imperial Stout base beer
-Sump Coffee Kyoto-style coffee
-Sump Imperial Stout
-Coffee Abraxas
from Ex Novo
-Non-Coffee Quaker Shaker Oatmeal Stout base beer
-Case Study coffee
-Kill the Sun
-Nevermore
9th Annual CellarFest
Saturday, January 20 – Noon-Midnight
Back for it's 9th consecutive year, CellarFest returns on Saturday January 20th with more hits from the basement! CellarFest is the last remaining event owner Geoff Phillips curates every year and it looks like he's pulling out a wide range of styles with what has to be our finest list yet and its free to enter.
Here's a peek into what Geoff will be pulling out of the cellar…
Preliminary 9th Annual CellarFest Tap List:
Alaskan '08 Barleywine
Anchor '11 Old Foghorn
Beer Valley '12 Black Flag
Deschutes '09 Mirror Mirror
Fort George '15 Anni, Are You Oak Aged?
Full Sail '12 Top Sail
Golden Valley '12 Black Panther
Great Divide '11 Chocolate Oak Aged Yeti
Hair of the Dog Fred Barleywine
Hopworks '10 Noggin Floggin
North Coast '11 Old Stock
Russian River '14 Supplication
Sierra Nevada '14 Ovila Abbey Quad
Stone '10 Oaked Arrogant Bastard
Terminal Gravity '08 Festiveale
The Bruery '13 Oude Tart
Uinta '13 Labyrinth
Widmer W'11 Imperial Stout
Fish '10 Squared Barleywine
Engine House No. 9 Meet the Brewer
Tuesday, January 30 – 5:00-8:00pm
Bailey's Taproom has partnered with Shelton Bros. Oregon to host Engine House No. 9 Meet the Brewer event. Tacoma's finest is coming to Bailey's to share some exclusives from the Shelton Bros. Oregon catalog. Shane, the head brewer, will be in house to discuss the brewery, the beers, and E9's rich history
Engine House No. 9 Tap List:
The Duel Wild Ale (with Raspberries & Bing Cherries)
Nectarberry Farmhouse
Meraki #2 (Blueberry Sour)
Dark Passenger (Imperial Stout w/ Brett C)
Sno-Cru (Barrel blend of Dubbel, Trippel & Imperial Stout on Brett C)
Belgian White
Bailey's Taproom
213 SW Broadway
Portland, OR 97205
The Upper Lip
720 SW Ankeny St.
Portland, OR 97205