Bailey's Taproom To Launch New Hausbier and CrowlerHour
|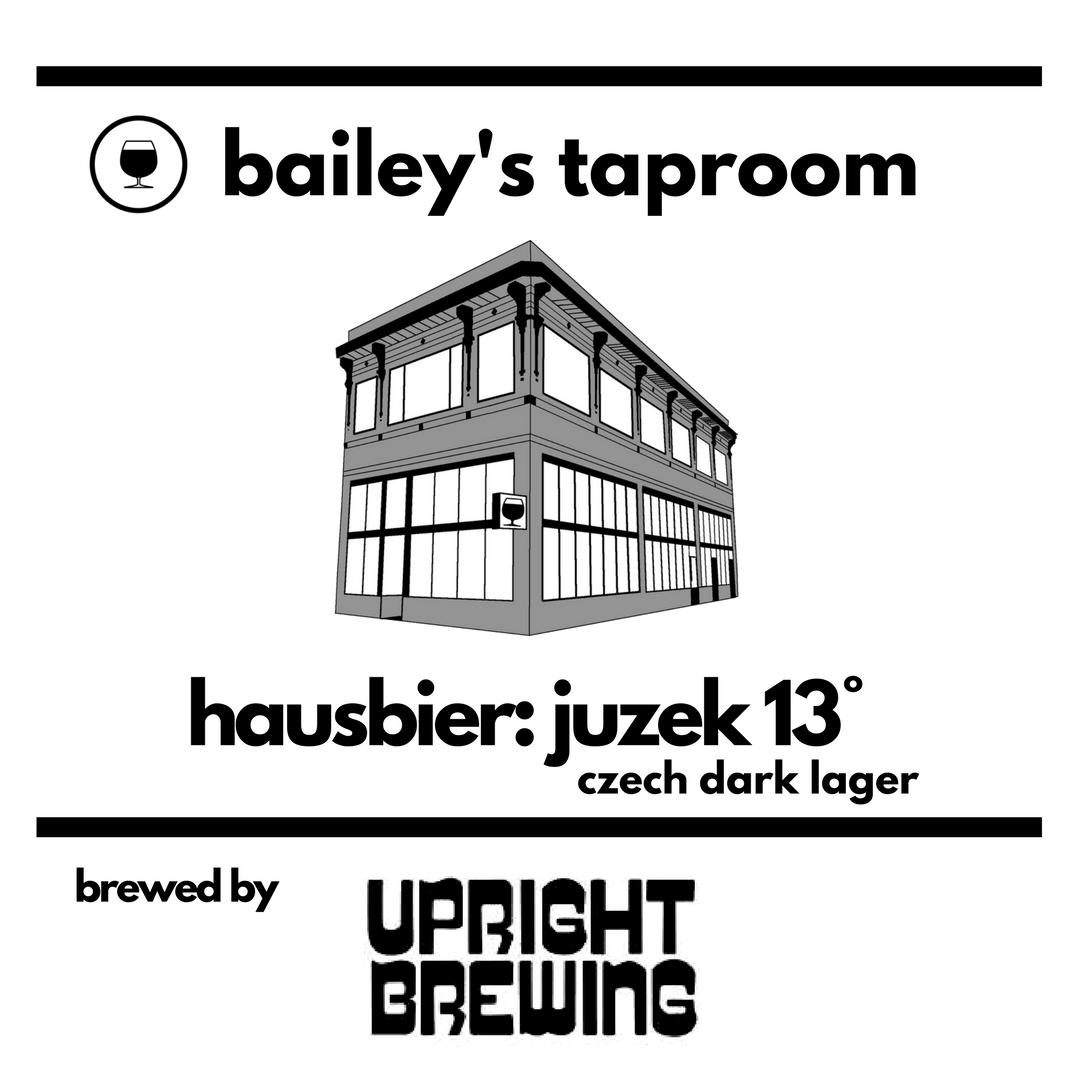 As we fully enter the month of February Bailey's Taproom has announced its new Hausbier for this quarter as it teams up with Upright Brewing on Hausbier: Juzek 13°. Bailey's has also begun offering a new discount on Crowlers to go with its new CrowlerHour that offers a 30% discount when ordered in person or online between the hours of 3:00-6:00pm each day all month long.
In other news related to Bailey's Taproom it has closed its walk in portion of the business for its BrewedOregon retail store. BrewedOregon will continue as an online store only.
Here are additional details on both the new Hausbier: Juzek 13° and Bailey's new CrowlerHour…
New Hausbier
Launched at the tail end of 2016, the Bailey's Taproom Hausbier program is a quarterly rotating collaborative series of sessionable beers that reflect our seasonal drinking habits. Beers rotate through our system so quickly, that we started to miss the experience of continuously returning to a pint of the same beer over time.
For this quarter's edition, we teamed up with our good friends and long-time Bailey's favorites, Upright Brewing. We approached brewer, Alex Ganum, about the possibility of brewing one of our new favorite styles, Czech Dark Lager. Coincidentally, he was already planning on making one!
The Beer Judge Certification Program (BJCP) just added the style category for Czech Dark Lager in 2015 even though the style has been brewed in Europe for hundreds of years. American breweries keen on lagers and historic styles have been brewing their own versions of this dark lager for a few years but we've only seen a few pass through our taproom.
Here's the BJCP description:  "A rich, dark, malty Czech lager with a roast character that can vary from almost absent to quite prominent. Malty with an interesting and complex flavor profile, with variable levels of hopping providing a range of possible interpretations."
Named from the Czech Republic-based upright bass manufacturers, Hausbier: Juzek 13° should make it on tap in early February!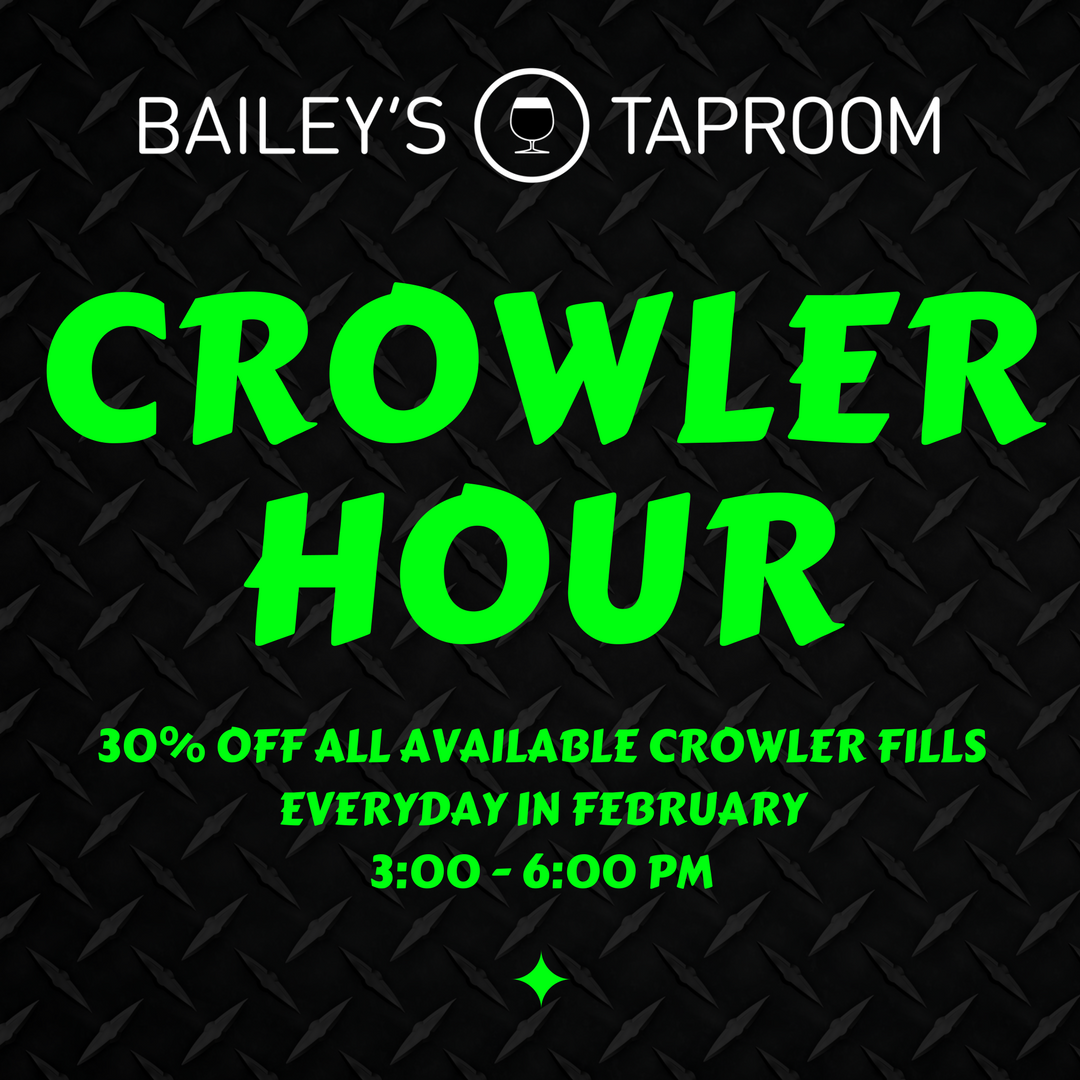 Crowler Hour
We love crowlers and we think you should too! That's why we're excited to launch "CrowlerHour". Throughout the month of February we'll be offering great prices on crowlers daily.
Simply put – Stop by (or shop online) between the hours of 3:00PM – 6:00PM and get 30% off all available crowler fills! All online crowler orders will also be discounted during those times and the price will be reflected on the website. Just order online during CrowlerHour and pick them up when you're ready.