Bale Breaker Launches In Oregon With Maletis Beverage
|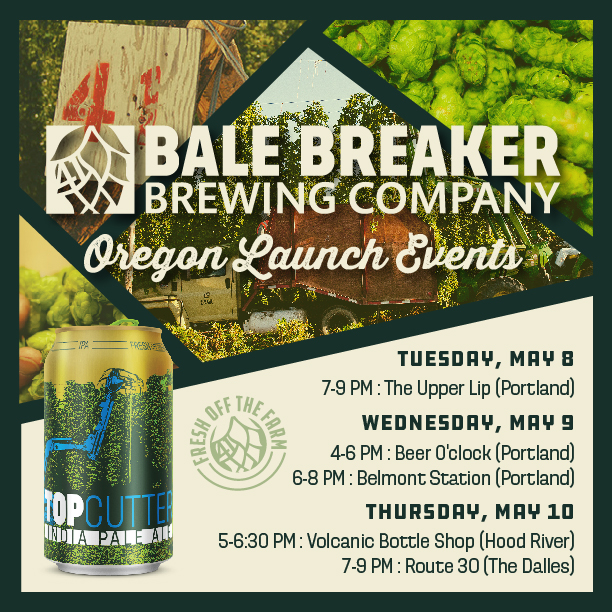 Nestled in the hop fields of B.T. Loftus Ranches in the Yakima Valley sits Bale Breaker Brewing. Hop fields surround its 30-barrel brewhouse in a 27,000 square foot facility. It's a beautiful place to visit during the summer months as hop aromas fill the air throughout the valley.
Founded in 2013, this family owned brewery has been deep roots in agriculture and more specifically hop farming that dates back to 1932. Now in its fourth generation of hop farming at B.T. Loftus Ranches, the great grandchildren; Kevin Smith, Meghann Quinn, and Patrick Smith along with Meghann's husband Kevin decided to open a brewery.
In five short years Bale Breaker has grown to become the fifth largest independent brewery in the state of Washington. This past year the brewery exceeded 23,000 barrels and with recent tank expansion the brewery has capacity of just over 32,000 barrels.
During the past year the brewery has also assembled a larger team, including three full time QA staff, giving Bale Breaker the resources to expand its production of high-quality, hop-forward beers. Now this brewery from Moxee, Washington has entered the crowded craft beer market of Oregon.
"Oregon craft beer drinkers have been asking for our fresh-off-the-farm beers, like Topcutter IPA and Field 41 Pale Ale, and we are excited to be able to make them available." said Meghann Quinn, co-owner and president, in a statement.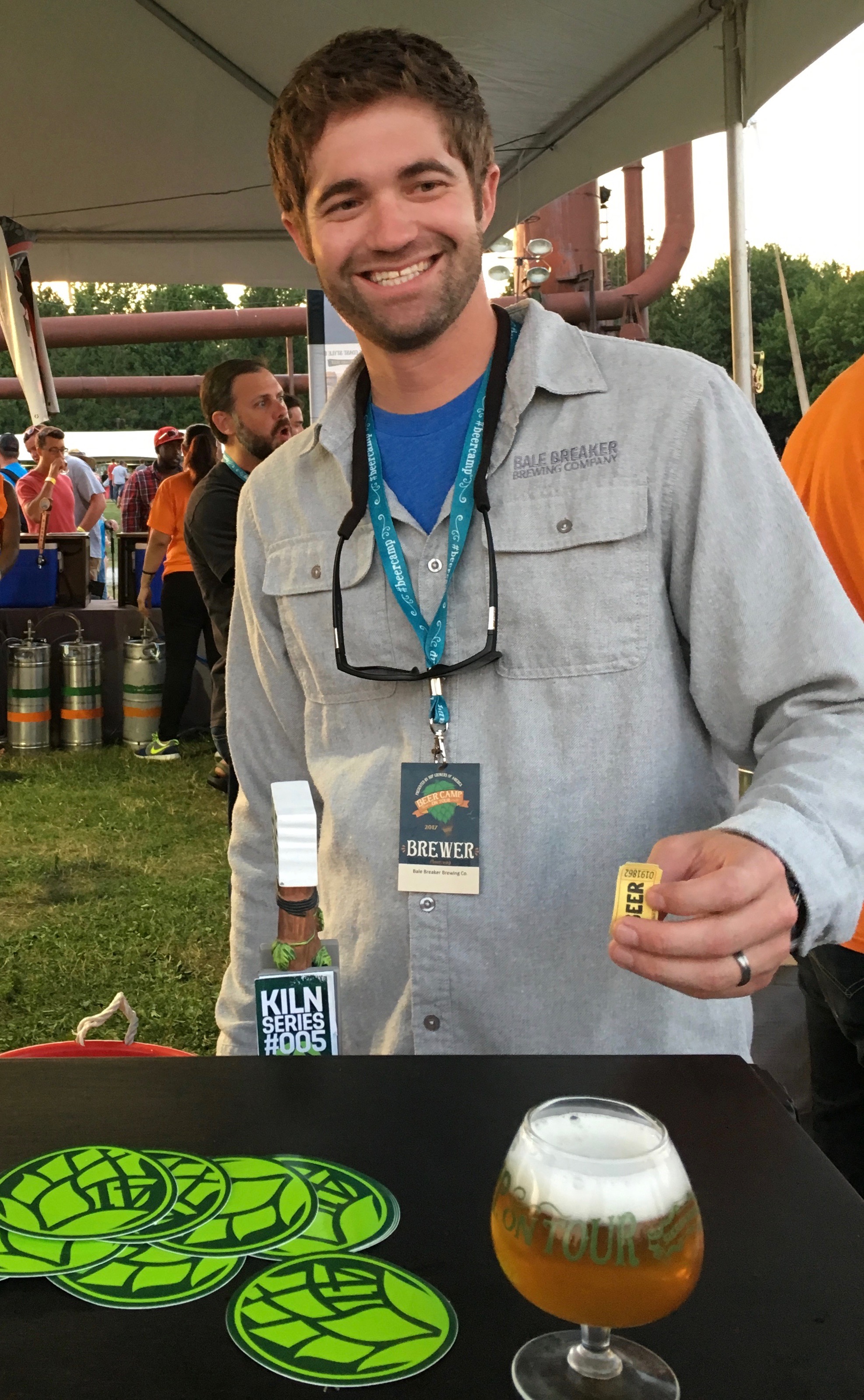 "Maletis Beverage is thrilled to bring fresh off the farm Bale Breaker beer from the Yakima Valley to the great State of Oregon," said Rob Maletis, owner of Maletis Beverage, in a statement. "A fourth-generation hop-growing family partnering with a fourth-generation beer distributor makes this partnership extremely unique. Our entire team at Maletis Beverage is eager to bring the world-class portfolio of Bale Breaker beers to our retailer partners in Oregon."
"Our strategy has always been to stay close to home, and Oregon allows us to do that," said Kevin Quinn, Bale Breaker co-owner and sales manager, in a statement, "We know Maletis is a partner who shares our entrepreneurial spirit and values."
A variety of Bale Breaker beers will be tapped at launch events May 8-10, including some limited-release, small-batch beers brewed on the Yakima brewery's 5-barrel pilot system and typically only found at their onsite taproom, like Piper's Comet IPA, Equis Barrel-Aged Brett Blonde, Wood & Wire Imperial Stout, Wandering Creek Hazy IPA, and more.
Here's a rundown on the Bale Breaker Launch events in Portland, Hood River and The Dalles. The fun begins this evening at The Upper Lip with a Bale Breaker total tap takeover.
The Upper Lip (Portland)
Tuesday, May 8 – 7:00-9:00pm
Tap List (Beers Tapped by 5:00pm):
Field 41 Pale Ale
Piper's Comet Pale Ale
Topcutter IPA
Bottomcutter IIPA
Leota Mae IPA
Awesomesynthesis India Pale Kolsch
Raging Ditch Dry-Hopped Blonde
Dormancy Breakfast Stout
Wood + Wire Imperial Stout
Exquis Barrel Aged (French Oak) Blonde w/ Brett
Beer O'clock (Portland)
Wednesday, May 9 – 4:00-6:00pm
Belmont Station (Portland)
Wednesday, May 9 – 6:00-8:00pm
Volcanic Bottle Shoppe (Hood River)
Thursday, May 10 – 5:00-6:30pm
Route 30 Bottles & Brews (The Dalles)
Thursday, May 10 – 7:00-9:00pm
Bale Breaker crafts four year-round canned beers in 6-packs that includes Field 41 Pale Ale, Topcutter IPA, Leota Mae IPA, and Bottomcutter Imperial IPA. The brewer will also distribute is current seasonal, the limited release 5th Anniversary beer, Fresh off the Farm IPA. All five canned beers along with draft only seasonals will be arriving in northwest Oregon throughout the month of May.