Bazi Bierbrasserie Springs Forward With Its 5th Annual Saison's Greetings
|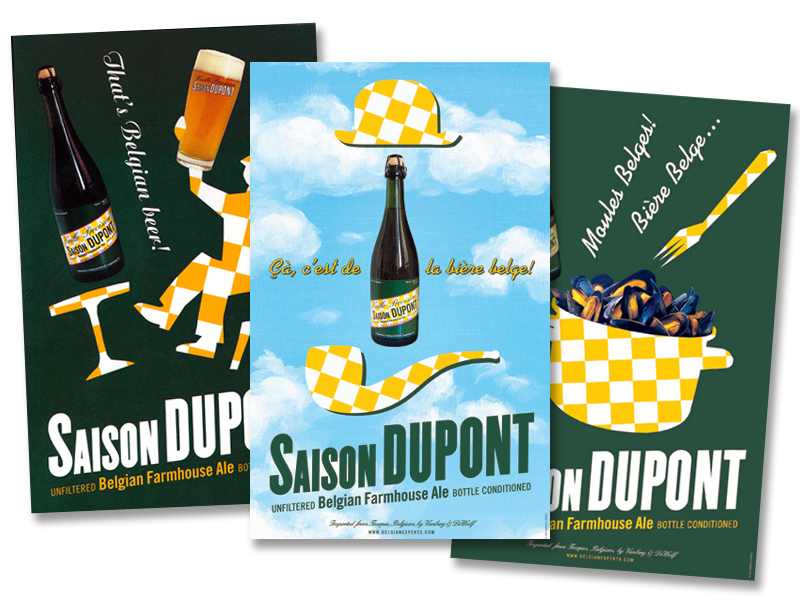 As we spring forward with our clocks early Sunday morning, Bazi Bierbrasserie will host is 5th annual Saison's Greetings. Taking place on Sunday, March 12th from 11:00am until 8:00pm, Bazi will be featuring a plethora import and Belgian inspired saisons and a cider.
With this many saisons on tap Bazi will be offering up sampler trays of four saisons for $9.00 a tray. Each pour will be 4 to 5 ounces. And since its Sunday, it means that its All Day Sunday Happy Hour!
The special line up of saisons includes the following.
Coldfire Rustic Saison (Oregon): 6.7% ABV, a traditional Belgian Saison made with a blending of yeasts and delivering flavors of apricot, black pepper, stonefruit, honeydew, light banana/clove, & grains of paradise. Herbal and spicy hints with a nice dry finish, make this versatile beer a lovely compliment to almost any meal.
The Commons & Perennial Brewery Collaboration Meriwether (Oregon/Missouri): 5.5% ABV, blend of both brewery house saison yeasts, dry-hopped with German Hallertau hops, finishes dry and minerally.
De Garde Petite Desay (Oregon): 5% ABV, a tart farmhouse style ale with citrus and lemon flavors.
Ninkasi Ginger & Juice Farmhouse Ale (Oregon): 5.5% ABV, Crisp and complex, this Saison is crafted in the traditional farmhouse-style with subtle hints of real ginger and apricot. Distinctively fruity and slightly peppery with an energetic effervescence, Ginger & Juice finishes dry and satisfying, perfect after a long day's work.
Fort George Tempest Saison (Oregon): 8.4% ABV, imperial amber French saison with cherries and vanilla. Peppery esters from the French Saison yeast, layers of cherries and vanilla bean, punctuated with a dry finish.
Lost Abbey Carnevale (California): 6.5% ABV, brewed in celebration of Lent and Easter season, Carnevale is light bodied Saison, using Brettanomyces along with Amarillo and Simcoe hops to generate flavor and depth. Carnevale's complexity grows with time. The citrus notes tend to wane and the wild yeast rears its wonderfully tasting head.
Upright Vert (Oregon): 4.75% ABV, wheat based brew using sun dried black limes that contribute not only an attractive flavor of citrus but also a depth that when combined with the open fermentation method and saison strains, results in a complex profile. The Vert rides the fine line of being easy and enjoyable but full of nuance.
Du Bocq Saison 1858 (Belgium): 6.6% ABV, named "World's Best Saison" World Beer Awards, 2013 and Gold Medal recipient at the World Beer Championship 2014 Gold Medal, 94 Points and Top-Rated Saison, World Beer Championships, May 2014. First time available on draft in the US.
Saison Dupont (Belgium): 6.5% ABV, straw color, dense creamy head, estery with citrus and spice notes. Named 100 Beers to Try Before You Die.
Saison Dupont Cuvee Dry Hopping (Belgium): 6.5% ABV, the special feature of this beer, which is produced in limited quantities, is that the hops used for the "dry hopping" are different every year. This year, three distinctive hop varieties were selected. For the dry hopping, brews were made from the "Brewers Gold" variety, grown in Germany. The result is a coppery, blond beer, dry and refreshing with sustained bitterness. The use of Brewers Gold in Dry Hopping intensifies the fruity notes (mainly white fruits and citrus) and gives the beer a perfume of fresh hops.
Unibroue A Tout Le Monde (Canada): 4.5% ABV, hoppy with tropical fruit and citrus notes, delicately spiced flavors, citrusy and slightly tart with hints of tropical fruit such as mango and lychee.
Baird & Deward Farmhouse Cider (Oregon): 7.2% ABV, blend of sustainable grown French, English, and American heirloom and cider apples from the Willamette and Hood River Valleys are hand-pressed. Juice is then wild-fermented dry and aged 5 months in French oak barrels.
Bazi Bierbrasserie
1522 SE 32nd Ave
Portland, OR 97214