Beer O'Clock to Host Our Mutual Friend Brewing, Cerebral Brewing, and Weldwerks Brewing Tap Takeover
|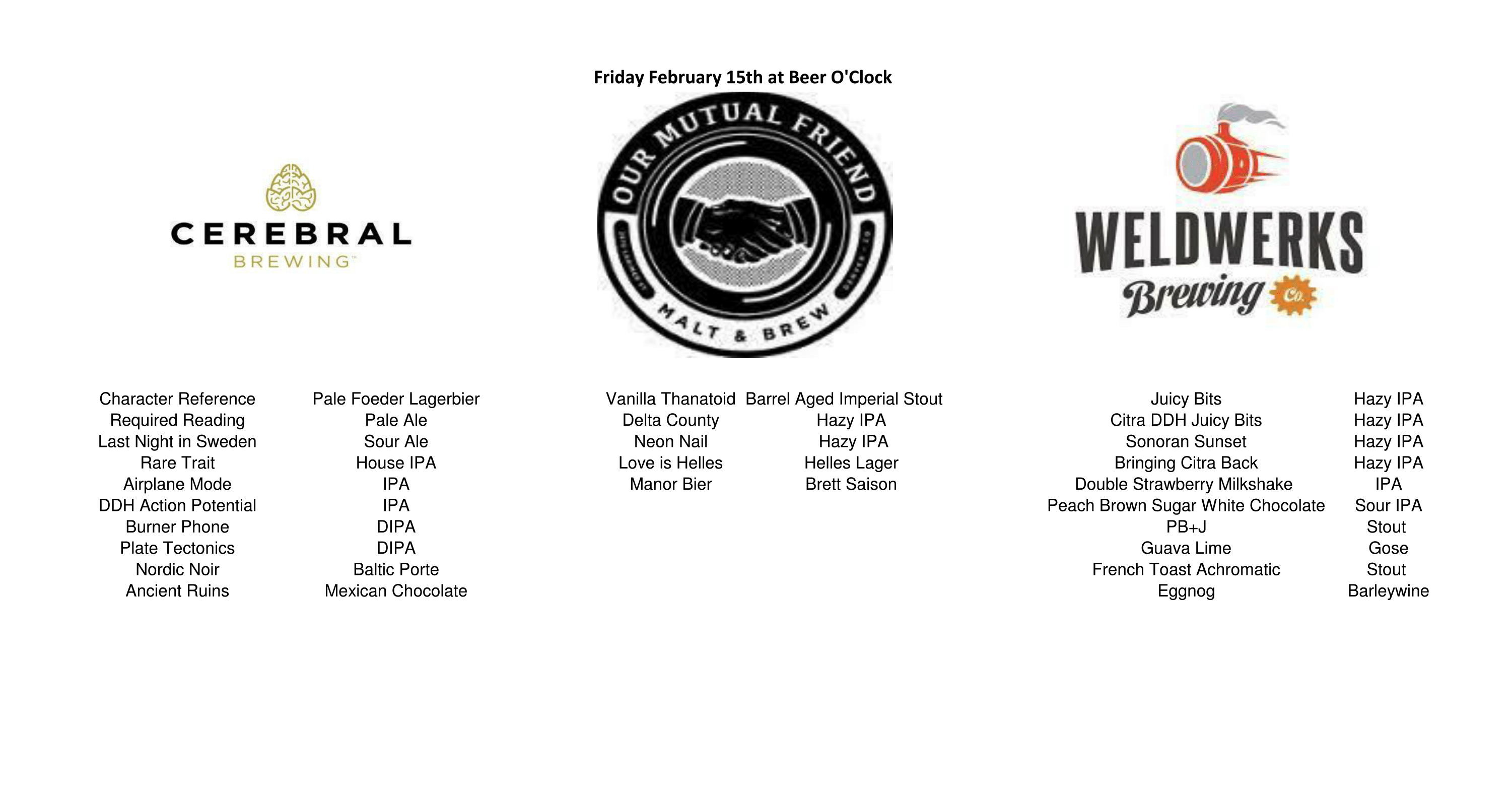 In time for President's Day Weekend, Beer O'Clock will be hosting a special Colorado Brewery Tap Takeover at its location in downtown Portland. Three highly coveted breweries from Colorado will be making a very rare appearance here in Portland as Our Mutual Friend Brewing, Cerebral Brewing, and Weldwerks Brewing will be sending some beer to our market.
Beginning at Noon on Friday, February 15th, Beer O'Clock will be lending its taps to the three previously mentioned breweries from Colorado. Here's a preview of what to expect from this amazing tap list.
Our Mutual Friend Brewing:
Vanilla Thanatoid Barrel Aged Imperial Stout
Delta County Hazy IPA
Neon Nail Hazy IPA
Love is Helles Lager
Manor Bier Brett Saison
Cerebral Brewing:
Character Reference Pale Foeder Lagerbier
Required Reading Pale Ale
Last Night in Sweden Sour Ale
Rare Trait House IPA
Airplane Mode IPA
DDH Action Potential IPA
Burner Phone DIPA
Plate Techtonics DIPA
Nordic Noir Baltic Porter
Ancient Ruins Mexican Chocolate
Weldwerks Brewing:
Juicy Bits Hazy IPA
Citra DDH Juicy Bits Hazy IPA
Sonoran Sunset Hazy IPA
Bringing Citra Back Hazy IPA
Double Strawberry Milkshake IPA
Peach Brown Sugar White Chocolate Sour IPA
PB+J Stout
Guava Lime Gose
French Toast Achromatic Stout
Eggnog Barleywine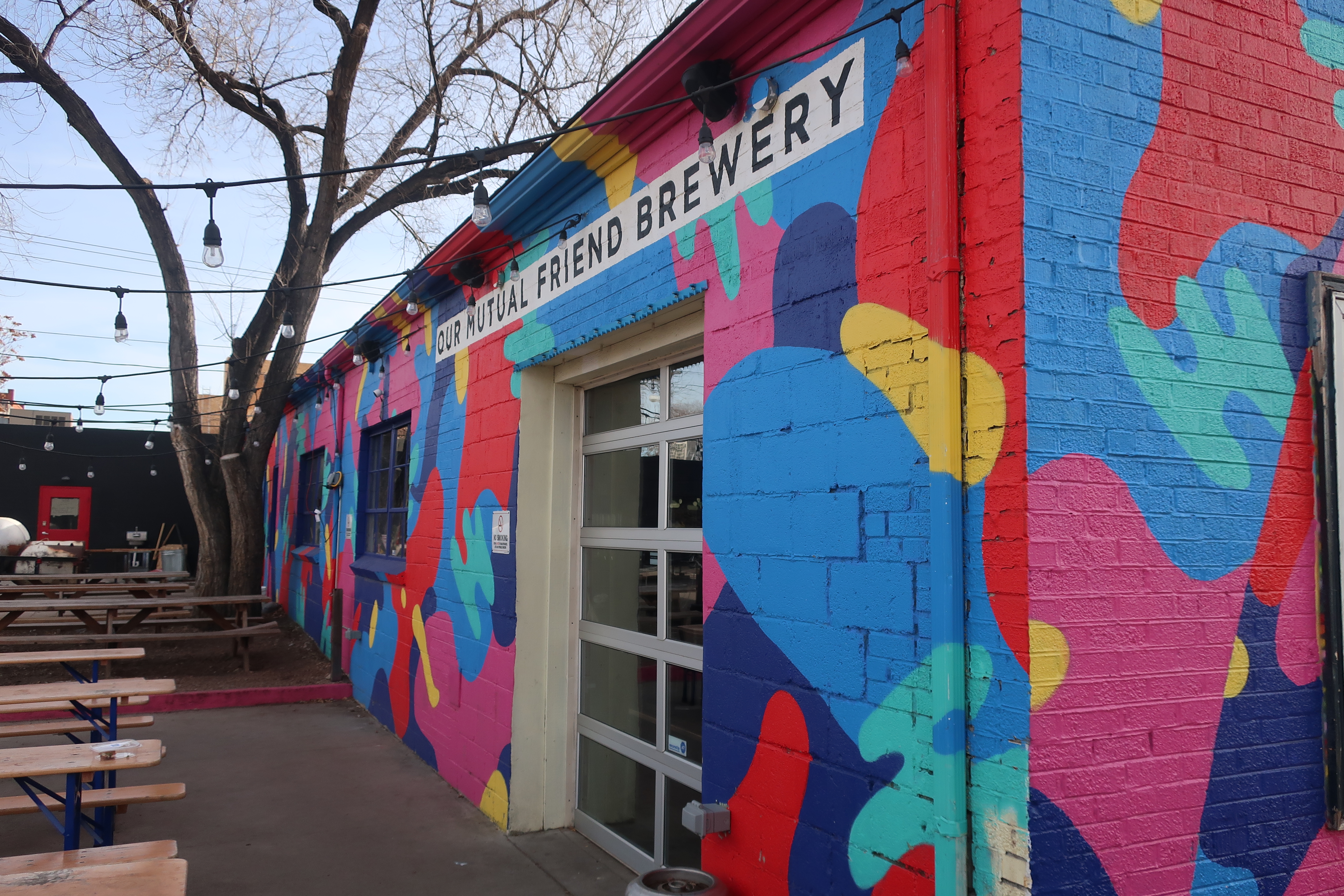 And if you get a bit hungry, it's easy to order food from Lardo and Grassa that are both connected to Beer O'Clock.
Beer O'Clock
1205 SW Washington St.
Portland, OR 97205