BeerAdvocate to Host 2022 Extreme Beer Fest – Bay Area
|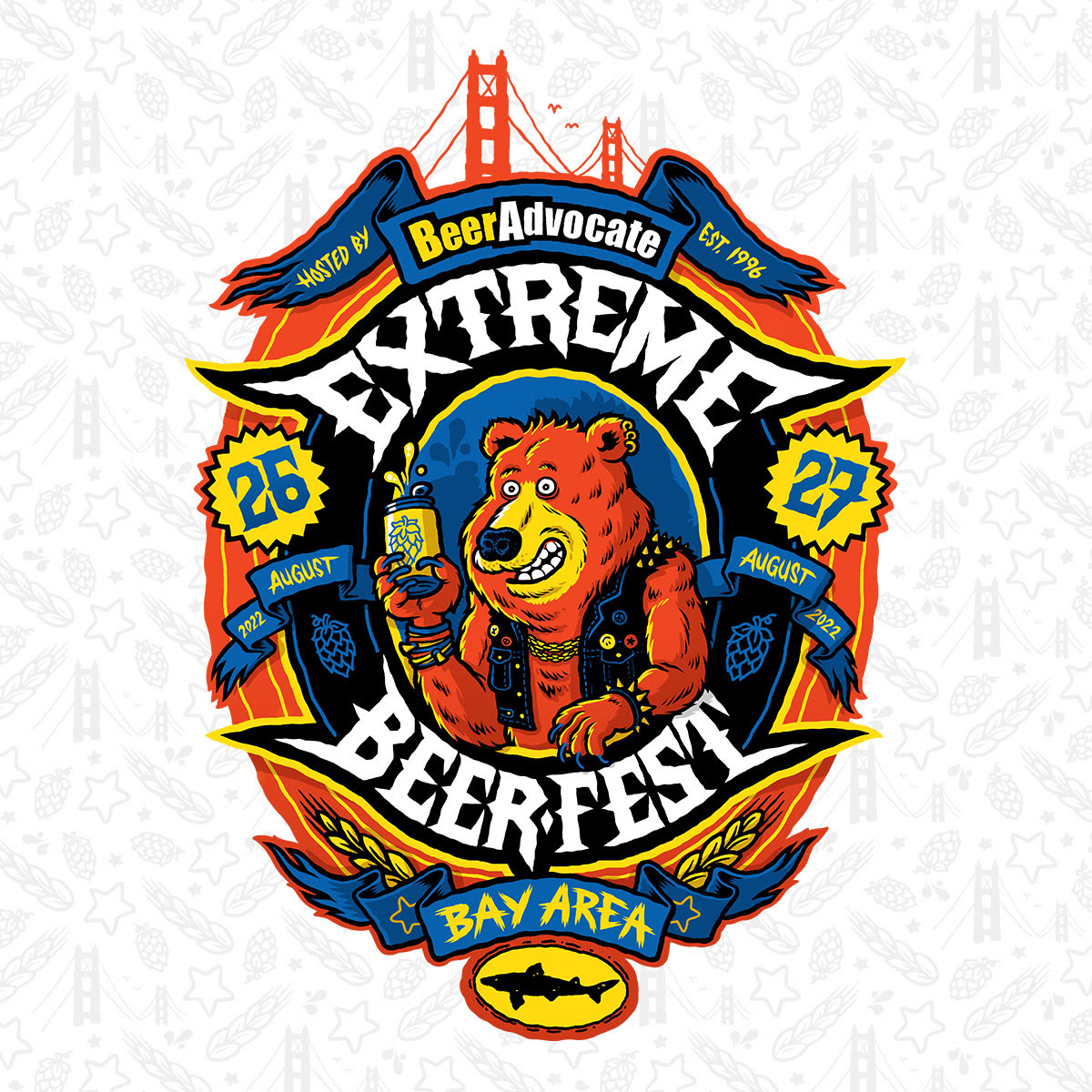 It's been well over four years since BeerAdvocate last hosted its Extreme Beer Fest on the West Coast. It was back in December 2017 when the online beer website hosted Extreme Beer Fest – Los Angeles to the delight of many West Coasters.
Now the team at BeerAdvocate and Dogfish Head Craft Brewery are back at it for a two-day fest, 2022 Extreme Beer Fest – Bay Area. This fest will take place at The Craneway Pavilion located on the San Francisco Bay in Richmond, California on Friday, August 26 and Saturday, August 27.
Just like other Extreme Beer Fest's, this one will once again celebrate brewers who push the boundaries of brewing for a session of some of the finest craft beer in the land. We really enjoyed our visit to the LA edition that took place over four years ago and are looking forward to this next one!
Tickets are now on-sale for each of the three tasting sessions at $75 for General Admission or $100 for Early Access. Each ticket includes all beer samples; enjoy a selection of 150+ extreme beers from 50+ brewers. Tickets can be purchased here: https://www.beeradvocate.com/extreme/.
Session One = Aug 26, 6-9:30pm
Session Two = Aug 27, 12-3:30pm
Session Three = Aug 27, 6-9:30pm
*Early Access = 30 mins before General + Meet and greet with Sam Calagione & Todd Alström, plus a chance to try a very special beer, at the Dogfish Head booth
The brewery list is beginning to take shape as listed below. Plus, there will be additional breweries being added prior to the event!
2022 Extreme Beer Fest – Bay Area Brewery List:
Adroit Theory Brewing Co.
Alvarado Street Brewery
Armistice Brewing Co.
Beer Thug Brewing
Bolero Snort Brewery
Boss Rambler Beer Club
Bottle Logic Brewing
Breakside Brewery
Burley Oak Brewing Co.
Decadent Ales
Dogfish Head Craft Brewery
Dokkaebier
Drekker Brewing Company
Ecliptic Brewing
Fieldwork Brewing Co.
Firestone Walker Brewing Co.
Great Notion Brewing
HaandBryggeriet
HenHouse Brewing
Japas Cervejaria
Marz Community Brewing
Modist Brewing Co.
Moksa Brewing Co.
Movement Brewing Co.
Russian River Brewing Co.
Sierra Nevada Brewing Co.
Southern Grist Brewing Co.
The Lost Abbey
The Rare Barrel
WeldWerks Brewing Co.
Wondrous Brewing Co.
…and many more to follow!

The Craneway Pavilion
1414 Harbor Way South at Ford Point
Richmond, CA 94704