Bend Brewfest Returns May 13 – 14, 2022
|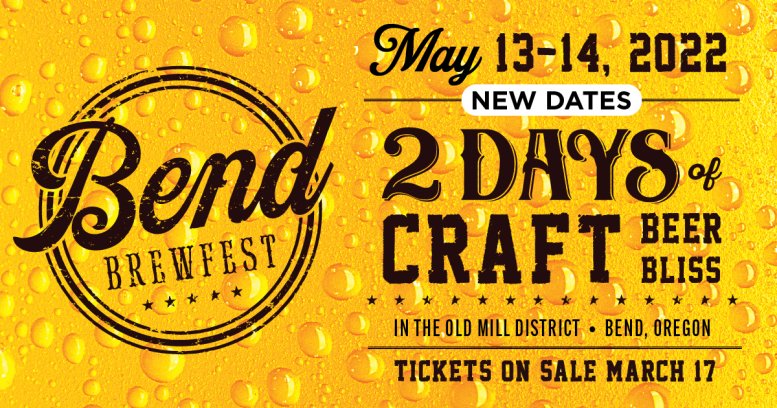 After making a valiant attempt to return last summer, the Bend Brewfest returns to Bend, Oregon in 2022 for the first time since 2019 but with a few changes. Yes, the festival that attracts tens of thousands each summer to the Central Oregon city of Bend will move dates and location this year and tickets are now on-sale!
Normally held over three days in mid-August, the 2022 Bend Brewfest will take place over two days during the the month of May on Friday, May 13 and Saturday, May 14 at Bend's Old Mill District. In addition to the earlier time slot, the Brewfest will be not be held at the Hayden Homes Amphitheater due to construction and will be situated just east of there in the heart of Bend's Old Mill District.
Organizers are looking to draw a smaller crowd this year as it will offer a limited number of tickets. In doing so, the ticket prices have spiked this year to $40.00! The 2022 Bend Brewfest will bring together over 70 breweries and cider houses serving a couple of offerings each. Then to satisfy those seeking out rare offerings, the X-Tap will return with its limited release beers.
Entry into this year's Bend Brewfest has nearly doubled from the last event held in August 2019. Now less than three years later, the Bend Brewfest Entry Package will set one back a whopping $40 this year. Yes, a pretty steep price considering the Entry Package only includes 10 tasting tokens valid for 4oz pours along with a Bend Brewfest Tasting Mug and entry to the festival on both days. Organizers do state that there are a limited number of pre-sale tickets and the entry price will increase to $50 on the day of the event. Additional tasting tokens are $10 for a package of five.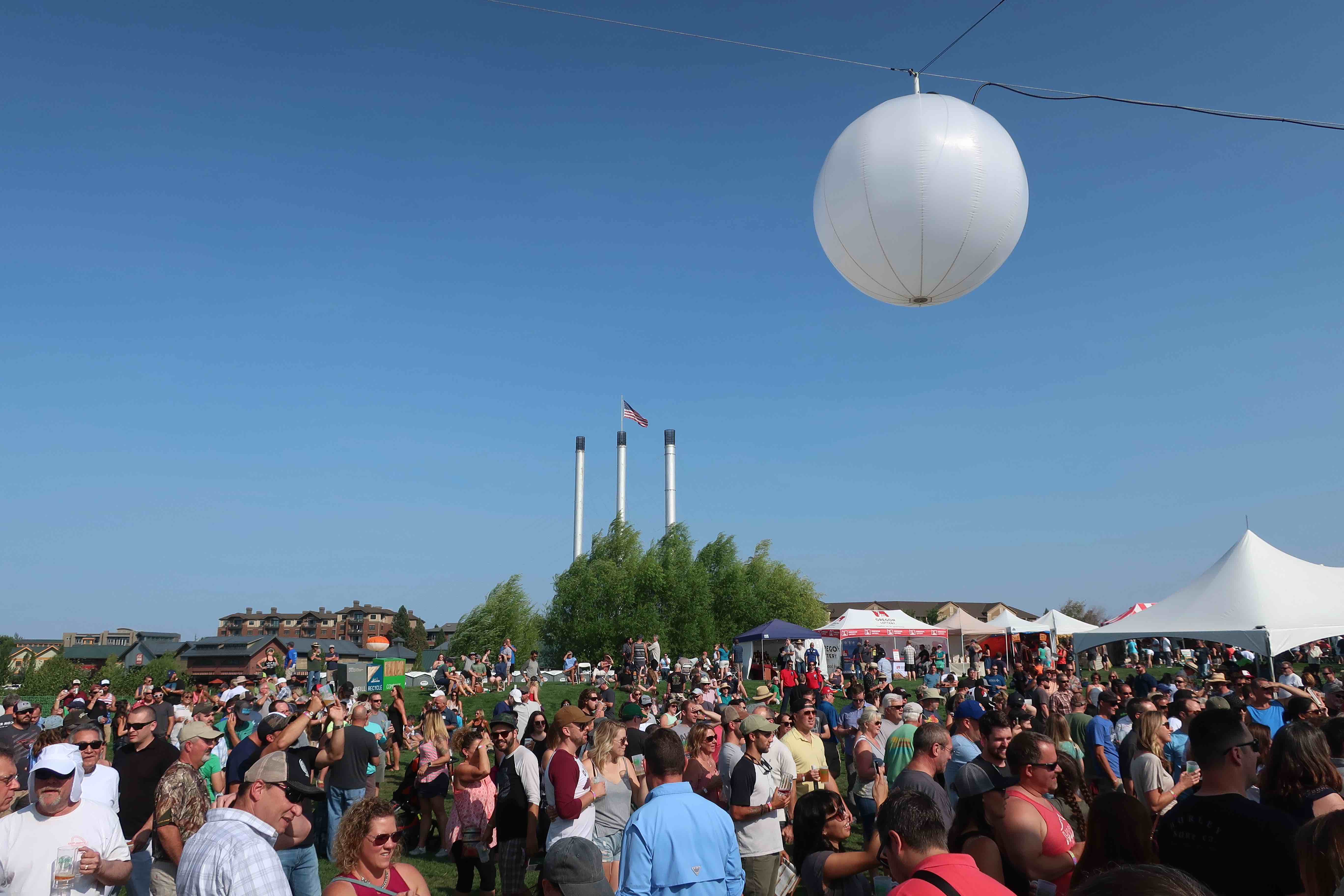 2022 Bend Brewfest Brewery List:
10 Barrel
54-40 Brewing
Alesong
Ancestry
Bale Breaker
Bauman's Cider
Bend Brewing Co.
Bend Cider Co.
Bevel
Block 15
Boneyard
Boss Rambler
Breakside
Bridge 99
Buoy Beer
Cascade Lakes
Craft Kitchen
Crux
Cyderish
Deschutes
Double Mountain
Ecliptic
Ex Novo
Firestone Walker
Fort George
Fremont
Full Sail
Georgetown
Gigantic
GoodLife
Great Notion
Hopworks
Immersion
Incline
Initiative
Kobold
Lagunitas
Level
Lost Coast
Melvin
Migration
Monkless
Ninkasi
Oblivion
Old Town Brewing
Pelican
pFriem
Rogue Ales
San Juan Seltzer
Schilling
Seven Peaks Seltzer
Side A
Sierra Nevada
Silver Moon
Spider City
Sunriver Brewing Co.
Three Creeks
Tumalo Cider Co.
Van Henion
Von Ebert
Walking Man
Wild Ride
Wolf Tree
Worthy
Zoiglhaus
To learn more about the Bend Brewfest visit bendbrewfest.com or follow the fest on Facebook, Instagram, and Twitter.
Bend Brewfest
450 SW Powerhouse Dr.
Bend, OR 97702