Block 15 Brewing To Host 10th Annual Blocktoberfest In Corvallis
|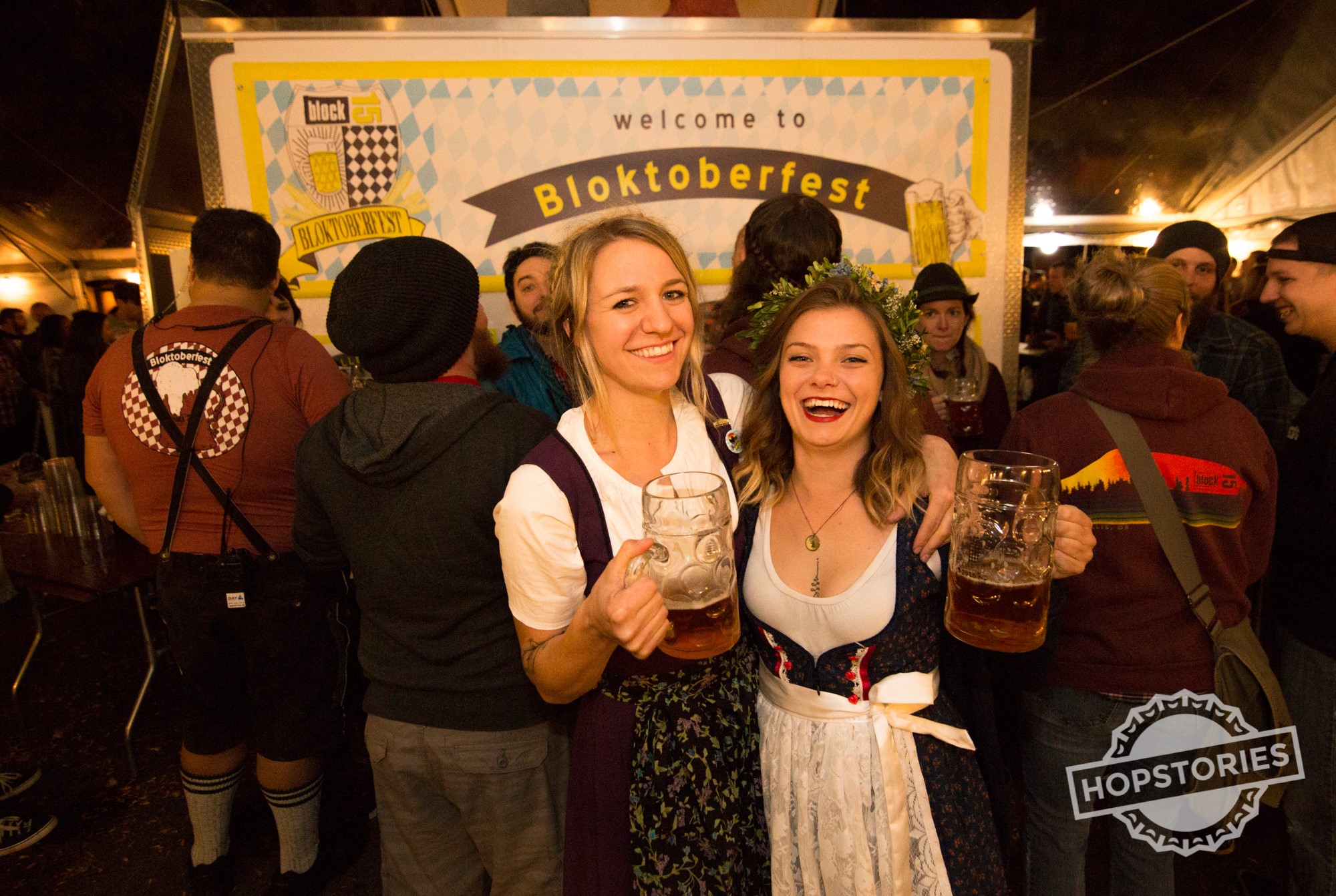 The Bavarian tradition of Oktoberfest returns to downtown Corvallis from September 28-29, 2018 when Block 15 Brewing hosts its 10th annual Blocktoberfest.
This two-day event held on Jefferson Avenue in front of Block 15 brings together German-style beer and food alongside live music and Pac-12 Football all under a larger tent. Admission is $5.00 for both days with a valid wristband.
Drink choices at Blocktoberfest includes Bloktoberfest Märzen Lager (Block 15), Hopfen Pale German-inspired pale ale (Block 15), Black Gold Schwarzbier (Block 15 / OSU cooperative brew), Bräuweisse Hefeweissbier (Ayinger), OutCider (2 Towns Ciderhouse), Block 15 Root Beer, pinot gris (Anne Amie), and pinot noir (Panache).
New to this year's Bloktoberfest is that a portion of Block 15's seasonal Märzen Lager will be served out of wood casks, specially prepared for the event and tapped throughout the weekend. Then for a truly authentic fest experience, special edition "10th Annual" ceramic tankards will be available for purchase, and guests are encouraged to bring their Bloktoberfest mug from previous years as no other drinking vessels will be permitted at the fest.
When it comes to food options, Block 15 will be serving a German-style assortment of offerings. Look for pepper tree house festival sausage sandwich, Zenners all beef hot dog, tofurkey beer bratwurst, smoked turkey leg with lingonberry mustard, Bavarian pretzel with bier cheese sauce, German potato salad, caraway and apple slaw, and German apple cake.
LIVE MUSIC SCHEDULE
Friday
4pm – Brutal Bridges Band
7:30pm – DTW
Saturday
1pm – Guten Zeiten Band
4pm – The Incompatibles
7:30pm – Space Neighbors
HOURS
Friday: 4pm – 11pm
Saturday: 12:30pm – 11pm
Minors welcome until 8pm both days
Blocktoberfest
Jefferson Ave. between 3rd & 4th St.
Corvallis, OR 97333