Breweries in the Gorge Present the 4th Annual Holiday Hangover Beer Festival
|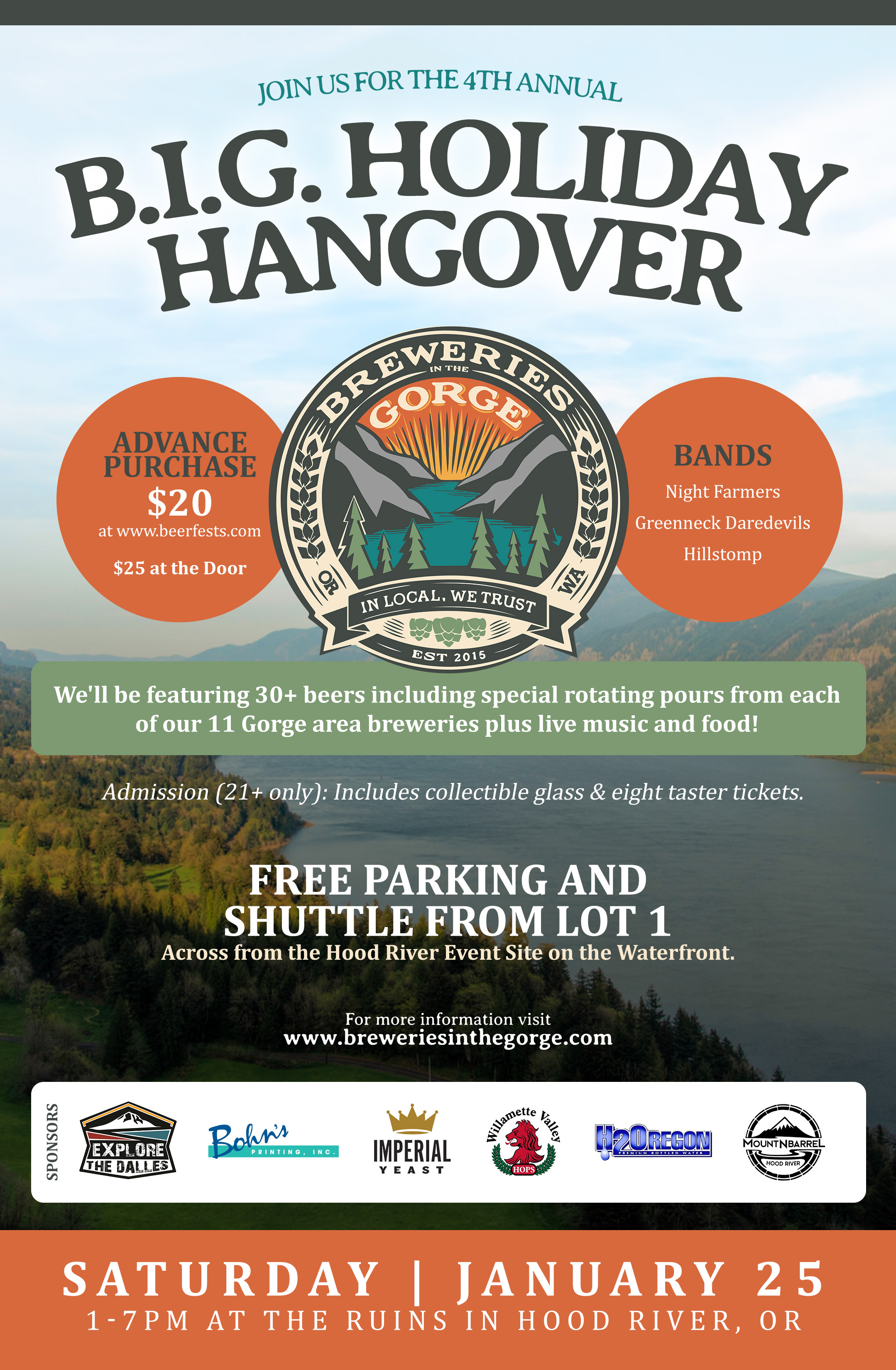 Celebrate the doldrums of January when Breweries in the Gorge present its 4th Annual Holiday Hangover Beer Festival. Eleven member breweries from the Breweries in the Gorge (B.I.G.) trade group will come together in Hood River, Oregon on Saturday, January 25th for this annual beer festival. New for 2020, this year's event will take place at a The Ruins from 1:00pm to 7:00pm.
The Holiday Hangover Beer Festival provides an unique opportunity for guests to meet and celebrate with B.I.G. members and sample a variety of beers from the Columbia River Gorge region. The event features a dynamic lineup of regional live bands, kicking off at 1:30pm with the Night Farmers. The Greenneck Daredevils will take the stage at 3:30pm followed by Hillstomp at 5:30pm. Delicious culinary creations provided by regional food vendors Four & Twenty Blackbirds and Paco's Tacos.
"If you're into night-farming, green-necking, hill-stomping good times, drinking the best beer on the planet, join us for our annual Holiday Hangover at the Ruins!" said Double Mountain owner and BIG President Matt Swihart, in a statement. "We picked the bands, we picked the beers, and we pick you to come party with us."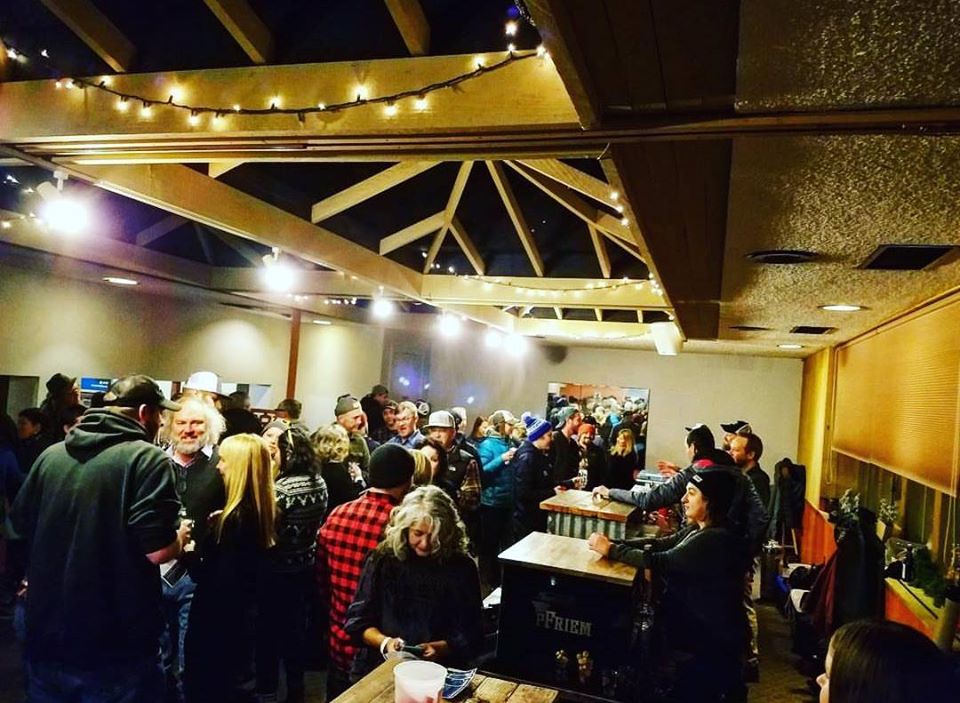 B.I.G. has partnered with MountNBarreL, The Gorge's Tour Company for free parking and shuttle service. Guests can park at Lot 1 at the Hood River Waterfront and The HOP will deliver you to and from the event.
Admission includes a collectable pint glass and eight taster tickets. Additional tastings and Springhouse Cellars wine will also be available for purchase. This is a 21 and over event. Advance tickets are $20 and can be purchased by clicking here. Tickets will be $25 at the door.
The Ruins
13 Railroad Street
Hood River, OR 97031