BREWPUBLIC and Bailey's Taproom Present KillerBeerFest 11.0
|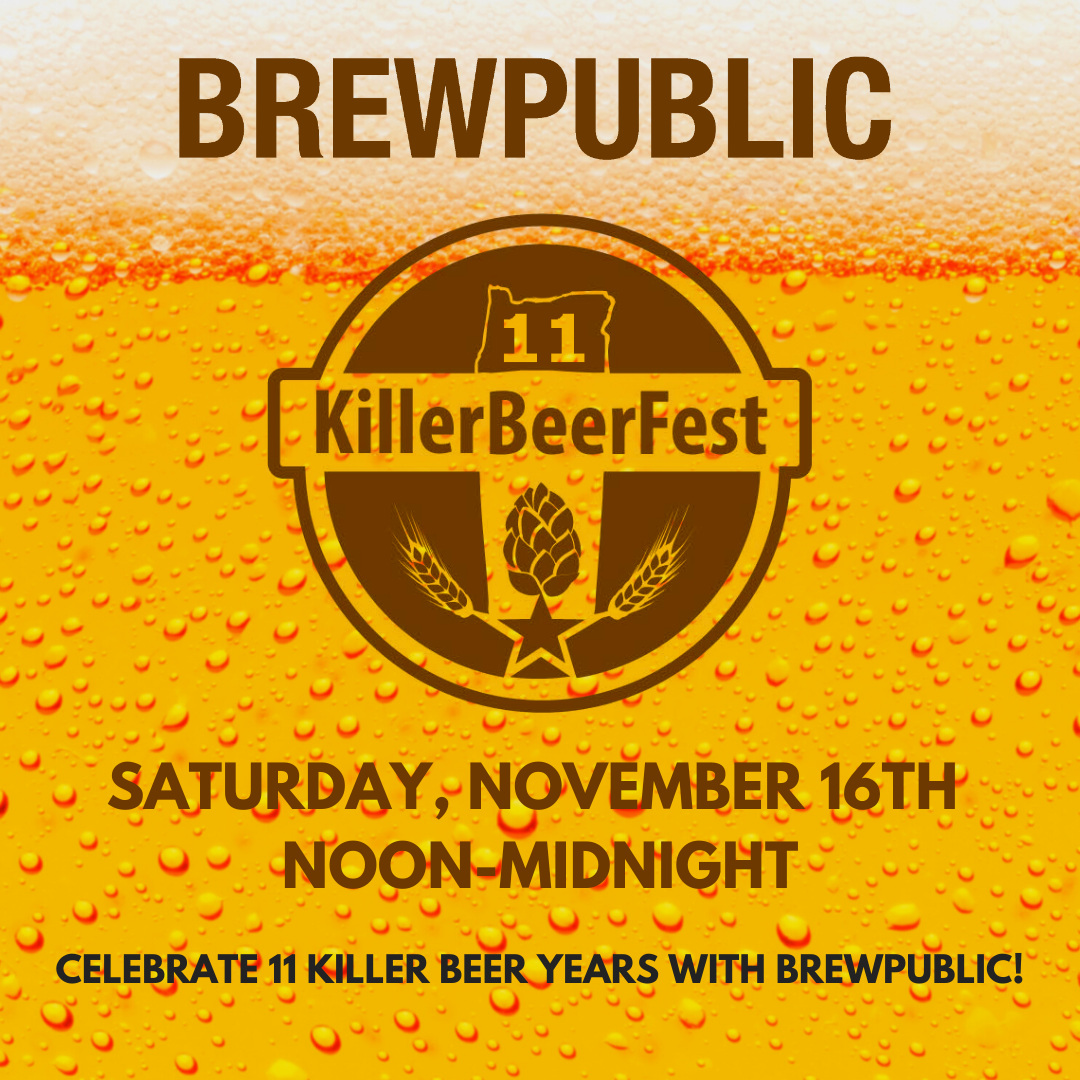 Each year we come together to at Bailey's Taproom to celebrate another year of BREWPUBLIC. Now eleven years strong, we will once again partner with the fine team at Bailey's Taproom for KillerBeerFest 11.0.
The 2019 edition of KillerBeerFest will take place at Bailey's Taproom on Saturday, November 16th from Noon until Midnight. Yes, that's 12 hours of being able to enjoy some of the finest beers that are available today.
To curate this list of 24 beers and 2 ciders, we worked with the team at Bailey's that's led by Ryan Spencer. There will and eclectic lineup of some hard to find beers from all along the West Coast from Bellingham, Washington to California's Central Coast.
Entry into KillerBeerFest is free. There's no need to purchase a glass that you'll never use again or an obscene cover charge to just drink some amazing beer. It's just pay as you go for the beers and ciders that are listed on the DigitalPour menu board that can always be viewed online.
Here's a preview of what to expect to be on tap when the doors open to Bailey's Taproom on Saturday, November 16th.
KillerBeerFest 11.0 Tap List:
Alesong Brewing and Blending – Raspberry Rhino Suit
Aslan Brewing Company – Fremontii
Bale Breaker Brewing Company – Washington Brewshed IPA
Block 15 Brewing Co. – Sticky Hands Volume 1: Greatest Hits
Boneyard Beer – Secret Agent
Breakside Brewery – French Quarter
Chuckanut Brewery & Kitchen – Dortmunder Lager
Cider Riot – 1763 English Cider
De Garde Brewing – The Frais
Deschutes Brewery – King Crispy
Ecliptic Brewing – Barrel-Aged Sedna Tiramisu Stout
Epic Brewing Company – Big Bad Baptist: Peanut Butter Cup
Firestone Walker Brewing Co. – Old Man Hattan
Fremont Brewing – BBomb: Spice Wars
Gigantic Brewing Company – Blackberry Bramble
Great Notion Brewing – Plump
Little Beast Brewing – Pomme Sour
Machine House Brewery – Autumn Bitter
pFriem Family Brewers – Ariana Single Hop Pale
The Rare Barrel – Speaking Tongues
Ruse Brewing – Collective Questions
Russian River Brewing Company – Shadow Of A Doubt
10 Barrel Brewing Company / Wicked Weed Brewing – Floresca
The Ale Apothecary – Sahalie
2 Towns Ciderhouse – Branch & Barrel: Imperial Heirloom Cider
Upright Brewing – Oregon Native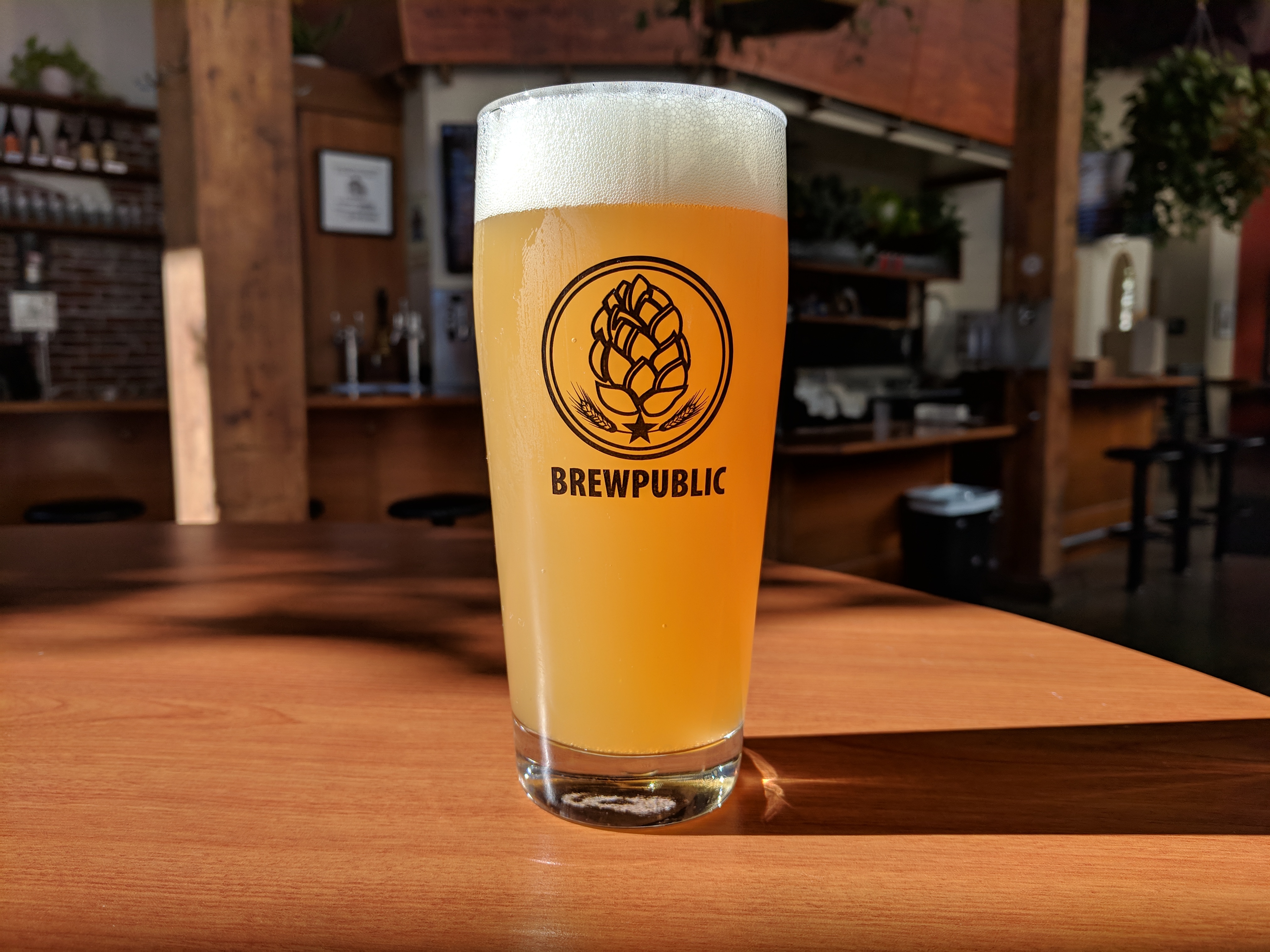 We hope to see you there and help us raise a pint as we celebrate eleven years of BREWPUBLIC. Cheers!
Bailey's Taproom
213 SW Broadway
Portland, OR 97205