Brews for New Avenues Returns In 2021 on November 20th
|
After having to postpone this past year's in-person Brews for New Avenues event, organizers are excited to announce the rescheduled and delayed 10th Anniversary Brews for New Avenues for later this year. Normally taking place during the summer, this year's event will be moved back a bit in hopes of getting through the pandemic to host the event on Saturday, November 20, 2021.
Due to the COVID-19 pandemic, Brews for New Avenues went virtual in 2020 as the organization raised over $225,000 for New Avenues for Youth, a group the hopes to end youth homelessness. Now back with an in-person event in late 2021 the fundraising goal is set much higher.
The main Brews for New Avenues Festival event will take place on November 20 at the Left Bank Annex. Instead of a VIP session and then a larger General Admission event, organizers will host have two separate VIP-type sessions with limited attendance, silent and live auctions, the wall of beer, special guests, and carefully curated draft and bottle pour selections at each. Tickets will be go on-sale at a later date.
To kick off the main event, Brews for New Avenues will once again host a few peripheral events to raise more money for its fundraising partner. The goal as of today is to host a Brewers Dinner on Thursday, November 18 and its Oyster & Gueuze Social on Friday, November 19.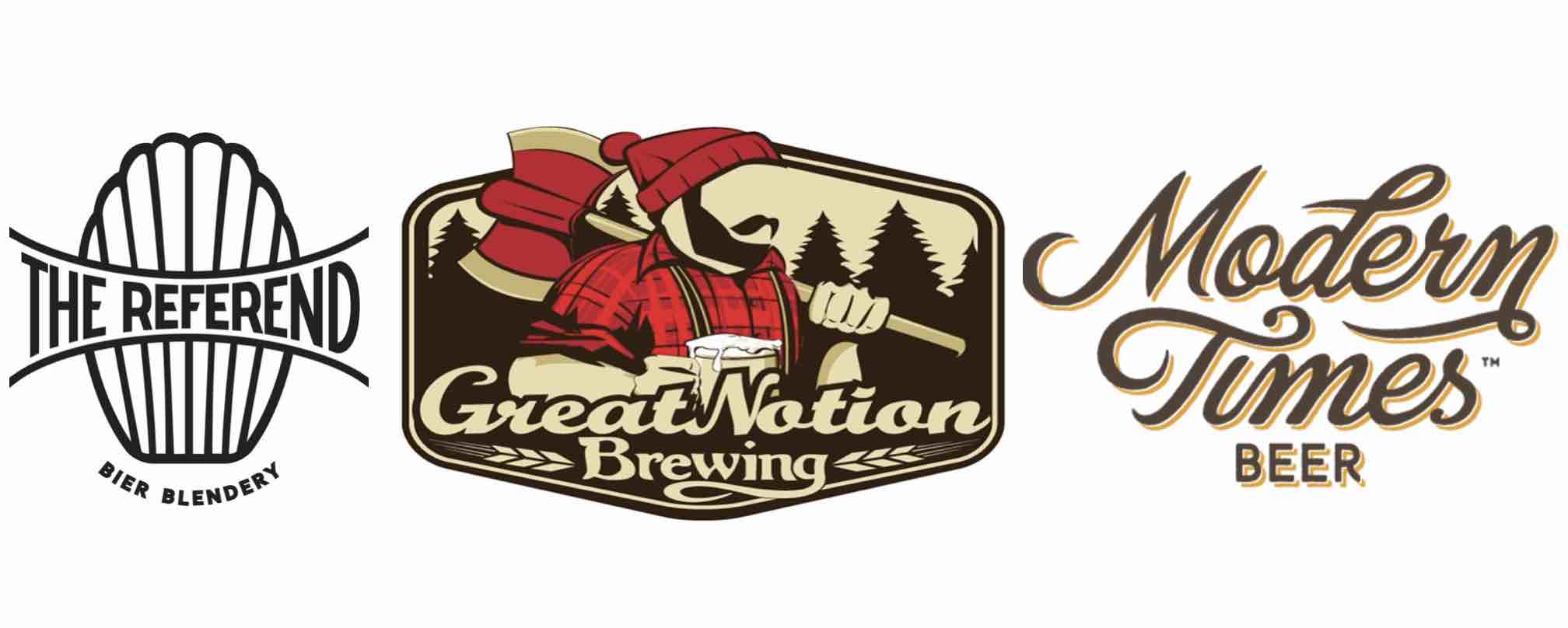 This year's Guest Brewers will be the same ones that were lined up for 2020 – The Referend, Great Notion, and Modern Times Beer.
The Referend
James and Melissa Priest from The Referend craft some of the finest 100% spontaneously fermented beers this side of the Atlantic, relying on traditional methods, time, skill, and impeccable ingredient sourcing to achieve consistent excellence. On a visit to Portland that just happened to coincide with Brews a few years ago, they poured some of their creations for our guests, and we haven't stopped inviting them back since. Their generosity is abundant, we are honored to have them and can't wait to see what they come up with for 2021!
Great Notion Brewing
One of the Northwest's most talked-about breweries, Great Notion's hazy IPAs and culinary-inspired ales took Portland by storm when they opened in 2016. Five years on, their momentum and diversity of styles continue growing and evolving. Co-Founders James Dugan, Andy Miller, and Paul Reiter have supported Brews for New Avenues since their brewery's inception, not only with their quality products, but with their time – providing one-of-a-kind, hands-on experiences to some of our lucky auction winners. We are thrilled to have them and to see what they have in store for us this year!
Modern Times Beer
Originally hailing from San Diego, Modern Times arrived on the Portland scene in 2018 and immediately made an impression with their mastery of a wide array of styles and over-the-top taproom design. Over the past three years, they have not only seamlessly integrated into the local beer community, but through Michael Christy and Marissa Zebold, have generously supported our cause at every opportunity. We are beyond excited to have them, and look forward to some show-stopping collaborations and packages!
You can be part of the largest beer auction event in the world AND support New Avenues for Youth's mission to end youth homelessness! For more detailed information on the mission and where Brews makes an impact, check out New Avenues' latest annual report.
100% of proceeds from Brews for New Avenues goes to support the programs and services of New Avenues for Youth.  For more information on how you can help end youth homelessness, go to www.newavenues.org.