BREWVANA 8th Anniversary Party at Level Beer
|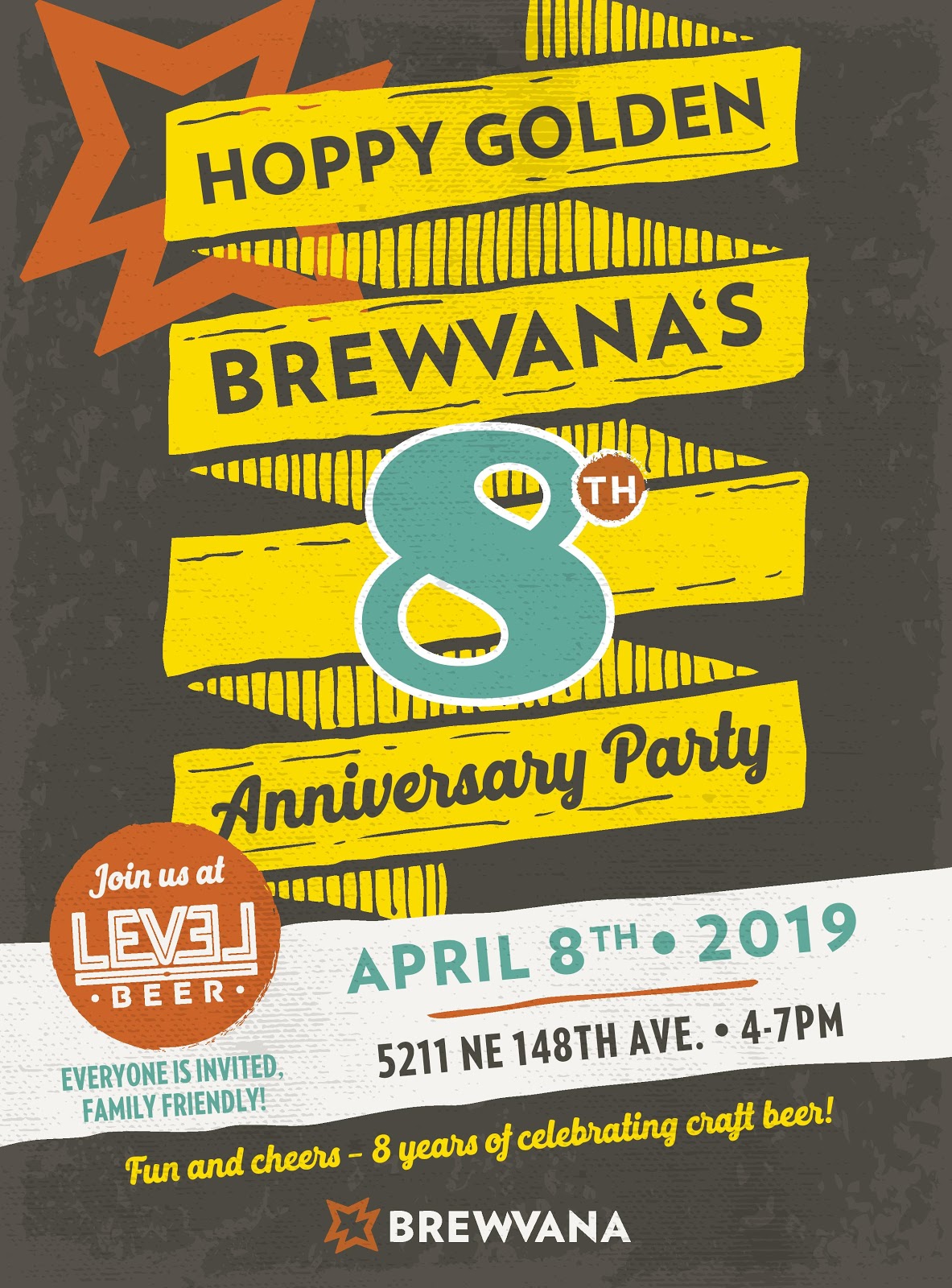 It's been eight years since Ashley Rose Salvitti led her first beer tour on BREWVANA. Now 26,000 craft beer lovers, 3,700 tours and over 70 breweries later, BREWVANA celebrates its 8th Anniversary Party on Monday, April 8, 2019 at Level Beer.
When we can create a community that's supports each other, we all grow. Thanks to our team members, partners, fans, family and friends for 8 years of your support. – Ashley Rose Salvitti
Taking place at Level Beer from 4:00-7:00pm, BREWVANA will look back on its first eight years during this family friendly event. To make this milestone a bit more memorable, Level Beer will tap Hoppy Golden, a beer brewed in collaboration with BREWVANA. There will also be on special commemorative glass for $5. Plus, guests are invited to participate in a raffle benefiting Oregon Wild.
Level Beer
5211 NE 148th Ave.
Portland, OR