BridgePort Brewing 10th Annual Ebenezer Pub Crawl + Ebenezer Pick Up Party
|
One festive way to kick off the December holiday season is attending the annual Ebenezer Pub Crawl in Portland's quaint southwest neighborhood of Multnomah Village. BridgePort Brewing will present the 10th Annual Ebenezer Pub Bar Crawl that honors the release of Ebenezer Ale, the brewery's yearly holiday seasonal beer.
The 2018 Ebenezer Pub Crawl will take place on Thursday, December 6th at 5:00pm at John's Marketplace. It will then continue on to Jimmy's Bar & Grill, Journey's, and The Ship Tavern all located within a few blocks from one another. The same evening BridgePort Brewing will also host an Ebenezer Pick-Up Party at its brewpub in Northwest Portland. This event will be a fundraiser for the Cleveland High School Choir.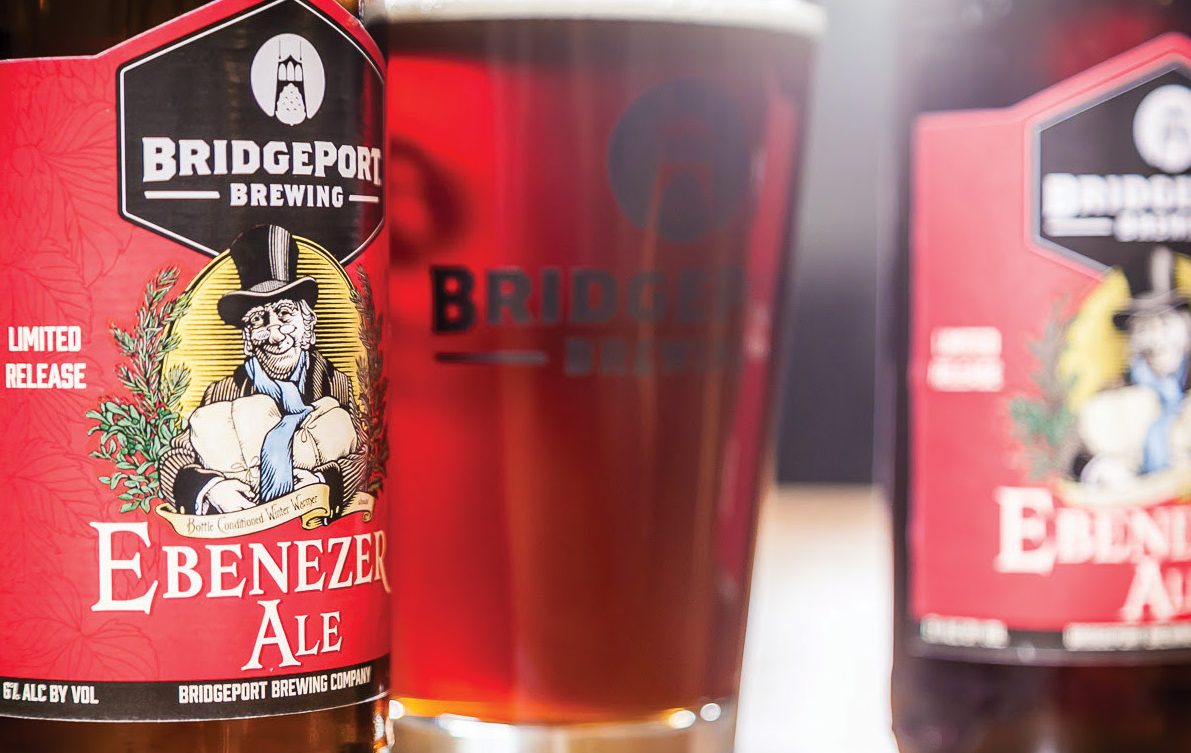 Ebenezer Ale is one of the region's oldest holiday seasonal beers and is one we always seek out each year. Beyond the fact that this beer brings back some fond memories of years past. One such memory was when BridgePort Brewing would send a person in character as Ebenezer Scrooge to the Holiday Ale Festival to promote its seasonal beer when it was served at the then affordable beer festival.
The holiday beer continues to be part of Oregon's oldest brewery's brew schedule and has made its return for 2018. This special holiday brew uses four roasted malts that are balanced by a blend of local and imported hops. Ebenezer Ale pours a beautiful dark mahogany color and offers up an appealing maltiness with a caramel finish. At one time its ABV level was on the higher side but in today's standards its 6.4% ABV and 32 IBUs is considered average.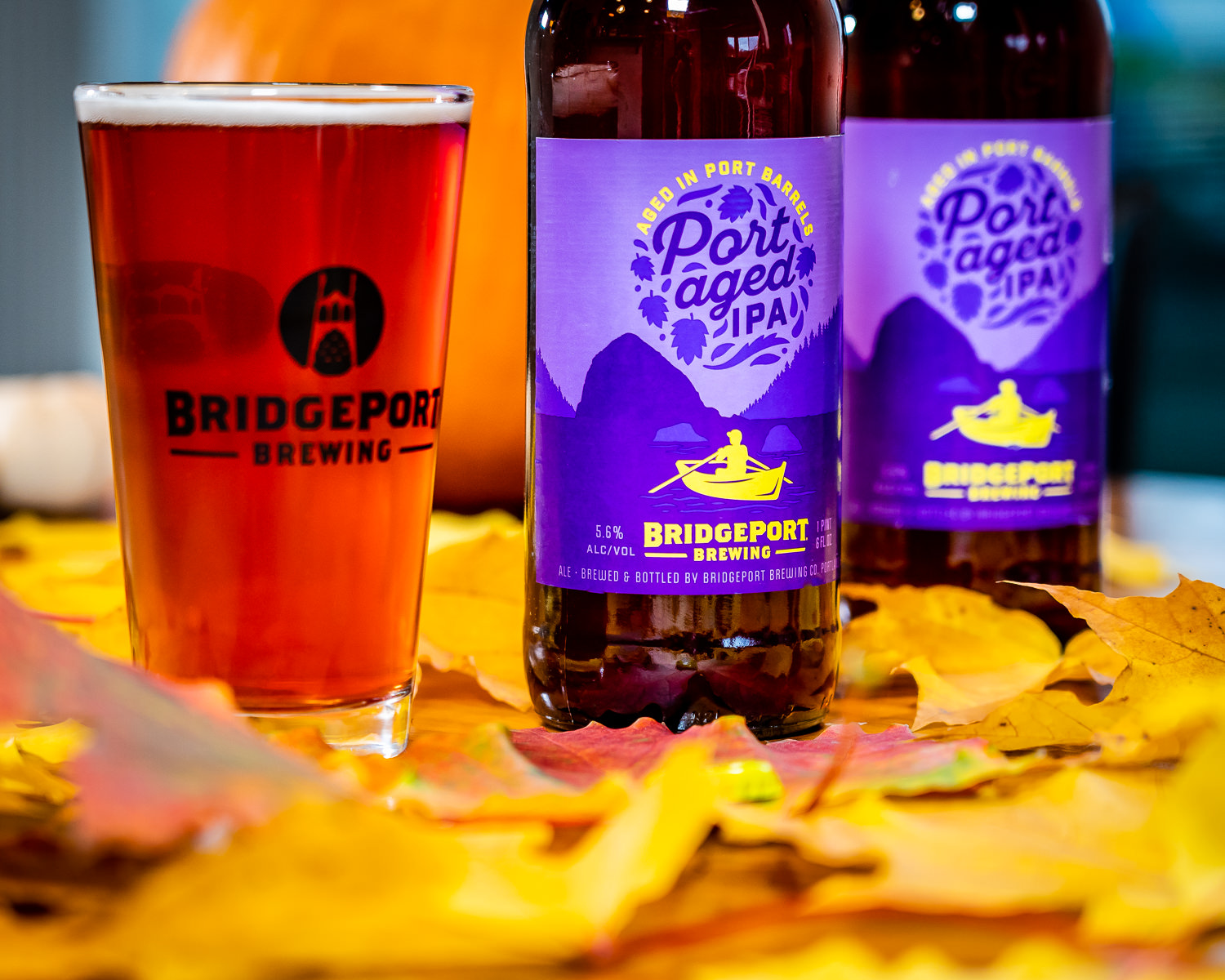 Also, out in bottles and on draft from BridgePort Brewing is the brewery's fifth release in its 2018 Hop Hero Series, Port Barrel Aged IPA. This barrel-aged beer began with BridgePort's iconic IPA when it filled freshly-emptied port barrels. Then the beer sat dormant for nine months in these port-style wine barrels that BridgePort acquired from Meyer Family Cellars located in California. During this time when the beer rested it began taking on new characters of oak, beer and vanilla. Port Barrel Aged IPA sits at 5.6% ABV and 50 IBUs.
Here are full details on each of the events that will take place on Thursday, December 6, 2018.
10th Annual Ebenezer Pub Crawl:
BridgePort will host their 10th Annual Ebenezer Pub Bar Crawl (open to the public) through Multnomah Village on Thursday, December 6th. Festivities will kick off at John's Marketplace from 5pm-6pm. featuring the Dickens Carolers of Portland. From there, guests will stop at Jimmy's Bar & Grill, Journey's, and The Ship Tavern. Guests who complete their full Ebenezer passport will qualify for various prizes. The crawl is free and guests can pay as they go.
Ebenezer Pick-Up Party:
BridgePort's brew pub in Northwest Portland will be hosting an Ebenezer pick-up party on Thursday, December 6th from 6-9pm! The Cleveland High School Choir will join be there from 6pm-7:15pm to sing carols and BridgePort will donate $1 per Ebenezer pint sold back to CHSC. 40 of the cases of Ebenezer for sale will include a limited-edition red BridgePort beanie included with purchase, while supplies last.