BridgePort Brewing & Rose City Rollers Rosé IPA Fundraiser
|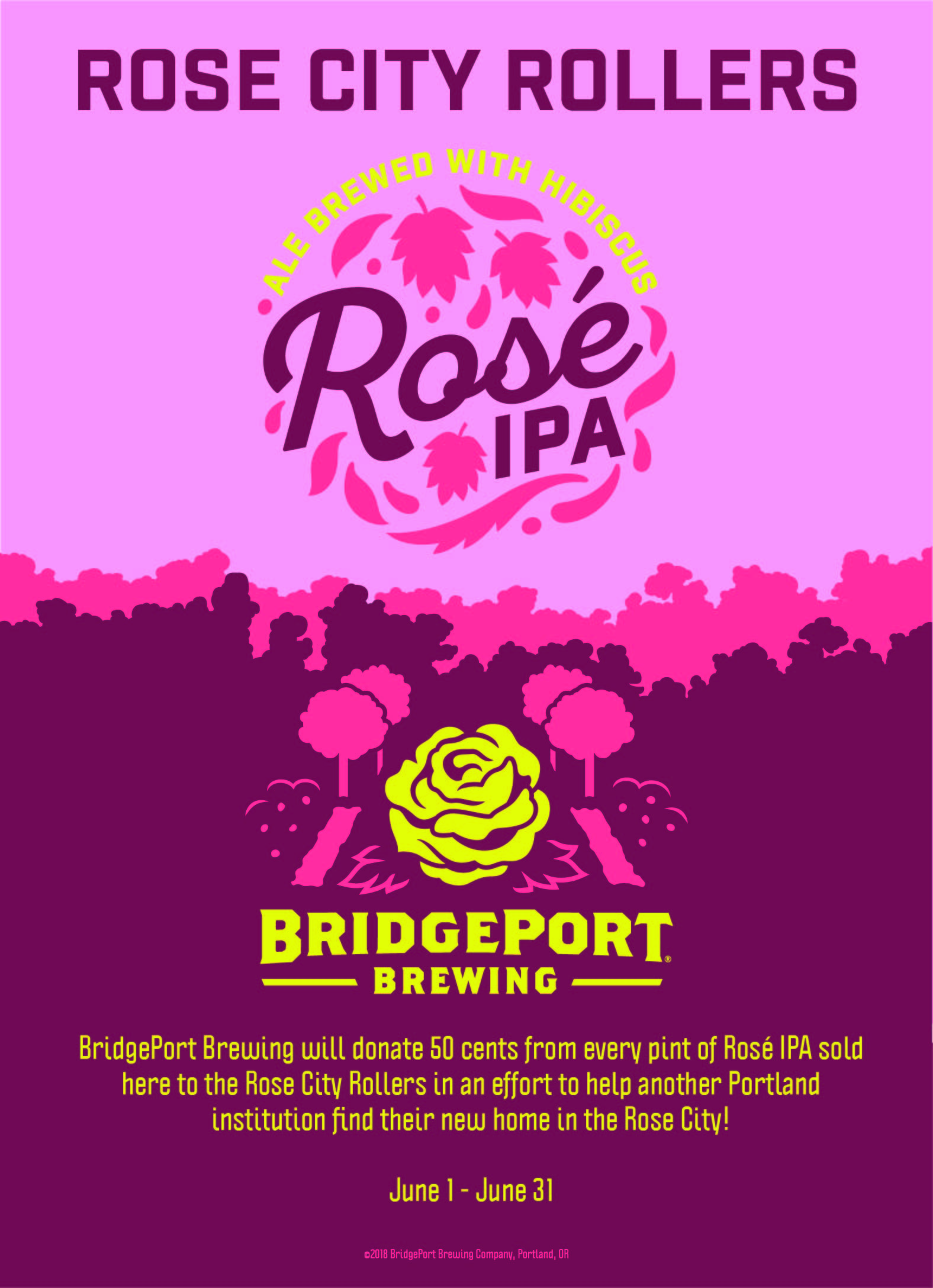 As the Rose City Rollers continue its search for a new venue to roller derby in, it is teaming up with BridgePort Brewing for a fundraising campaign with the brewer's new Rosé IPA.
Beginning at the Rose City Rollers Season 13 Championships on Saturday, June 2nd, the roller derby league will partner with BridgePort Brewing on raising money from a portion of the sale of the brewer's new Rosé IPA.
Though the matches on Saturday at Oaks Amusement Park are now sold out, the battle will still continue as Guns 'N Rollers are looking to earn its first championship trophy when they take on the Break Neck Betties for 1st place. Then the High Rollers will be looking to pull off a win against last year's champs, the Heartless Heathers, to earn 3rd Place in the league.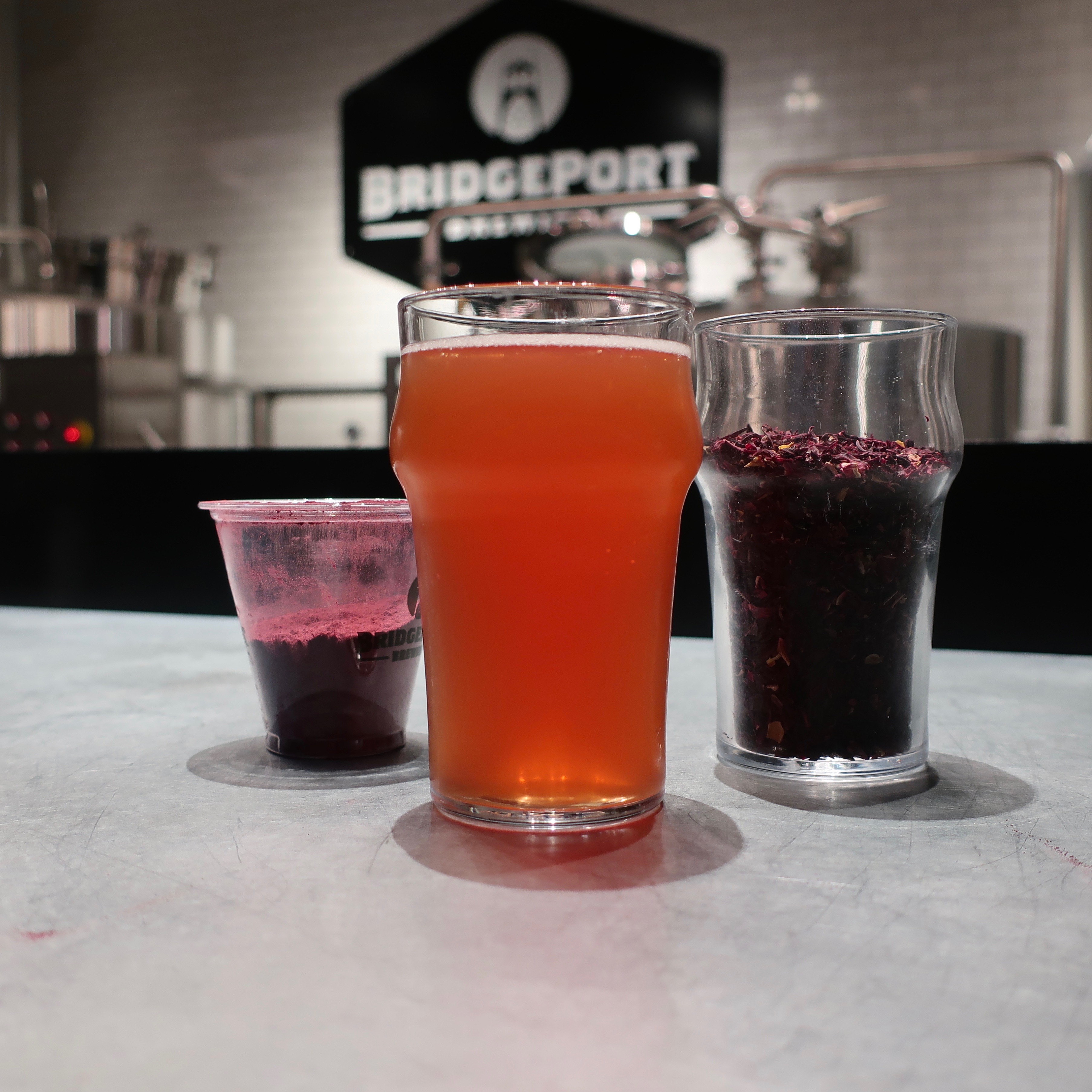 So what exactly is a Rosé IPA? We recently tasted the new Rosé IPA from BridgePort and enjoyed the unique qualities of this beer. If you come in expecting a dank IPA this beer is not that. Instead of a brewing a traditional IPA this new style is a beautifully dark pink hued beer brewed using Hibiscus alongside plenty of fruit forward hops.
BridgePort uses Pale Ale malt, along with a Honey malt to bring a bit of a sweeter accent on this beer. The brewers then added the Hibiscus by using its hopjack that creates a floral and citrus aroma. Using Mosaic, Citra, and Meridian dry hops at the end of fermentation offers a slight fruit character to the beer. At only 5.0% ABV and 20 IBUs, one can Rosé IPA all day!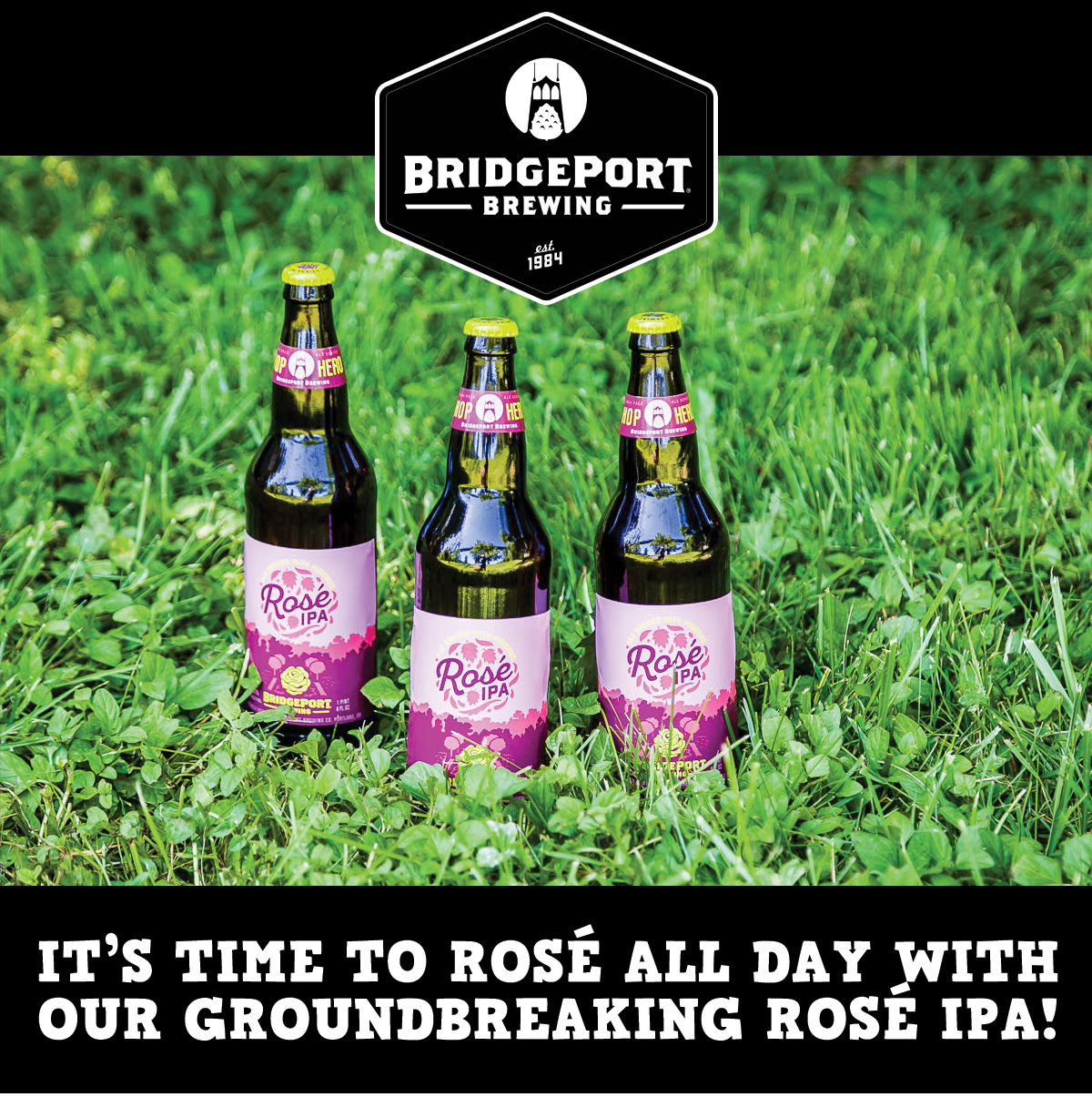 For the entire month of June, BridgePort Brewing will donate $0.50 from each pint of Rosé IPA poured at its brewpub in the Pearl District to assist the Roller City Rollers in finding a new home venue.