Buoy Beer Refreshes Branding on 16oz Cans and Reveals Frühlingsfest – Lager Fest
|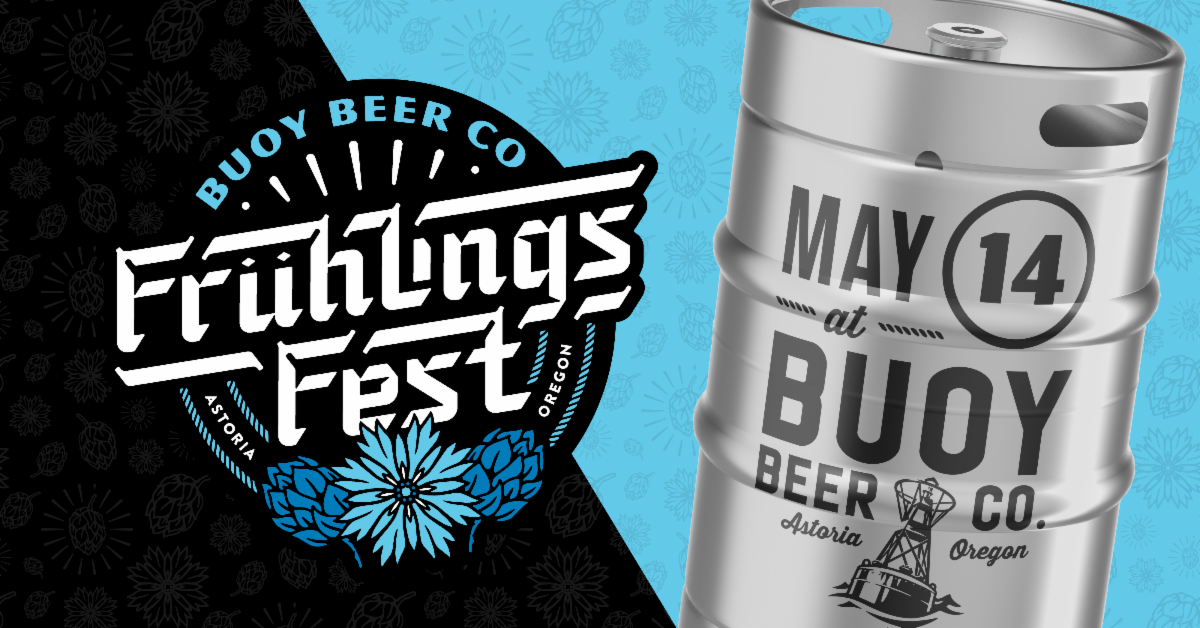 ASTORIA, OREGON – Buoy Beer Company has unveiled new branding for their 16 oz cans with the release of their spring seasonal, Another IPA, and a new lager series beginning with Maibock. The redesign transforms the elements of the iconic Buoy Beer logo into a look that's modernly classic. Printed on a traditional press, the updated labels bring a clean, timeless look to the company's seasonal line and even feature fisher-style poetry:
MY HOME IS THE Pier | OF SQUALLS AND GOOD Cheer | THO' Weather
IS HEAVY | MY Seart'1 NE'ER EMPTY | WHERE THE Columbia ROLLS I
AND Buoy BEER FLOWS.
"We're excited to showcase our rotating beers in a new way," said David Kroening, President of Buoy Beer. "Our recent expansion has given us some breathing room to explore new styles and grow our favorites."
The Buoy lager series has been years in the making and now with a larger brewing capacity, it's coming to fruition. It will include 5 different lagers throughout 2022, starting with a Maibock this March. Buoy's Maibock is a celebration of Spring – a traditional, smooth lager brewed with Pilsen, Vienna, and Munich hops, featuring Sazz and Sterling hops and abloom with flavor.
"Because lagers are both simple and complex, many brewers look to them as the pinnacle of brewing," said Matt Jones, Head Brewer. "In this series we want to showcase Buoy's ability to capture nuance and flavor through a combination of good malt, a solid lager yeast, noble hops, and proper conditioning. My favorite aspect of craft beer is the idea of bringing world traditions home, where the beer is closer and fresher. This is what we hope to do with our rotating lager series."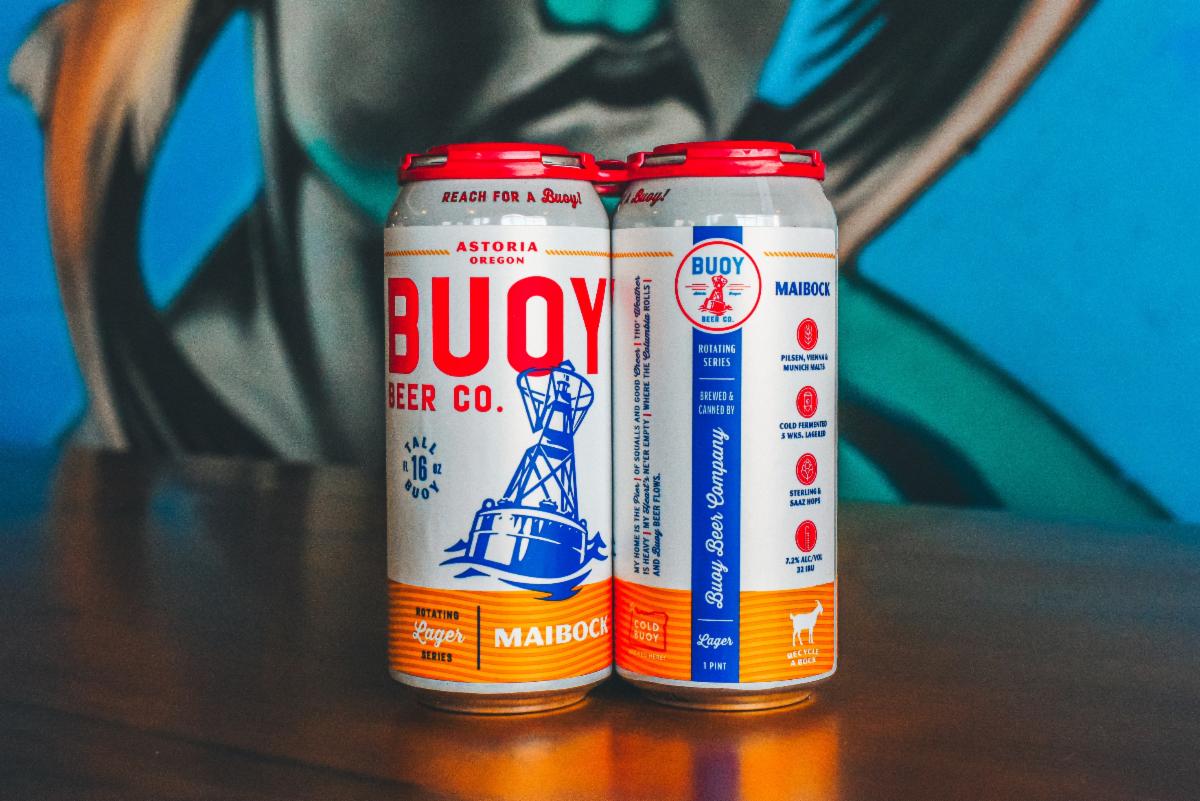 Another IPA is back for this Spring's seasonal selection. A favorite among the brewers (and just about everyone else), Another IPA feeds the thirst for a crushable, hopped-up, crisp beer and will hit the stores in Oregon and Washington through June.
Tropical, citrusy, and dank to the max – what more could you want in Another IPA? Light in color, this American IPA is hop-focused, packed with Strata, El Dorado, and Comet hops. Another IPA is the beer-sonification of the Pacific Northwest on a stunningly crisp and clear day.
"Another IPA has been a nice seasonal addition to the Buoy core lineup and compliments the year-round IPA well," said Kevin Shaw, Director of Brewery Operations. "While the original IPA is a bit of a throwback style-wise, Another IPA is brewed with several of the newer, more popular hop varieties including Strata and El Dorado. The original IPA has notes of melon, citrus and pine, while Another IPA is tropical and dank. We love how different they are from each other and how they work well together to offer something unique in each."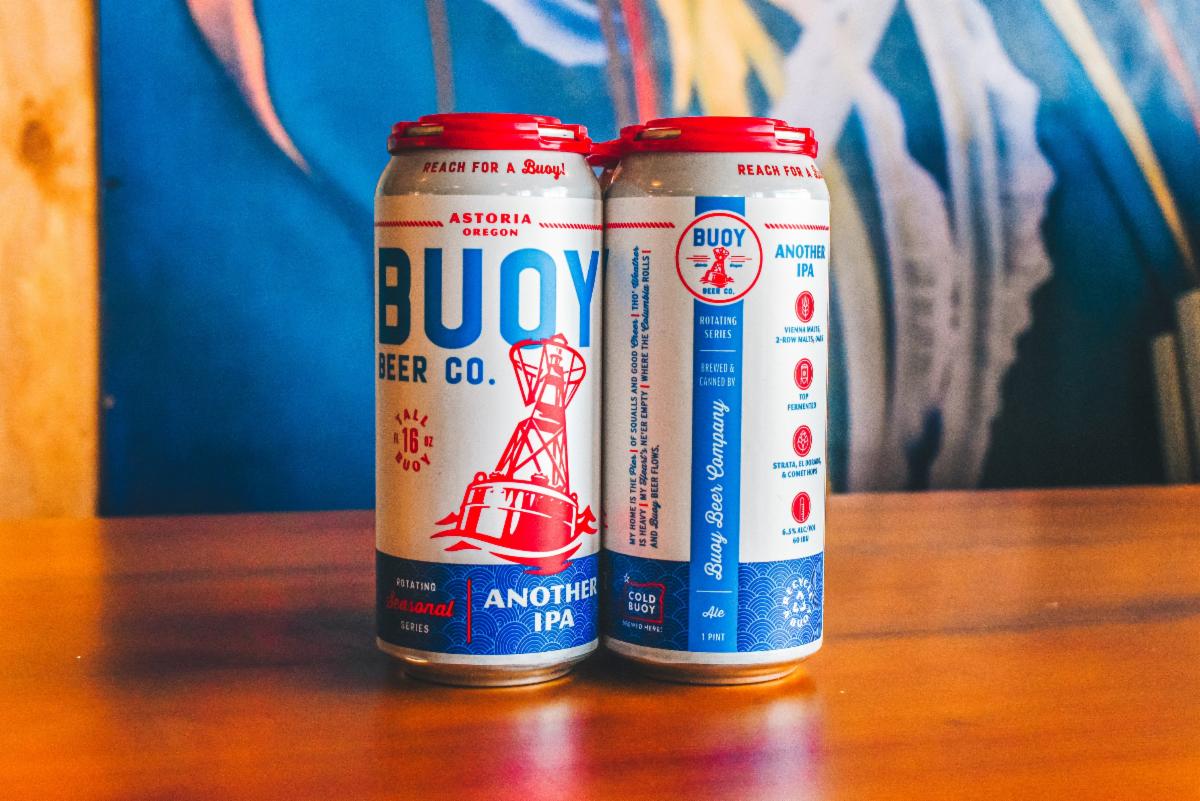 With lagers on the mind, Buoy Beer will transition their (usually) annual anniversary celebration into a Springtime lager festival called Frühlingsfest. On May 14th from 12-8pm, guests can enjoy lagers from 10 guest breweries, three of Buoy's own specialty lagers, live music, and riverside views that never get old. The festival will offer special event mugs and tokens and is perfect for both lager lovers and those wanting to explore more of what this fermentation style has to offer.
"In 2019, Buoy hosted a party with music and a few guest taps to celebrate our 5th anniversary. It also served as a test event for a spring lager festival we planned for 2020," said Jessyka Dart-Mclean, Marketing Manager. "Alas, that never happened, so we've moved it to this year! Frühlingsfest will be held on May 14th (the day before we host the Run On The River) and will feature guest brewers, music, specialty glasses, the whole shebang!"
RSVP to the festival event on Facebook or check the website for updated information.
Frühlingsfest Beer List:
pFriem Family Brewers' Japanese Lager
Block 15 Brewing Co.'s Dortmunder Export
Reach Break Brewing Co.'s Märzen
Foreland Beer's Senke Pils
Sisu Brewing Co.'s Stoic Black Lager
Headless Mumby Brewing Co.'s Women's Work IPL
Fort George Brewery's Cathedral Tree
Baerlic Brewing's Dad Beer
Chuckanut Brewery's Grodziskie
North Jetty Brewing's Mexican Lager
Stemma Brewing Co.'s Conditus Lager
Zoigalhaus Brewing Co.'s Zoigal-Red
Mirage Beer Co.'s 11 Degree Pils
Buoy Beer Co.'s Maibock
Buoy Beer Co.'s Wally's Tonic
and another Buoy Beer yet to be named!