California Central Coast Craft Virtual Beer Fest – November 21st
|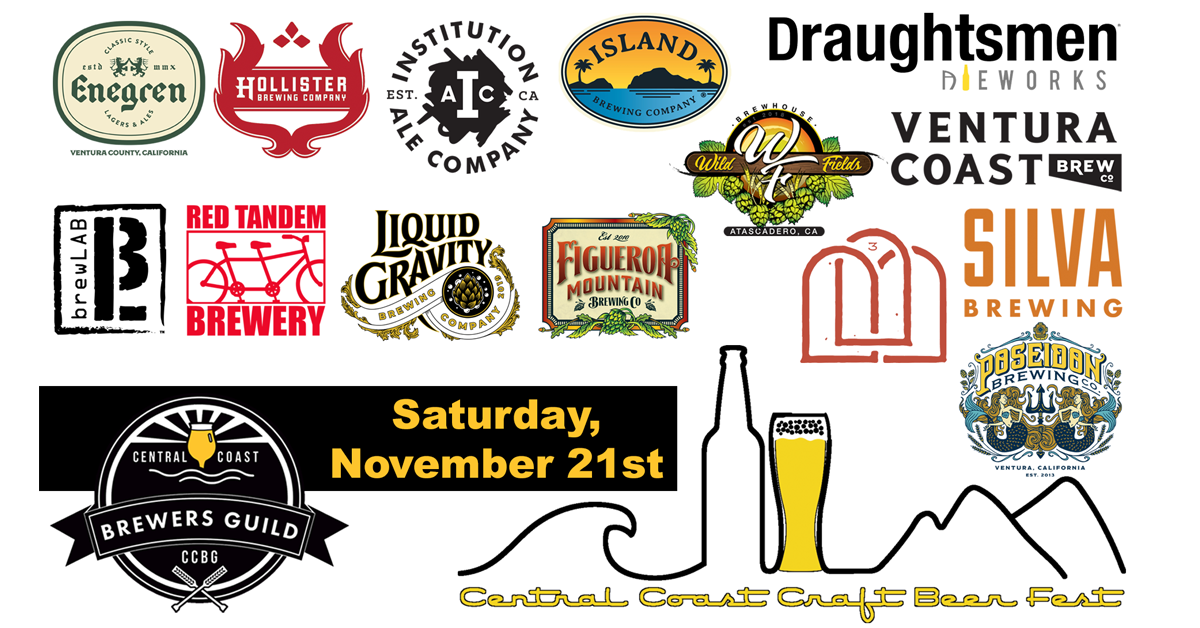 As the rainy season sets in, looking for fun indoor socially distanced activities can be a challenge. One way to navigate the COVID-19 pandemic is to hunker down in your living room for a virtual beer fest where the beer is delivered directly to your door.
California's Central Coast Brewers Guild will host its Central Coast Craft Virtual Beer Fest (CCCVBF) on Saturday, November 21st from Noon – 3:00pm. Presented by Visit Atascadero, the CCCVBF will feature 14 beers from 14 member craft breweries from the Central Coast of California. This three-hour virtual fest will bring together some great breweries as each will discuss their festival beer. There is also an After Party that includes a Zoom Q&A Session with the breweries!
General Admission Tickets are now on sale for $75.00 ($80.49 after fees) that includes a 14-pack to be sent to your home. Each festival box includes on beer from 14 different breweries. The beers will be in 12 oz. or 16 oz. cans and can be shared with another person in your household. Guests must be 21+ to purchase tickets, participate and receive variety pack. To purchase tickets click here.
CCCVBF boxes can be shipped to Oregon, Washington, Nevada, Arizona, and of course California. For us in Oregon and Washington, many if not all of these breweries, are new to our market.
Participating Breweries:
brewLab (Carpinteria)
Draughtsmen Aleworks (Goleta)
Figueroa Mountain Brewing (Buellton)
Hollister Brewing (Goleta)
Island Brewing Co. (Carpinteria)
Third Window Brewing (Santa Barbara)
Silva Brewing (Paso Robles)
Enegren Brewing (Moorpark)
Institution Ale Co. (Camarillo)
Liquid Gravity Brewing (San Luis Obispo)
Poseidon Brewing (Ventura)
Red Tandem Brewery (Oxnard)
Topa Topa Brewing (Ventura)
Ventura Coast Brew Co. (Ventura)
Wild Fields Brewhouse (Atascadero)
There are only 312 beer boxes available for the Central Coast Craft Beer Festival, so don't delay if you want to get in on an afternoon of California beery fun.
Follow the Central Coast Brewers Guild on Facebook and Instagram or visit their website.