Cascade Brewing Barrel House Toasts to 9th Anniversary
|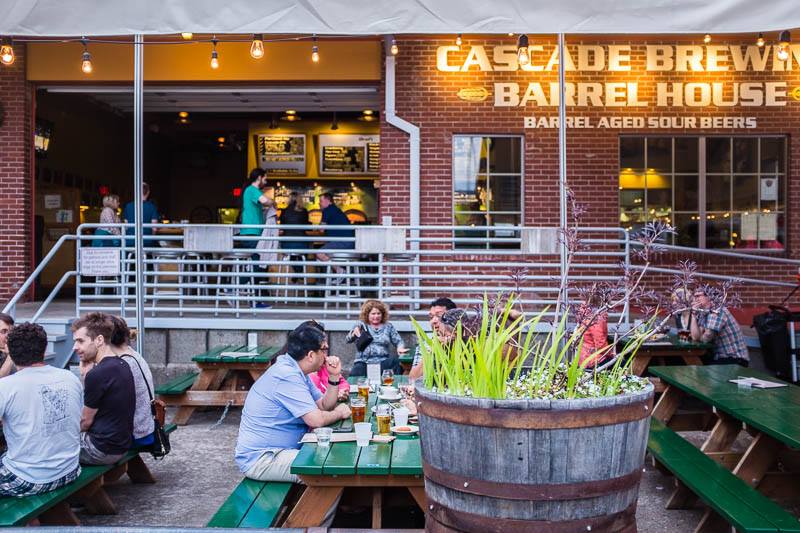 PORTLAND, Ore. (Sept. 20, 2019) ––  Cascade Brewing Barrel House, the Eastside satellite for Cascade Brewing, will commemorate its 9th anniversary with a celebration that includes a special live barrel tapping at 6pm, new beers on draft, a brand new bottle release, raffle prizes, and dessert. The festivities will take place at the Barrel House at 939 SE Belmont St. on Friday, Sept. 27, from 5pm to 11pm. The event is free to attend; food and beverages are priced separately. Minors are welcome until 10pm.
The event will feature a live barrel tapping at 6pm of Harvest Graff 2018, a new fall seasonal project. Graff is a beer fermented with apple juice; the name originates from a fictional beverage invented by Stephen King in "The Dark Tower." Harvest Graff features imperial red and blonds in bourbon and wine barrels with apple juice and cinnamon. Harvest Graff will also be released in 500ml bottles at the party (also available in bottles and draft at the Lodge at Cascade and through limited distribution).
The event will also offer a sneak peek of Cascade's popular fall draft seasonal Mulled Apple Sour, which will be released at both pubs in mid-October. Mulled Apple Sour is a blend of blond and red ales aged in oak wine barrels for 14 months with vanilla bean and spices, then sweetened with fresh apple cider and honey. Served hot, this fall offering features flavors of mulled cider, apple pie and warm baking spices.
Another celebratory draft-only release will be Funky Fresh Hop: Citra, the first in a series of fresh hop sour beers. This marks the brewery's fourth year of its Funky Fresh Hop Series featuring single variety fresh hops infused into its barrel-aged sour blond ale. Within hours of picking, the hops are transported from the field to the Blending House facility and immediately added to the beer, then held between 48 and 72 hours before packaging. Flavors both funky and fresh combine in these extremely limited seasonal offerings.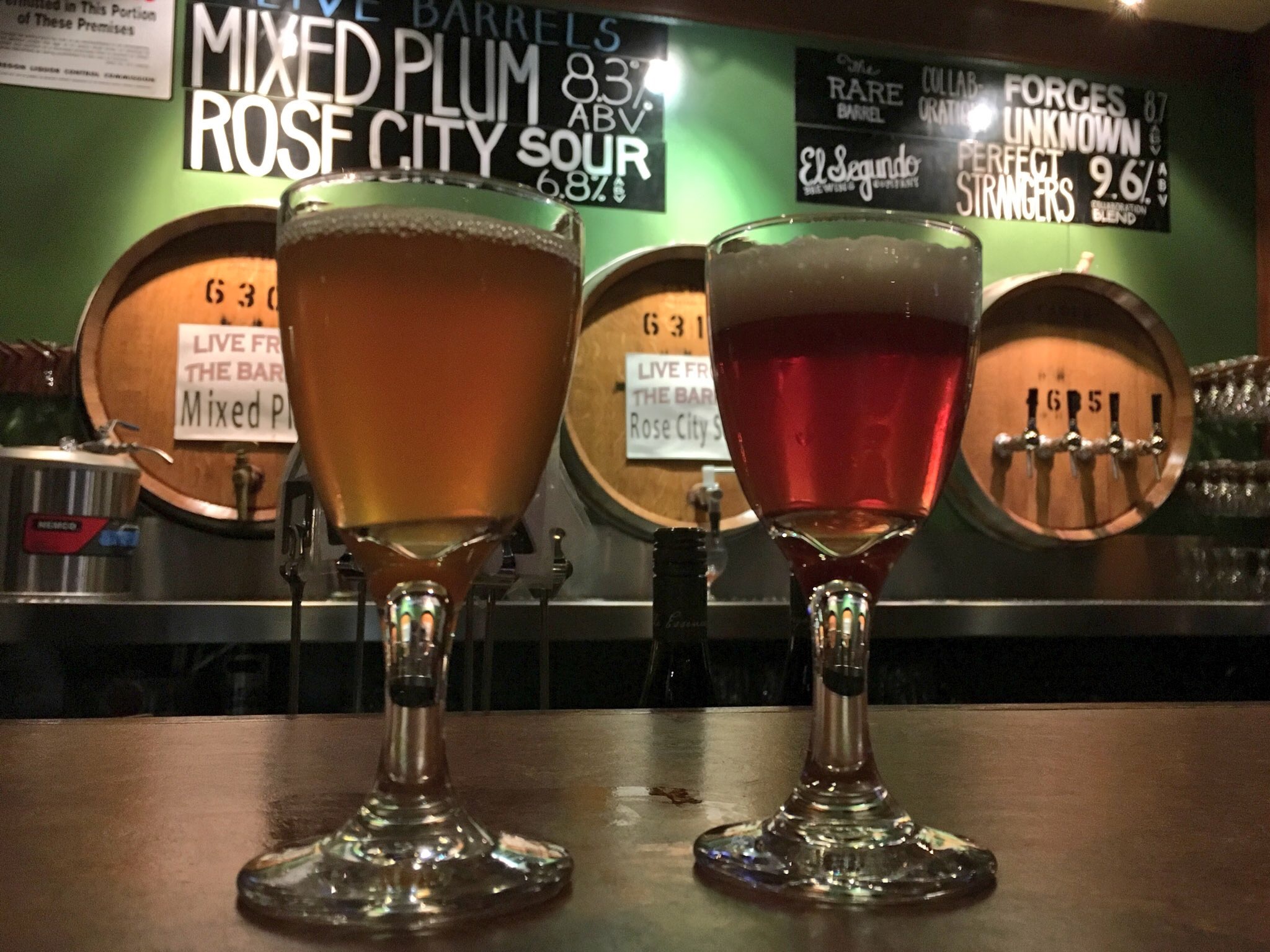 The event will also feature a non-sour fresh hop IPA, raffles, giveaways, $9 off select bottles, and vintage bottle pours from The Vine 2009. A fall-themed dessert will be shared with attendees in celebration of the milestone.
The Cascade Brewing Barrel House opened in Portland's Buckman neighborhood in 2011. Known as the House of Sour, it features at least 20 sour beers on tap at any given time, with another two taps reserved for sour beers straight from the barrel. The remaining taps pour Cascade's non-sour beers. Every other Tuesday at 6pm, a live barrel is tapped, giving the public the opportunity to taste sour beer straight from the wood. To complement the beers, the Cascade Brewing Barrel House features a limited menu of small plates, sandwiches, salads and desserts, all made with local Northwest ingredients.
For more information, visit CascadeBrewingBarrelHouse.com and RSVP on the Facebook event page.