Celebrate BREWPUBLIC's 2018 Killer Beer Weekend Kick-Off Party at Roscoe's
|
Later today we launch our 2018 Killer Beer Weekend with our Killer Beer Weekend Kick-Off Party at Roscoe's. This year marks our website's 10th anniversary and we are excited to celebrate this milestone with you this weekend!
Located farther out in Southeast Portland, Roscoe's has been the top destination for craft beer in the Montavilla neighborhood and we are happy to once again be partnering with Jeremy and Quyen Ly on another event!
We have assembled a killer beer list for today's KBW Kick-Off Party with some rare offerings from some of our favorite breweries. Beers will be pouring from some well established breweries such as Firestone Walker, Boneyard Beer, Fort George Brewery and new ones including Boss Rambler Beer Club.
Here's a peek at what to expect on tap when the festivities begin at 4:00pm today, October 18th!
KBW Kick Off Party Tap List:
Alesong Brewing – Pomme
Firestone Walker – Patrick Hayze IPA
GoodLife Brewing – 7th Anniversary Bourbon Barrel Aged Imperial Stout
Aslan Brewing – Let's Talk About Space (Blend of Space Eagle Brett IPA & Pint Defiance Anniversary IPA)
Great Notion – Squirm IPA
Loowit Brewing – Shimmergloom (2018 GABF Bronze Medal Winner)
Fort George & Our Mutual Friend – Crysknife IPA
Boss Rambler Beer Club – Oh, Hana… DDH IPA
Boneyard Beer – Armored Fist Imperial CDA
Machine House – Simcoe Session Ale
Upright Brewing – Apricot Pathways
Cellador Ales – Spelt Mixed Fermentation Brett Saison
Jack's Abbey – Coffee Barrel-Aged Framinghammer
Block 15 – Schwarzbier
Baerlic – Game Time Lager
New Belgium – Sour Le Terroir
Reverend Nat's – Abbey Spice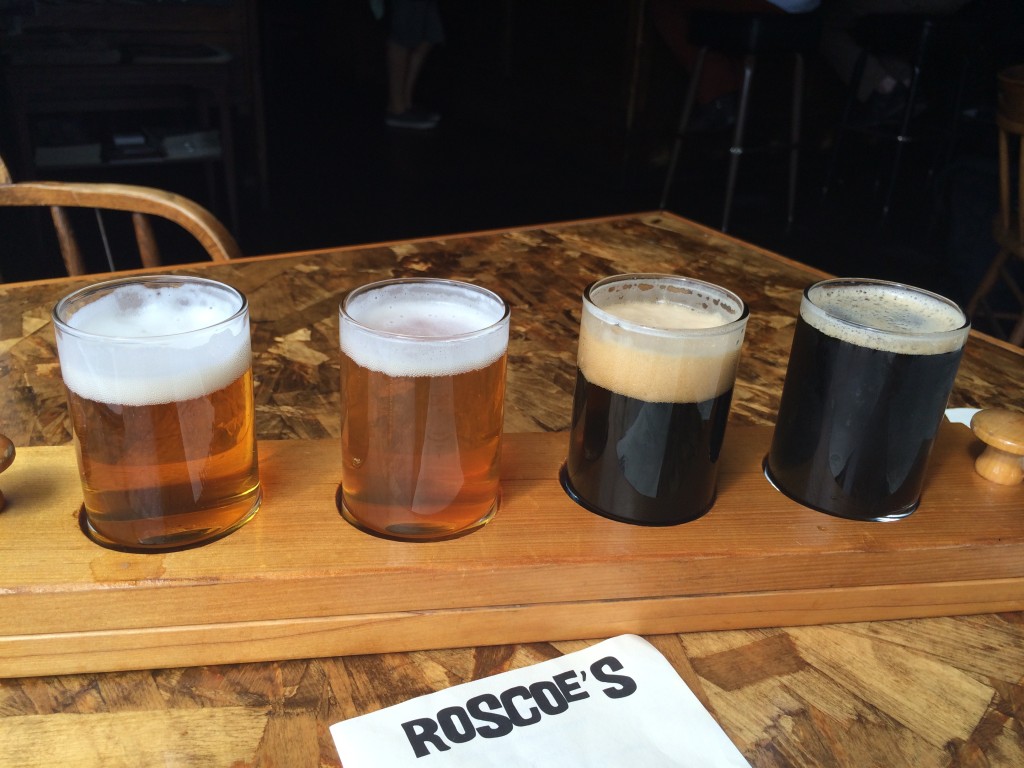 And since its now NBA season, Roscoe's will be showing the Trail Blazers season opener versus the Los Angeles Lakers beginning at 7:30pm tonight!
Roscoe's
8105 SE Stark St.
Portland, OR