Celebrate Cascade Brewing 20th Anniversary with Exclusive Bourbonic Plague Bottle Release
|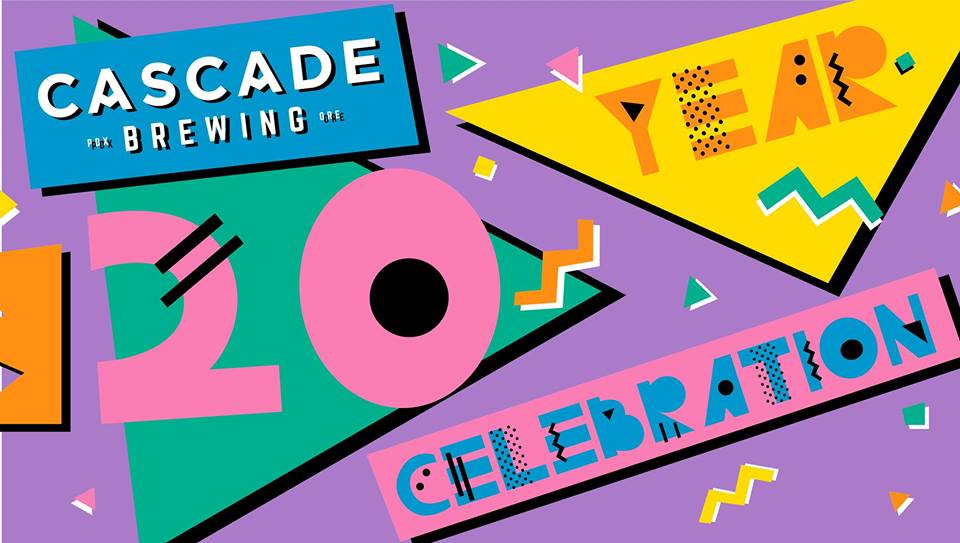 After departing Portland Brewing, Art Larrance founded his next project, Cascade Brewing and the Raccoon Lodge and Brewpub in 1998. Now 20 years later the brewery known for its sour ales will celebrate its 20th Anniversary on Friday, December 7th, from 5:00-10:00pm at the Lodge at Cascade Brewing.
To help mark this 20-year milestone, the brewery will release 750mL bottles of Cascade's Bourbonic Plague, available only at the Cascade Barrel House or Lodge at Cascade Brewing.
Here are additional details from the brewery's press release…
The evening will feature raffles, games, cupcakes, brewery tours, a birthday toast, and select menu items from the brewery's 1998 menu. Guests can enjoy 90s music on the stereo, and chat with Larrance and Cascade's brewing team. The event is for ages 21+ in the downstairs Den; minors are welcome upstairs in the restaurant.
The highlight of the event will be the exclusive bottle and draft release of Cascade's Bourbonic Plague 2016, a blend of sour imperial porters aged in bourbon and wine barrels for up to two years with dates, cinnamon, vanilla and orange peel. The original Bourbonic Plague won Cascade its first gold medal at the 2009 Great American Beer Festival in the wood- and barrel-aged sour beer category. This marks the first time in seven years Cascade has bottled Bourbonic Plague, and each bottle will be individually numbered in this extremely limited project.
Bourbonic Plague bottles and draft will be released at Cascade's Eastside location, the Cascade Brewing Barrel House, starting Dec. 10. The project will only be available at Cascade's two Portland area pubs and will not be made available via distribution.
Lodge at Cascade Brewing
7424 SW Beaverton-Hillsdale Hwy.
Portland, OR 97225