Celebrate Zwickelmania at Von Ebert with the Release of "Fresh Hop" Volatile Substance and Derby Ram Dark Mild
|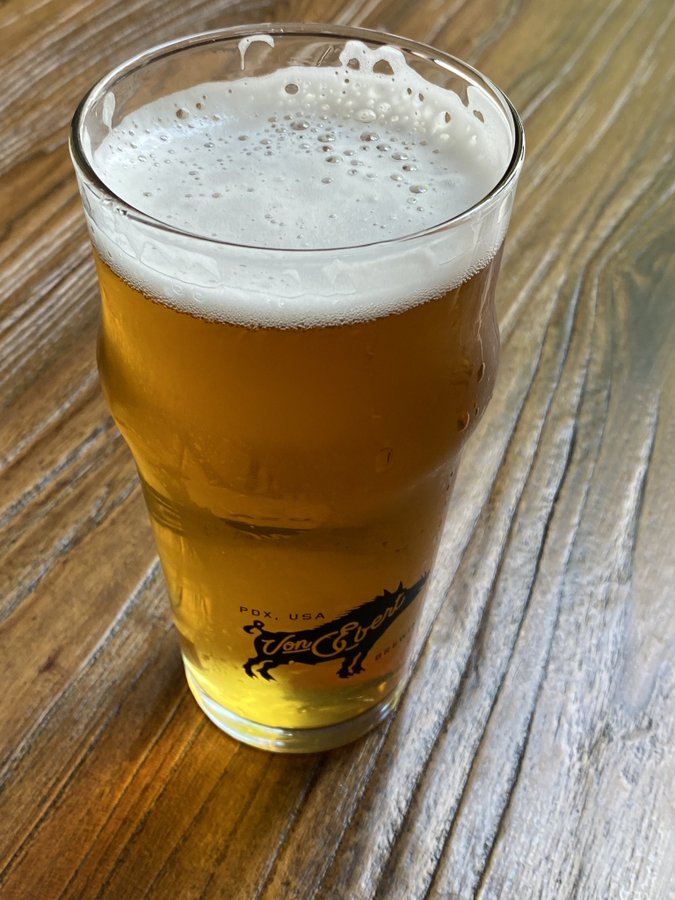 In time for Zwickelmania this Saturday, Von Ebert Brewing will be releasing two new draft-only beers for the Oregon Brewers Guild's 14th Annual Zwicklemania. Being tapped for the brewery's open house will be what is being called a "Fresh Hop" Volatile Substance IPA and Derby Ram Dark Mild.
In what appears to be an attempt to market Volatile Substance, its 2021 Great American Beer Festival Gold Medal winning IPA during the slower winter months, the brew team at Von Ebert used Mosaic hops that were flash frozen during hop harvest in September 2021. Though these hops are 5 months old, Von Ebert is marketing this version of Volatile Substance as a fresh hop.
"Yes, we are releasing a fresh hop beer in February," said Sam Pecoraro, head brewer, Von Ebert Brewing, in today's press release. "We sourced flash frozen Mosaics from Yakima Chief Hops in Washington to make this edition of Fresh Hop Volatile Substance."
Pecoraro continued, "We were pleasantly surprised by the quality of the hops. They exceeded our expectations and helped make this a really nice rendition of Fresh Hop Volatile Substance. We also were able to increase the pounds per barrel of fresh whole cones we used by more than 33%!"
"Fresh Hop" Volatile Substance contains flavors of berry and pine, complemented by dank characteristics, with a 6.9% ABV and 65 IBUs.
The other beer being tapped for Zwicklemania is Derby Ram, a keg-conditioned Midlands Dark Mild. This sessionable 3.9% ABV beer is highly drinkable, malty, and complex, containing flavors of chocolate, figs, walnut, and toffee.
In keg-conditioning the beer, the Von Ebert brewing team refermented it in the keg with sugar and yeast to create a tiny bit of alcohol, carbonation, and added complexity.
"We kept the carbonation low purposefully to accentuate the beer's malt character," said Pecoraro, in the press release. "The process is similar to how our mixed-culture Heritage Beers are carbonated in the bottle, but with a very different end result. I encourage people to not just have a small taste of this beer, but relax and take a proper pint to give it the mindshare and reflection it deserves."
Both, "Fresh Hop" Volatile Substance and Derby Ram will be available on draft at the Von Ebert Glendoveer and Pearl brewpubs for Zwickelmania on Saturday, February 19th.