Chimay Tasting Event at Bazi Bierbrasserie
|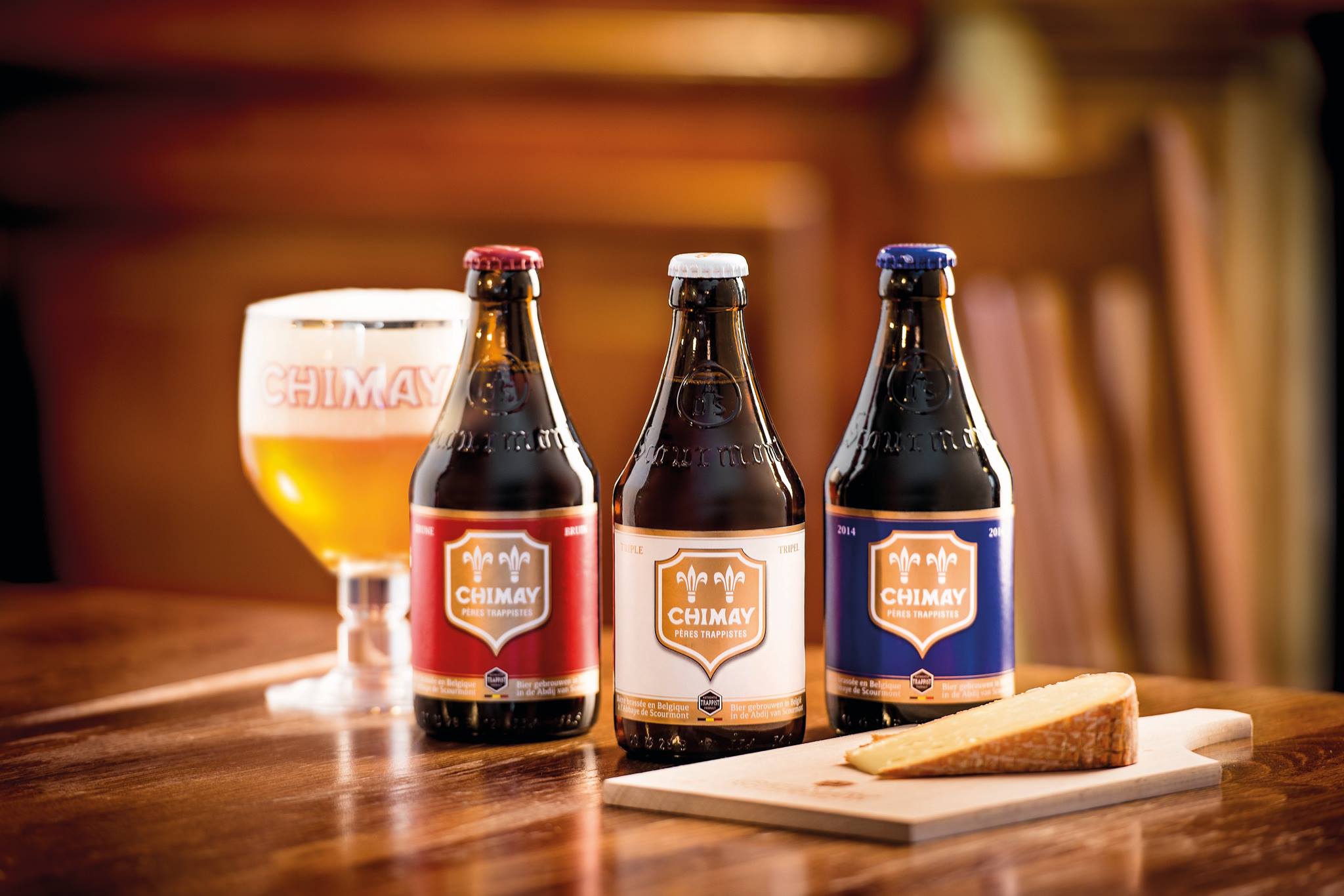 Across the globe there are only ten Trappist breweries. Of these, the country of Belgium has six of them that include Achel, Chimay, Orval, Rochefort, Westmalle, and Westvleteren. On Thursday, August 11, Bazi Bierbrasserie will be welcoming Manneken Brussel Imports as they will host a rare Chimay Tasting Event from 5:00 to 9:00pm. During this tasting, attendees will be able to taste the Chimay Trappist collection on draft that features Doree, Cinq Cents (Tripel), Premiere (Red), and Grand Reserve (Blue).
Here is more info on the four beers provided by Bazi.
Doree: 4.8% ABV, brewed with dried orange peel and coriander, this spicy ale was created by Trappist monks to pair with their evening meals. In 2015, the monks made this table beer available outside the monastery for the first time.
Cinq Cents: 8% ABV, this blonde ale is dry and floral with a slight hop bitterness. Ratebeer score of 99 points.
Premiere: 7% ABV, this copper colored ale boasts flavors of apricots, brown sugar and nutmeg. Ratebeer score of 99 points.
Grande Reserve: 9% ABV, this dark ale has rich flavors of mulling spices and caramel with a smooth palate and warming finish. Perfect 100 points on Ratebeer.
The tasting tray will be available for $12.00 that includes all 4 beers (5 oz pours of each) and can also be purchased by the glass. A portion of the food and beverage sales for the evening will go to support the International Gay & Lesbian Football Association (IGLFA) who is hosting the International World Cup Championship in Portland from August 6-13.
About Chimay Trappist Ales
Brewed by Cistercian monks since 1862, Chimay Trappist Ales' home is in the Abbey of Scourmont in southern Belgium. They use sustainable farming practices to harvest their ingredients and utilize wind and solar power to grow crops. Chimay bears the authentic Trappist product logo which signifies the beer is 1) brewed within a Trappist monastery, 2) under the control and responsibility of the monastic community, and 3) a majority of their profits go to charitable causes.
Bazi Bierbrasserie
1522 SE 32nd Ave
Portland, OR